Seattle weather: Minor coastal flooding, gusty winds expected tomorrow
SEATTLE - Scattered showers will return tomorrow morning as another weak system tracks across our area. Here is a look at what we can expect tomorrow morning: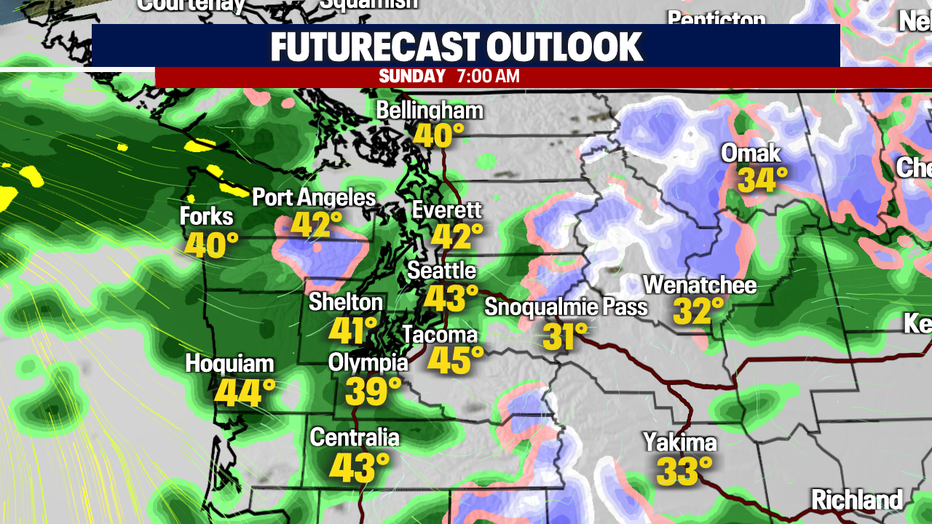 The Skokomish River is currently under a *Flood Warning* until tomorrow morning. Be on the lookout for a return flood warning by the end of next week. That's when we can expect another round of heavy rain in the area!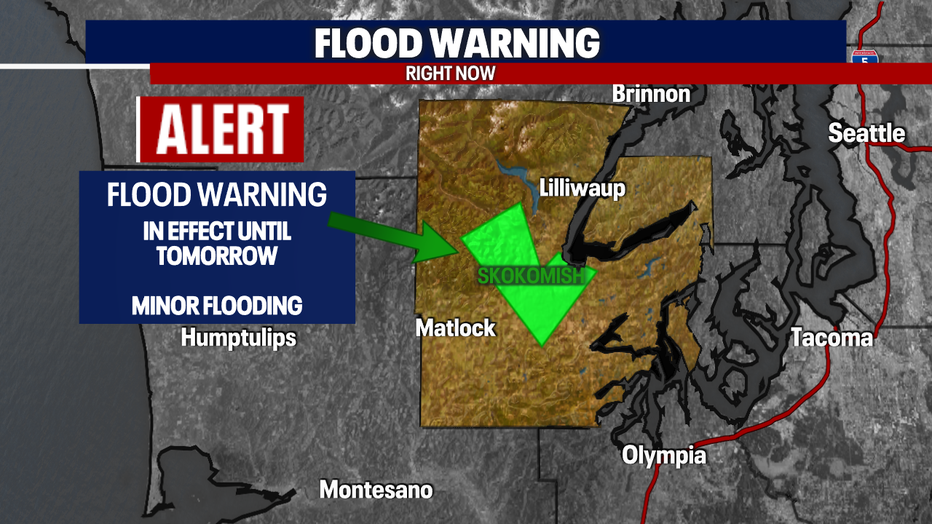 As we roll into Sunday, A *Coastal Flood Advisory* will go into effect for the highlighted area below. Watch out for high tide! That's when we have to watch out for minor flooding in parks, lots, and roadways prone to flooding.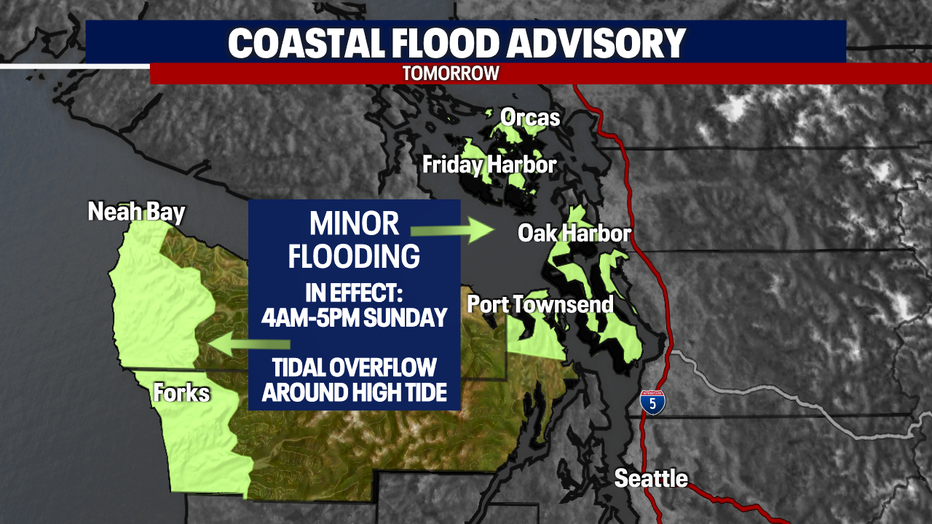 Wind speeds will begin to increase throughout the day. Expect gusts around 25 mph for most of the area. If you're located along the coast, expect gusts ranging between 30-40 mph. 
The mountains will continue with snow showers as snow levels range between 4,000'-3,500'.
Here is a breakdown of your precipitation forecast: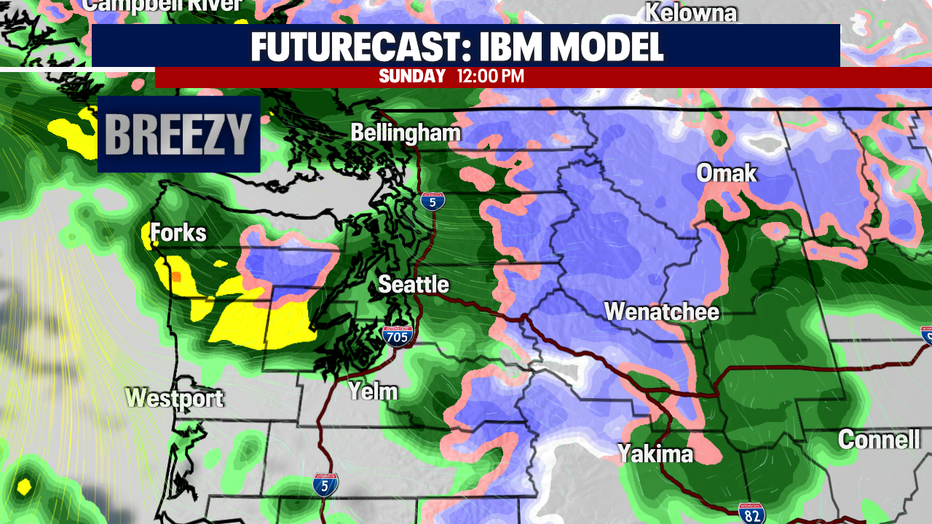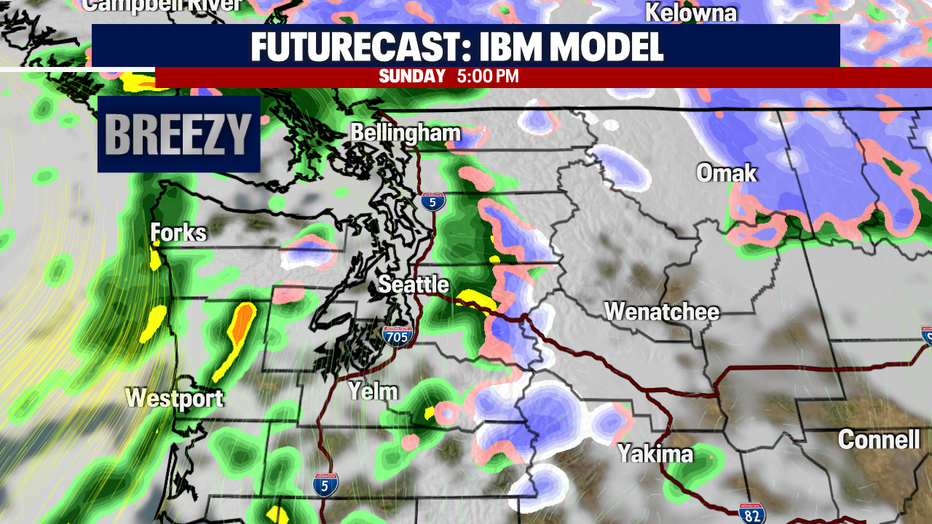 Temperatures will be slightly warmer tomorrow. Highs will return into the 50s with limited sunbreaks.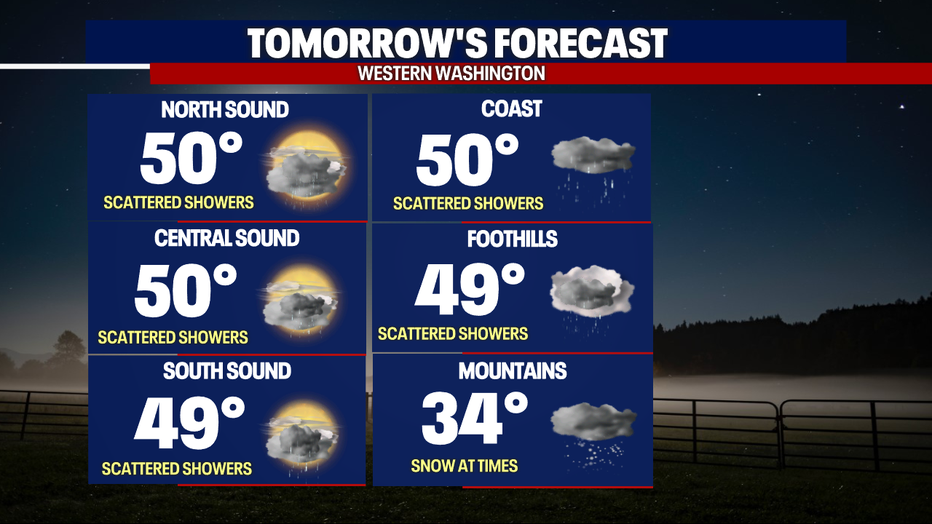 For those who have been seeking the sunlight - Tuesday will be your best day! I'll leave you with a look at your 7-day forecast: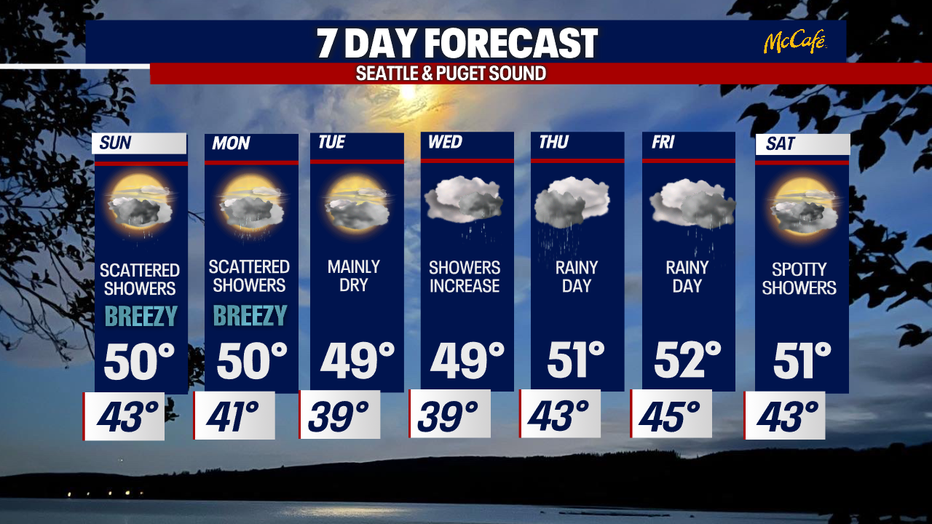 Have a good one!