Mild midweek with plunging temps next week
Even though it feels chilly now, it will be even colder next week. Highs next workweek will struggle to reach 40 degrees.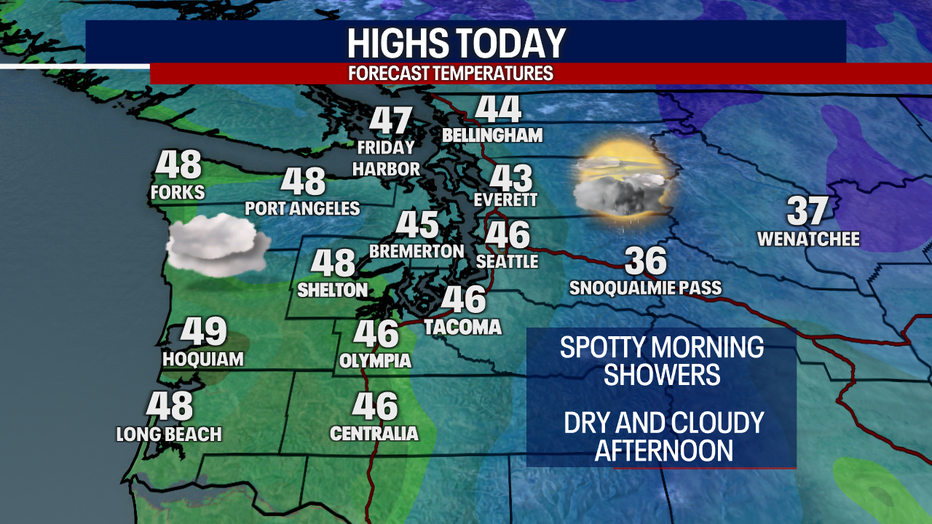 Today, you can plan on highs in the mid 40s for most. Showers are popping up in the North Sound this morning before gradually fizzling this afternoon. There could be light snow over Stevens and Snoqualmie Passes, but the weather should be dry over White Pass. Today will also be mostly cloudy.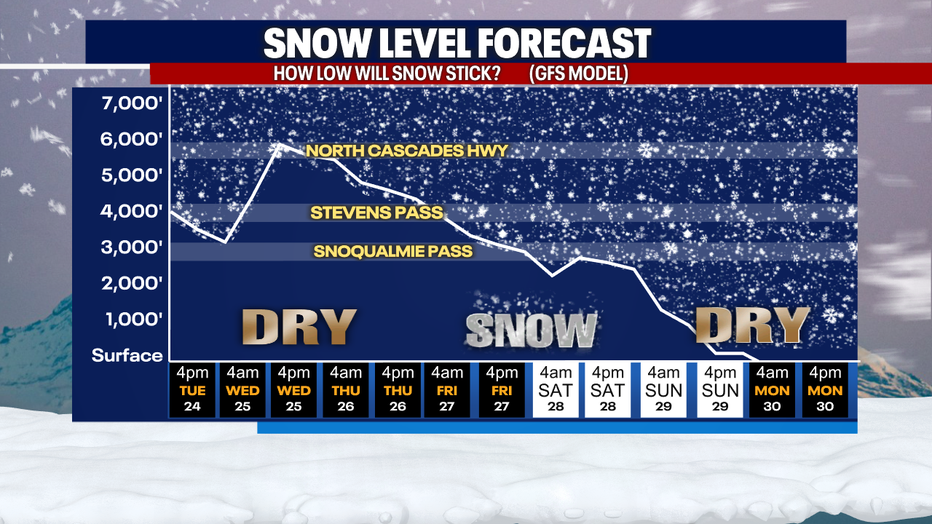 Wednesday and Thursday, a big ridge of high pressure will nudge east over Western Washington. This new system will block the area from any storms: this means that weather will be shower-free Wednesday and Thursday. 

Fog is a possibility Wednesday morning, followed by afternoon sunbreaks. Thursday will be cloudier albeit dry.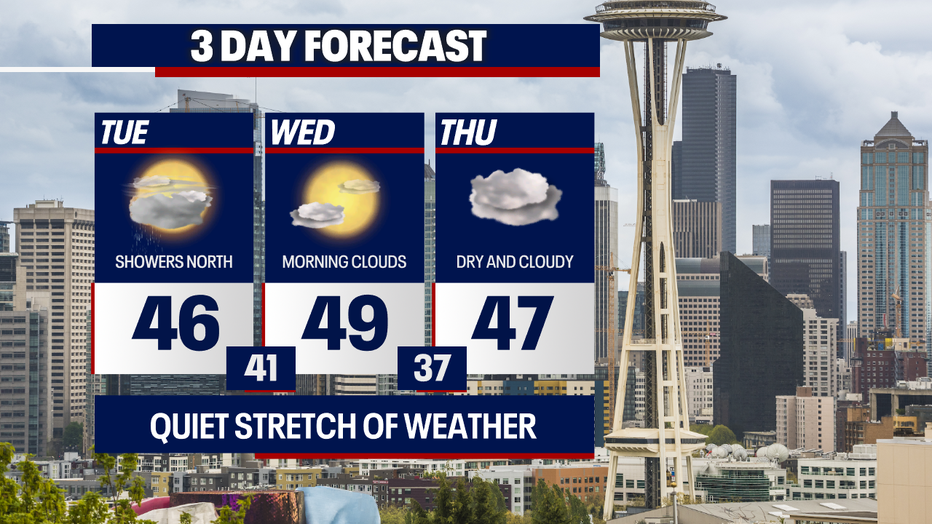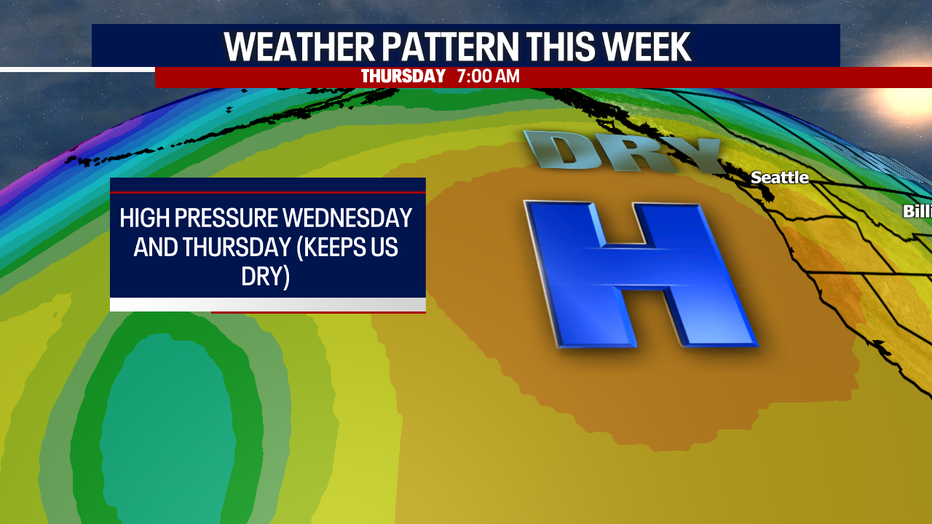 Friday and Saturday could mark the return of wet and unsettled weather. A little lowland rain and mountain snow could sweep through Western Washington, but this system doesn't look highly impactful. 

Sunday and Monday will be dramatically cooler with highs only lifting into the mid to upper 30s! This is called a "modified Arctic air mass." This means that the air originates in the Arctic but warms slightly as it pushes to the south. Forecast models keep the frigid air in place into next workweek. Right now, it looks like things stay mainly dry next week; however, if any moisture returns to the region, any precipitation would likely be in the form of snow, not rain. Stay tuned for updates!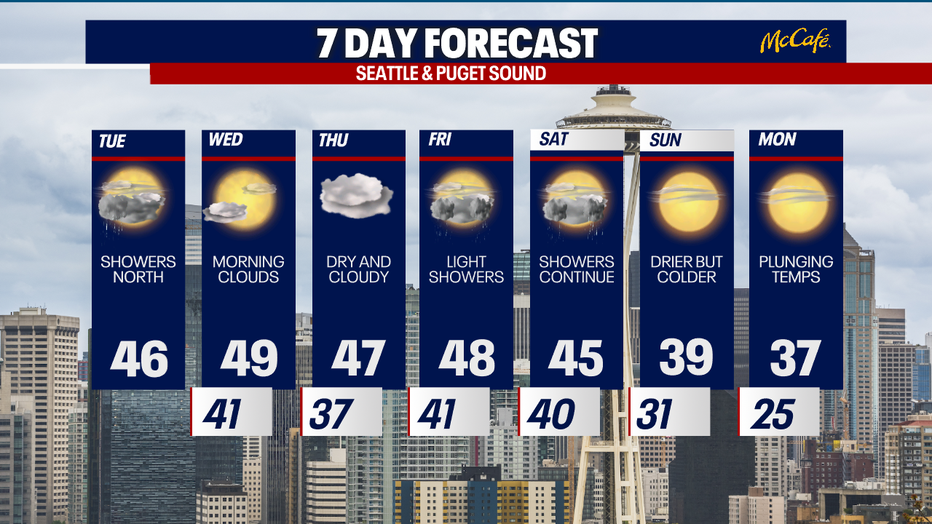 Take good care, 

Meteorologist Abby Acone
Follow me on Twitter @abbyacone, Instagram @abbyaconewx, TikTok @abbyaconetv and Facebook (Meteorologist Abby Acone)