Seattle weather: Lowland rain, gusty winds at times into Saturday
SEATTLE - After spending the first half of the month warmer-than-average, we've now seen eight straight days with below-normal highs. Today, we hit 44 degrees at the airport under mostly cloudy skies.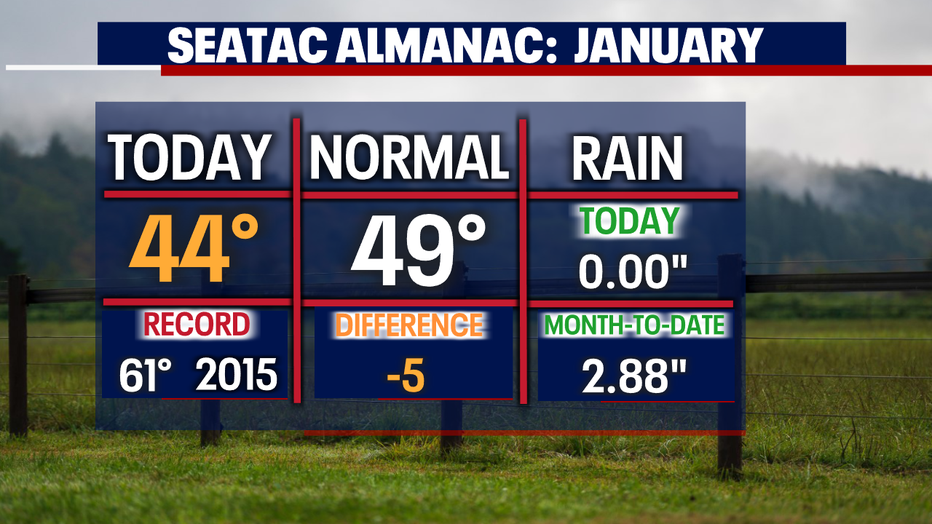 Overnight, look for mild temperatures, landing in the low 40s with showery skies. The average seasonal low for this time of year is 38 degrees.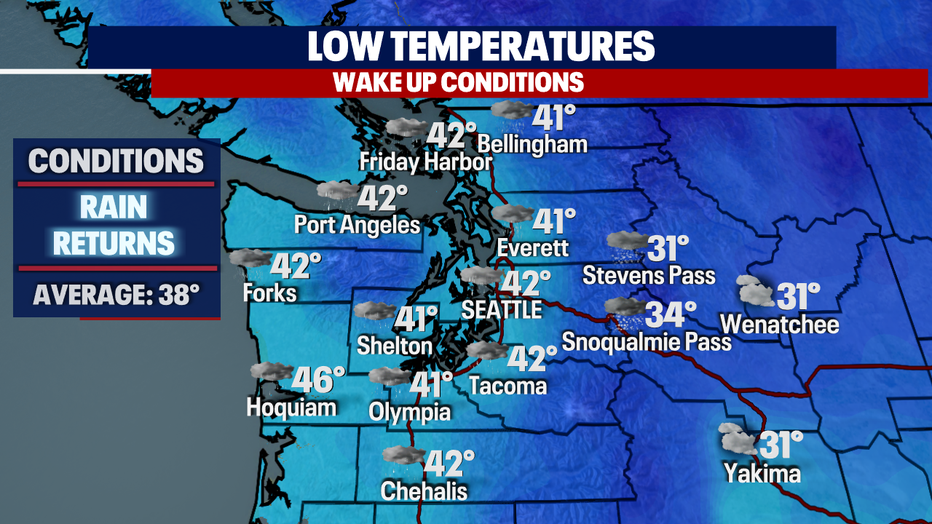 Lowland showers and mountain snow will start to wrap up pretty early Friday morning.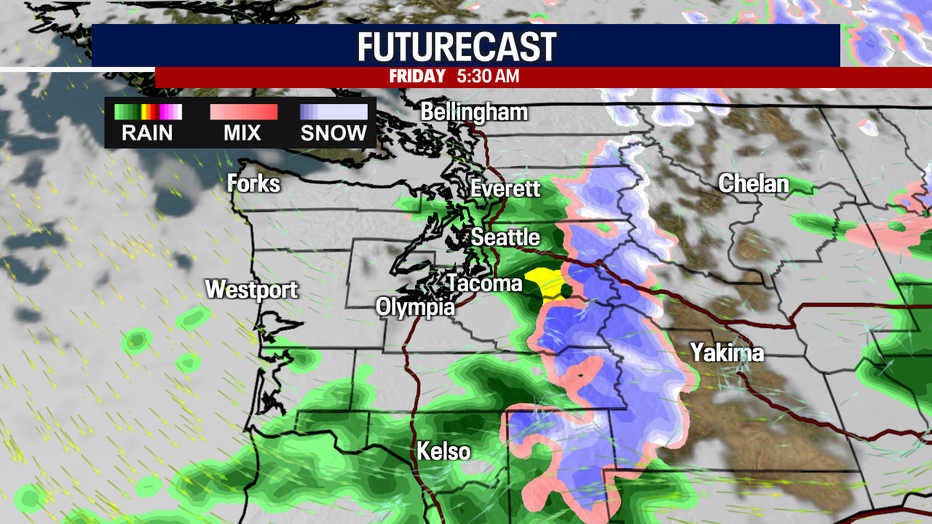 By the end of the morning commute, conditions are looking drier under mostly cloudy skies.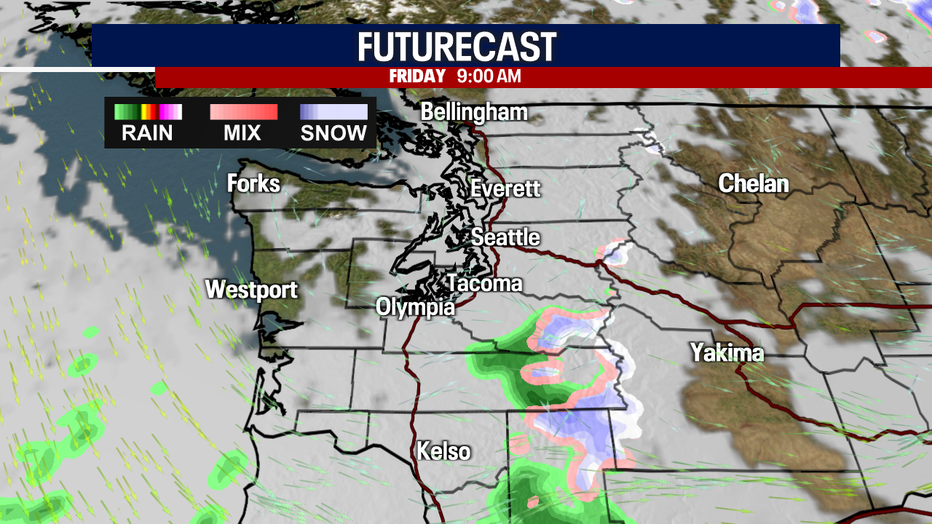 Highs Friday warm into the mid to upper 40s with some areas hitting 50 like Hoquiam and Olympia. Seattle sits slightly cooler than average at 46.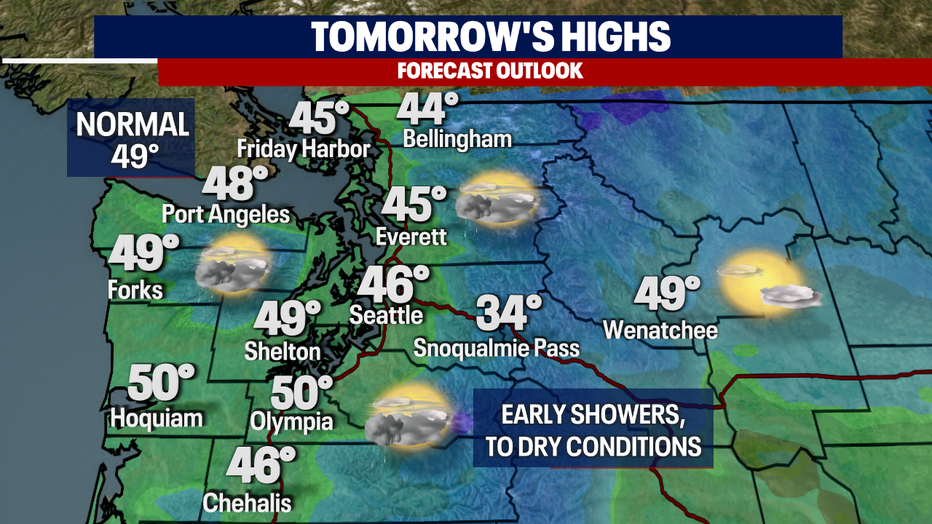 Overnight, Friday into Saturday, rain and mountain snow return early. By midday, showers fade away for another mainly dry afternoon.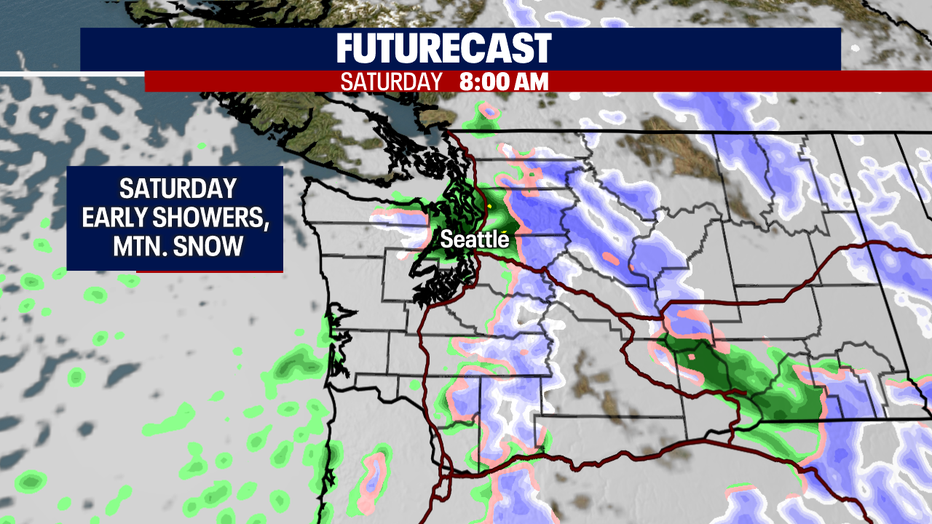 As showers wrap up Saturday, we'll start to feel cold air invading Puget Sound from British Columbia thanks to "Fraser Valley Outflow" winds. Northeast winds will become very gusty at times and bring bone-chilling temperatures into Western WA by Sunday.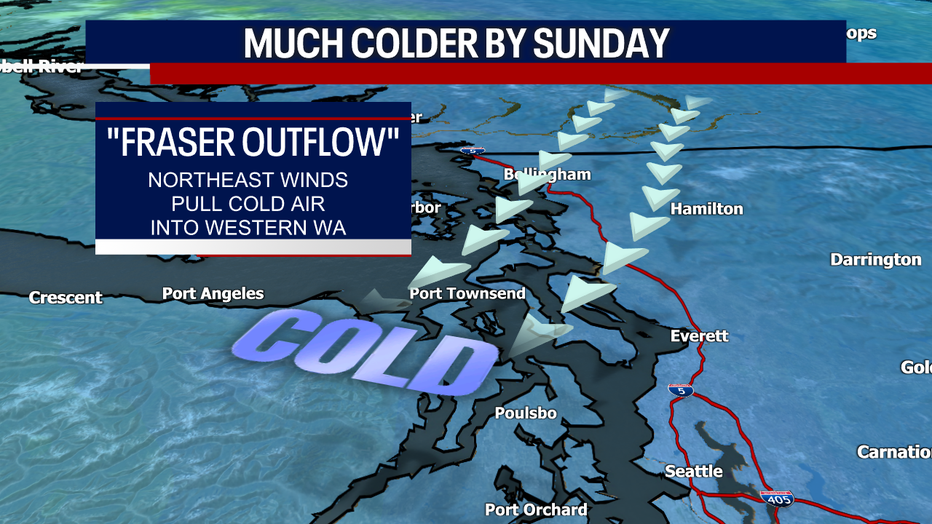 Here's a look at some of the peak wind gusts late Saturday night: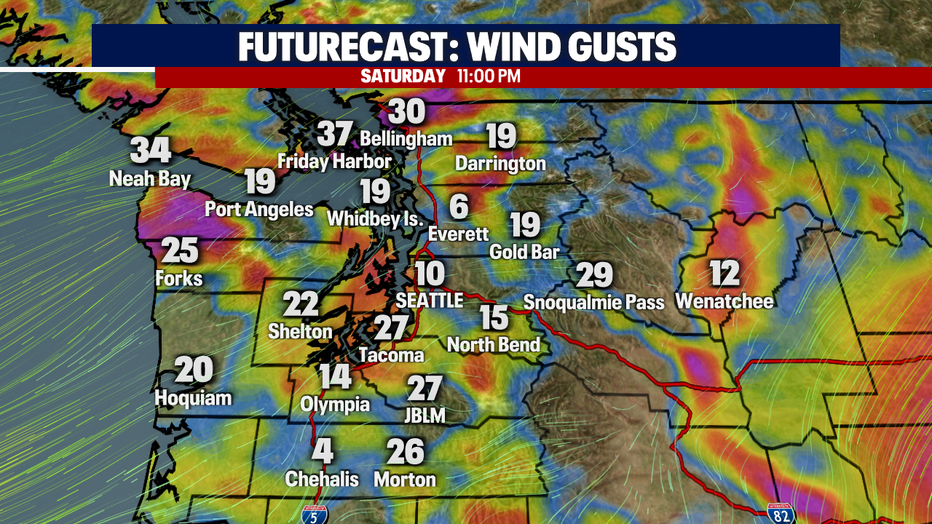 During the next 48 hours, the mountains will pick up a nice refresher with close to a foot of snow falling over the Cascades in some locations. Snow levels drop to near 1,500 feet by Saturday. 
Pass travel might be tough at times, so please know the roads before you go.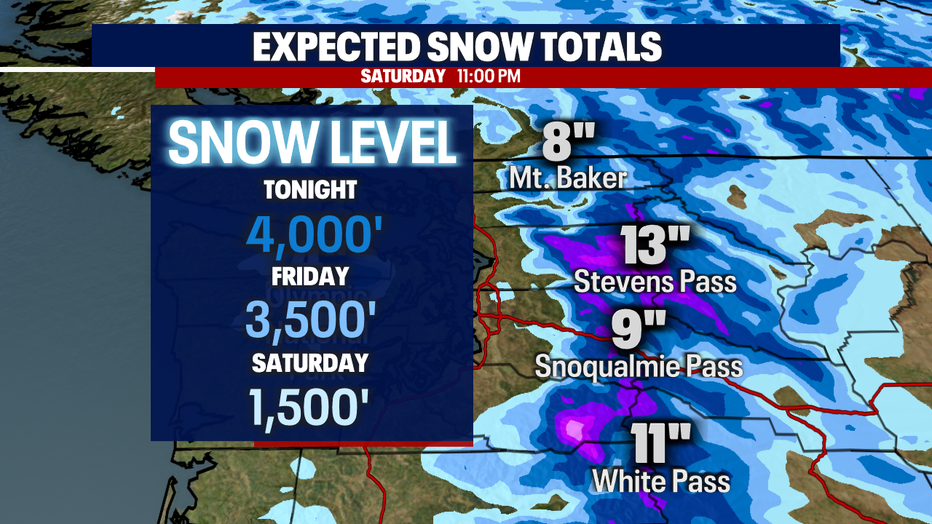 As cold air drops into the region highs will struggle to get to 40 Sunday and Monday. Lows will be frigid landing in the mid to upper 20s.  Skies will feature plenty of blue through Tuesday before we cloud up again Wednesday.   
Temperatures warm into the low 40s Tuesday and continue to climb into the mid-40s by Thursday ahead of rain returning late. Enjoy! 
Have a great end of the week all! ~Erin Mayovsky, FOX 13 Forecaster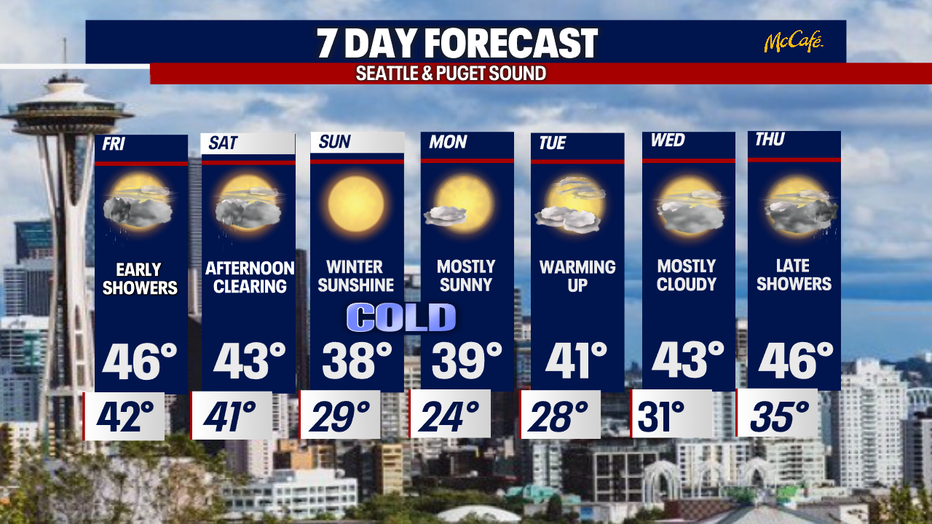 *Coast Forecast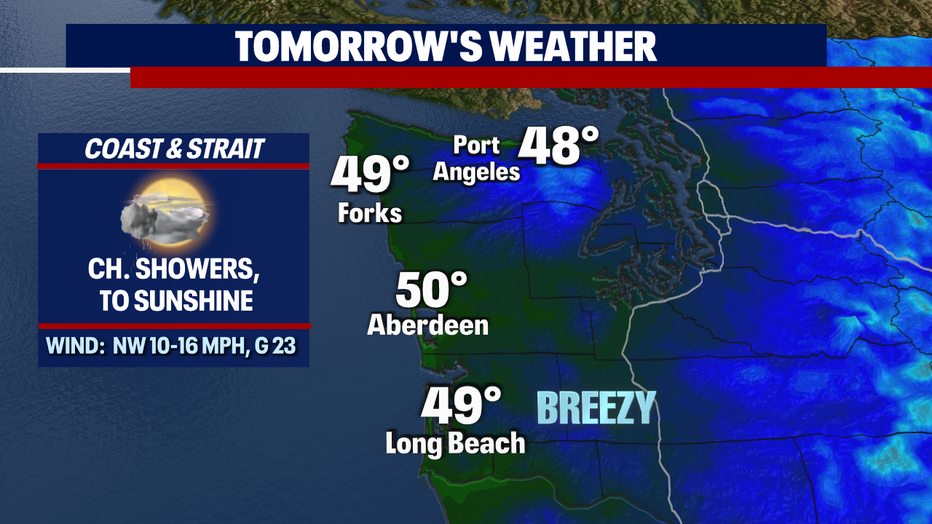 *Mountain Forecast