Wednesday brings a break in the weather, but look out Thursday and into the weekend!
SEATTLE - Mostly dry for Veterans Day tomorrow, but rain will return to the region on Thursday by the afternoon with mountain snow too!  The break in systems will be nice, especially since I-90, Snoqualmie Pass was shut down for a number of spin outs due to very sloppy, slick conditions Tuesday evening.  This being our first real shut down of the season with many more on the way.  Here's a look at our pass cam as of 6:30pm: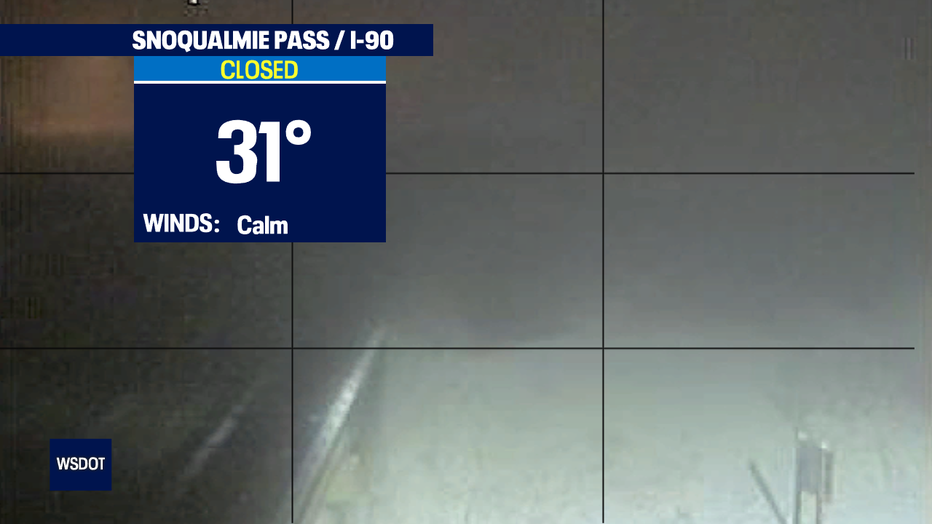 We're watching a weather system closely that could have some heavy rain, strong winds and mountain snow that arrive Friday night into Saturday. The windiest areas would be along the coast with gusts up to 60mph and lesser strong gusts inland around Puget Sound. The strong winds ease a bit before we get to the home opener for the UW Huskies on Saturday night.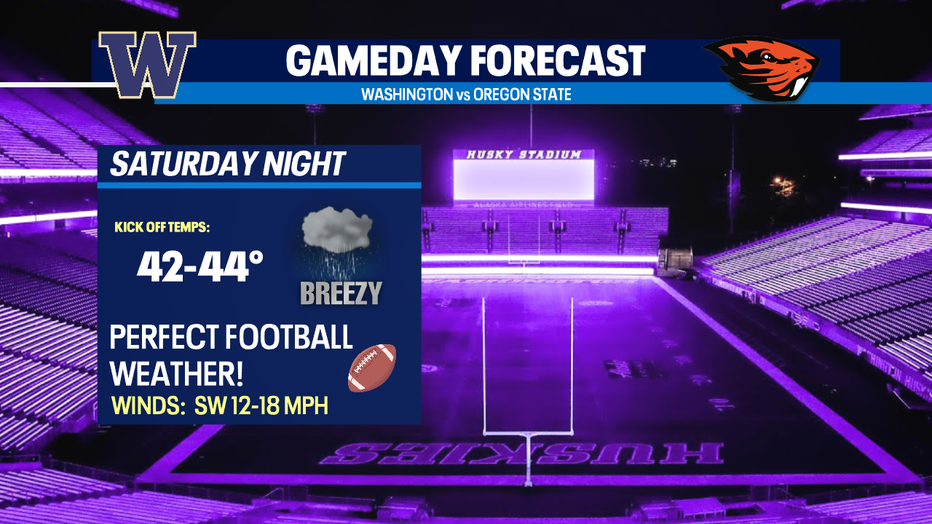 The Cascades will see heavy mountain snow during this period as well.  Snow levels will sit between 2,000-3,500' so expect snow falling at pass level, which could make for dicey driving conditions. 
We'll see on/off showers Sunday into Monday too, as overnight lows get above 40. Afternoon high temps will climb towards 50.
Have a great night! ~Erin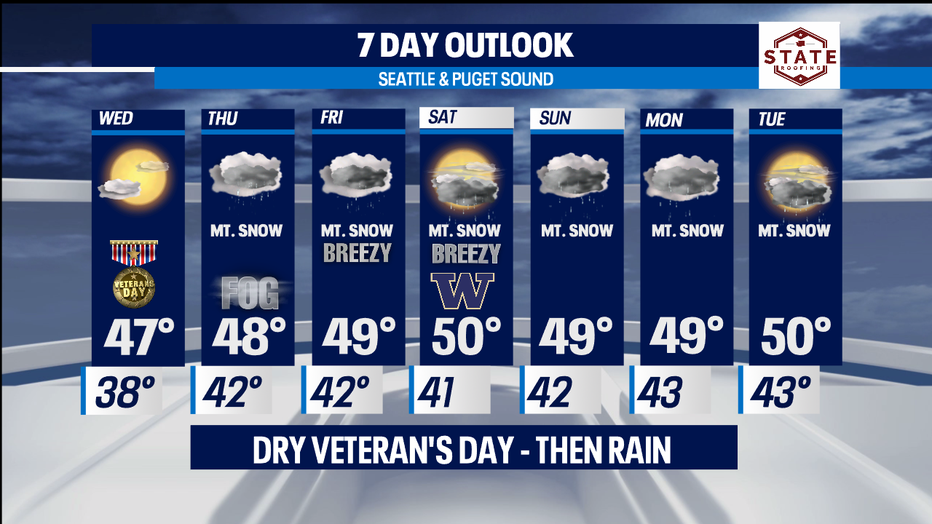 ______________________________________________
Erin Mayovsky, Q13 Forecaster
Twitter:  @ErinMayovsky
FaceBook:  /ErinMayovsky
Instagram:  @ErinMayovsky
______________________________________________
NW TORNADO ALERT: A tornado touched down in St. Helens, Oregon Tuesday at 12:20 PM, causing roof damage to a home and bringing large limbs down on two other buildings.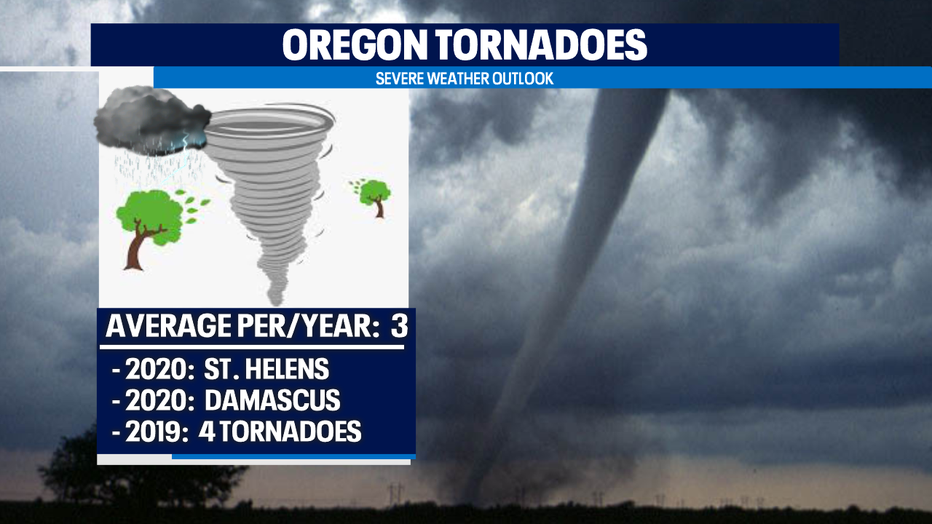 And in case you were wondering about Washington tornadoes: