Seattle weather: Heavy rain and breezy winds on the way Thursday into Friday
Seattle - Say goodbye to the 70s as an "Atmospheric River" slams the Northwest with heavy rain and breezy winds Thursday afternoon into Friday. This change on the heels of a beautiful Wednesday with temperatures in the upper 60s to low 70s.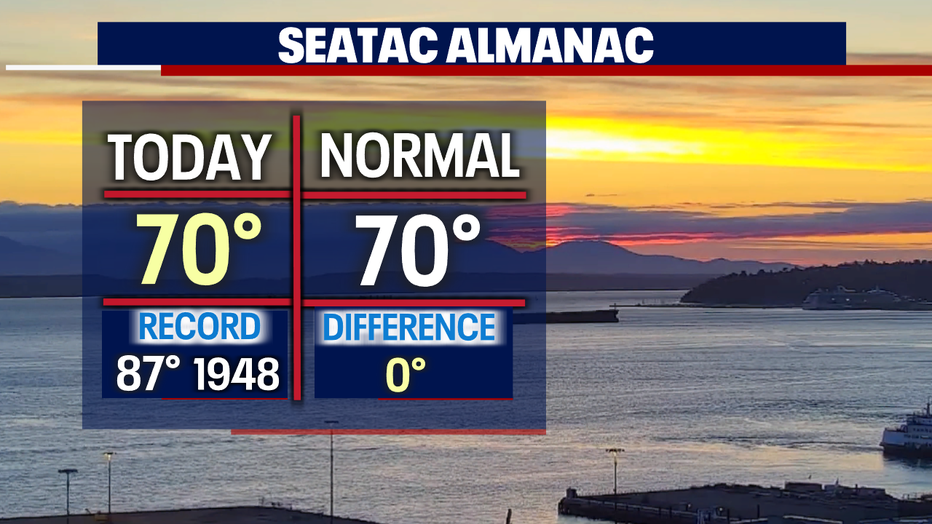 Overnight will remain dry, except for a few scattered showers at the coast. Lows run slightly warmer, landing in the mid 50s. Average for this time of year is 52.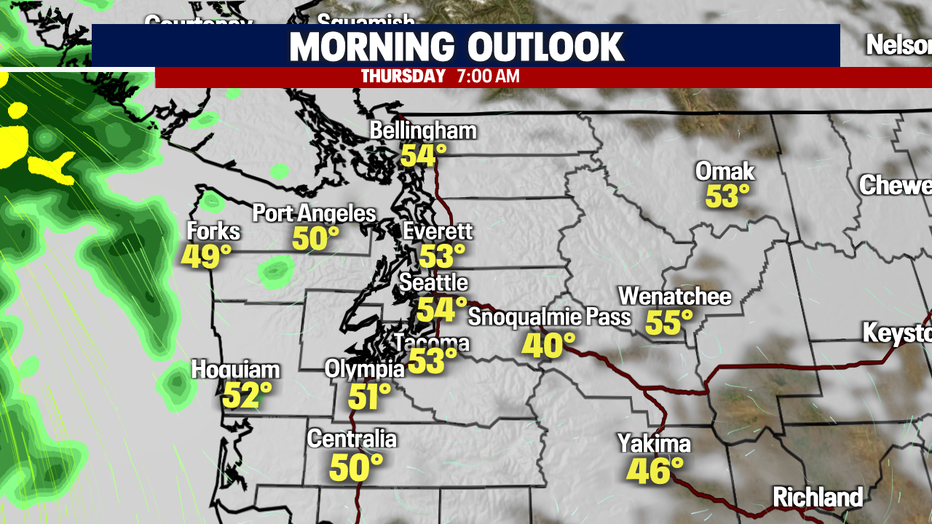 Alright, here's the low down the plume of moisture heading our way…. 
This particular frontal system will bring unusually wet weather for us this second week of June. Rain will continue to pick up throughout Thursday with the strongest rain falling during the evening commute.  Overnight Thursday into early Friday winds may become breezy at times.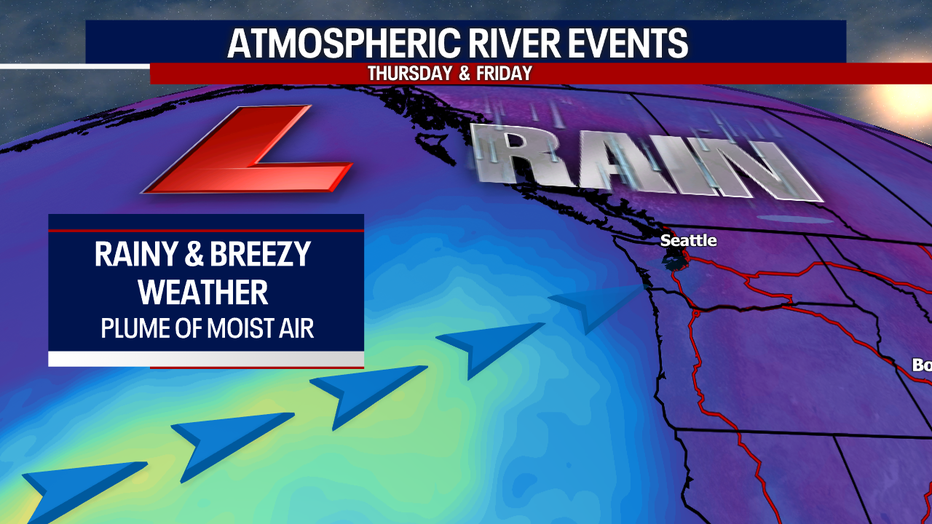 Highs Thursday drop back down some 8-10 degrees for the region.  Most of us cool into the low 60s.  Those temperatures will feel more like late winter/early spring.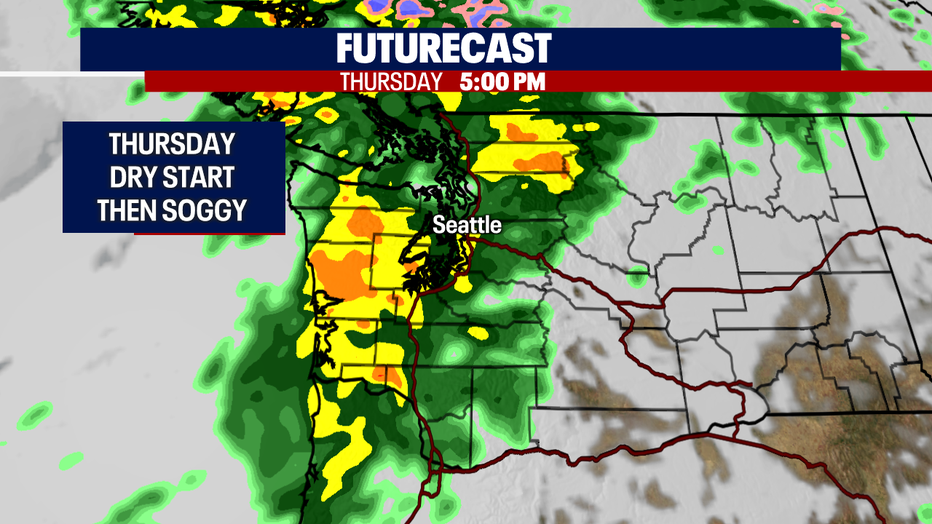 We do get a brief break early Friday, but rain picks up again throughout the day with the heaviest showers falling during the evening commute. Probably a roof-closed situation for the Mariners at home.  Highs warm to near 67.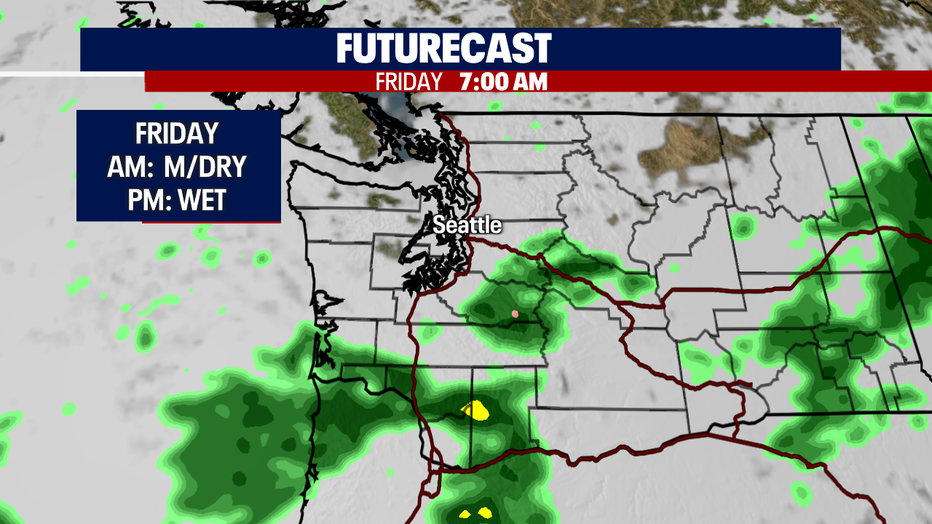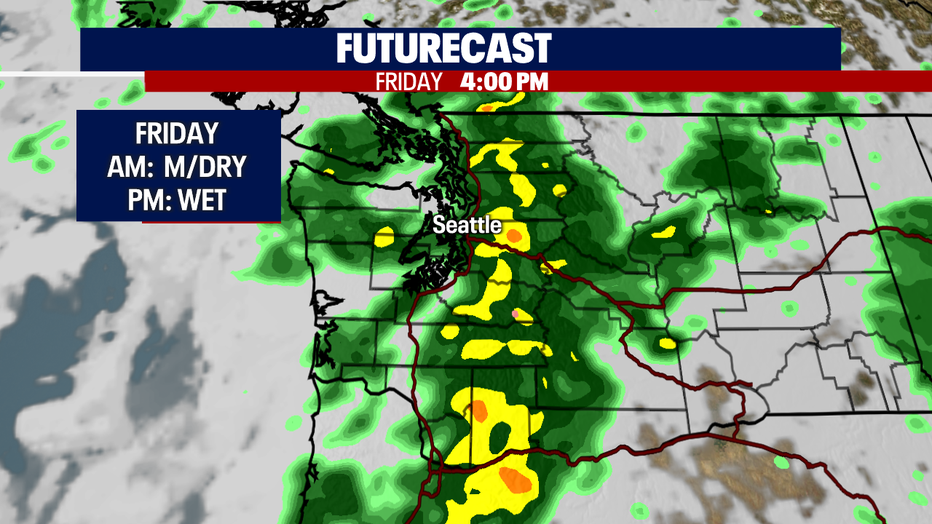 Futurecast models show rain totals for Seattle up to just over an inch.  We may see a little more or possibly a little less depending on how moisture wraps around the Olympics mountains and into the metro area.  We shall see if the "rain shadow" helps us see less precipitation or not.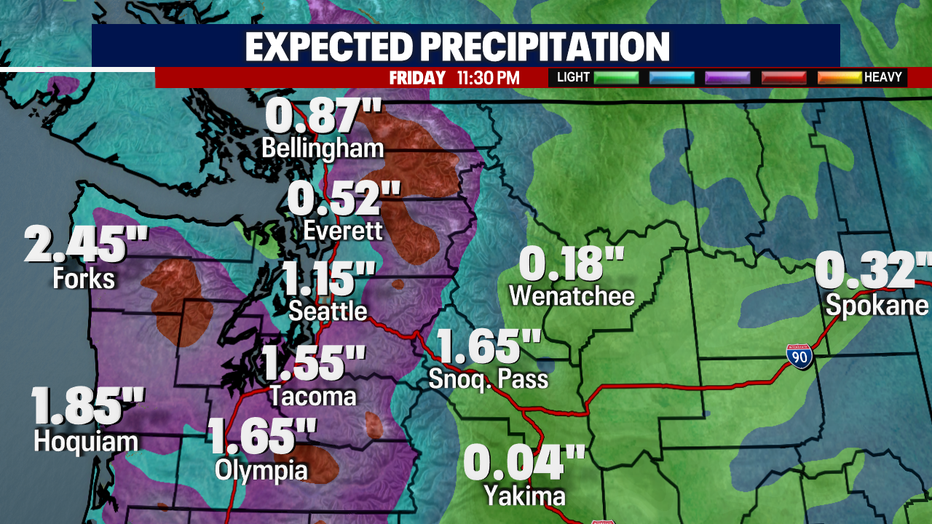 With temperatures through the mountains running in the upper 50s to low 60s snowmelt along with rain will quickly runoff into our area rivers, streams, and creeks causing them to rise.   We're keeping a close eye on the potential for flooding through the weekend.  Most areas in the valleys will see rising waterways with pooling and ponding.  
Saturday and Sunday showers taper to just scattered with highs warming into the upper 60s.  
As we start the work week we finally start to dry out, but highs will struggle only landing in the low to mid 60s.  Enjoy! 
Have a great night all! ~ Erin Mayovsky, FOX 13 Forecaster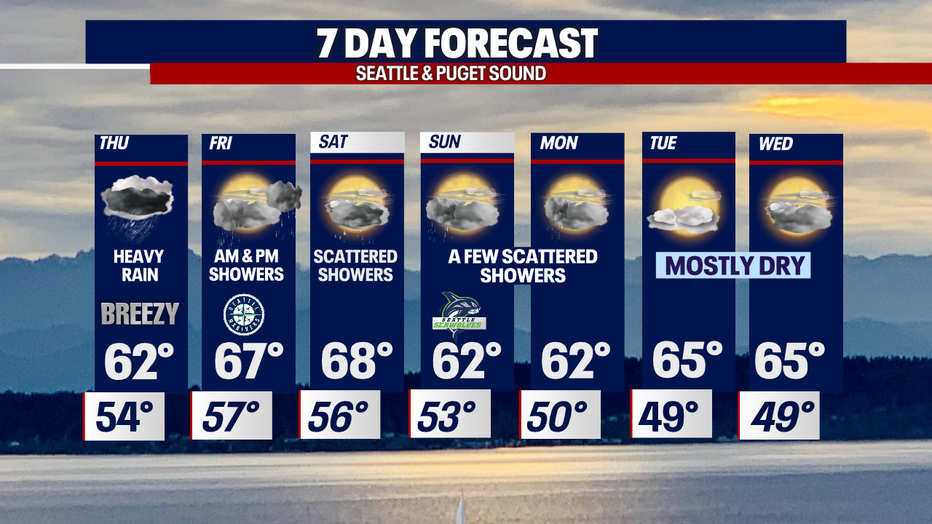 *Beach Forecast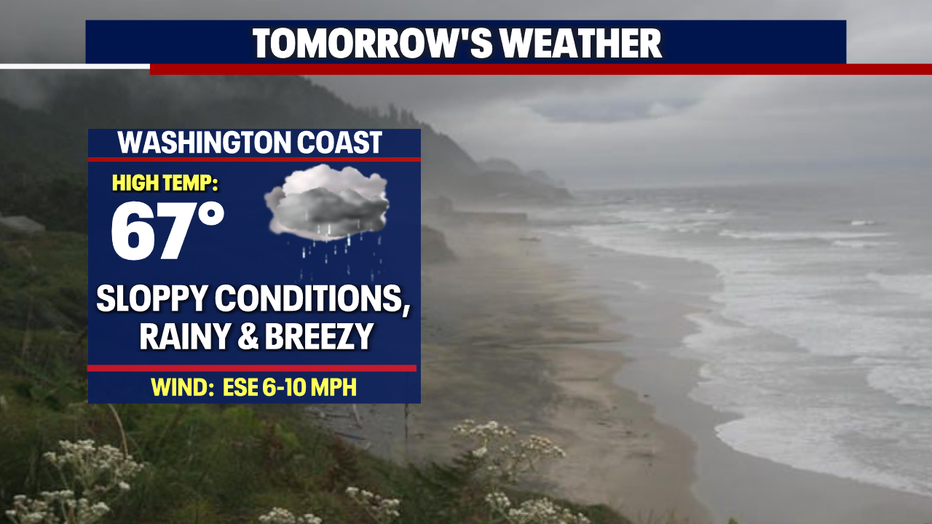 *Mountain Forecast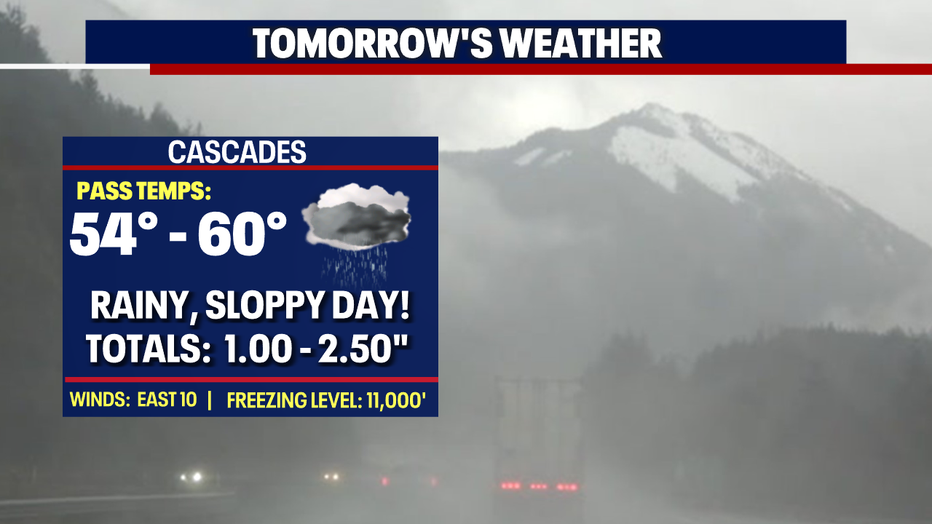 *Central WA Forecast