Seattle weather: Gusty winds shift, showers continue
SEATTLE - Gusty easterly winds will shift to southerly this evening with on and off showers continuing through Thursday.
The east Puget Sound lowlands will be seeing winds taper off as the day goes on. High temperatures will be very mild today, in the mid 50s.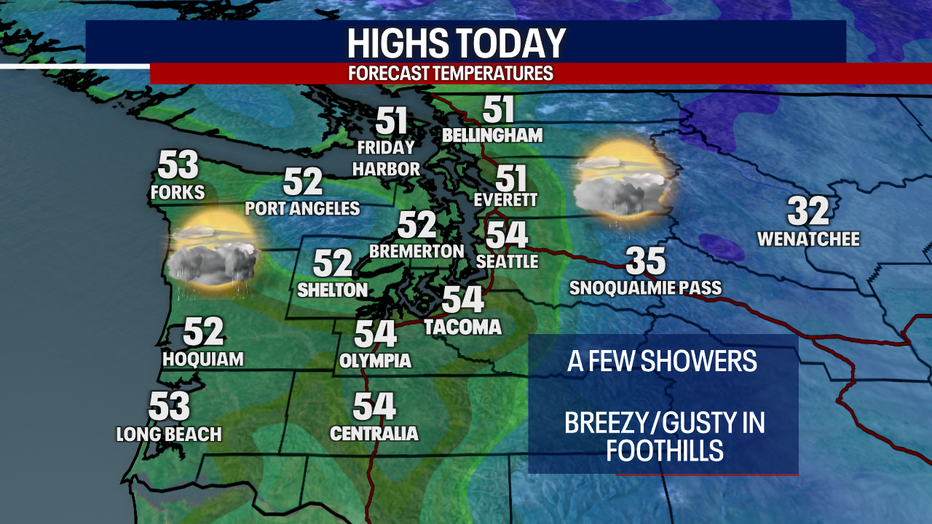 Last night, winds ripped through the Cascade foothills, knocking down tree limbs and causing power outages. There were even a few isolated lowland locations that registered strong gusts.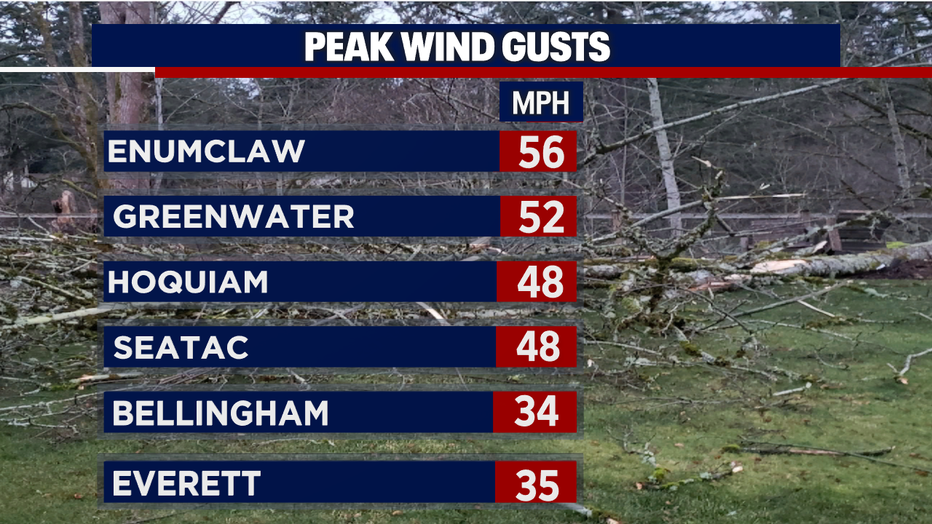 Winds will shift from strong easterly Thursday morning to strong southerly Thursday night.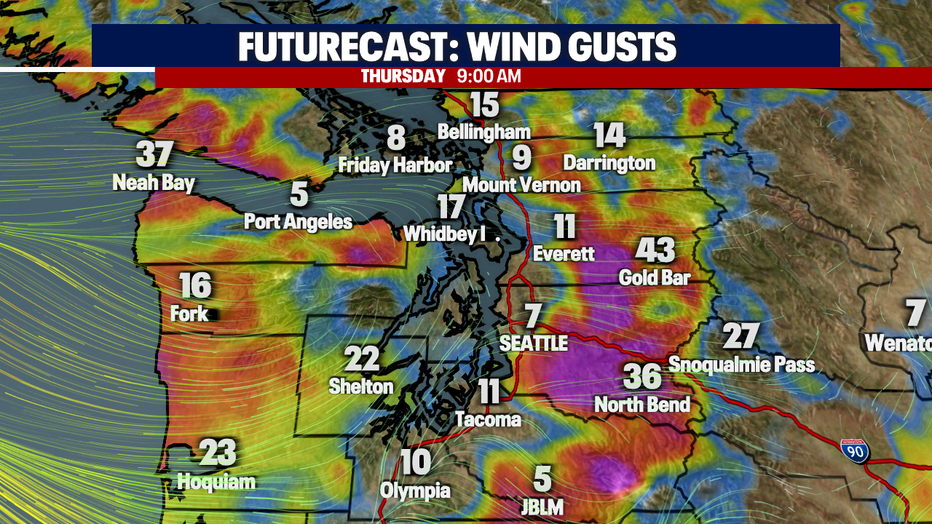 Those southerly winds will mainly impact the coast and north sound. High surf and coastal flooding are possible. Large waves will likely lead to hazardous conditions on the coastline.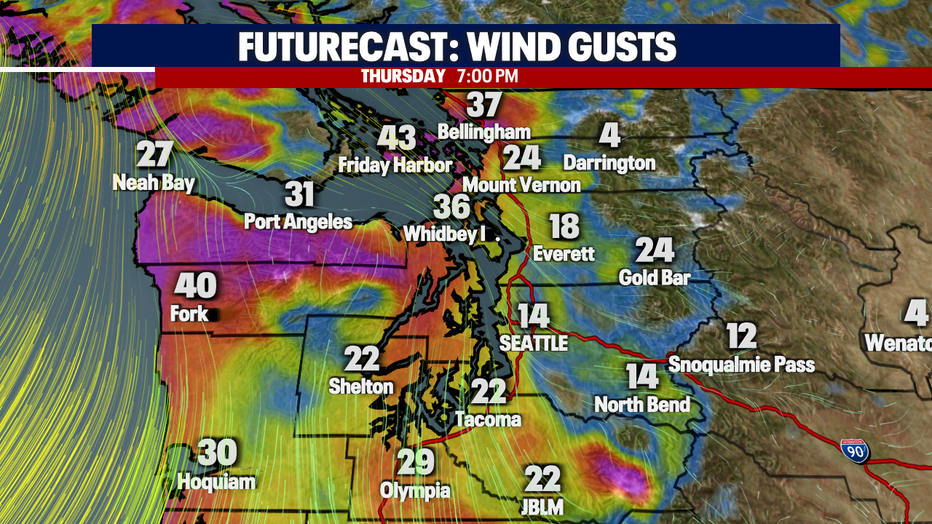 Looking ahead, the door is open to more active weather the next seven days with more rainfall and breezy wind at times. Temperatures will stay more mild with no sign of a big cooldown ahead.