Seattle weather: Gusty winds settle down Thursday with rain returning late
SEATTLE - Winds were the big story across Western WA on Wednesday with gusts pushing between 50 & 57 mph into the foothills.  
Thousands of folks were without power as rain pushed in late.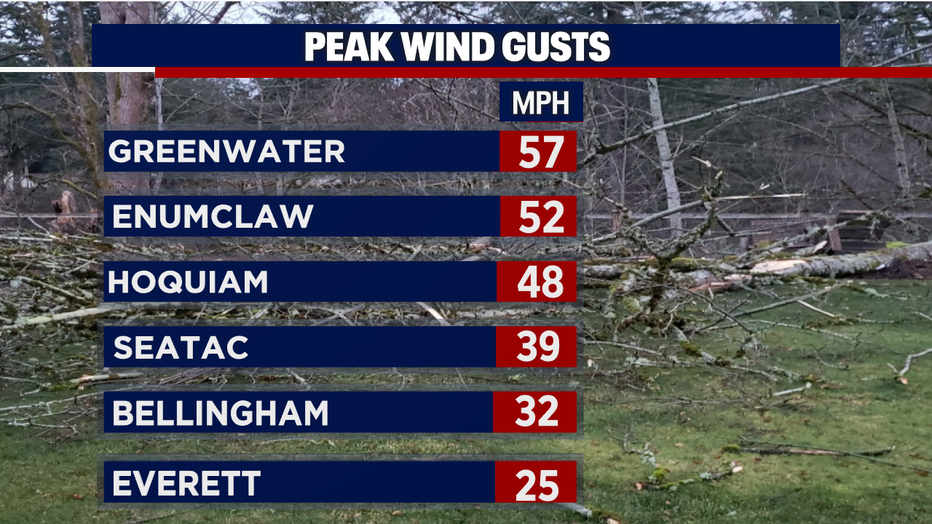 The airport was also gusty with peak speeds hitting 39 mph during the late evening hours. We saw warmer highs around the region, as well with Sea-Tac, which landed at 50 degrees.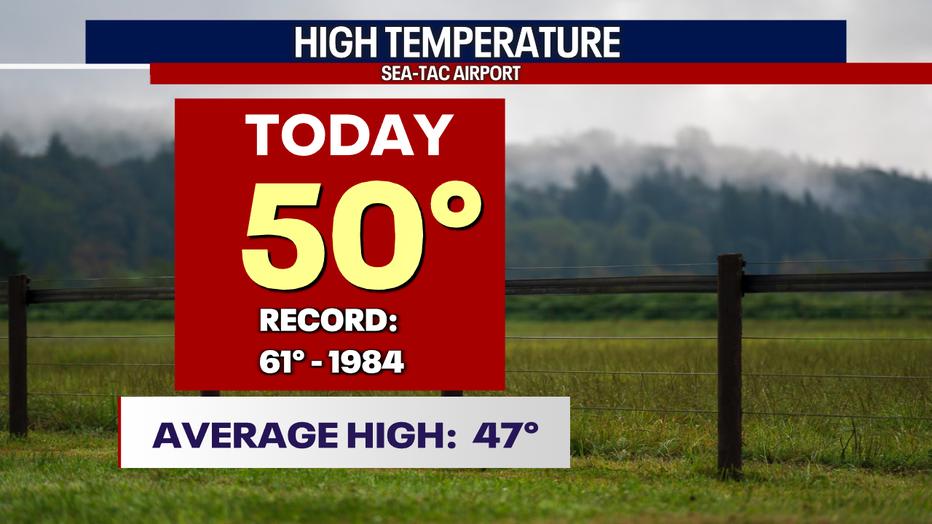 Winds will continue to be the story on Thursday, especially for the coast where a "Wind Advisory" remains in effect through 7 p.m. Foothill winds will continue to be breezy even though the advisory for that area falls off very early tomorrow morning.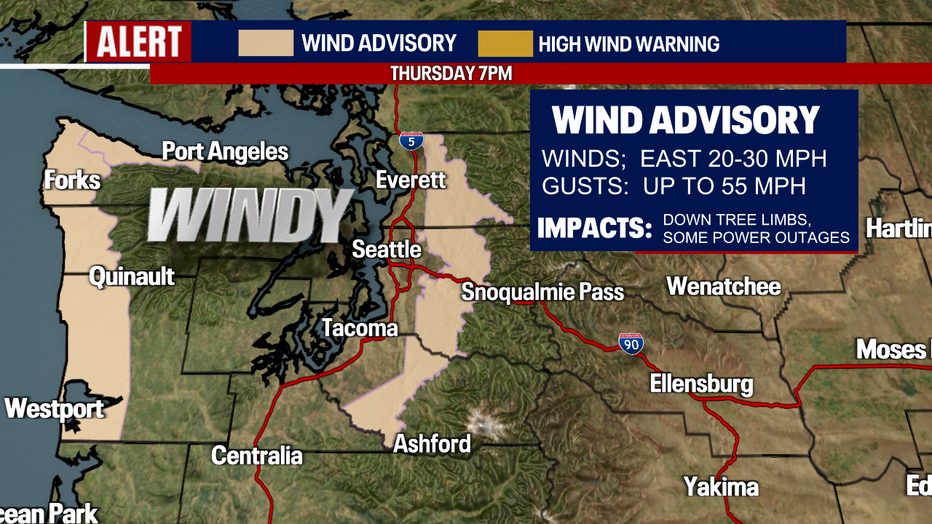 Overnight, skies will dry out with temperatures cooling into the upper 30s to low 40s. The normal for this time of year is 37 degrees.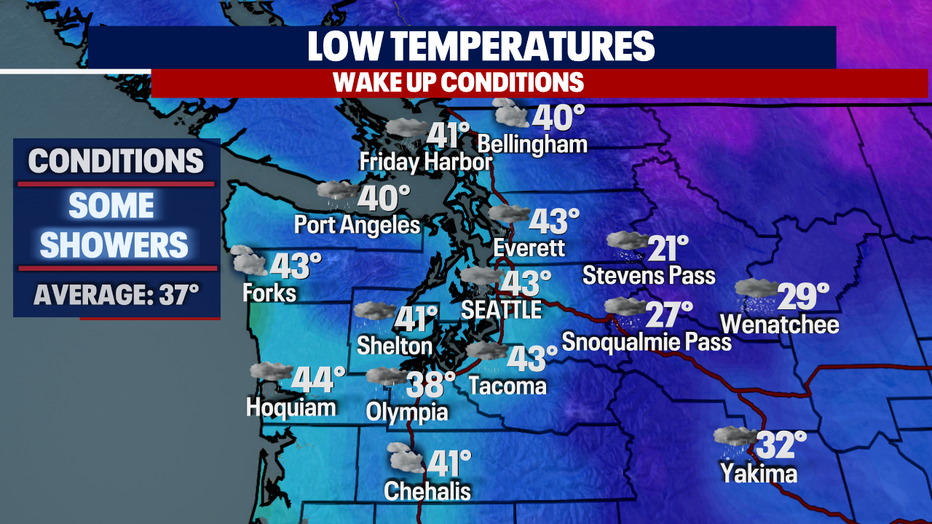 We're also keeping an eye on the coast and areas through the Strait of Juan de Fuca, along with the Islands, for minor flooding. Please be aware of your surroundings as water may pond over roadways, parking lots, parks and streets. Do not drive through closed roads.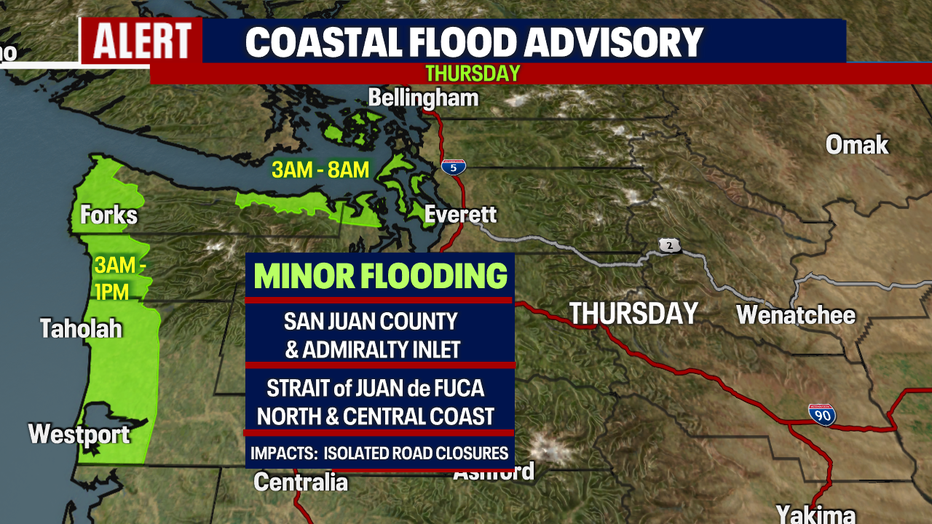 Enjoy the dry start to Thursday because the second half of the day features more rain as highs warm into the low 50s.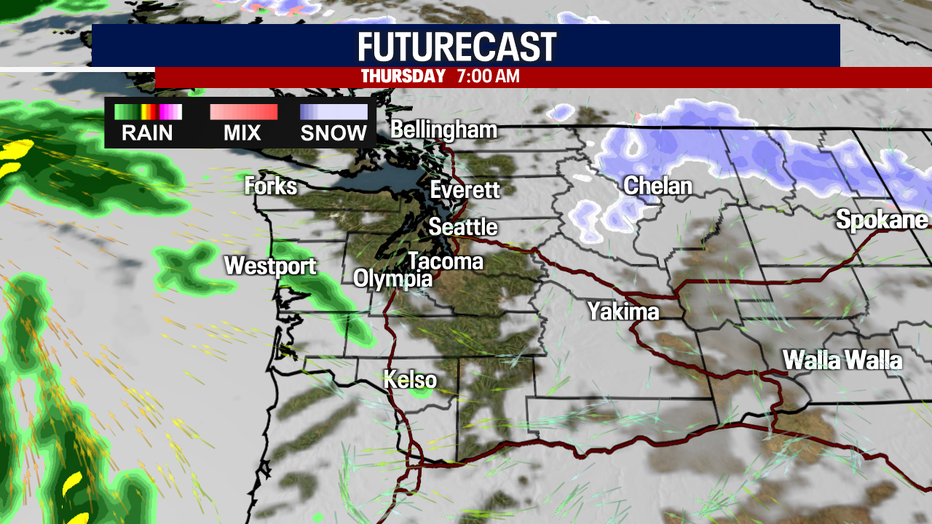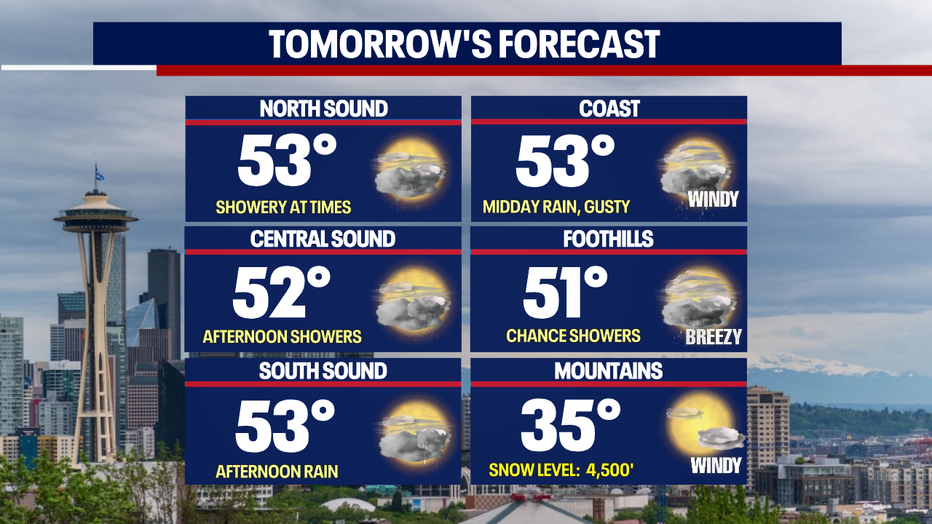 Rain returns by the evening commute and hangs with us through the early morning hours of Friday.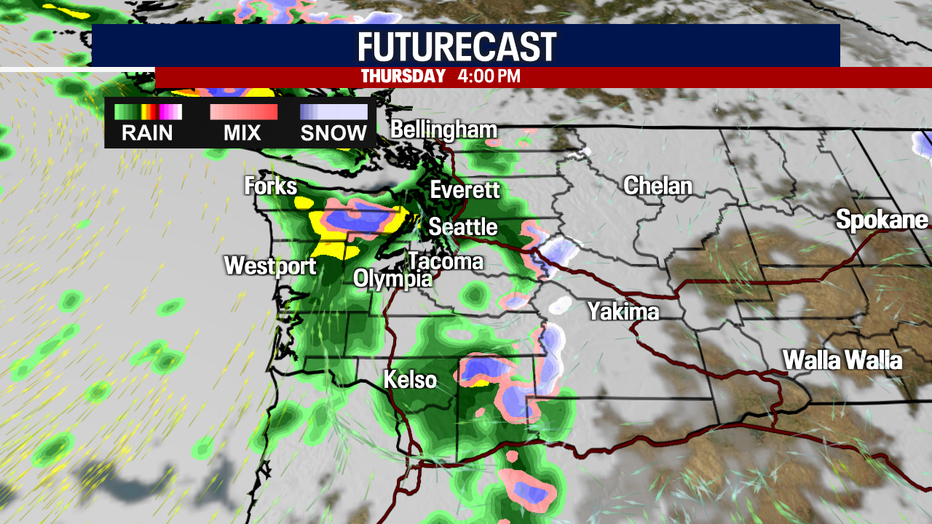 A "Winter Weather Advisory" remains in effect through Thursday at 10 a.m. for the Eastern Cascades and into the foothills for moderate snowfall.  
Most areas in the lower elevations can expect 2-4" while we expect localized higher amounts along mount peaks.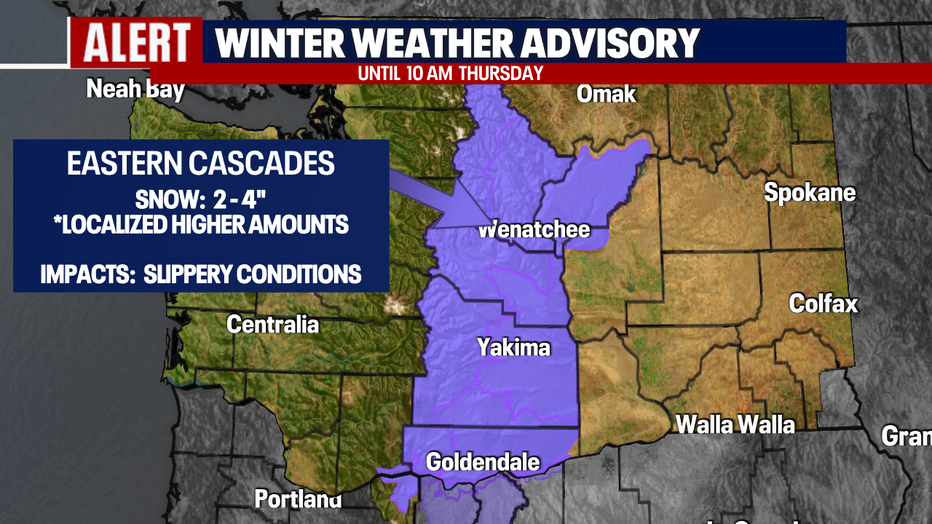 Rain is in the forecast each and every day moving forward through the weekend and into next week. There will be some dry periods with sun breaks at times so take advantage of those moments when they happen! Enjoy!  
Have a great rest of the week!  ~Erin Mayovsky, FOX 13 Forecaster