Seattle weather: Gusty winds in the foothills Wednesday & Thursday
SEATTLE - The daylight hours Tuesday will be mainly dry, with the exception of a few light isolated showers. More widespread light rain showers return after sunset.
Afternoon high temperatures will be close to seasonal averages Tuesday with plenty of dry time midday.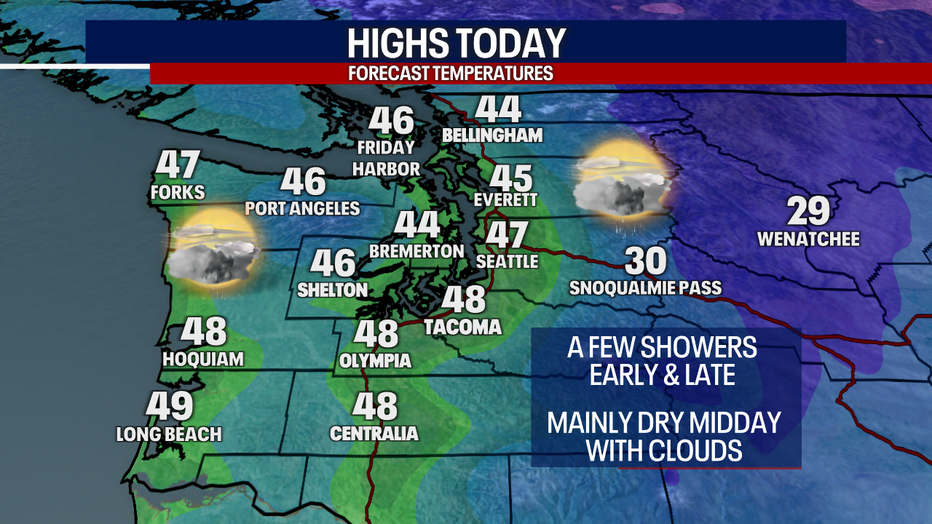 Strong wind will develop in the Cascade foothills on Wednesday as a low pressure system pushes north off the Washington Coast. Easterly winds will push through the gaps in the Cascades with gusts a strong as 45-55 mph Wednesday afternoon and evening. Winds will stay strong in the foothills Thursday as well. In the lowlands, it will be breezy at times, but not as bad as the higher elevations.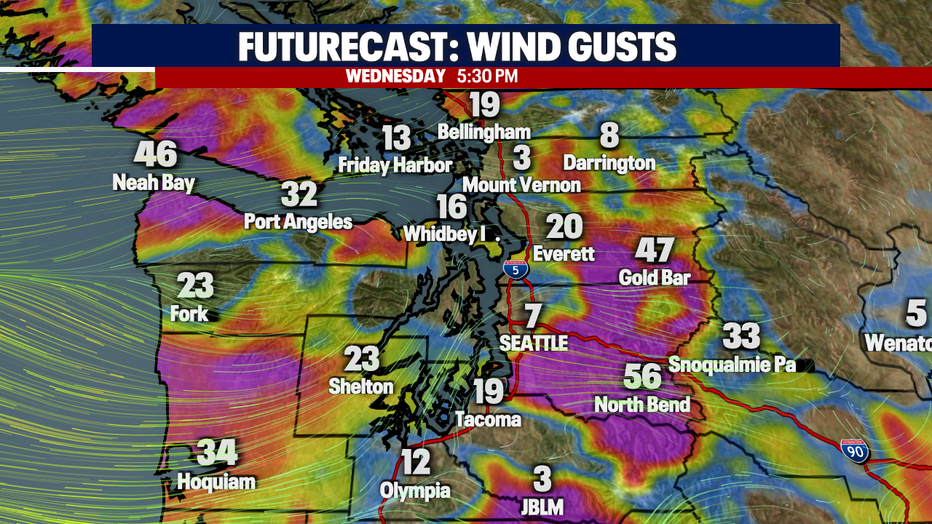 Looking ahead, showers return to the area Wednesday night and will continue through the weekend. Western Washington should avoid any big storms or lowland snow for at least the next seven days.