Seattle weather: Gusty, cloudy and rainy Monday on tap
SEATTLE - Keep the rain jacket with you today! Scattered downpours will sweep through Western Washington today, especially this afternoon. It'll be blustery for the Cascade foothills and coastal beaches, too. Minor damages and power outages are possible. 
The National Weather Service has posted a Wind Advisory for some communities in Puget Sound. Gusts could blow up to 40-50 mph. Similar winds are forecast for the Central and North Coast.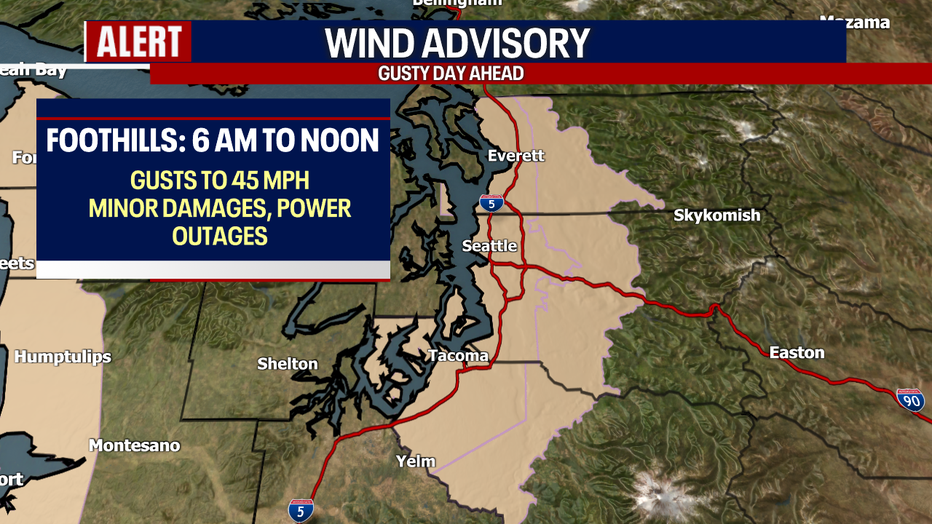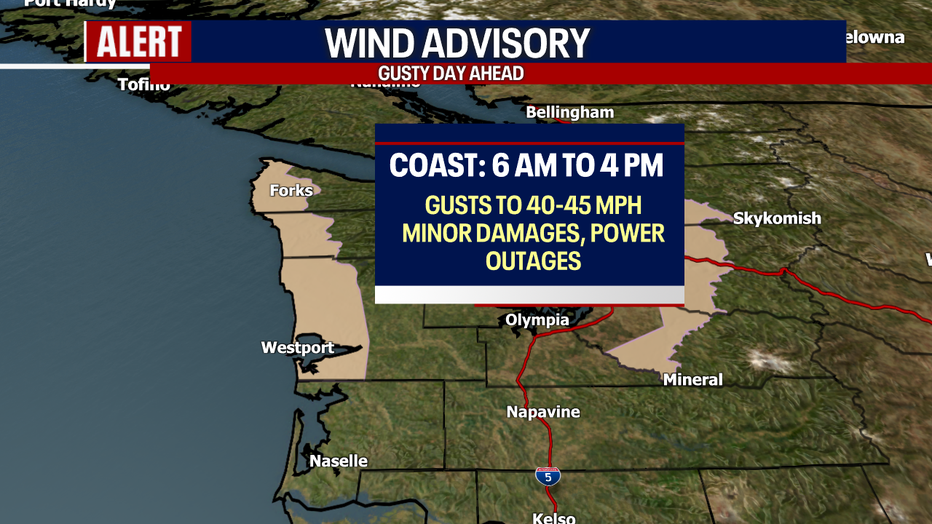 Highs today will be above-average, landing on either side of 50 degrees for most. It's going to be a wacky weather day. At times, we could get glimpses of blue skies. At other times, heavy rain could march through Western Washington.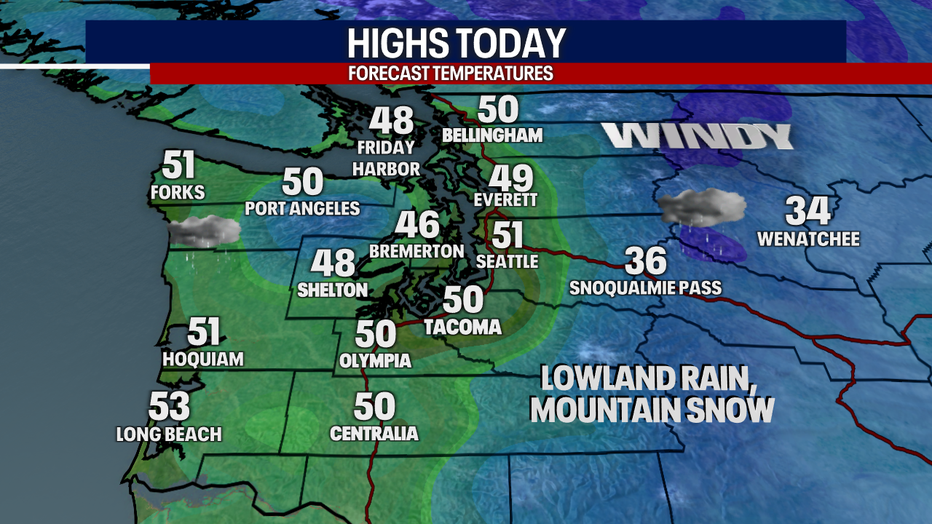 There may be small hail, graupel and lightning in our downpours. Here's a reminder on the difference between hail and graupel: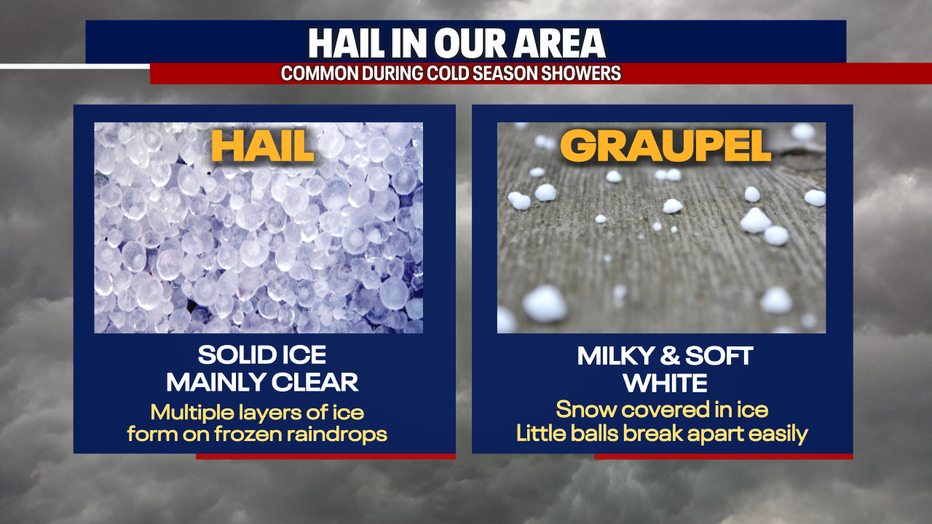 For the South Coast, minor tidal overflow could flood some parking lots and roads due to high tides. An advisory is posted from noon to 5 p.m. for the highlighted areas.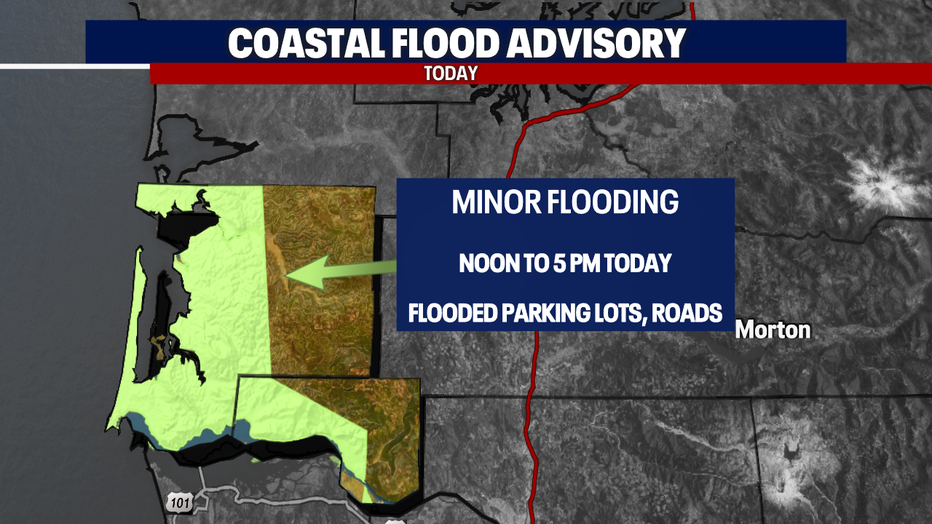 Minor river flooding is in the forecast for the Skokomish River in Mason County. There's a Flood Warning in place until further notice.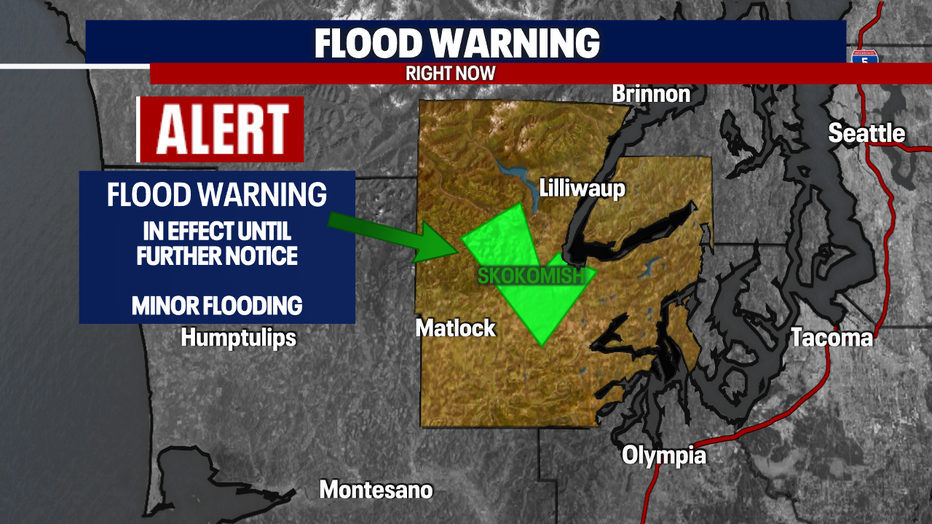 This is why we've been tracking wind and rain recently: a series of storm systems in the Pacific Ocean has triggered damp weather.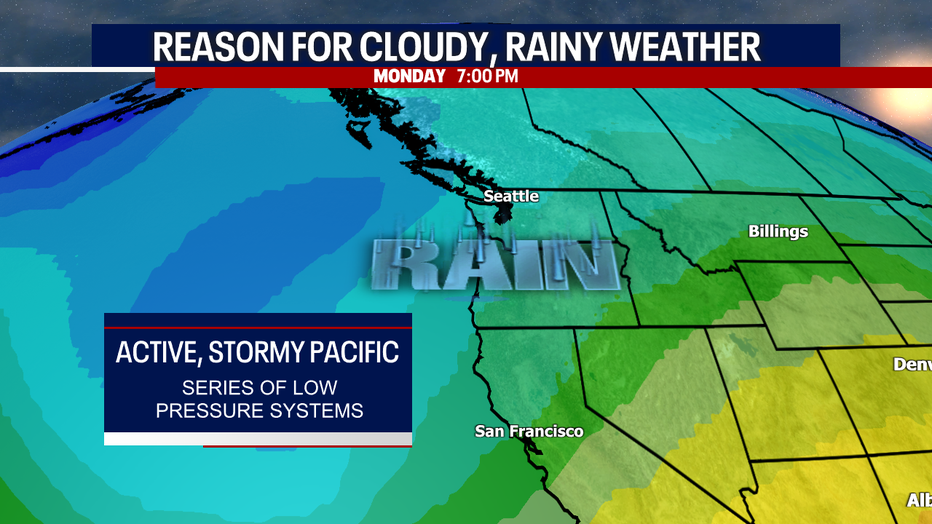 Look at how intense the downpours could be today! Driving could be messy where heavy rain pops up.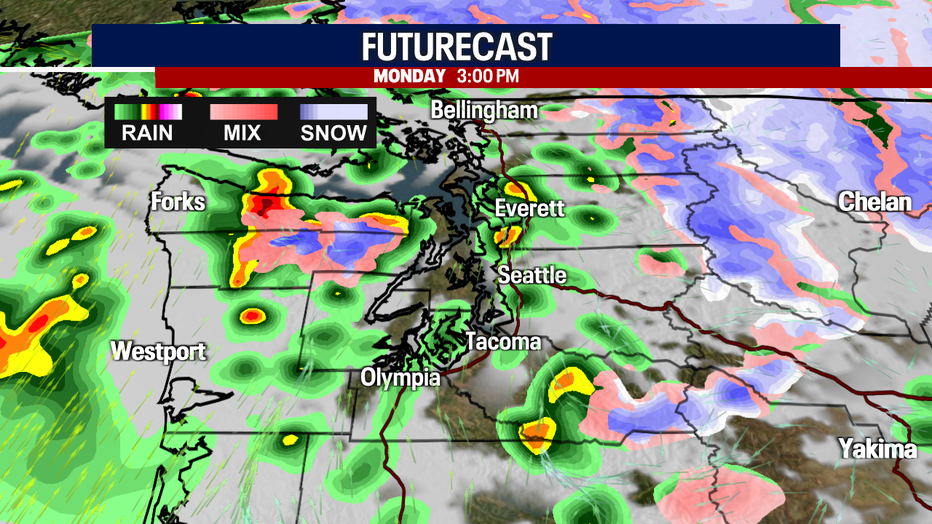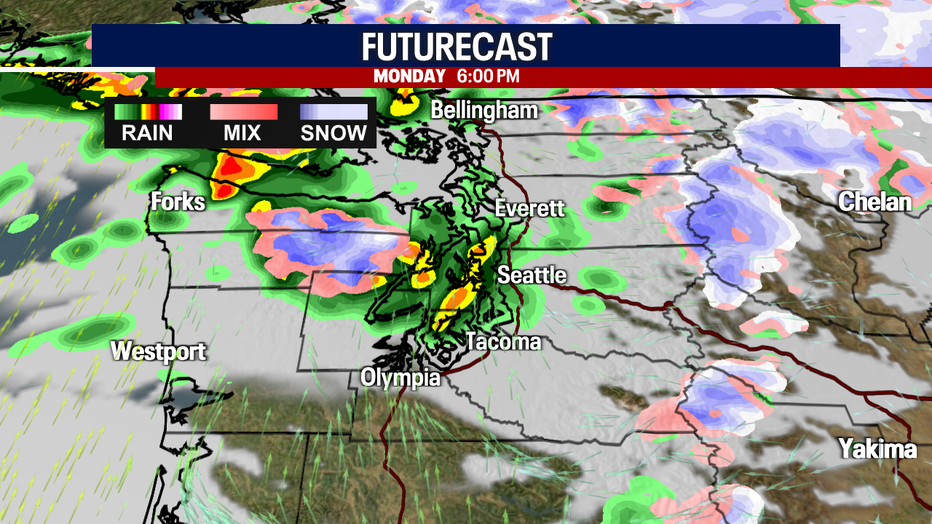 Tuesday is truly the bright spot in our seven-day forecast. Enjoy the dry weather and sunshine! Wednesday could be cloudier with rain returning by the evening. An atmospheric river event could make a comeback on Thursday, potentially leading to rising river levels. Thursday will be gusty, too.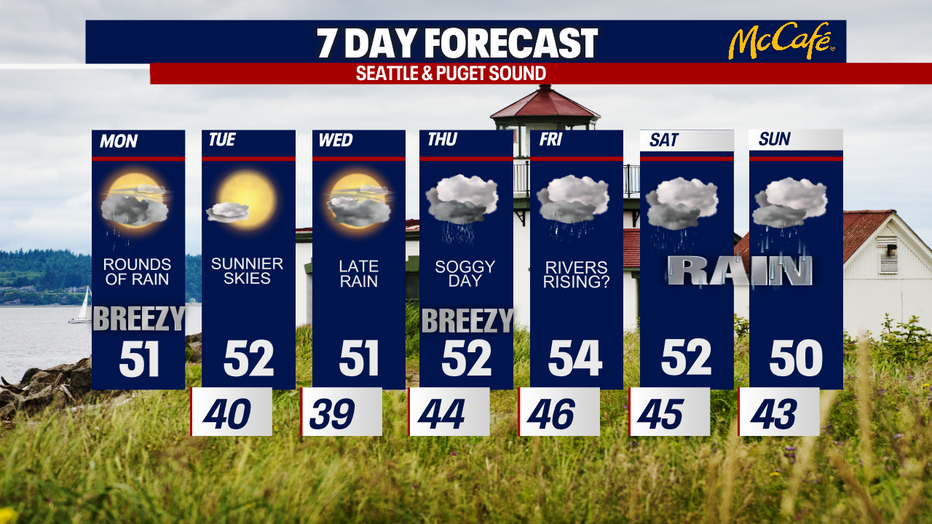 Hope you have a wonderful day!

Warmly, 

Meteorologist Abby Acone
Follow me on Twitter @abbyacone, Instagram @abbyaconewx, TikTok @abbyaconetv and Facebook (Meteorologist Abby Acone)