Gray and rainy weekend across Western Washington
It's feeling a lot like January in Western Washington this weekend! Today and tomorrow, you can plan on lowland rain, mountain snow and a little wind. Enjoy the cozy weather!

Highs today are right about-average, hovering on either side of 50 degrees. There may be a few breezy pockets, especially for the South Coast.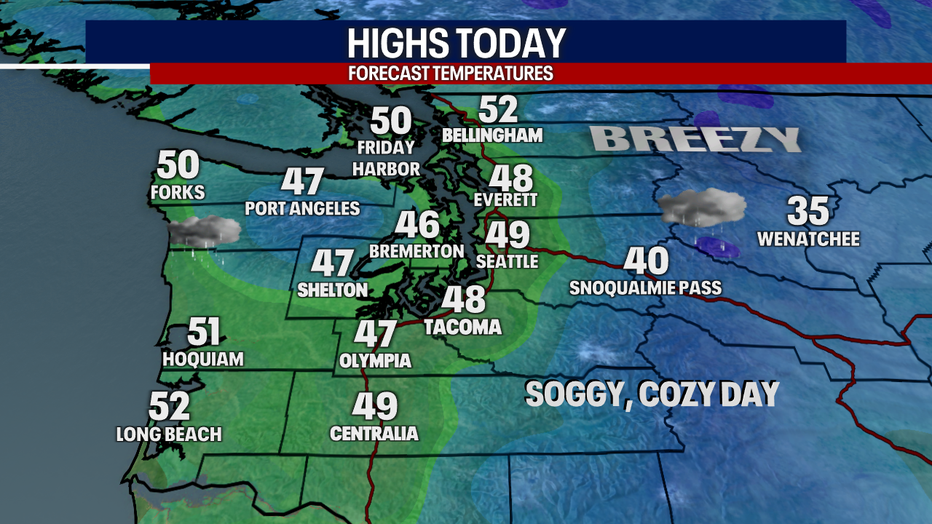 Keep a rain jacket with you today! Steady, widespread rain is on tap for the early afternoon. By later tonight, showers decrease a bit. Rounds of rain are in the forecast tomorrow. Make sure to download our free FOX 13 weather app, so you can track the showers with us on radar. 

Here's a look at Futurecast: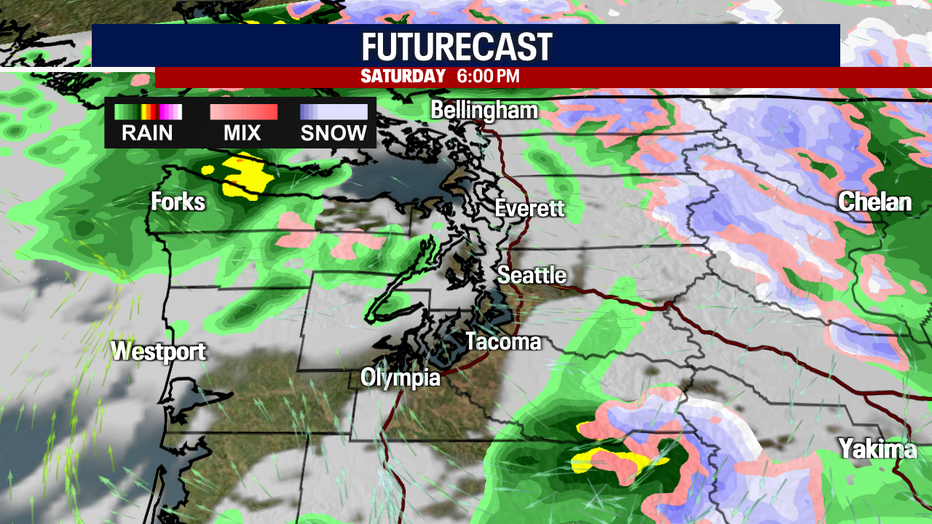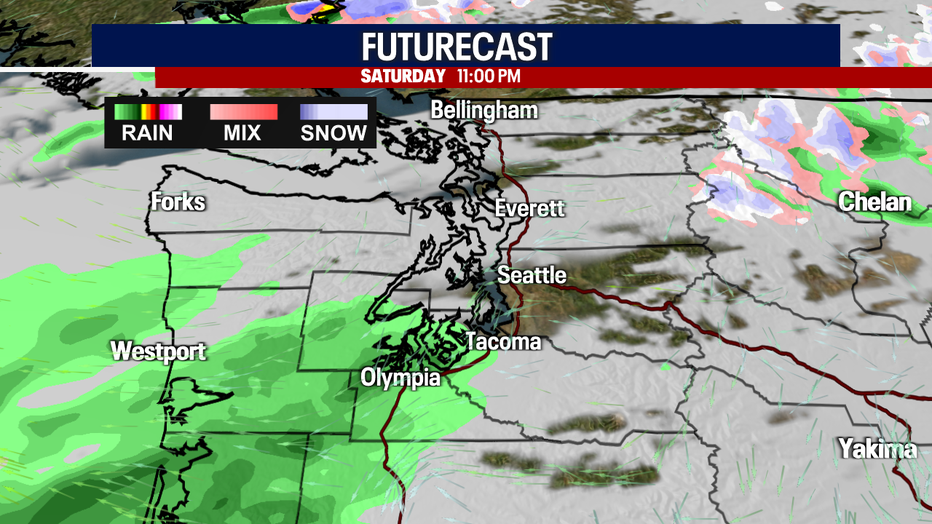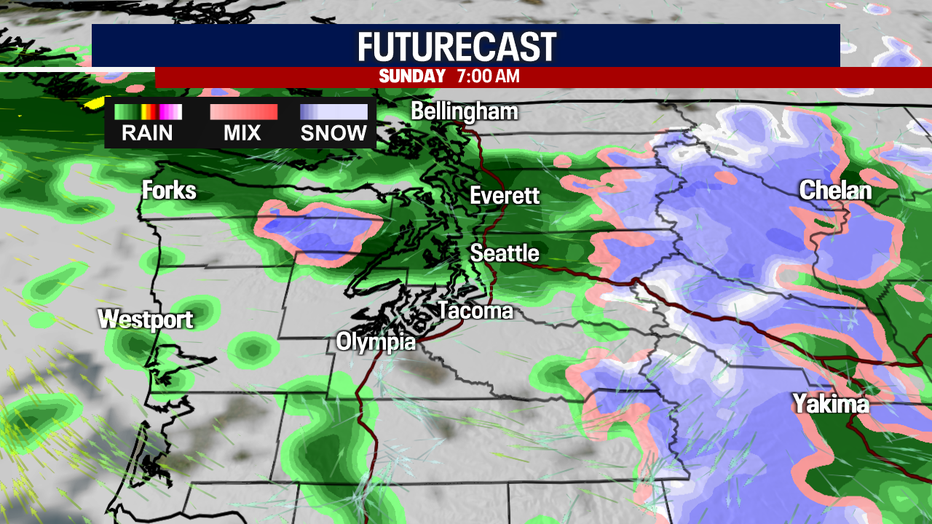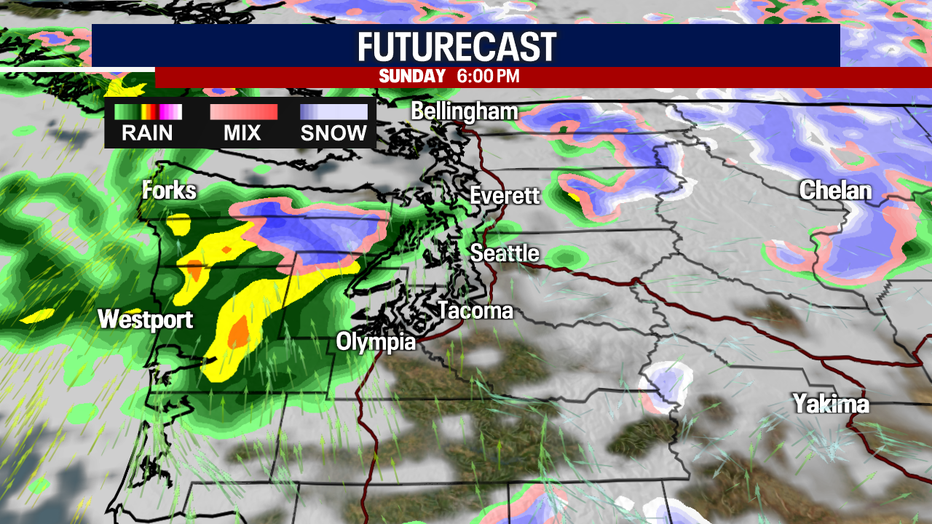 If you are heading to the Seahawks game tomorrow, dress in waterproof layers. It could be slightly breezy. Isolated showers are possible.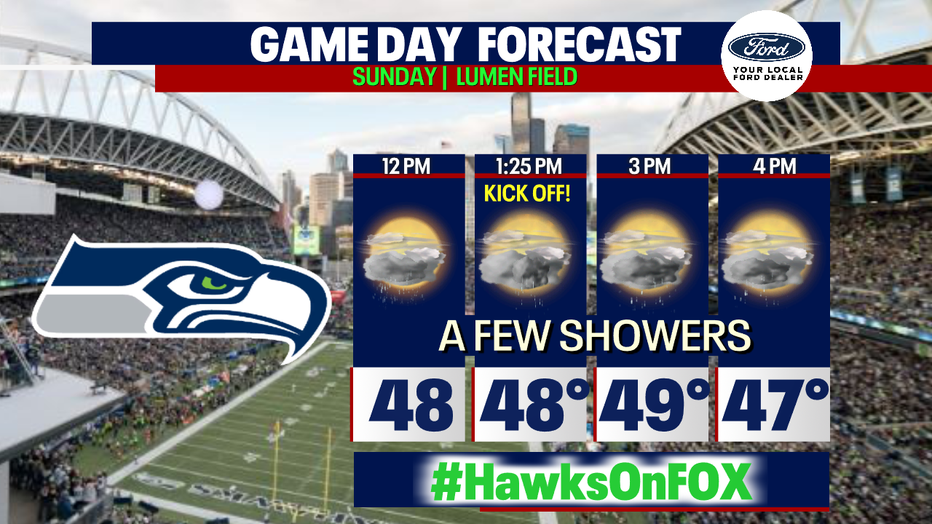 For those traveling over the passes, be sure to check conditions with WSDOT before you hit the road this weekend. Between today and tomorrow, there could be several inches of snow piling up over the passes. Stevens Pass looks to be the winner for most snow of the passes this weekend.
For the most part, Snoqualmie Pass will see rain versus snow. However, snow could accumulate there overnight into Sunday morning.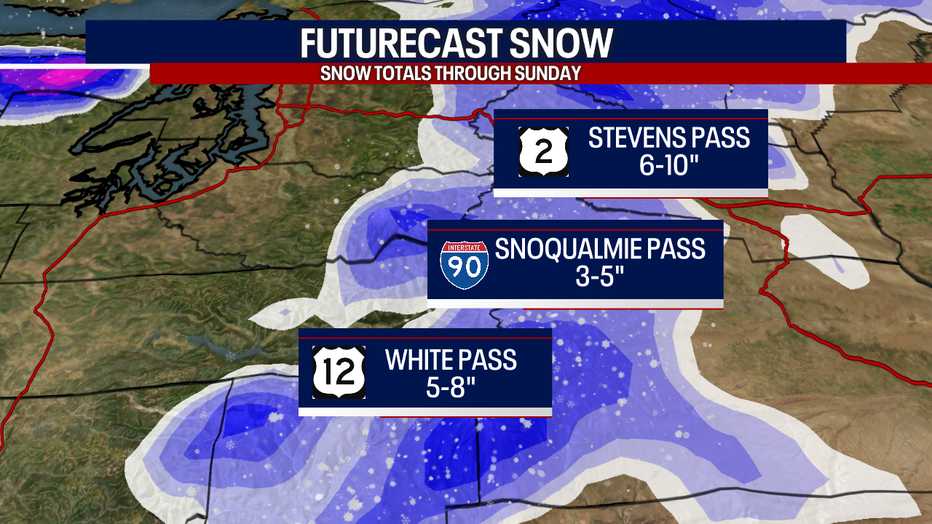 Monday will feature a damp start, but showers fall apart somewhat by the evening. Tuesday and Wednesday may wind up mostly dry, but we can't rule out at least a few showers. Winds pick up Wednesday night to Thursday. On Friday, some showers stick around.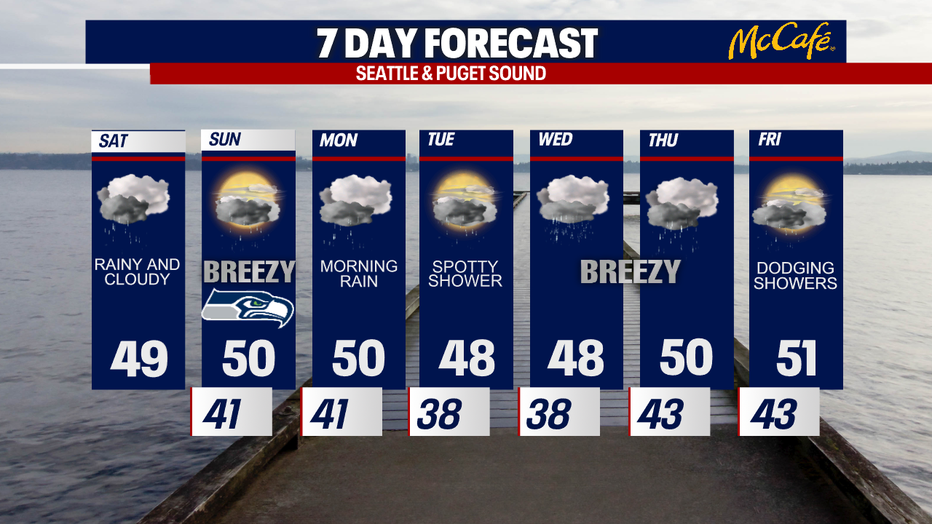 Hope you have a wonderful weekend!

Take care, 

Meteorologist Abby Acone
Follow me on Twitter @abbyacone, Instagram @abbyaconewx, TikTok @abbyaconetv and Facebook (Meteorologist Abby Acone)