Get ready for more rain and wind as another Atmospheric River slams WA triggering a Weather Alert Day!
Seattle - We're in a bit of a break from the active weather now, but it will certainly be short lived!  Enjoy the calmer conditions tonight into tomorrow before we jump back into a soggy couple of days.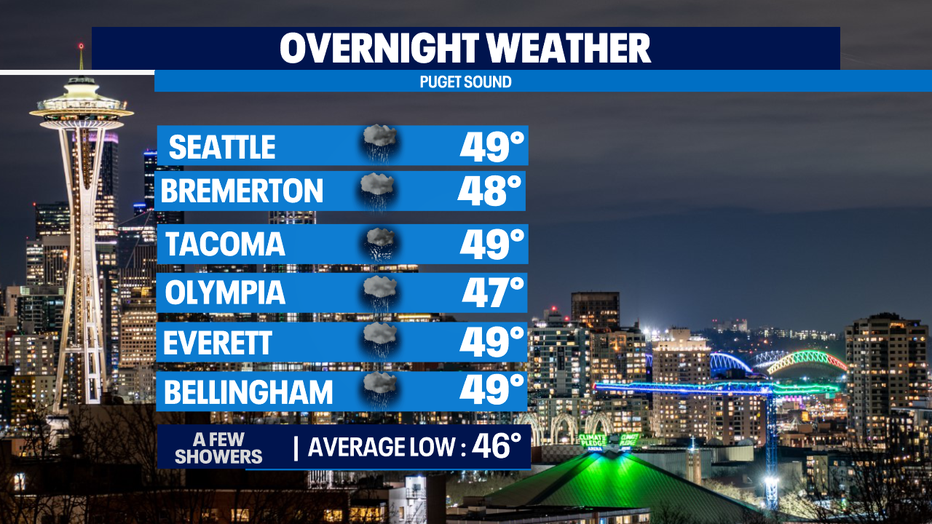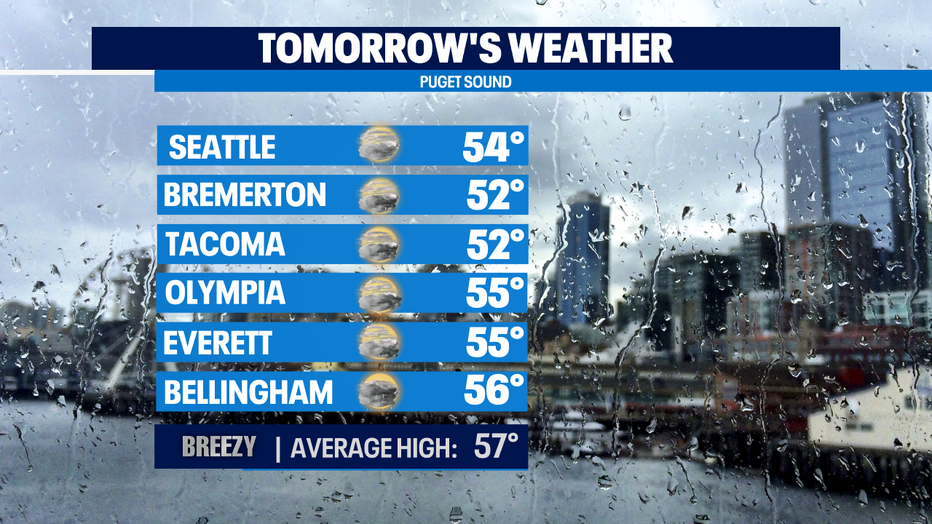 The next big system will ride over the Pacific as an Atmospheric River.  The timing for the long, narrow belt of moisture is expected to hit our area late evening Wednesday through Thursday.  We will add more rain into the buckets with wind kicking back up into gear again!  Some areas could see power outages as well.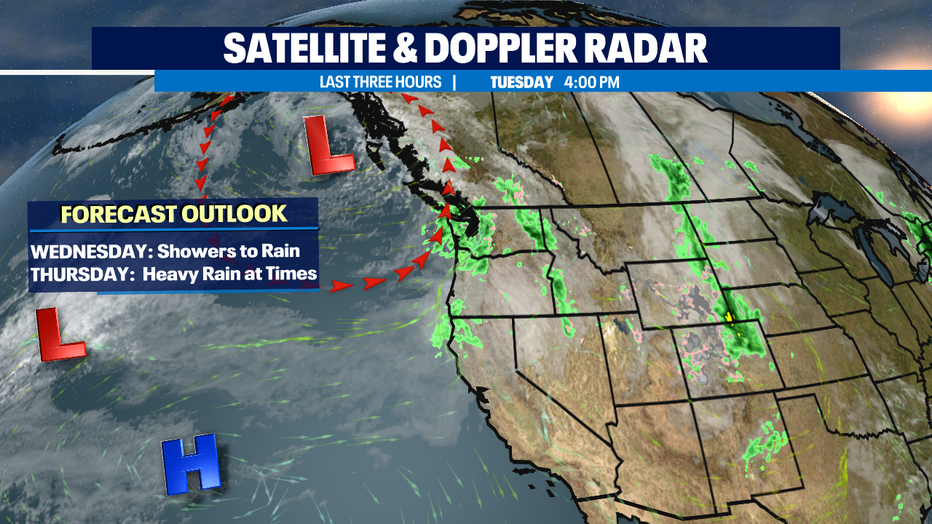 Showers Wednesday will turn to heavy rain just after dinner.  By 11pm widespread rain will dominate the forecast followed by strong, gusty winds Thursday morning. And this is why the FOX13 Weather Team is calling for a "Weather Alert Day" for Thursday.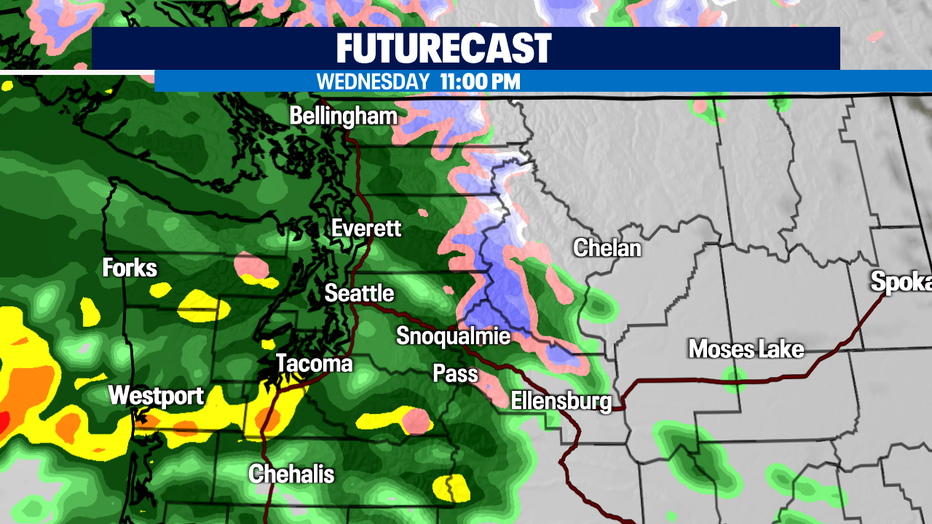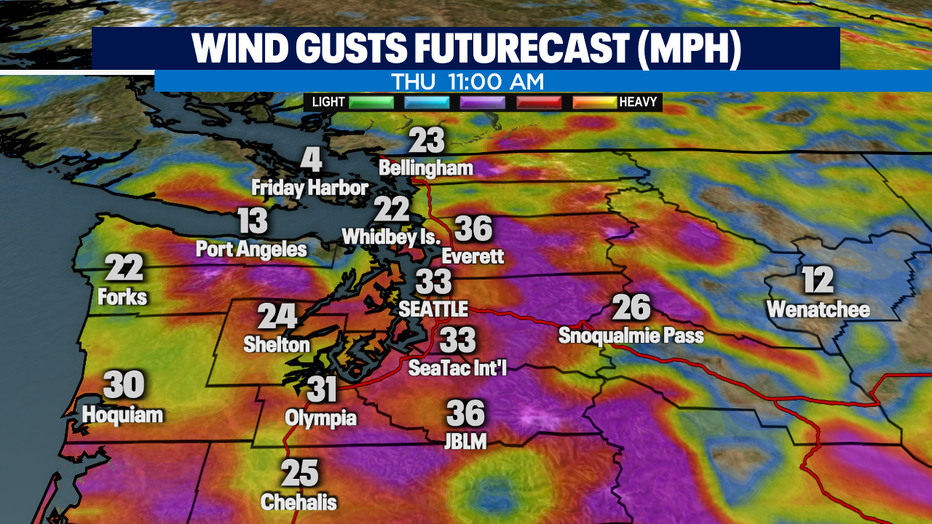 Rain totals will be impressive with two to three inches for the coast, mountains and areas of the North Sound by the time we close out Thursday.  Less rain will fall in and around the metro.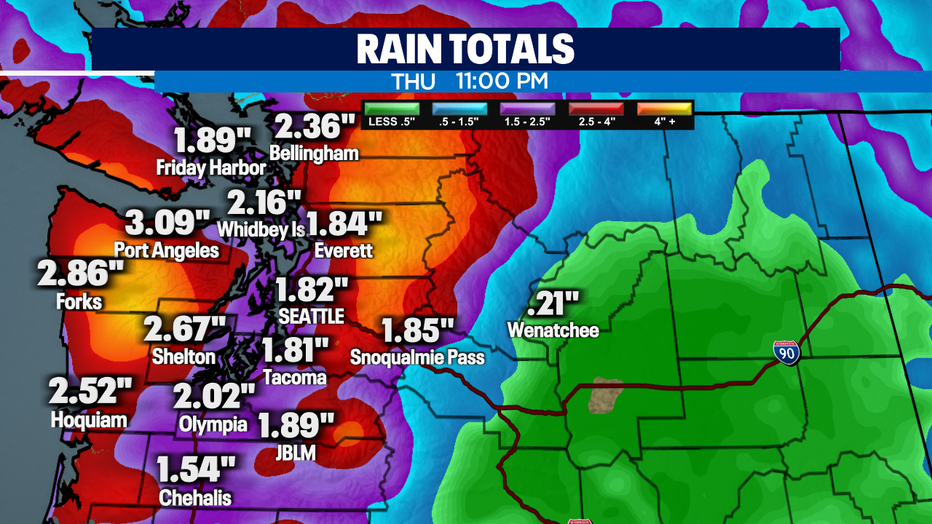 With so much rain falling so quickly rivers will start to rise and run fast.  We have several alerts out for the typical flood prone waterways.  A "Flood Watch" goes into effect late Wednesday through Thursday for nearly a dozen counties across the northern portion of our state.  A "Flood Warning" for the Potlach River in Mason County is extended until further notice.  With these scenarios setting up around the region please be very care when driving, remember "Turn Around, Don't Drown".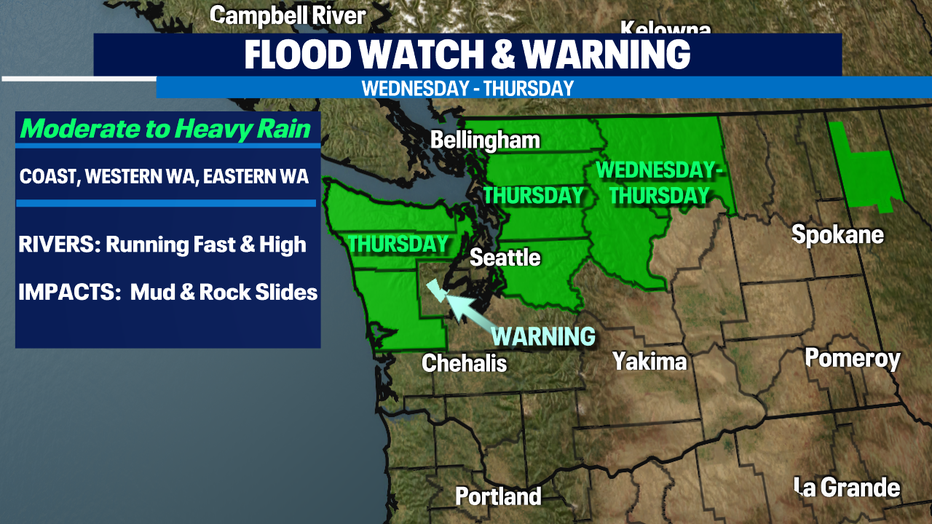 The good news is there is light at the end of this soggy road!  Models are signaling a drier and warmer trend for the Halloween weekend into the start of next week.  Highs will run slightly cooler with plenty of blues skies! Enjoy! 
Have a great week! ~Erin Mayovsky, FOX13 Forecaster