Get ready for colder air in Puget Sound this weekend
SEATTLE - Friday marks the 10th day in a row of below-average highs. The airport hit 48, just one degree shy of the norm for this time of year.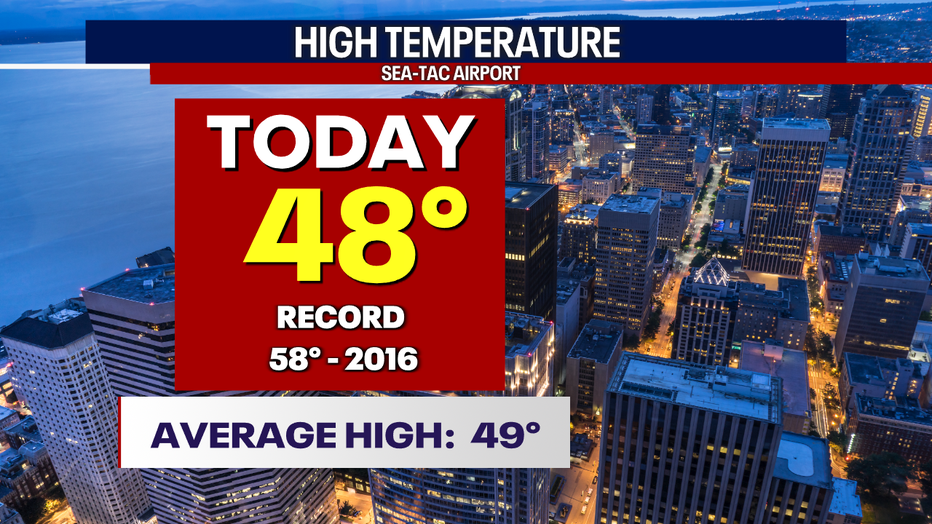 Clouds continue through the overnight hours with a chance for a few showers to pop up. Lows sit near 40 for most folks south of Seattle with cooler lows to the north.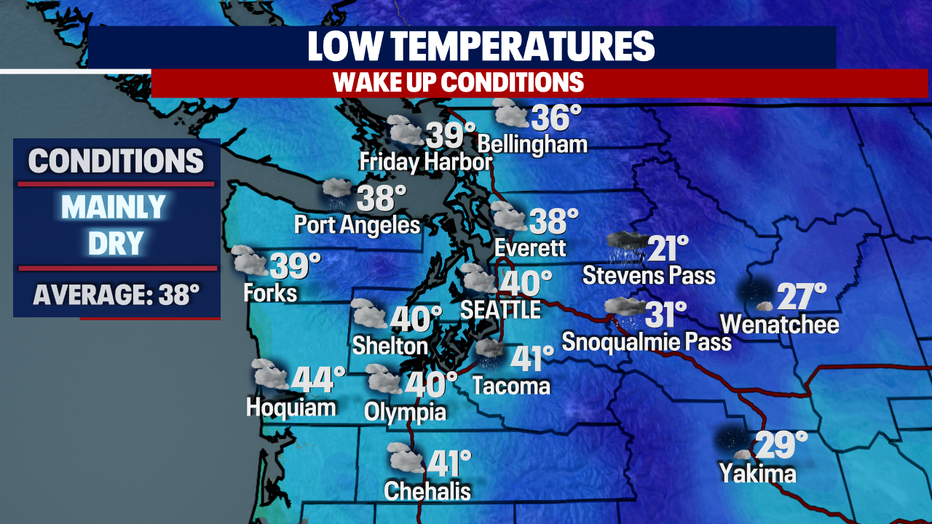 Saturday brings a variety of weather to the area! What we'll have in common is the cloud cover.  We'll stay cloudy through the dinner hour with skies clearing shortly after.  
There is a chance for some showers around Western WA, but most of us stay on the drier side.  We expect an early chance of showers east of the city with snow falling over the Cascades. Snow levels start the day near 1,500ft and drop to 500' by the afternoon.  The Central and Southern slopes will see a nice refresher with 1-3" expected.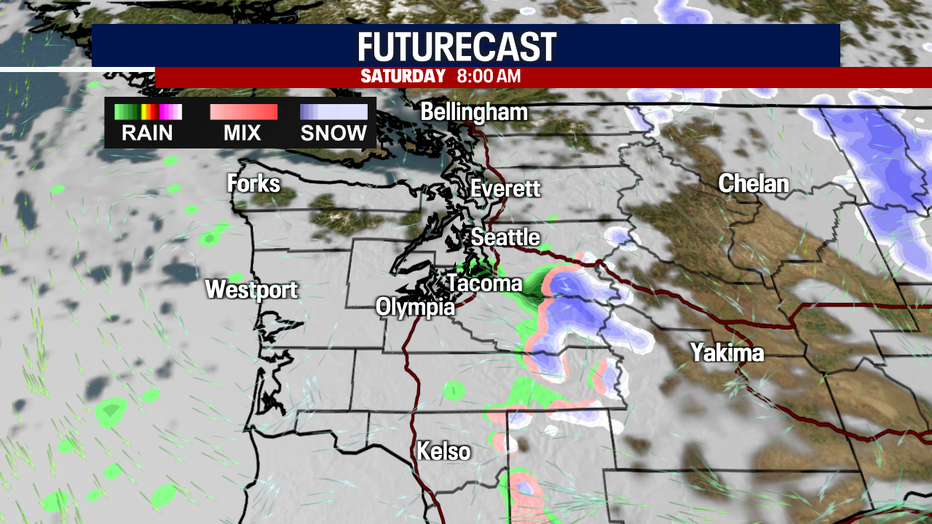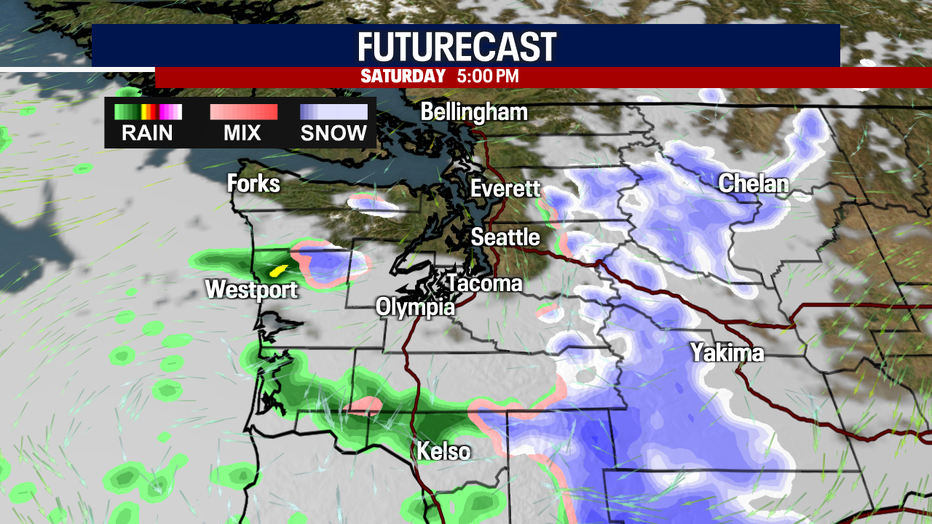 Highs on Saturday are forecast cooler than average again. Temperatures by late afternoon along the I-5 corridor will warm into the low to mid-40s.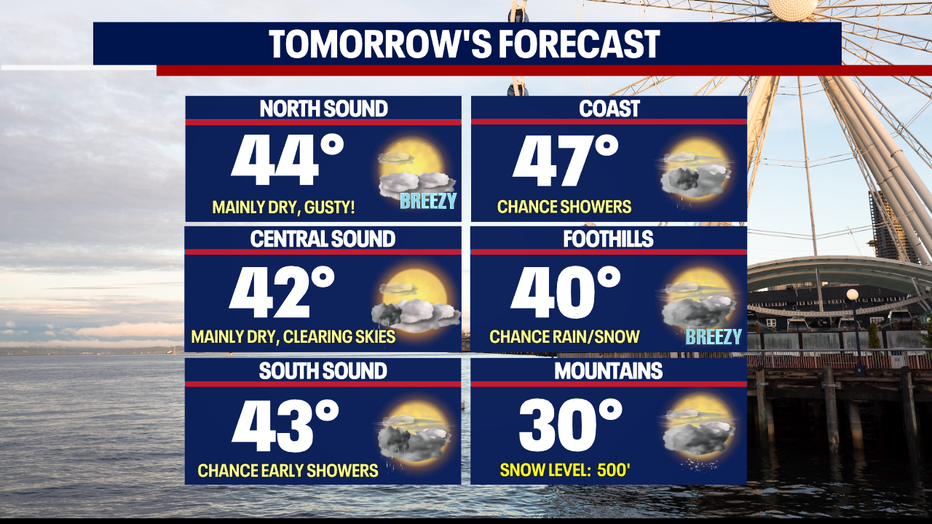 By Saturday night, we'll start to feel cold air invading Puget Sound from British Columbia thanks to "Fraser Valley Outflow" winds. 
Northeast winds will become very gusty at times and bring bone-chilling temperatures into Western WA by Sunday.  
Dress warm, especially early Sunday around the North Sound as the wind chill will make temperatures feel like they are in the single digits. Brrr! Bundle up!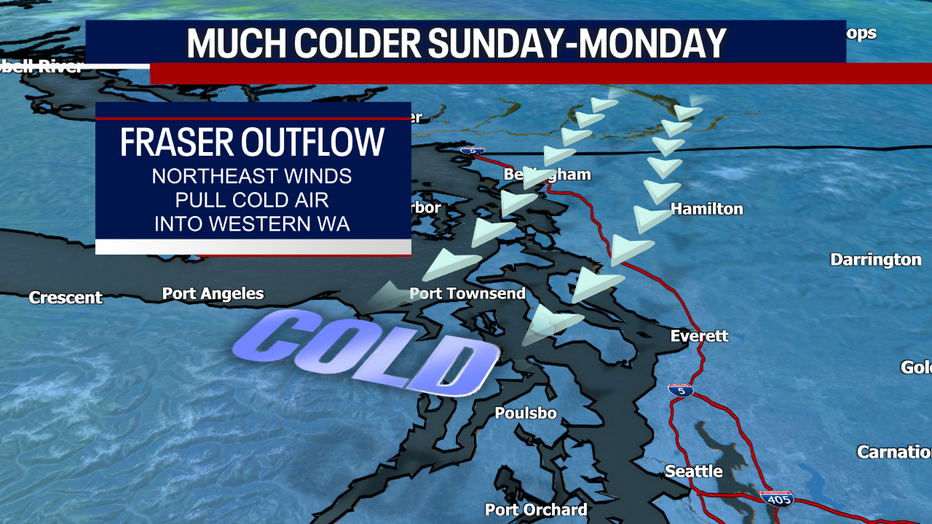 And because of those strong northeasterly winds pushing out of British Columbia a "Wind Advisory" is in effect from 6 p.m. Saturday until 6 a.m. Sunday for the North Sound and Islands.  
We expect sustained winds out of the NE 25-35 mph with gusts up to 50 mph. These winds could cause downed trees with possible power outages.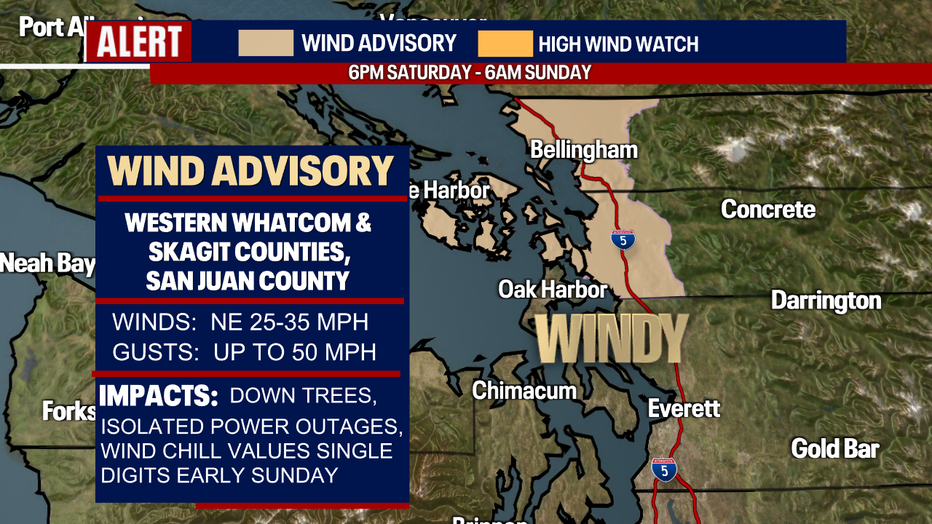 Here's a look at peak gusts Saturday night around 8 p.m. where Western Whatcom County pushes close to 30 mph with Friday Harbor near 40 mph.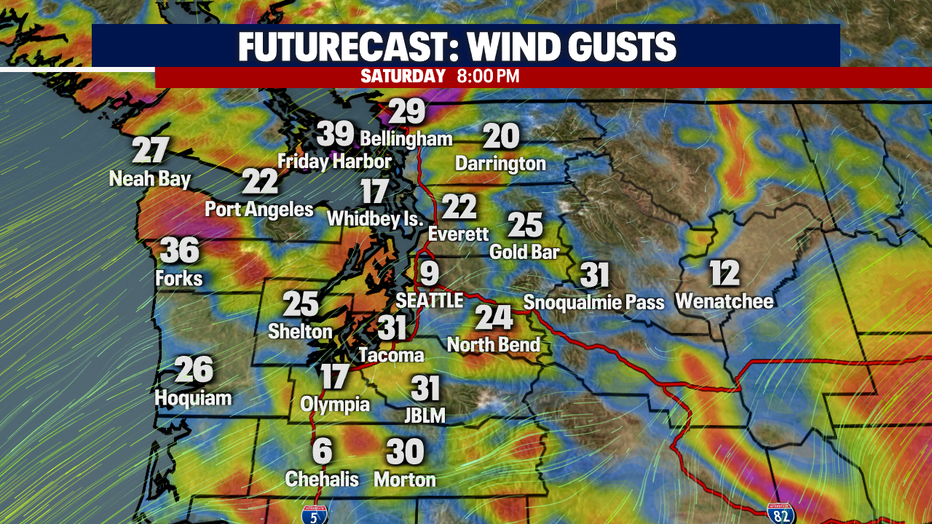 Winds will continue to gust early Sunday morning but shift out of the east under clear skies. Most of the region wakes up cold with temperatures in the upper 20s to low 30s.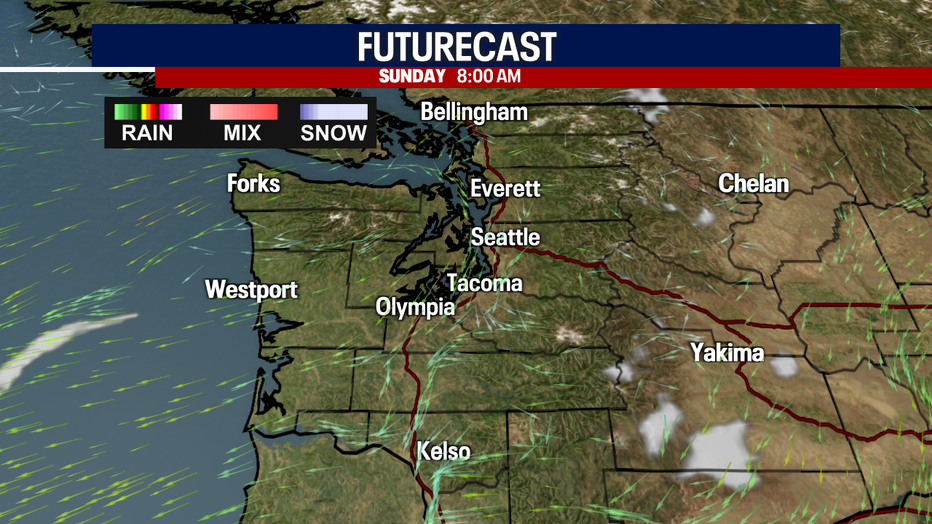 We continue with the cold and sunny theme as we start the work week.  Highs will struggle to reach 40 both Monday and Tuesday.  
We do start to warm up by Wednesday into the mid 40s with a chance of showers returning. With temperatures slightly above freezing early Wednesday morning, some of us might see a few snowflakes before turning over to rain. 
Thursday brings mainly dry conditions with a shot at showers Friday.  Highs on both days land near 47. Enjoy! 
Have a great weekend all!  ~Erin Mayovsky, FOX 13 Forecaster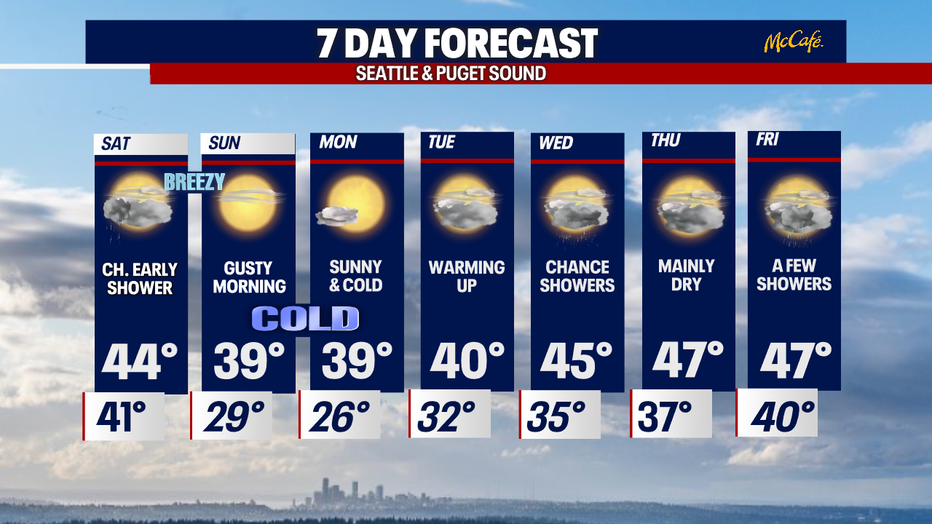 *Coast Forecast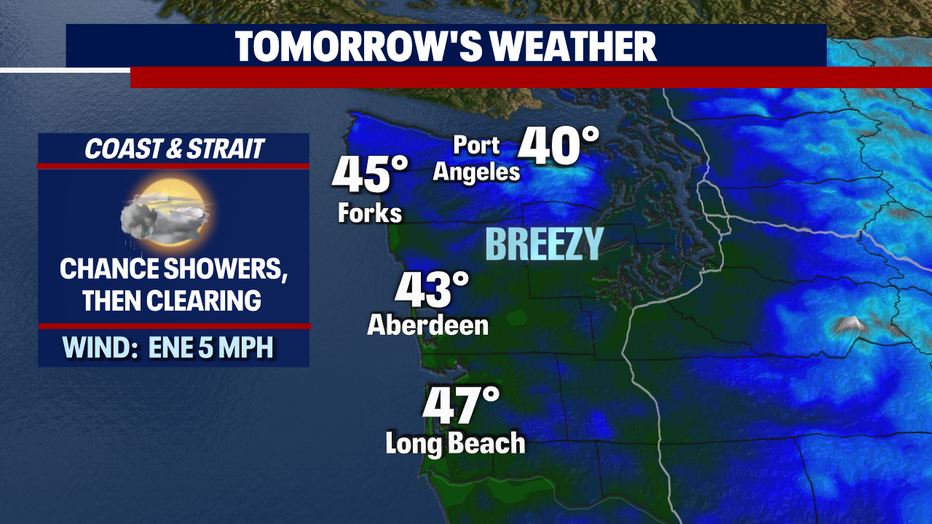 *Mountain Forecast