Seattle weather: Frigid sunshine into Monday, rain by Thursday
SEATTLE - Don't let the beautiful sunshine fool you – it may look like summer, but it feels like winter stepping outside. Highs will only reach the upper 30s for most! We'll be dry into Wednesday. Lowland rain and mountain snow return Thursday.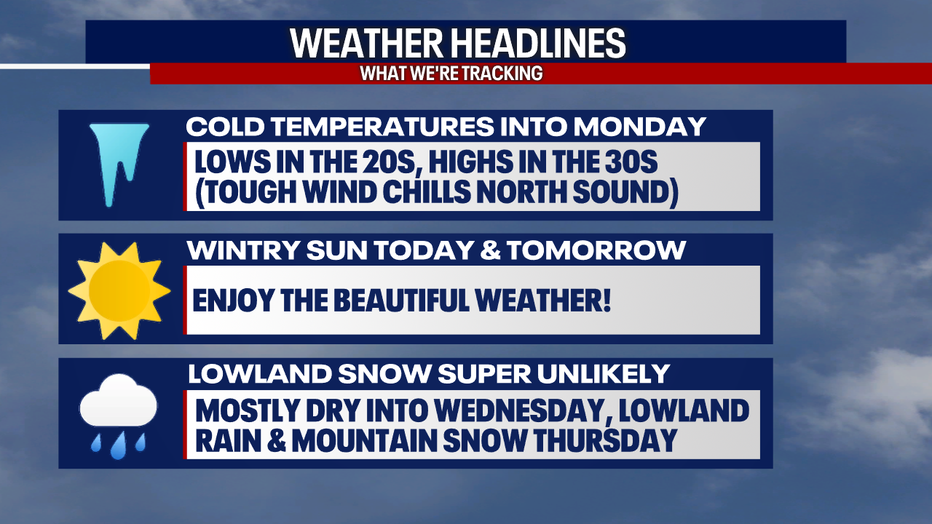 Temperatures today are super below average. Highs will only range in the teens for the mountain passes! You won't have to worry about rain or snow today.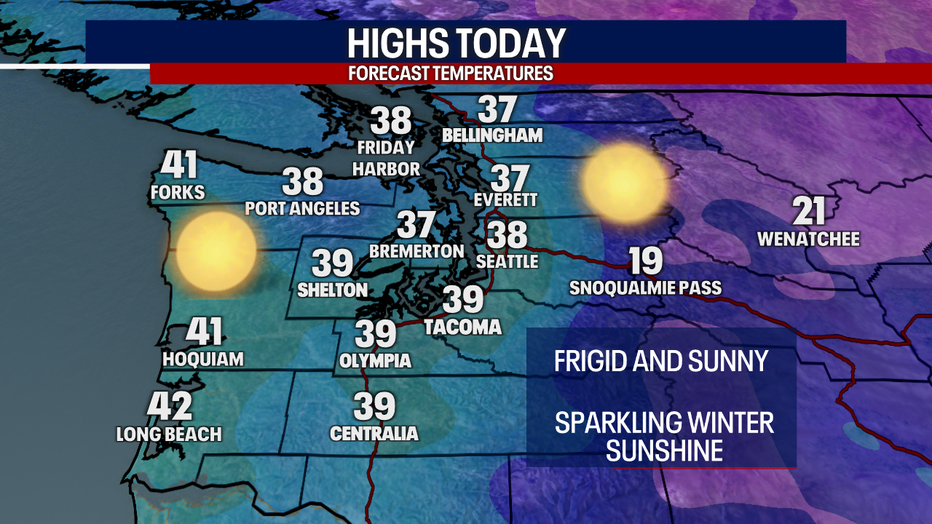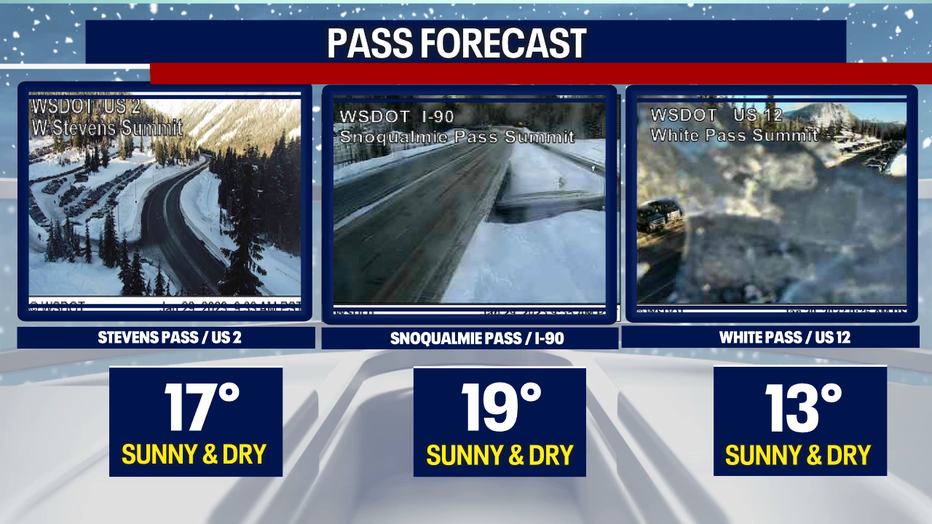 Yesterday, a blast of cold air arrived through the Fraser River Valley to our north. Overnight, winds became quite gusty in the North Sound. While gusts could range up to roughly 20 mph today, winds will gradually ease. We stay frigid into Monday.
Here are resources to warming centers in King County and Pierce County.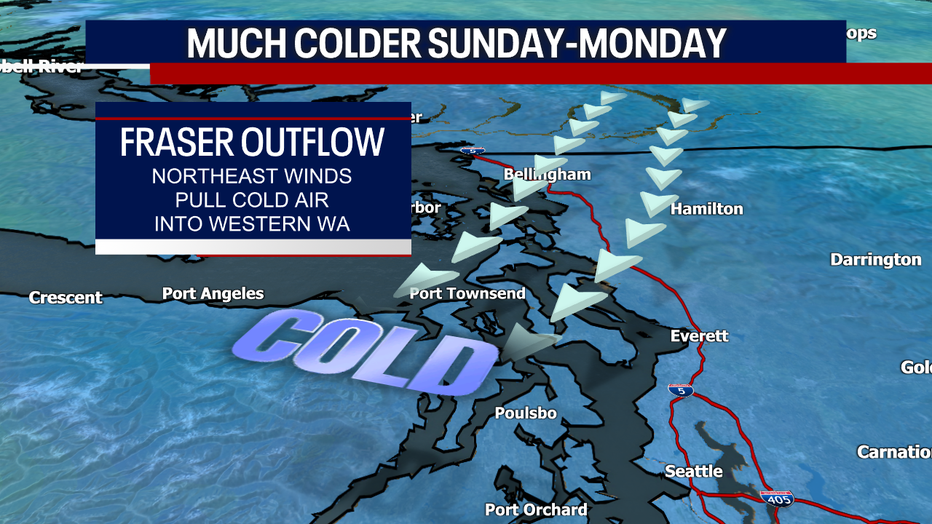 Tuesday and Wednesday will probably wind up dry with mostly cloudy skies. Thursday into Saturday, temperatures warm up as lowland rain and mountain snow return; however, the weather doesn't look super impactful. Thursday and Friday could be breezy for some. 
Stay tuned this week for any updates to this forecast! I hope you stay warm and enjoy our beautiful January sunshine.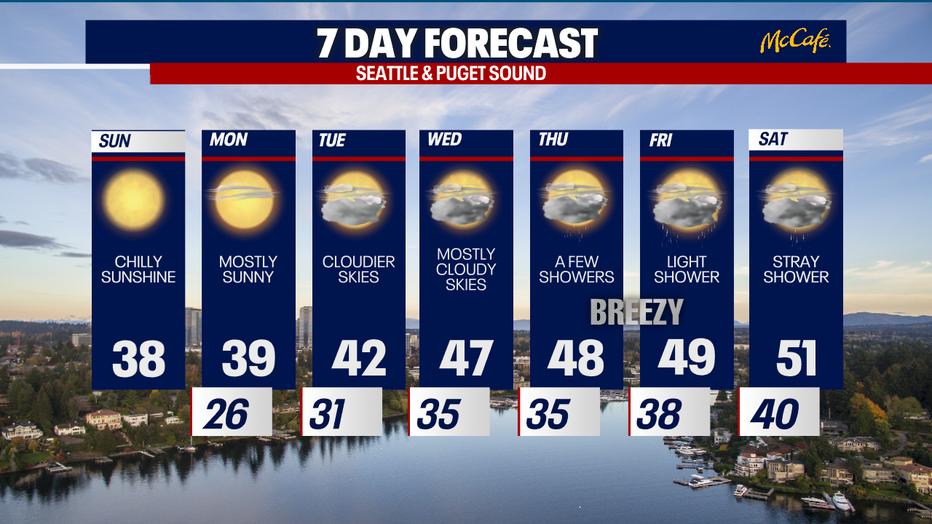 Take care, 
Meteorologist Abby Acone
Follow me on Twitter @abbyacone, Instagram @abbyaconewx, TikTok @abbyaconetv and Facebook (Meteorologist Abby Acone)