Flooding concerns as an atmospheric river hits Washington tonight and Thursday
Seattle - Wednesday stays mainly dry with mostly cloudy skies, but by Wednesday evening an atmospheric river will take aim at Washington State.
Wednesday is starting off pleasant with just a few isolated showers and mostly cloudy skies. Expect it to be mainly dry until around the evening commute.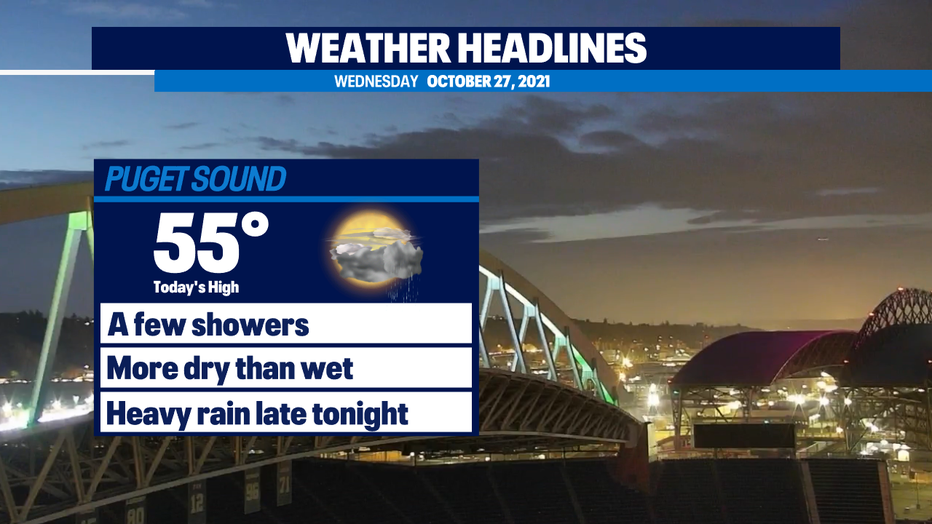 This evening, light showers will transition to heavier rain as a warmer, more saturated airmass pushes into the Puget Sound area. This atmospheric river could dump 1-2+" in the Seattle area and 2-4" in the Cascades. Check out some of the models we look at. During this time period, they are in pretty good agreement on the 1-2" range for Seattle and surrounding areas.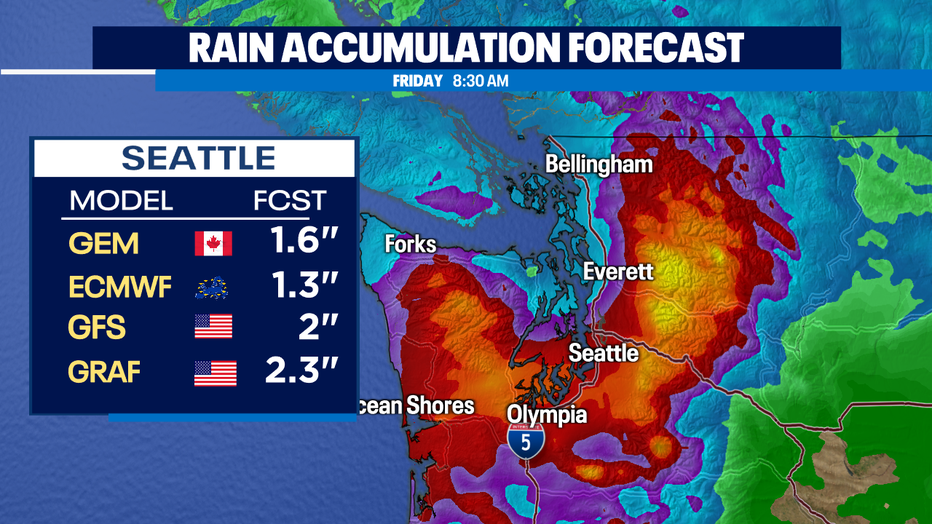 The Olympic Peninsula could see 2-3" of rain through Thursday. Much of the Olympic Peninsula and Puget Sound area is under a Flood Watch for area rivers.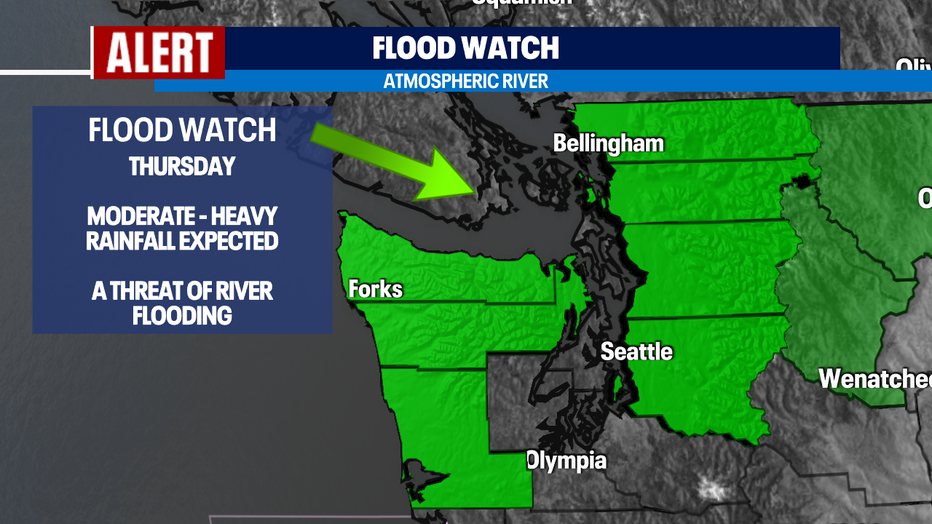 The Skokomish is under a Flood Warning through at least Friday night as heavy rains could push it into moderate flood stage. Do NOT drive through flooded streets. Water can be deeper than you think and it doesn't take much to sweep your car away.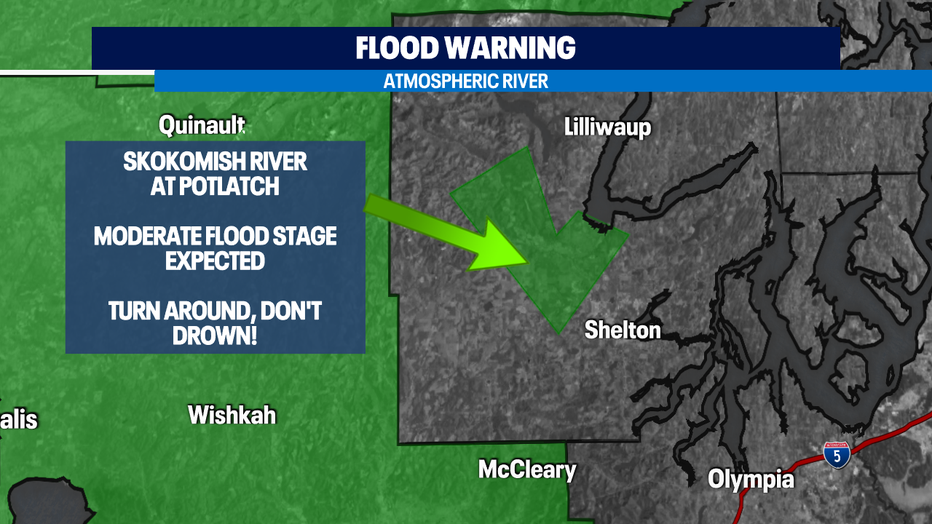 After we get through Thursday's heavy rain, Friday and the weekend will be dry with plenty of sunshine mixed in with the clouds. Halloween looks dry with highs in the 50s and a bit chilly for trick or treating.