Seattle weather: Dry Wednesday as rain returns later in the week
SEATTLE - What a day folks! So nice to see the sun shining through and giving us some nice winter warmth! Sea-Tac Airport hit 56 degrees today.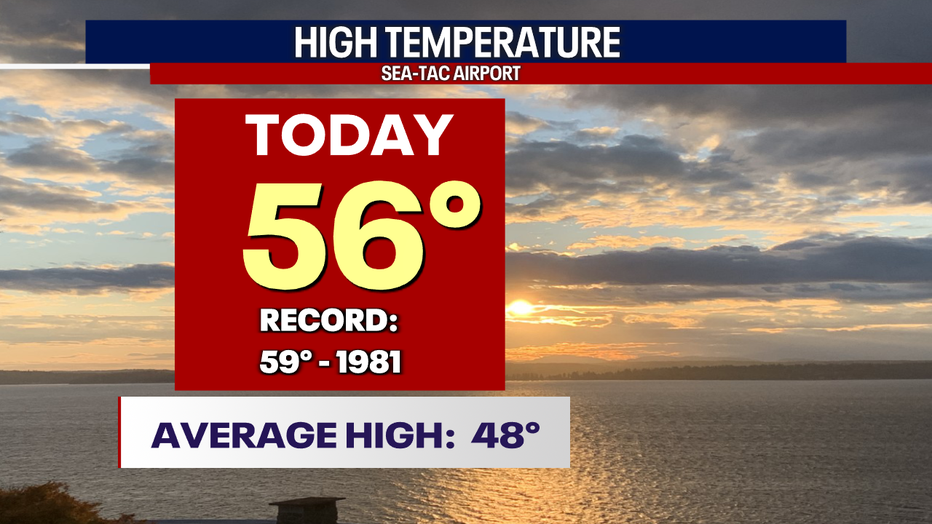 Let's jump right into our weather headlines as we push into the rest of the week. Get ready for heavy rain to hit the region as another atmospheric river slams the Northwest.
The good news, Wednesday is dry most of the day with clouds increasing and rain pushing inland late into the overnight hours. 
Thursday is expected to be wet and gusty with more rain on tap for Friday!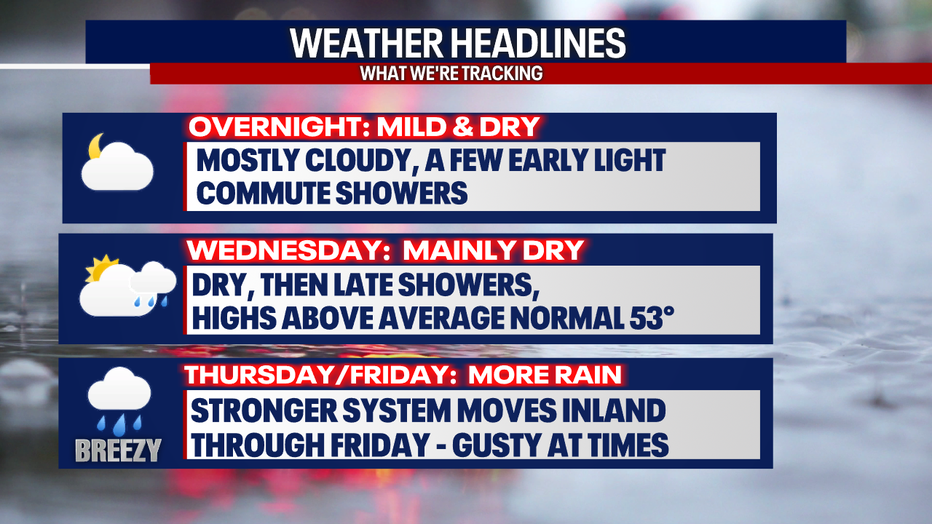 Enjoy the calmer conditions over the next 24 hours ahead of the plume of moisture. Overnight, temperatures will cool slightly above average in the upper 30s to near 40.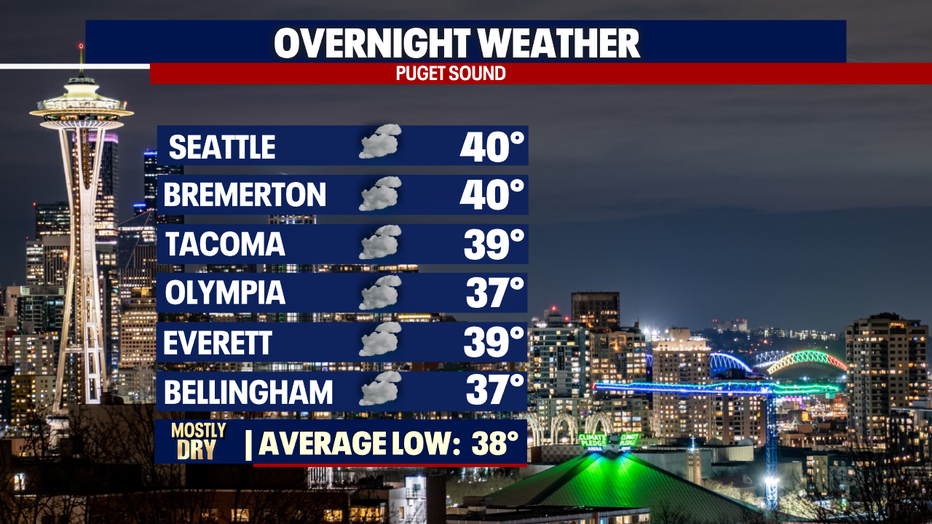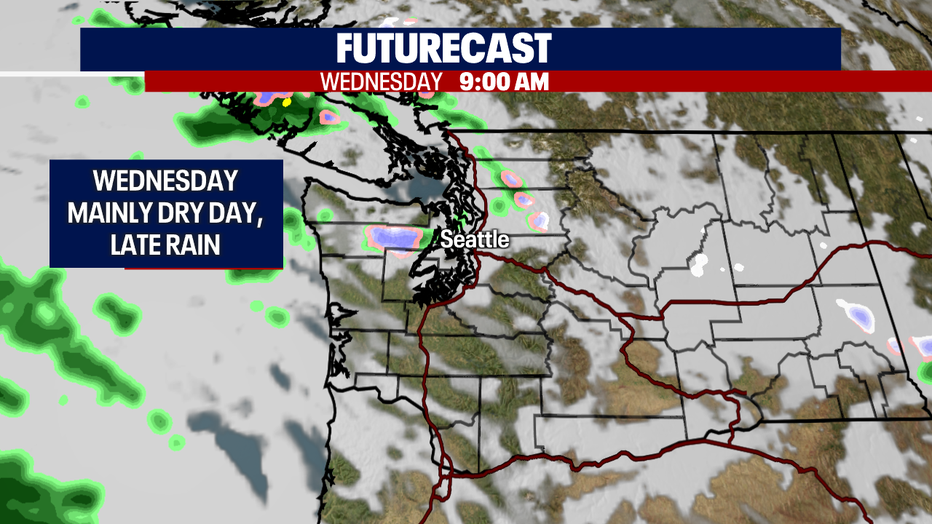 Highs Wednesday will run warmer again, landing in the upper 40s to low 50s. We're forecasting 53 for the metro area with breezy winds at times.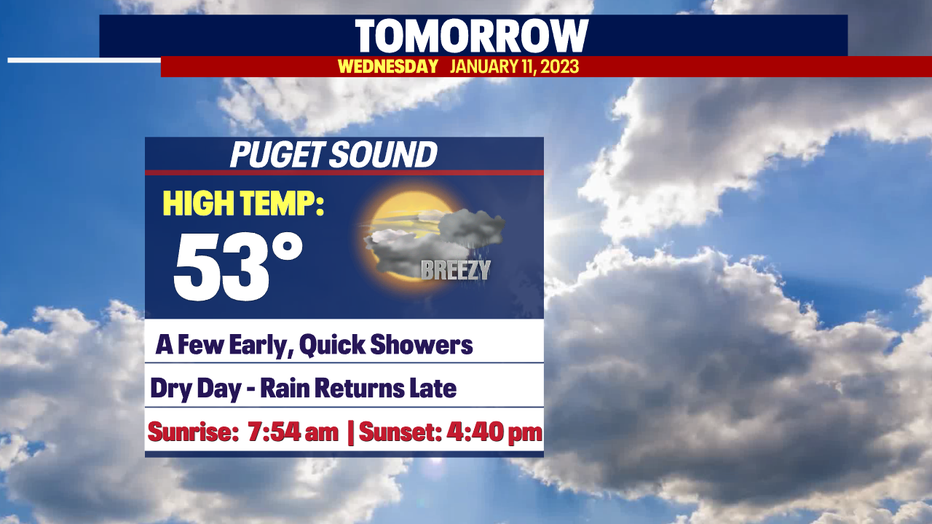 By 11:30 p.m. Wednesday, most of Western WA will see rain spreading over the area. Snow will fall across the mountains with a snow level near 3,000 feet.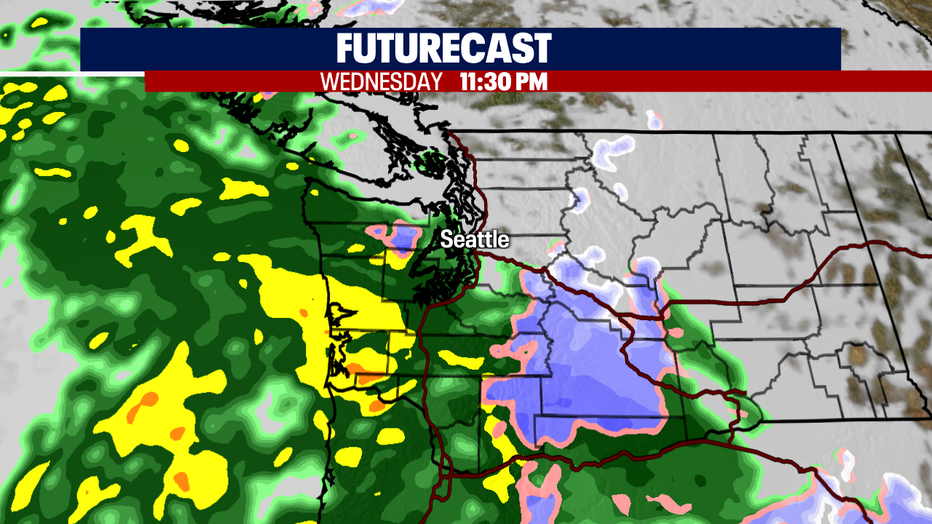 Rain keeps coming as we roll into Thursday. Highs will remain warm too with breezy to gusty winds at times.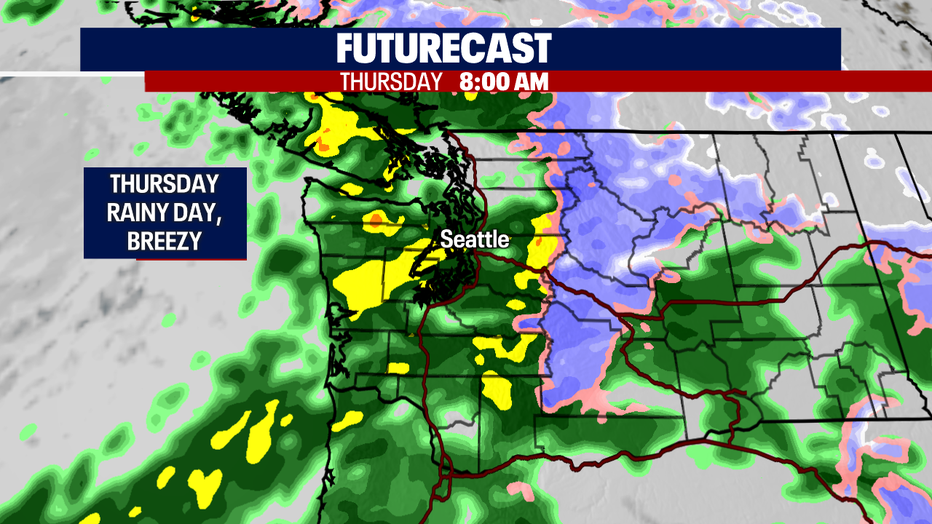 With so much rain on the way, we are keeping an eye on the "Hydrologic Outlook" for Puget Sound.
We expect river waters to rise through the end of the week, potentially creating more flood alerts as snow levels rise to near 6,500 feet elevation.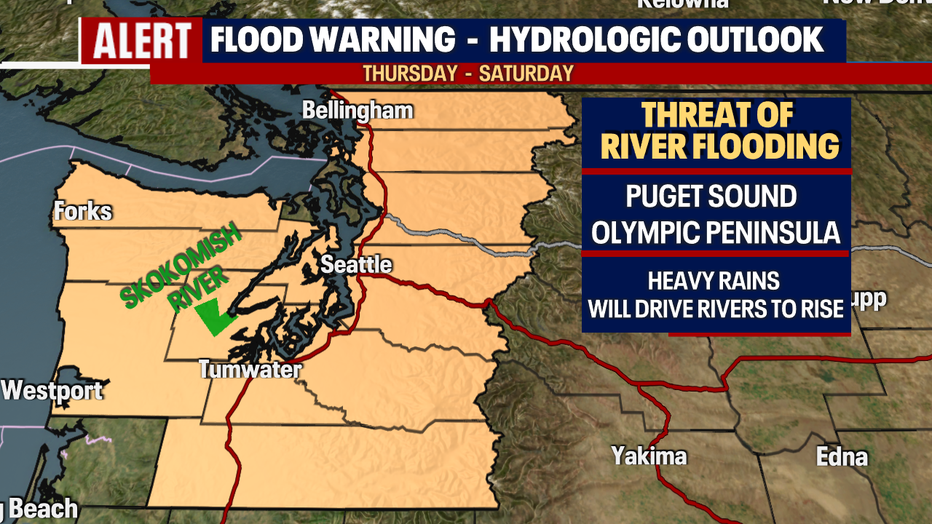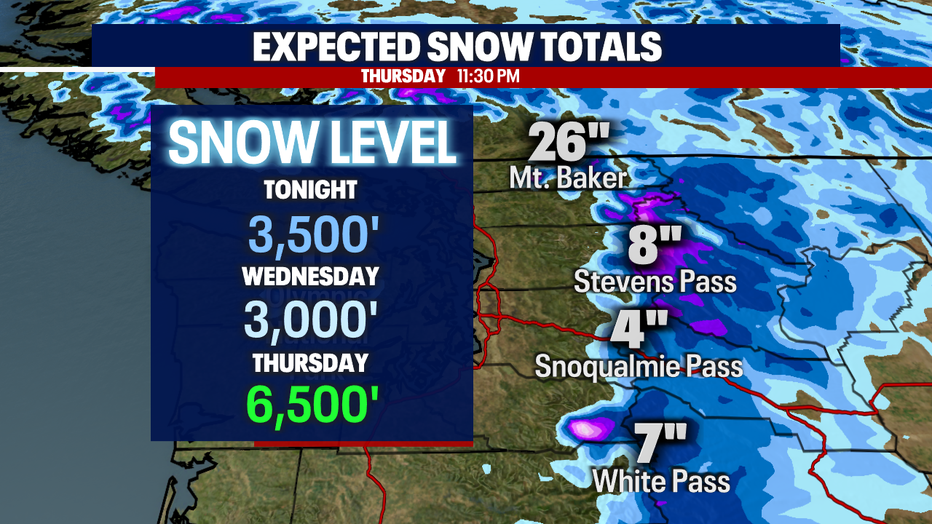 Friday looks very similar to Thursday with widespread rain. Temperatures continue to stay above normal for this time of year in the low to mid 50s.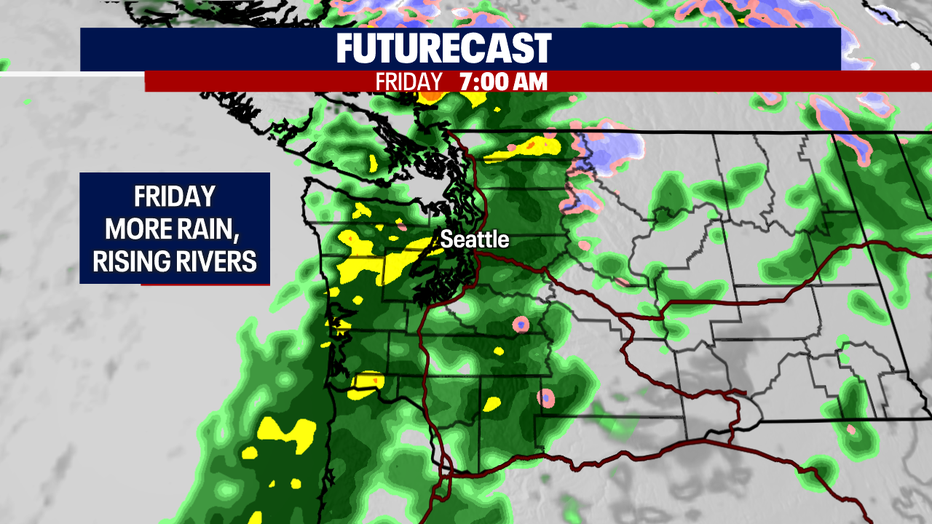 The Seahawks will not escape rain as they travel to the Bay Area for the huge wildcard matchup with the San Francisco 49ers. California will see another round of rain, heavy at times through the weekend.  
Kick-off conditions from Levi's Stadium in Santa Clara look very sloppy! Perfect Seattle-like weather for the Hawks to grab a huge win against their rivals! And remember, the Hawks are on FOX!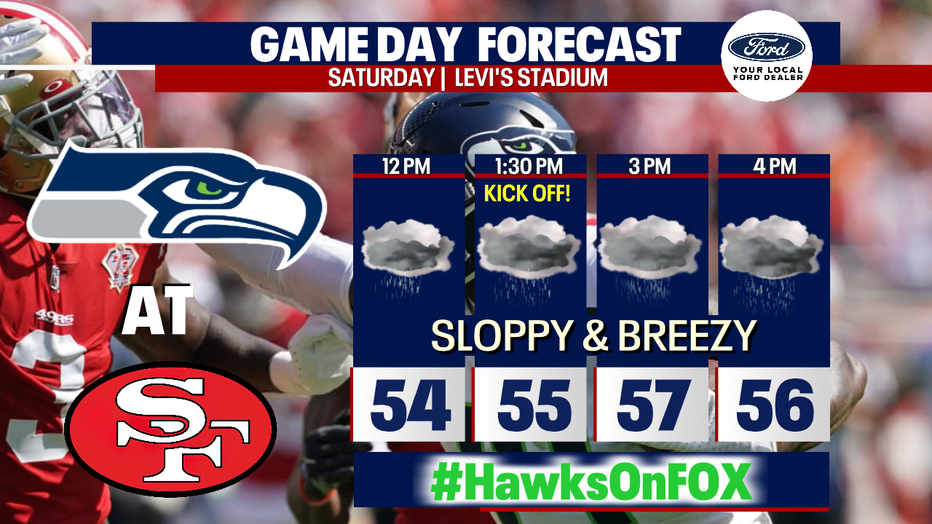 Back here at home, we'll start to quiet down some as we cruise into the weekend. Rain will turn to lighter showers with some drier periods in between. Highs cool into the upper 40s. Enjoy! 
Have a great night all! ~Erin Mayovsky, FOX 13 Forecaster