What a way to start the last month of 2020!
SEATTLE - What a way to start the month of December off!  Gorgeous conditions across the region will continue through the rest of this week.  We'll be dry with plenty of late fall sunshine, but with clear skies our morning lows will drop into the chilly zone! It's time to bundle up!   
Just look at today!  If you like this picture we'll repeat tomorrow too!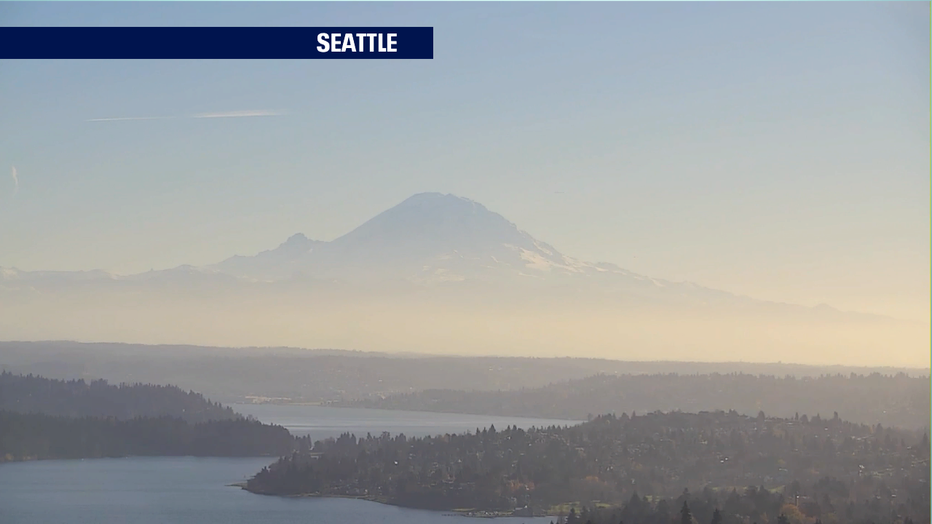 The problem enjoying the sunny weather is our incredibly short days this time of year.  The sunset is now at 4:20pm. 
High pressure stays with us for the next few days - with our coldest and wettest weather staying over the Pacific Ocean for the next week and a half.  So soak up this beautiful sunshine!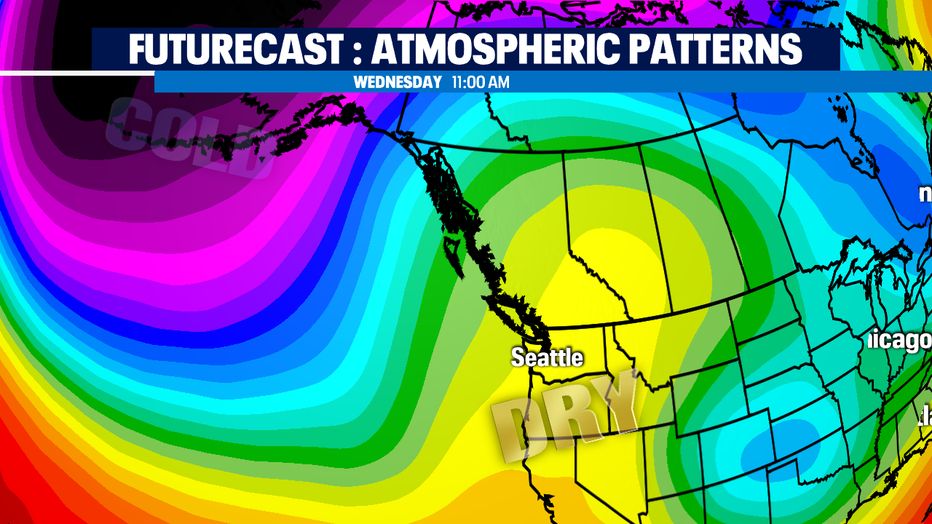 The cold overnights will mean some foggy and frosty mornings but we get a nice break from any December rain. December is usually our third wettest month of the year after November and January with about five and a third inches of rain each year. Last year we saw more than seven inches of rain. 
Wednesday promises to be spectacular all around.  Highs land near 50 with calm winds.  Overnights drop to the low to mid 30s. A picture perfect day for sure!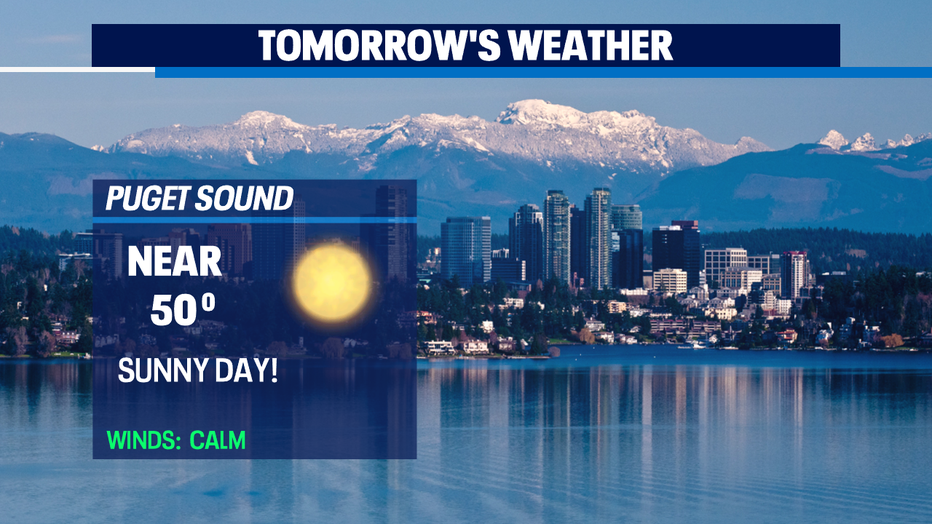 We're tracking a little push for Thursday that may bring a few sprinkles to the coast, but those showers will have a tough time extending any into Puget Sound.  Our theme is mainly dry to close out the week.  Highs hang in the upper 40s.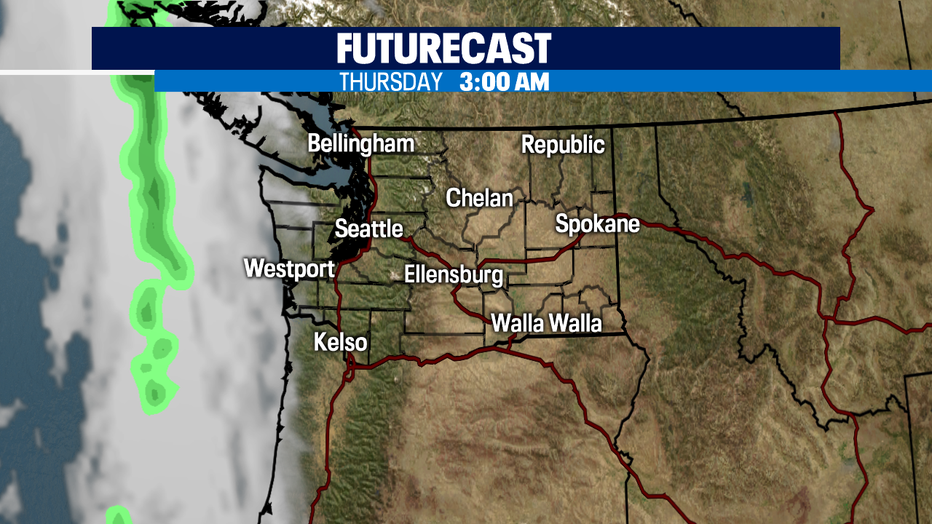 Saturday looks dry too, but into the overnight hours we'll see some showers move inland as we sleep. Those showers should wrap up by morning, but don't be surprised if a few linger. Highs near 50. 
Clouds will increase Sunday night into Monday, with another shot at showers Monday late afternoon into Tuesday.  Enjoy!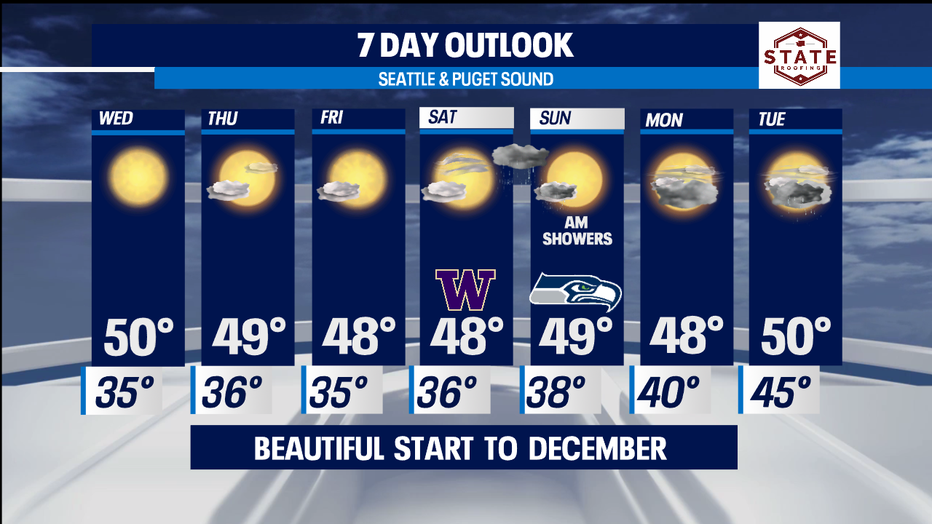 Have a great night!  ~Erin 
______________________________________________
Erin Mayovsky, Q13 Forecaster
Twitter:  @ErinMayovsky
FaceBook:  /ErinMayovsky
Instagram:  @ErinMayovsky
______________________________________________