Dry for Seattle, soggy for Seahawks in Santa Clara
While Seattle will enjoy mostly dry weather today, the Seahawks are facing rain, wind and maybe lightning in Santa Clara today.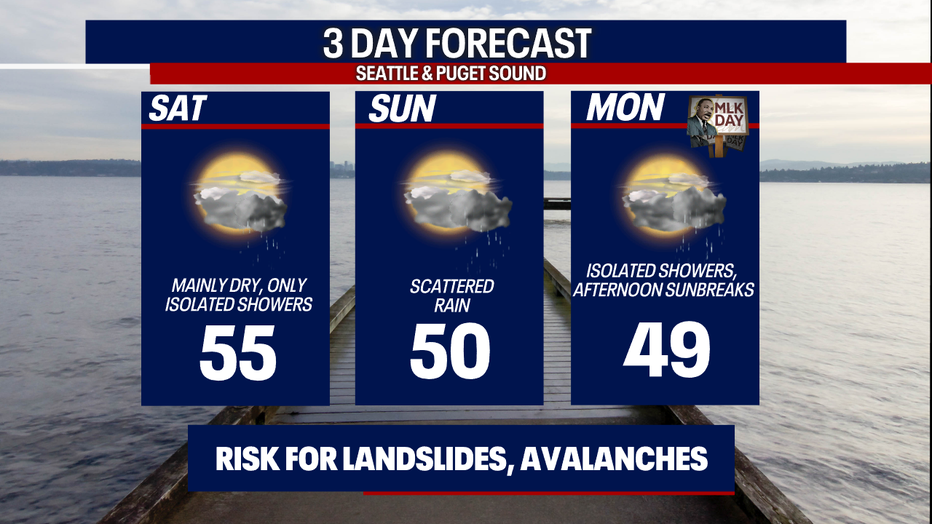 For us locally, highs will soar above average into the low to mid 50s. You can plan on mostly cloudy skies and a few sunbreaks. Rain is most likely near the Oregon state line and along the coast.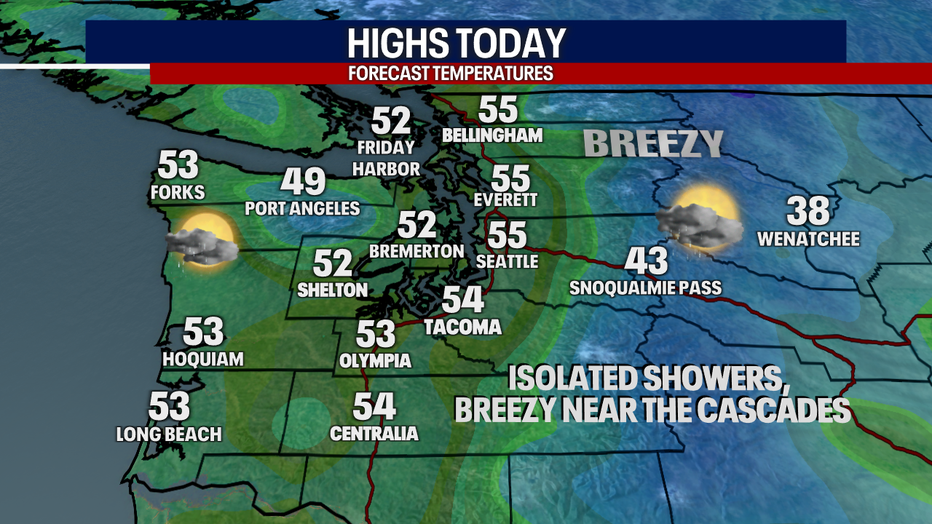 Today could be slightly breezy for communities nestled against the Cascades (e.g. North Bend and Enumclaw). This morning, there's also a risk for minor coastal flooding. An advisory is in effect until noon. More minor coastal flooding is possible for the week ahead. Stay tuned!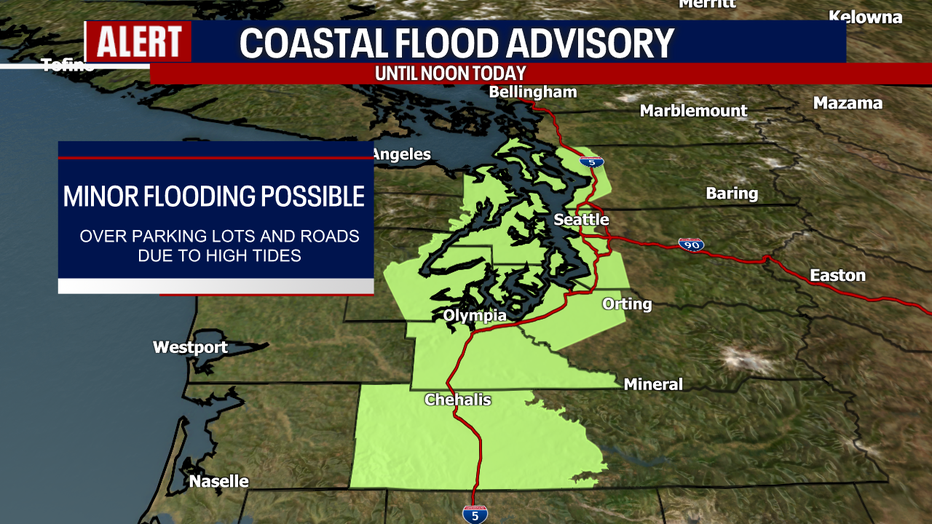 The National Weather Service is continuing a Flood Warning for the Skokomish River in Mason County until further notice. Moderate flooding is happening and in the forecast.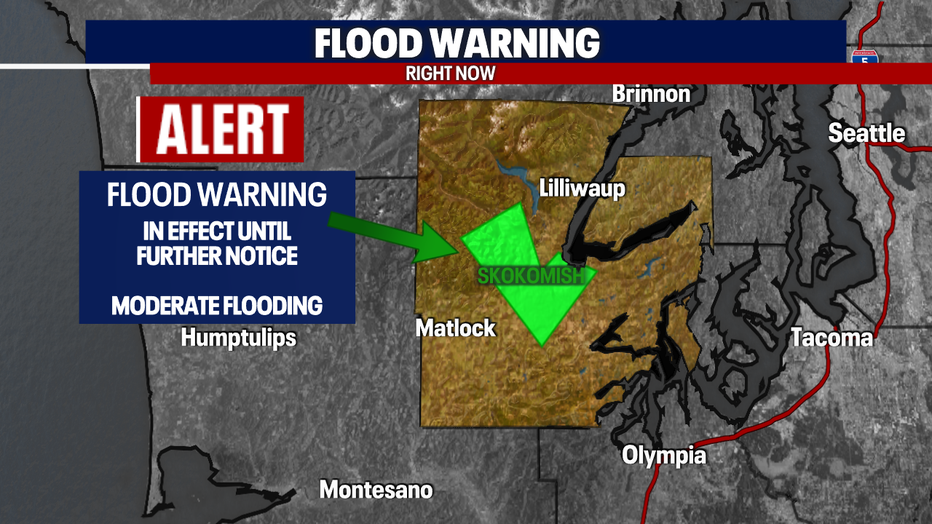 There is a better chance for scattered rain tomorrow. 

For Dr. Martin Luther King Jr. Day Monday, the afternoon could feature some glimpses of blue sky. Only stray showers could pop up. 

Here's a look at Futurecast: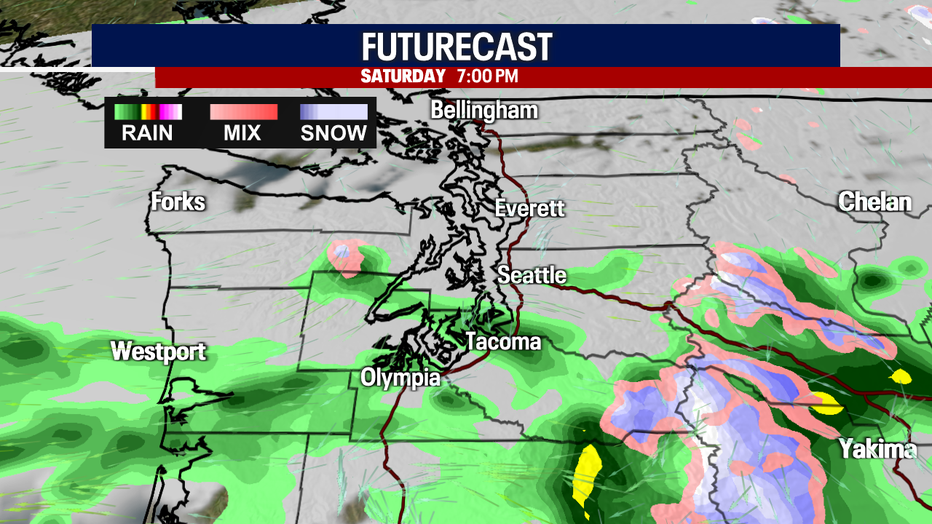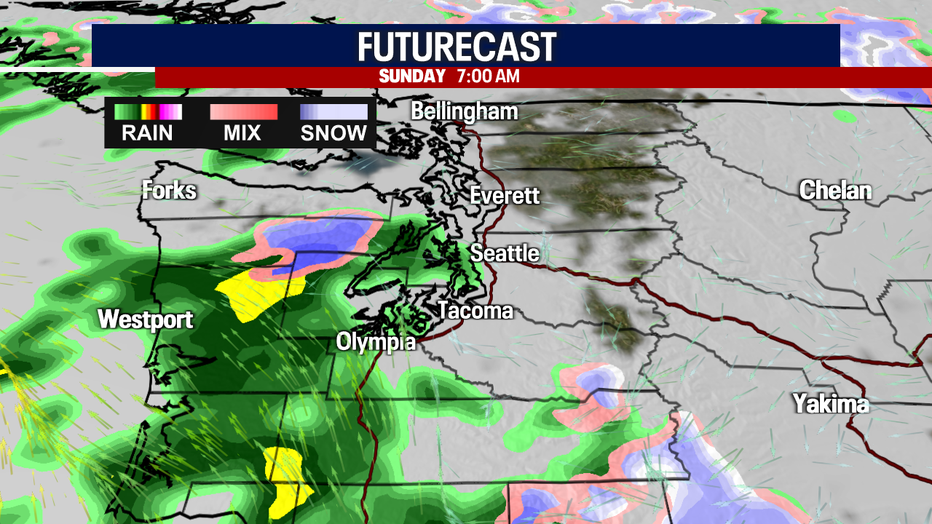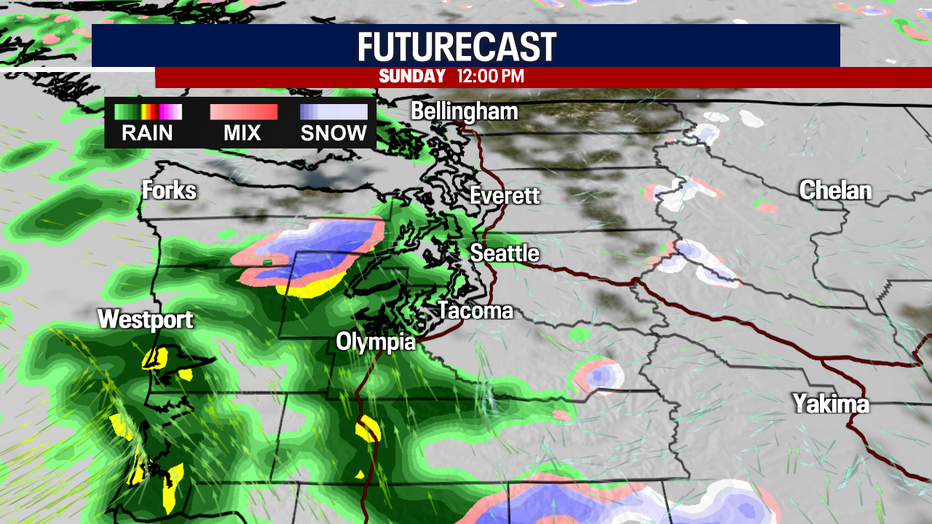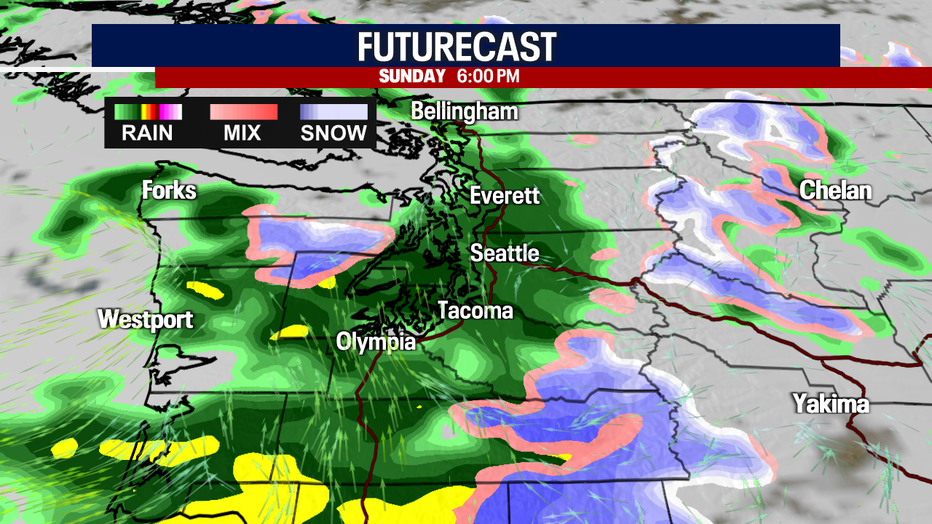 Unfortunately, the risk for landslides remains elevated today. The threat for avalanches in the backcountry is also "considerable" (level three of five) today and tomorrow. For more details, head here.

Tuesday night to Wednesday may be gusty and wet with lowland rain and mountain snow. The weather should dry out Thursday afternoon to Friday. Next Friday truly looks beautiful with partly sunny skies!

For the Seahawks today in Santa Clara, there will be light rain to start, but the second half could be wetter. While winds this afternoon in the Bay Area won't be as strong as this morning, gusts to 20-30 mph could still create issues for players. There's also a small chance for lightning with downpours in the area. Go Hawks!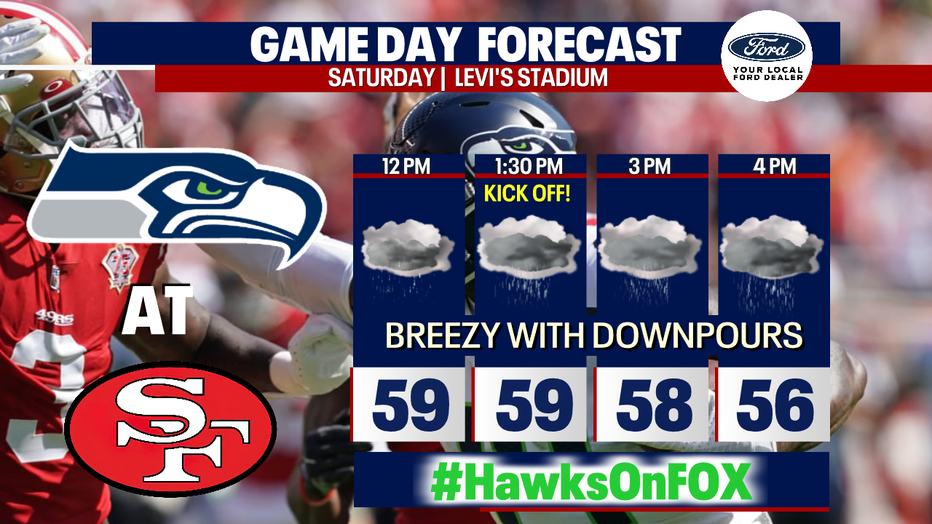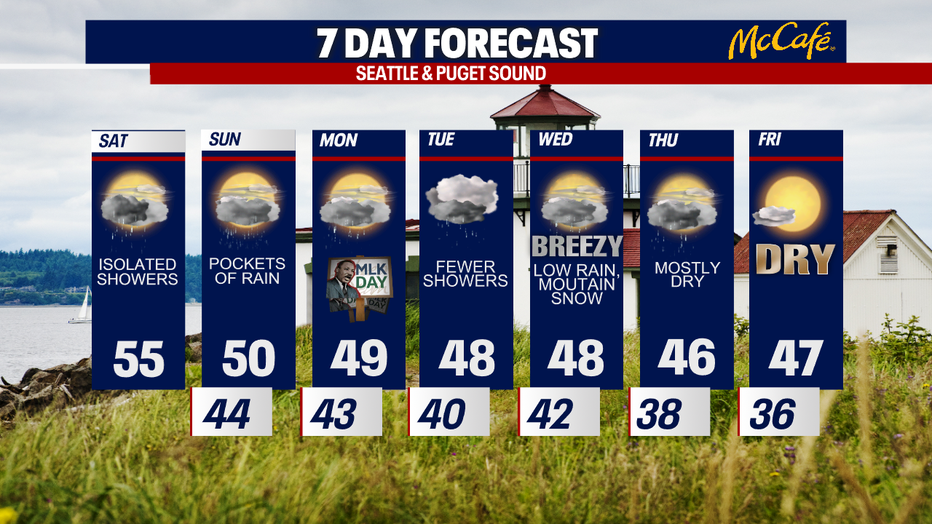 Take care and have a great weekend, 

Meteorologist Abby Acone
Follow me on Twitter @abbyacone, Instagram @abbyaconewx, TikTok @abbyaconetv and Facebook (Meteorologist Abby Acone)