Dropping temps, pops of lowland snow ahead
We're tracking plunging temperatures the next few days! There's even a slight chance for a few lowland flurries at times, but we're not expecting any impacts or accumulations right now.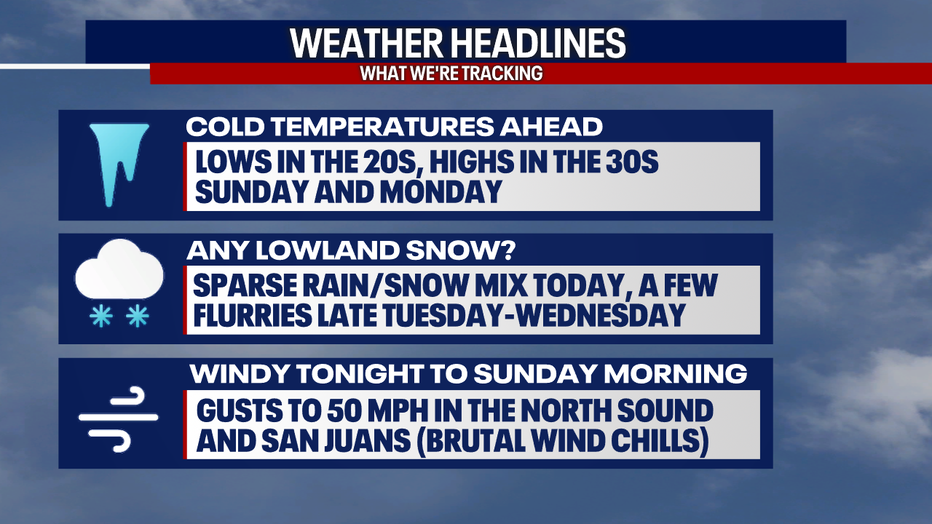 For today, you can plan on highs in the mid 40s with increasing sunshine this afternoon. A light, isolated rain/snow mix could develop in the lower elevations, but I think most backyards stay dry.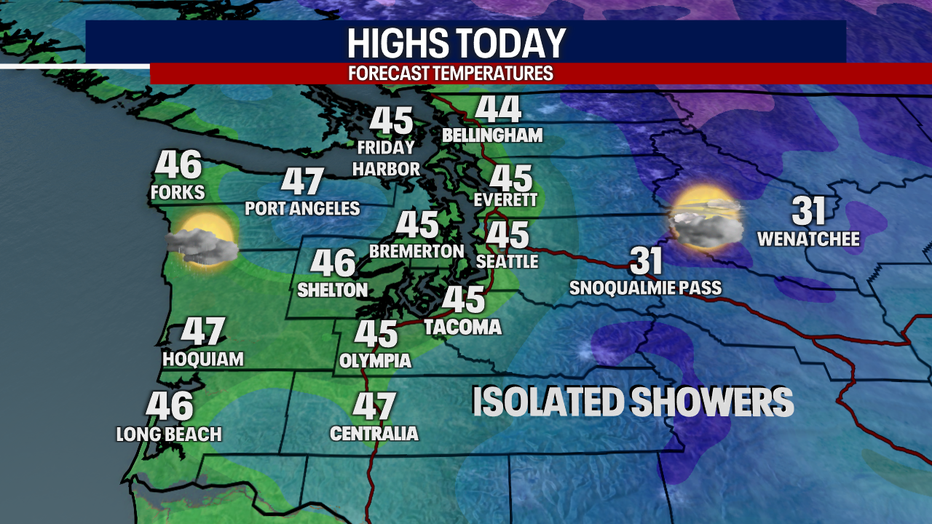 Here's a look at Futurecast below. Any showers today would wrap up after dark. Over the passes, light snow could fall, but only trace amounts of snow would stick.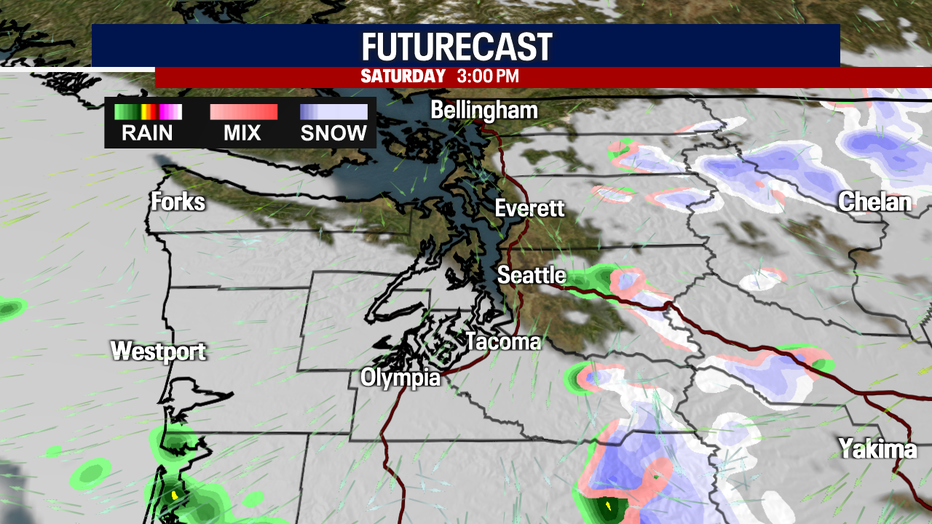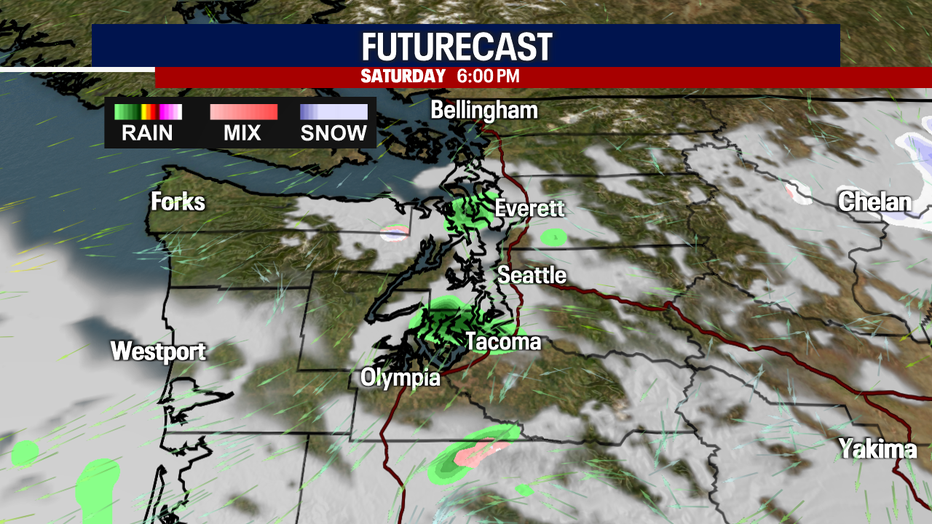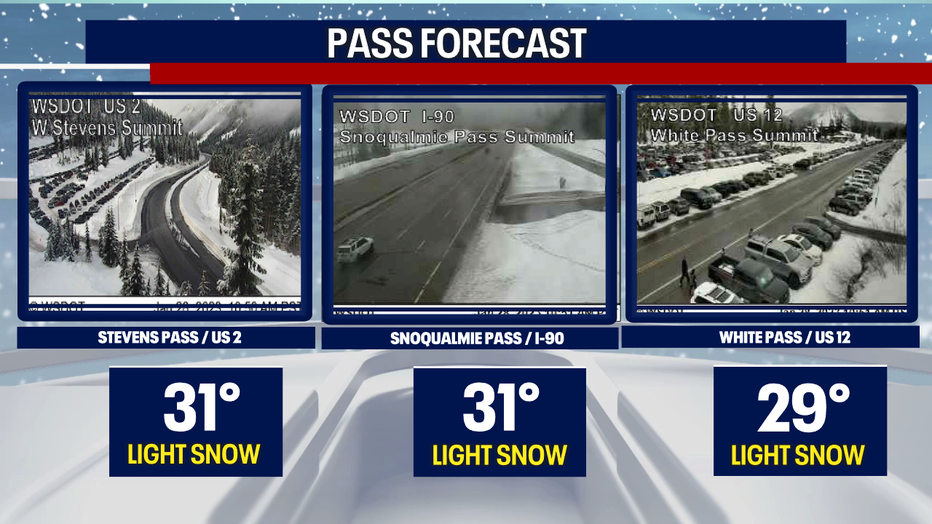 Our frigid air is arriving through the Fraser River Valley to our north. Unfortunately, winds could be strong in the North Sound and the San Juan Islands tonight to early Sunday. Wind chills early Sunday could be in the single digits! A Wind Advisory runs in these areas from six tonight to six tomorrow morning.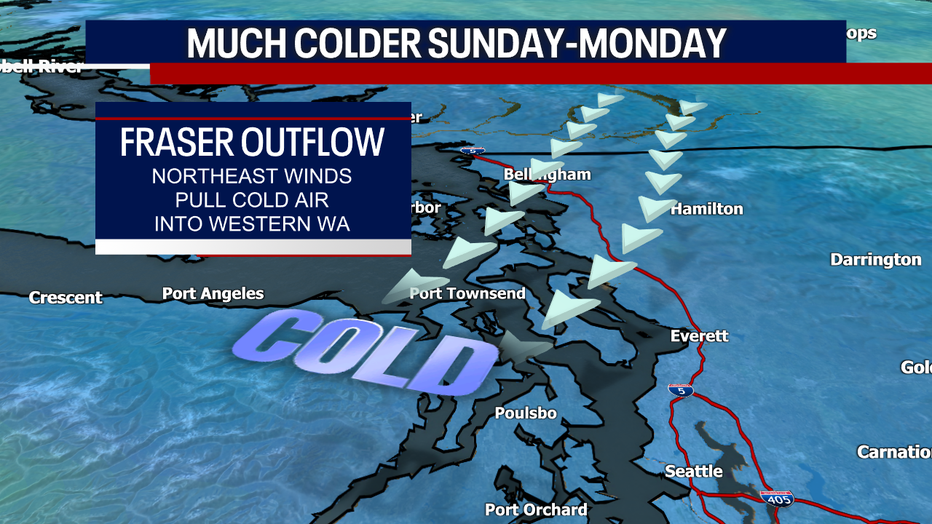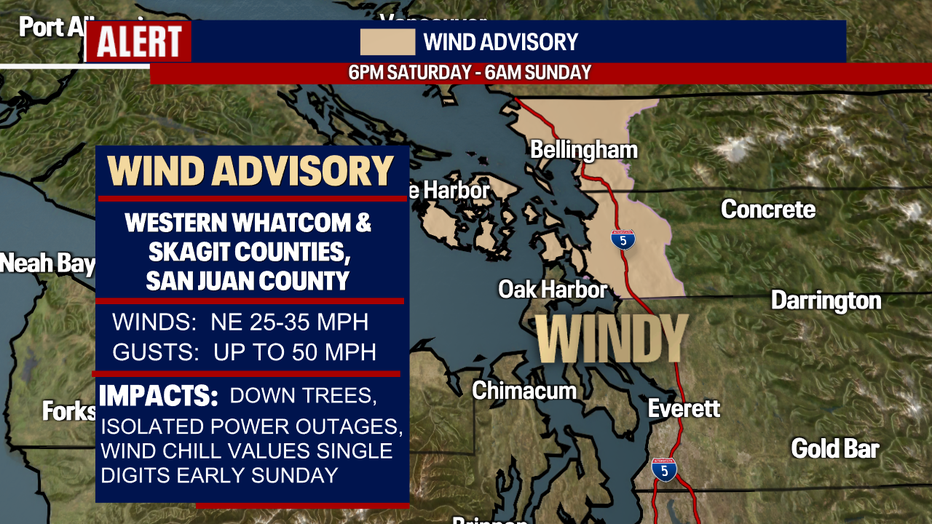 Sunday and Monday will be especially cold with lows in the 20s and highs in the 30s. However, both days will offer plentiful sunshine and dry weather. Take good care and enjoy the blue skies. 

Late Tuesday to early Wednesday, there's a very small chance for a few lowland flurries, but accumulations look highly unlikely. In fact, the chance for any precipitation at all is rather low.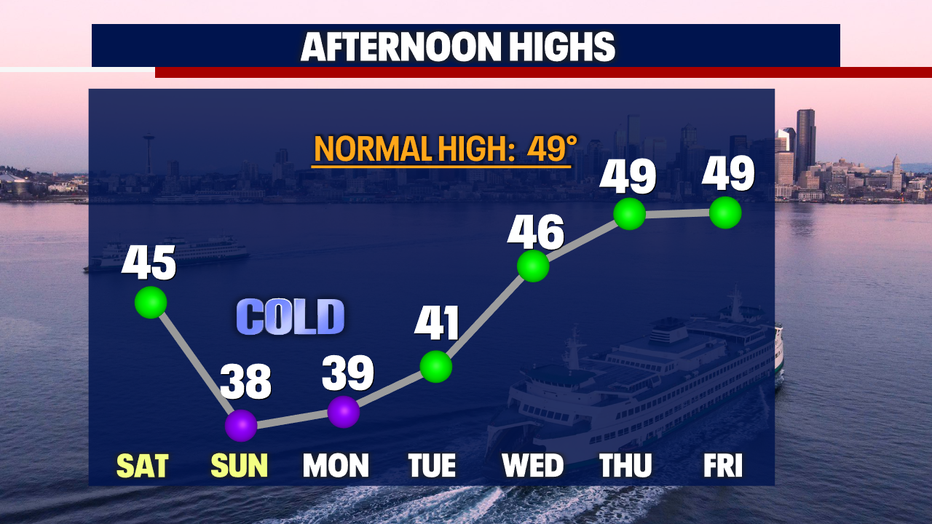 Highs Thursday and Friday nudge closer to 50 degrees. Thursday will be lovely with a mixture of sunshine and clouds and only a slight chance for showers. Showers become a little more numerous on Friday.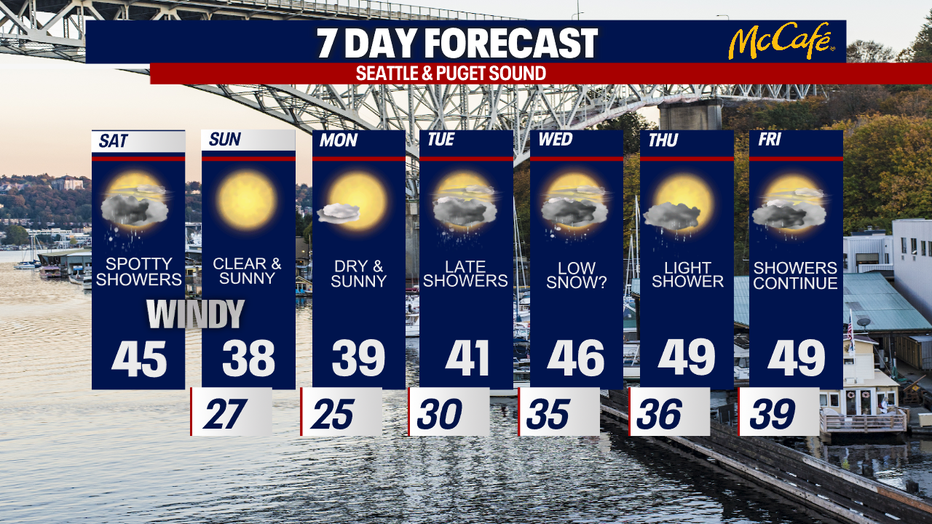 Hope you catch FOX 13 this weekend!

Have a wonderful day, 

Meteorologist Abby Acone
Follow me on Twitter @abbyacone, Instagram @abbyaconewx, TikTok @abbyaconetv and Facebook (Meteorologist Abby Acone)