Cooler and dry through the end of the week before showers return this weekend.
Seattle - Happy Tuesday all!  
We saw mild conditions today.   Highs were slightly cooler than the average 53 for this time of year.  Seattle hit 48 this afternoon just before 4pm.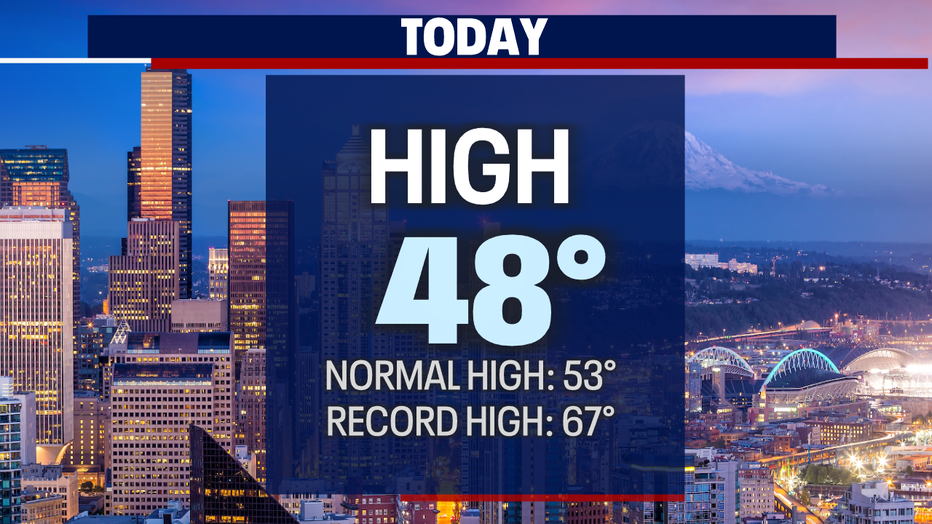 Look for a little more daylight as the sunset at 6:05pm Tuesday!  And don't forget we "Spring Forward" an hour early Sunday morning for "Daylight Saving" time.  This will push our sunset to after 7pm Sunday evening!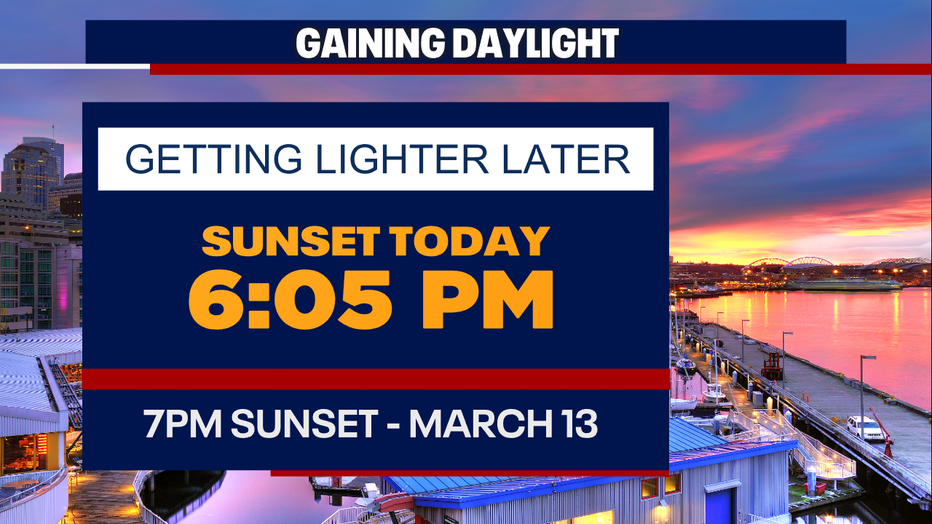 Cold air will start to settle into the region tonight and hang with us through the middle of the week before we gradually warm again.   Lows will dip into the mid to upper 20s.
Another system will hit the region this weekend delivering rain late Friday into Saturday with showers lingering through early Sunday.  Winds will kick up too, sustained South to Southwest 12-14 mph.  We don't expect power outages with this event.   Highs hang in the upper 40s to low 50s.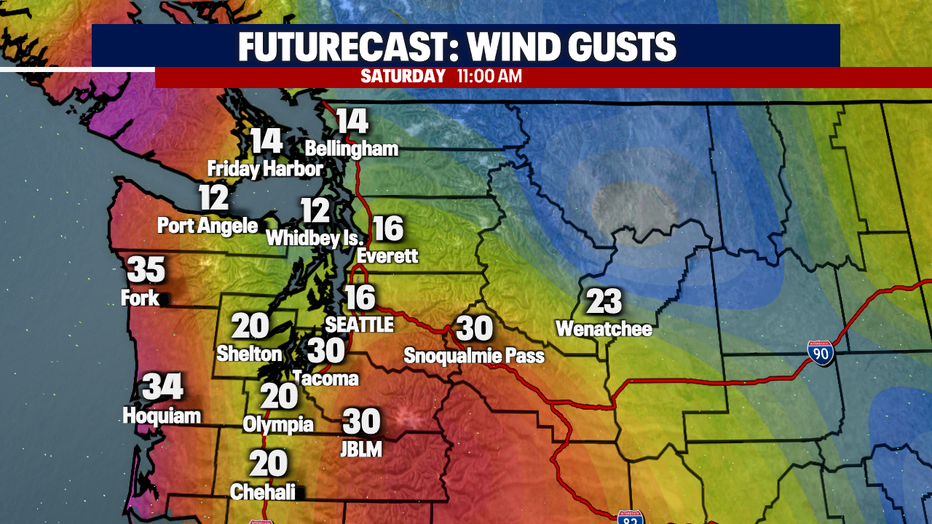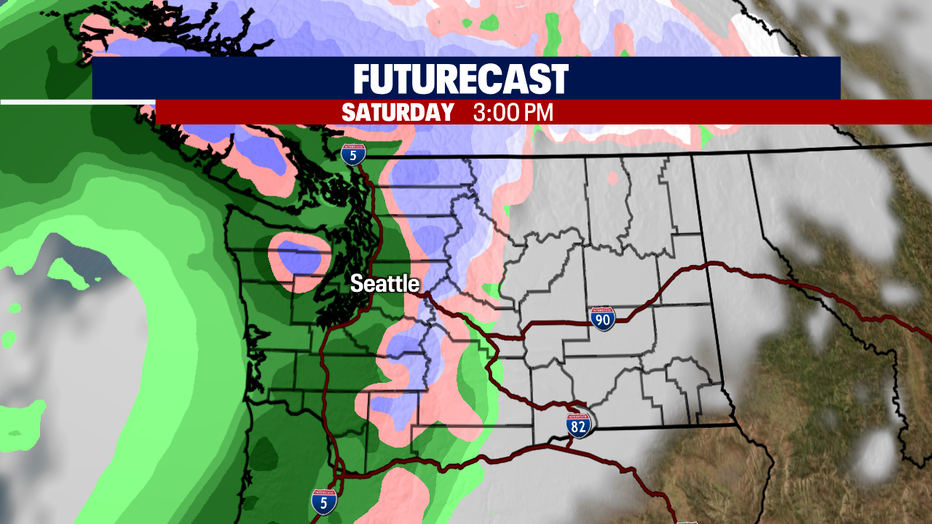 Late Sunday night the next rainmaker (Potential Atmospheric River) hits Western WA dropping a good amount of rain in the bucket and more gusty winds.  This system will bring more heavy mountain rain/snow causing rivers to rise yet again bringing them into minor-moderate flood levels.  Stay tuned!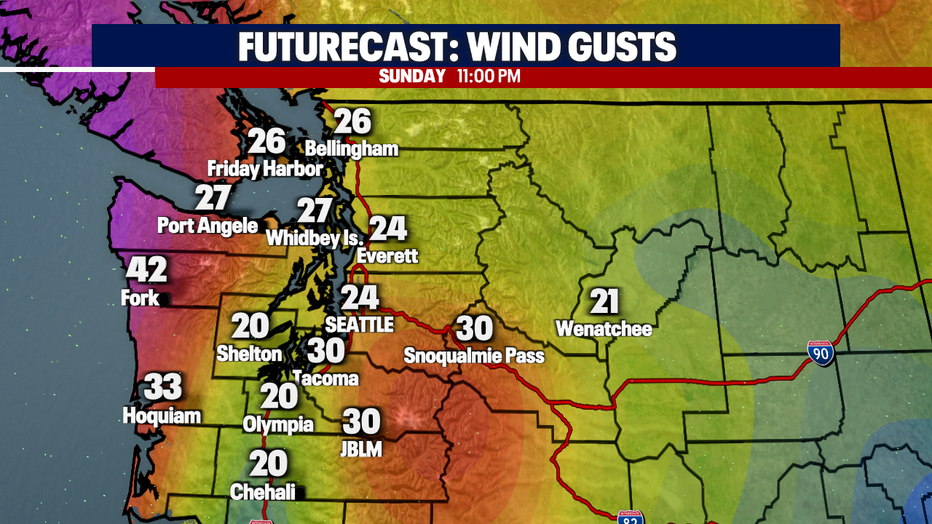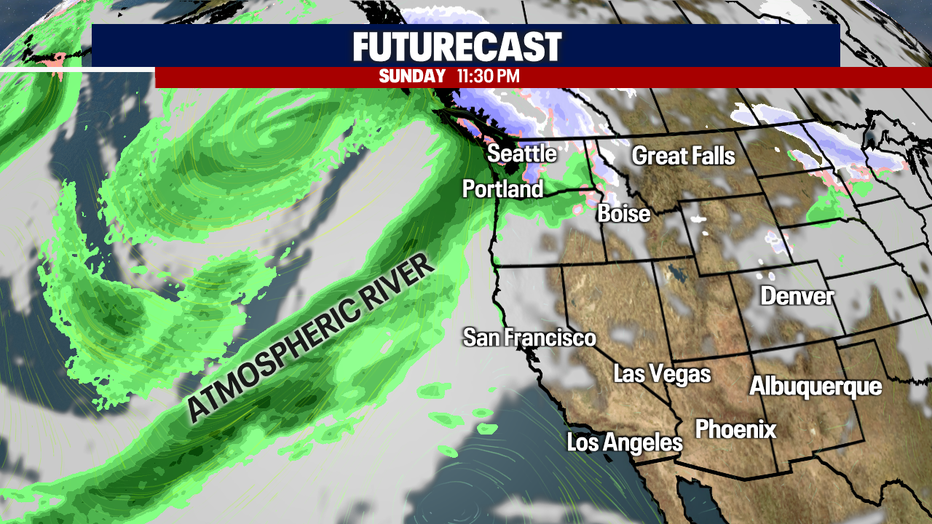 And the sloppy conditions continue into the start to the work week… widespread rain and breezy.  Highs in the low 50s.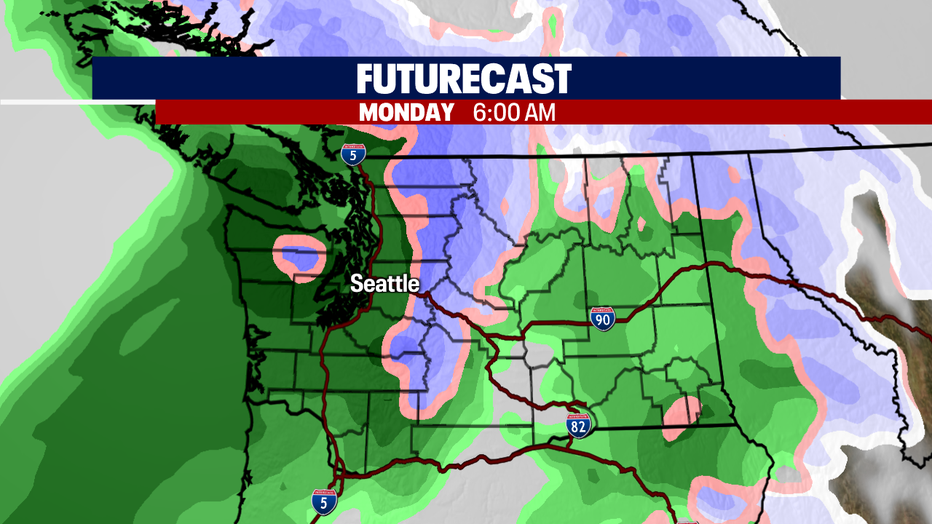 Have a great day!  ~Erin Mayovsky, FOX 13 Forecaster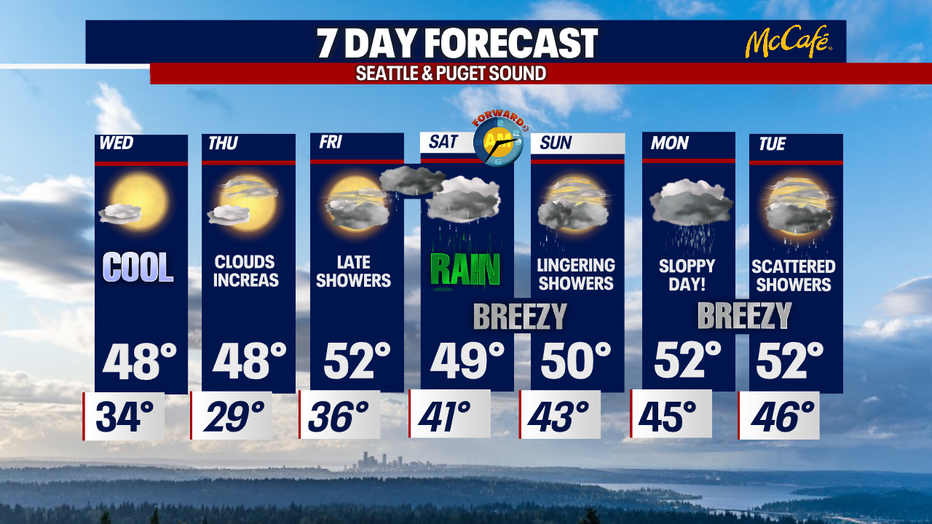 *Beach Forecast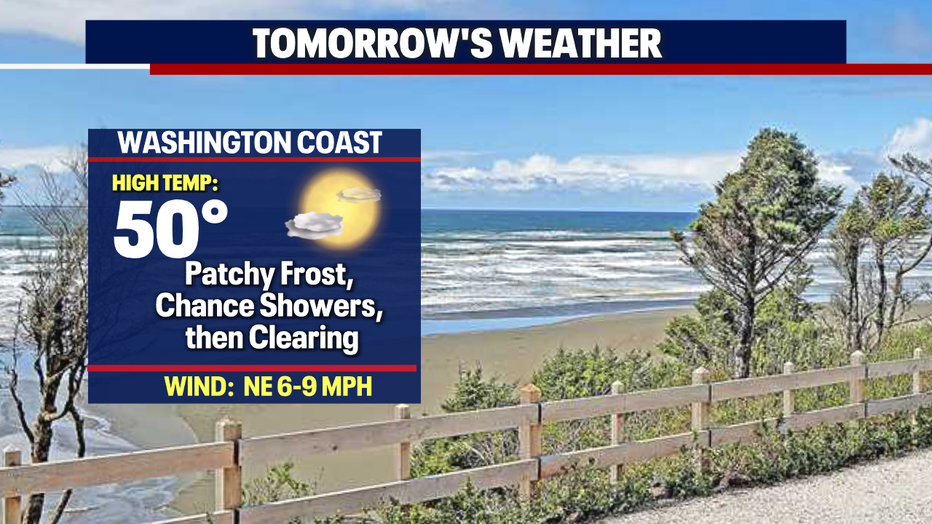 *Mountain Forecast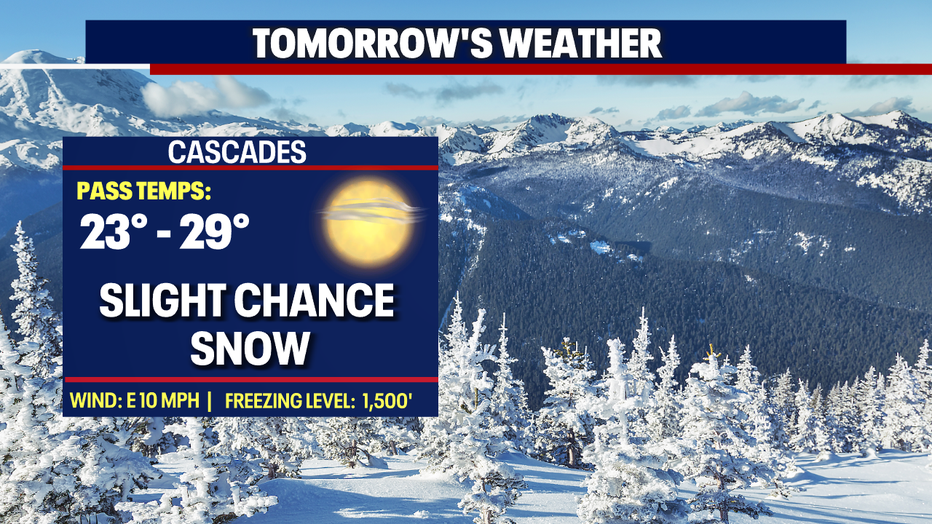 *Central WA Forecast