Cold start for many Tuesday with more rain on the way mid-week
SEATTLE - What a lovely first Monday of 2023!  Highs running warmer for the Seattle area at 50.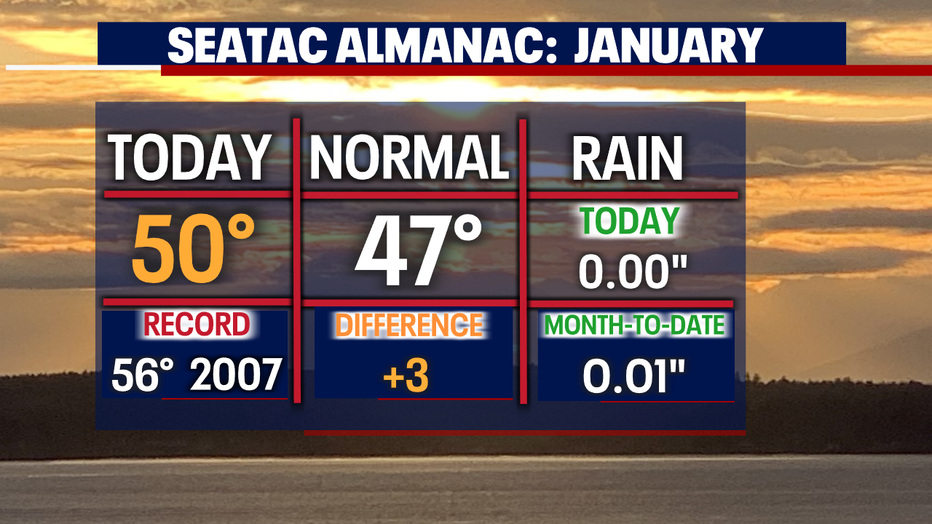 Our weather headlines feature freezing lows Tuesday with a chance for showers early and late.  
A stronger system pushes inland Wednesday into Thursday with gusty winds at times.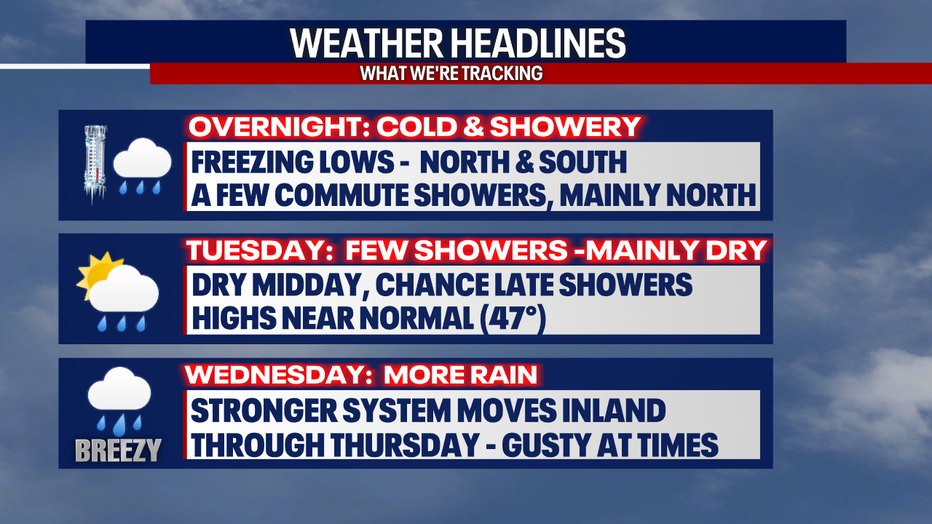 Check out some of the forecast temperatures overnight into early Tuesday morning.  Many neighborhoods north and south of the metro will start off near or below freezing.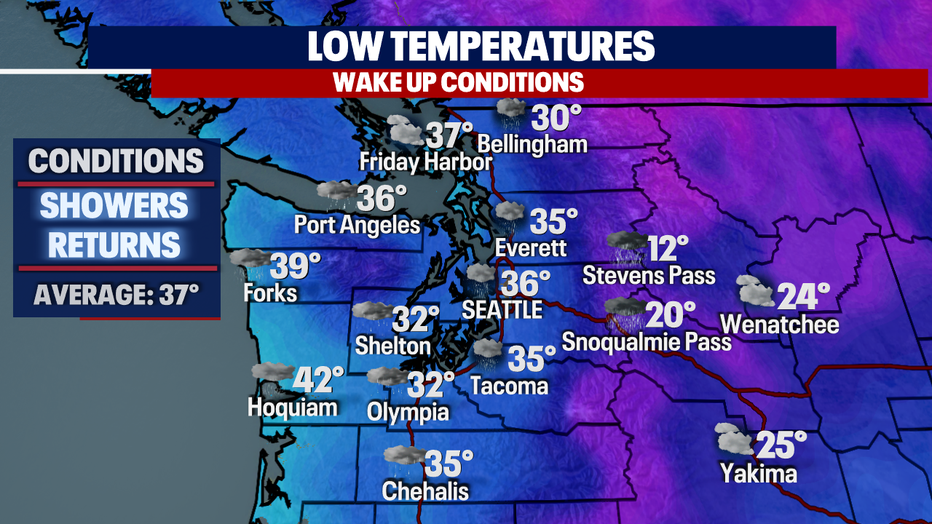 The majority of the region dries out just in time for the morning commute, but a few showers linger north of downtown to the Canadian border.  And there is a chance of a wintry mix for the foothills of Skagit and Whatcom Counties.   
The northern Cascades will see snow through the lunch hours.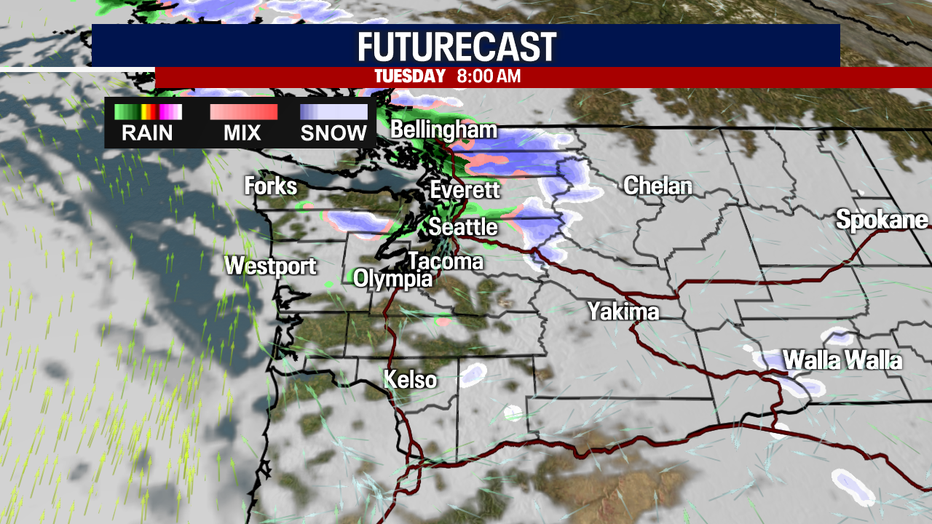 Highs Tuesday warm into the mid to upper 40s with breezy to gusty winds at the coast.  
Snow levels across the mountains drop to 1,500ft, but there is not enough moisture to see much of any snow stick.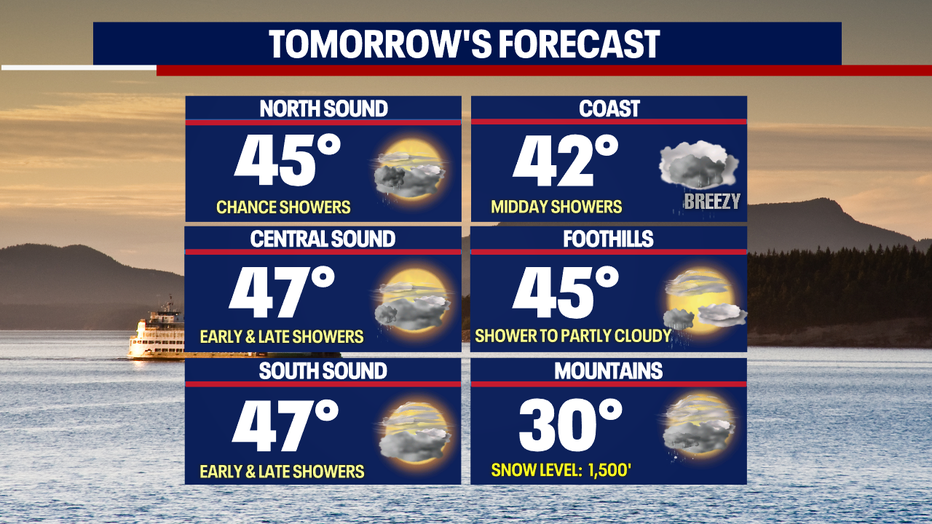 While most of Tuesday is dry, rain does return again late.  By 9pm showers stretch over Puget Sound with snow over the southern Cascades.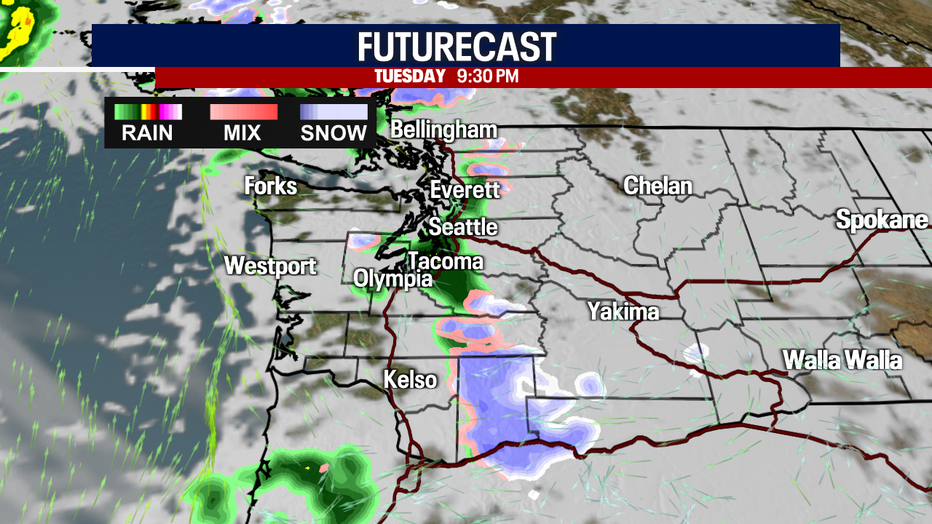 A stronger system moves in late Wednesday into early Thursday delivering rain with gusty easterly winds for the foothills.  Thursday afternoon dries out some with more showers returning Friday.   Highs land in the mid 40s Wednesday with temps warming into the low 50s Thursday and Friday.  
Saturday looks more dry than wet with highs in the upper 40s.  By Seahawks Sunday showers develop early with some midday drying.  #GoHawks
Have a great week all!  ~Erin Mayovsky, FOX 13 Forecaster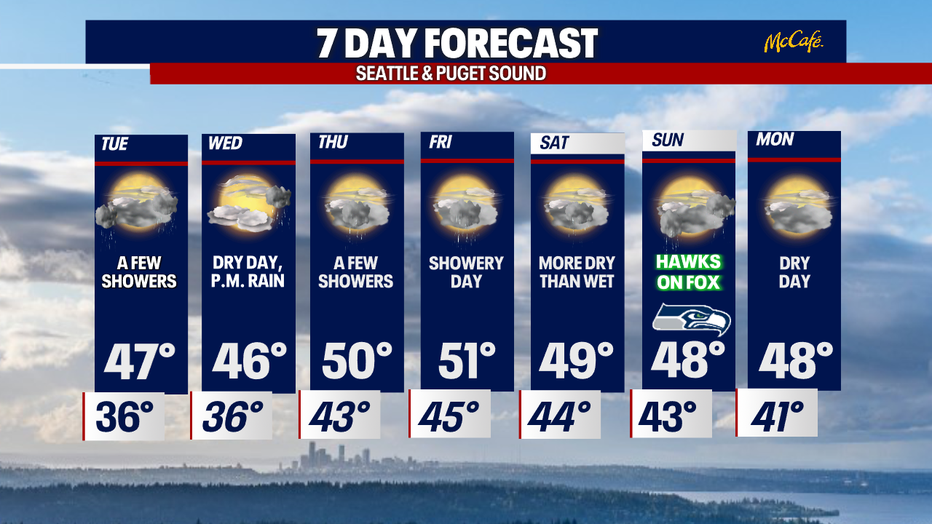 *Gorgeous Viewer Photos: