Seattle weather: Cold and foggy start to the day
SEATTLE - Overnight lows will continue to drop. It'll be chilly tomorrow morning under mainly cloudy skies as temperatures fall into the mid-30s. 
Expected foggy conditions as well. The fog will lift allowing for the temperatures to increase. Be on the lookout for the changes tomorrow morning.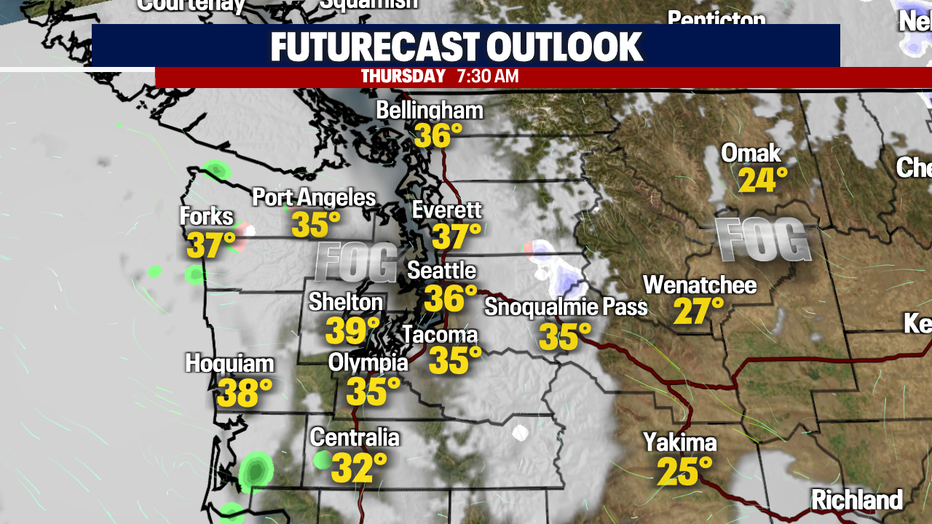 Winter weather advisory remains in effect overnight as the roads remain icy. I-90 has been reporting multiple spinouts so check in on updated pass conditions if you are planning on traveling though the area.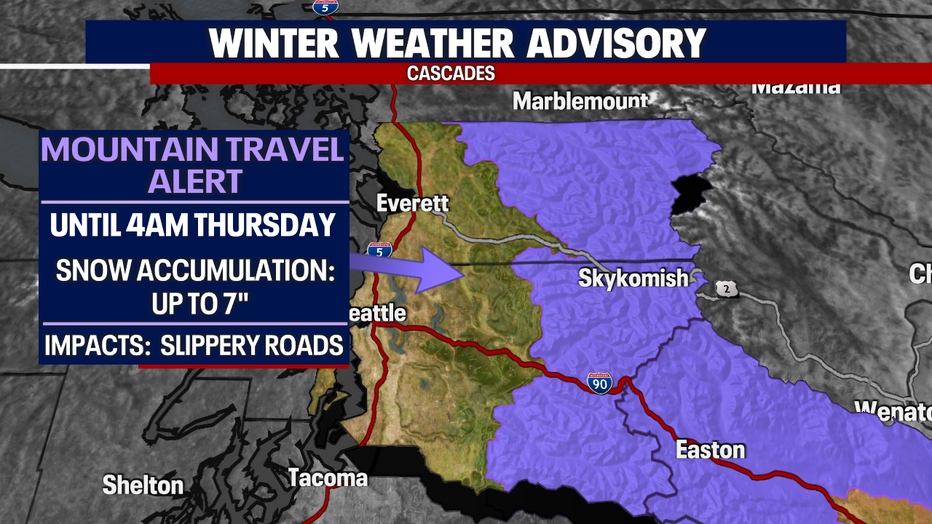 By tomorrow morning, patchy dense fog will be possible. Use caution on your morning commute.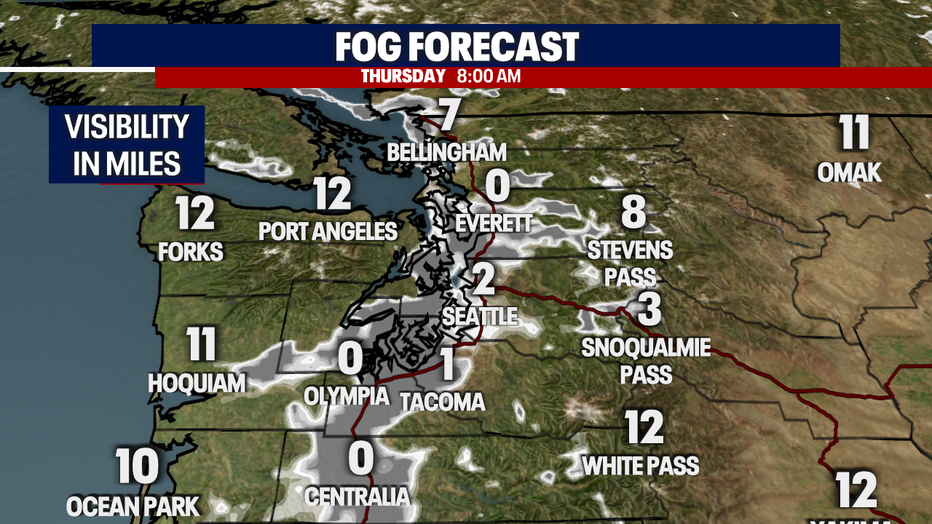 Here is a look at what we can expect tomorrow morning: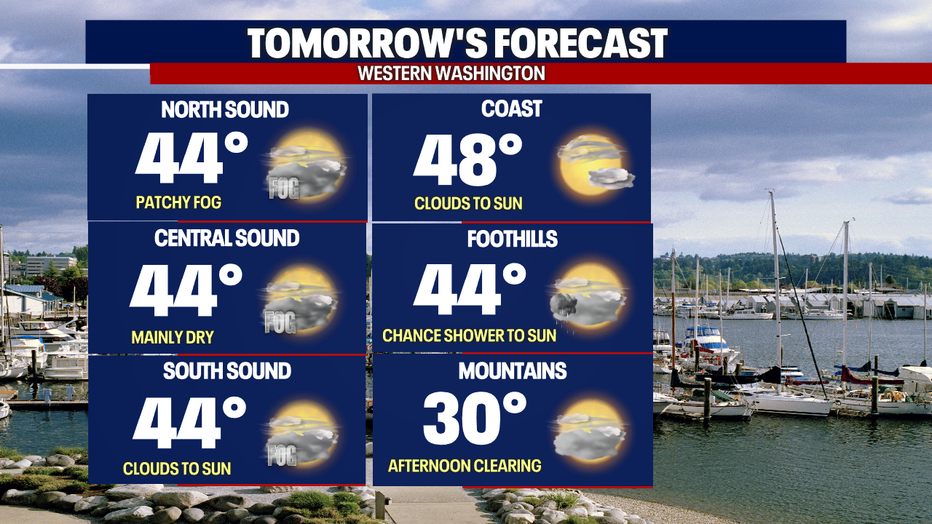 We'll continue to dry out this week with lots of sunshine on Friday. A new system arrives on Saturday increasing rain chances once again.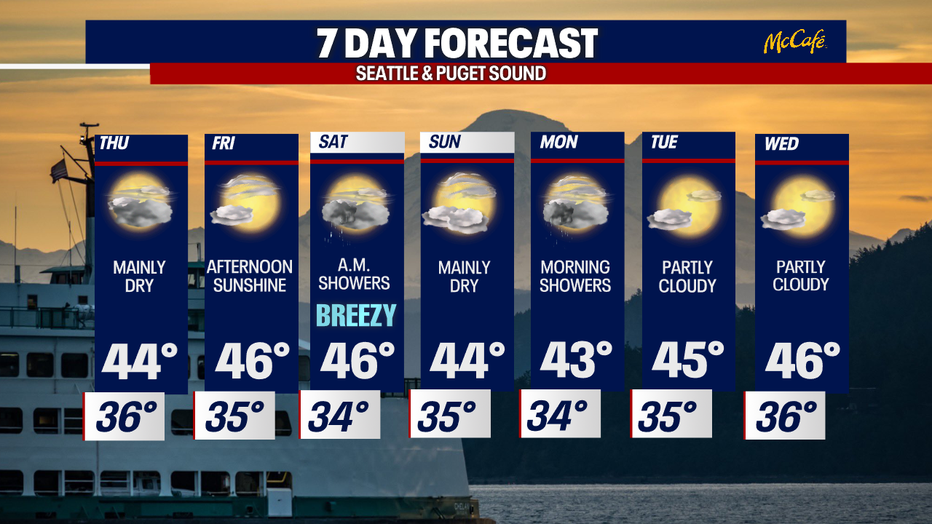 Have a good one!