Chilly rain Saturday, mainly dry Sunday
Grab a warm, waterproof jacket - heavy rain is sweeping through Western Washington today. It's also chilly! Temperatures are below-average.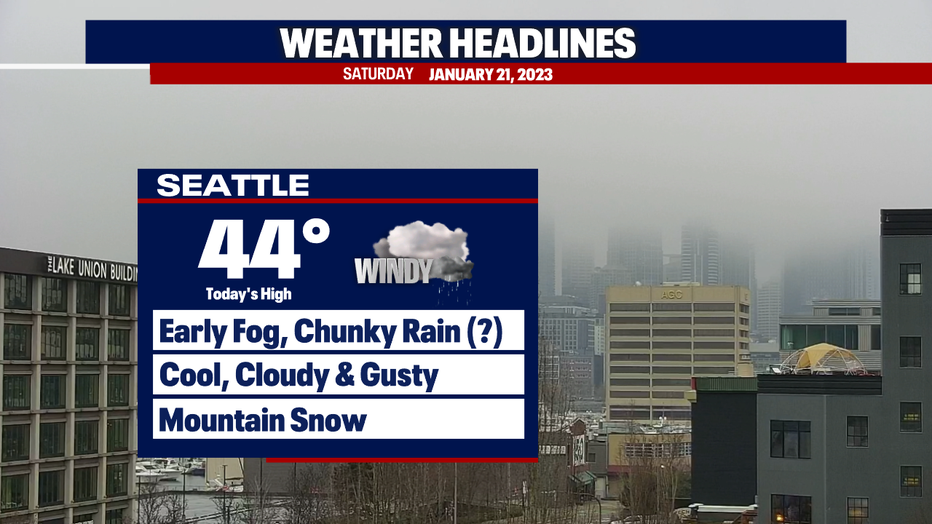 Today, high tides could give way to minor coastal flooding in Sequim and the Central and North Coast. Check out the advisory in effect: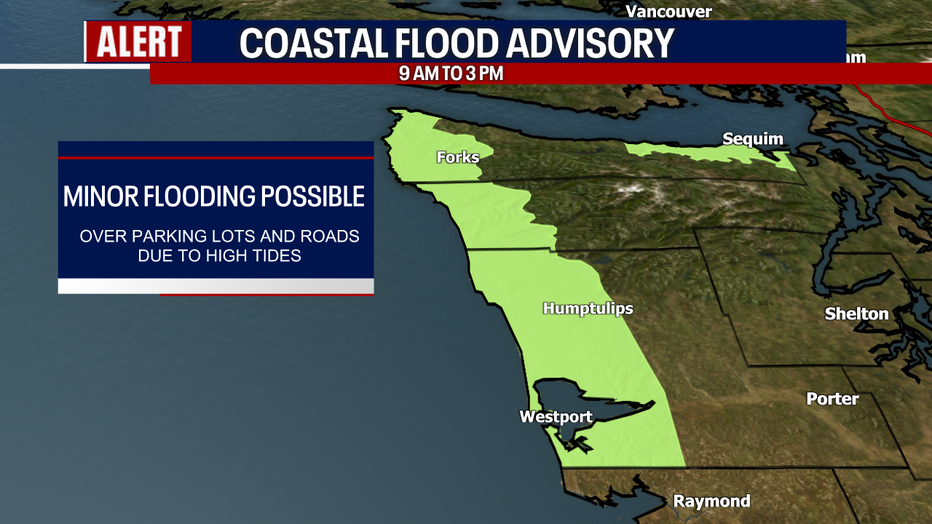 For Port Townsend and Bellingham, king tides are on the way for Sunday to Tuesday. Seattle, Olympia and Shelton can plan on king tides Monday to Wednesday. Thankfully, these high tides aren't forecast to be nearly as bad as our severe event in late December. Only minor impacts are expected.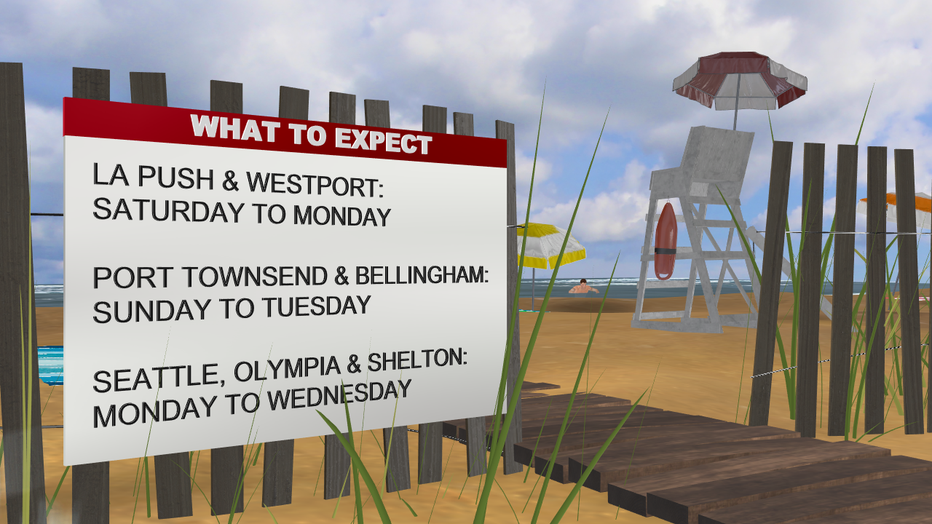 I can't rule out snowflakes from mixing with the rain in the lowlands this morning (what some lovingly refer to as "chunky rain"), but any snow accumulations in the lower terrain are highly unlikely. By noon, all precipitation in the lowlands should be rain, not snow. Meanwhile, snow will be ramping up today for the passes (especially this afternoon and tonight).

Between three and nine inches of snow could accumulate over the passes, but higher totals are possible if heavy bands develop. Over some mountain peaks, there may be a foot or more of snow by early tomorrow. Here is the Winter Weather Advisory in effect: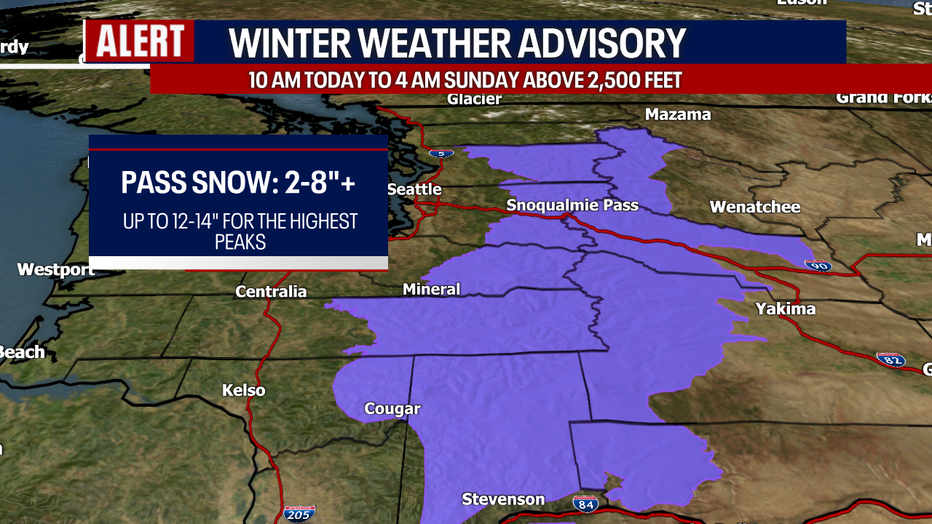 It will be windy today, too. Gusts could reach 50 mph for the Admiralty Inlet area. Gusts could blow to 55 mph for the coast. In the South Sound, gusts today could reach 20-35 mph. Winds ease later tonight. Wind Advisories are posted for the places in tan: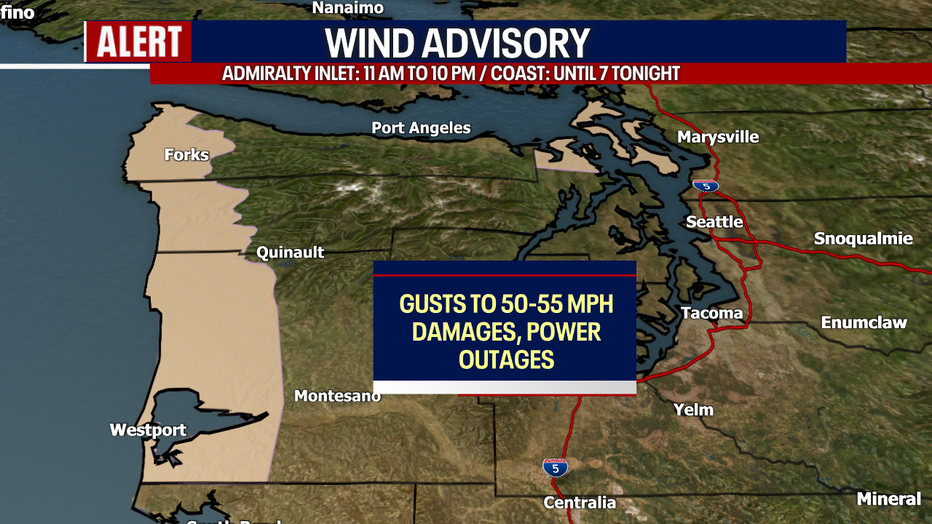 Highs today will be slightly cooler than normal, ranging in the low to mid 40s for most.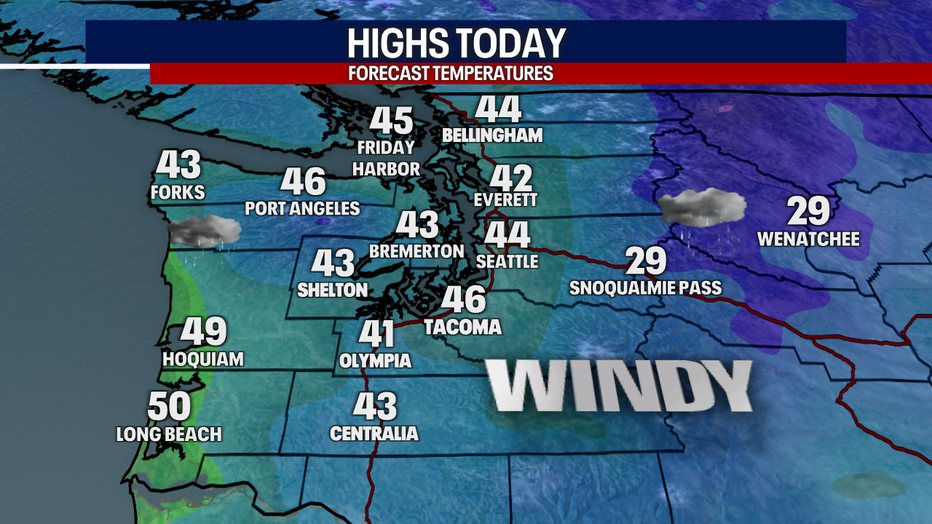 We dry out Sunday with mostly cloudy skies. Monday may begin with light showers, but rain chances don't look very promising. Fog could form early Monday, Tuesday and Wednesday mornings. Tuesday and Wednesday will be dry and good for getting outside - as long as you don't mind the chilly temperatures. :)

A few showers could interrupt our quiet weather pattern Thursday and Friday. Stay tuned for updates this week!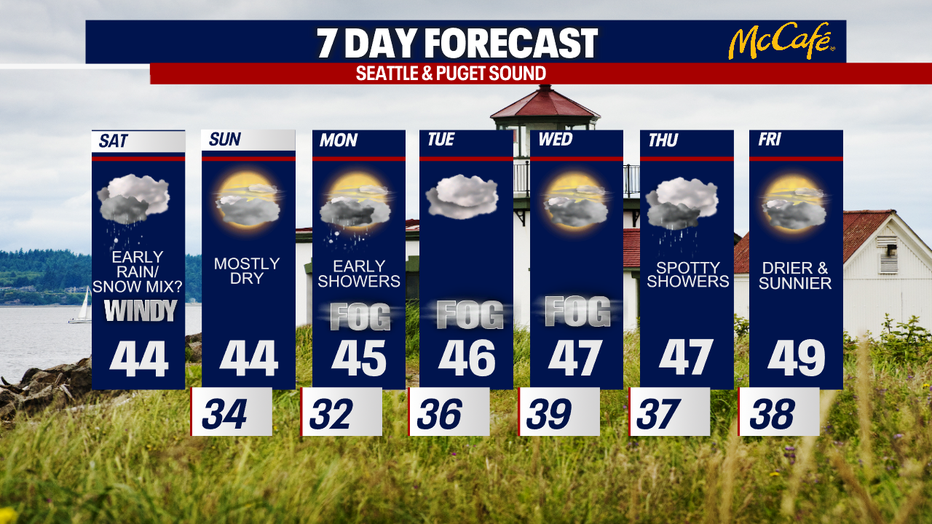 Take good care, 

Meteorologist Abby Acone
Follow me on Twitter @abbyacone, Instagram @abbyaconewx, TikTok @abbyaconetv and Facebook (Meteorologist Abby Acone)