Calmer and drier conditions into next week
SEATTLE - A wild weather day for sure!  Under mostly rainy skies with a little snow mixed in early the airport only warmed to 43 today. 
And the winds were gusting all day too!  Wesport hit wind speeds of 68 mph.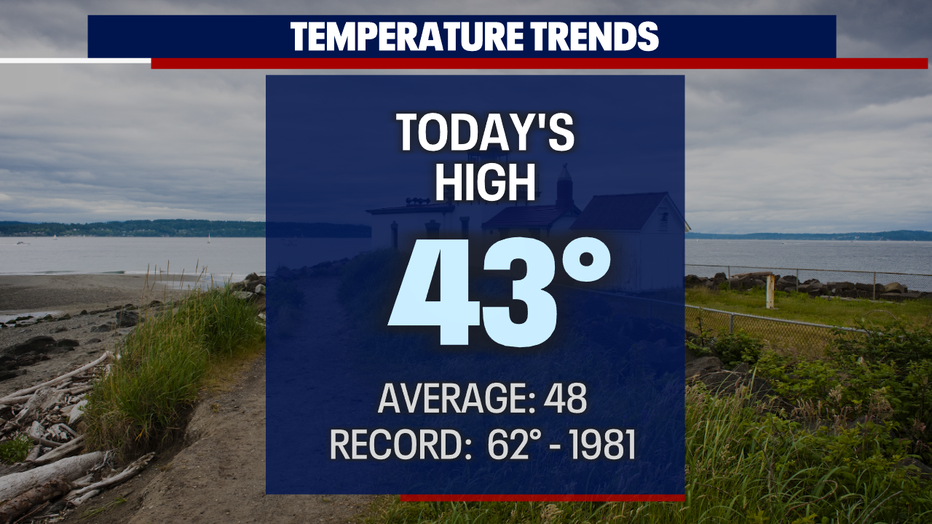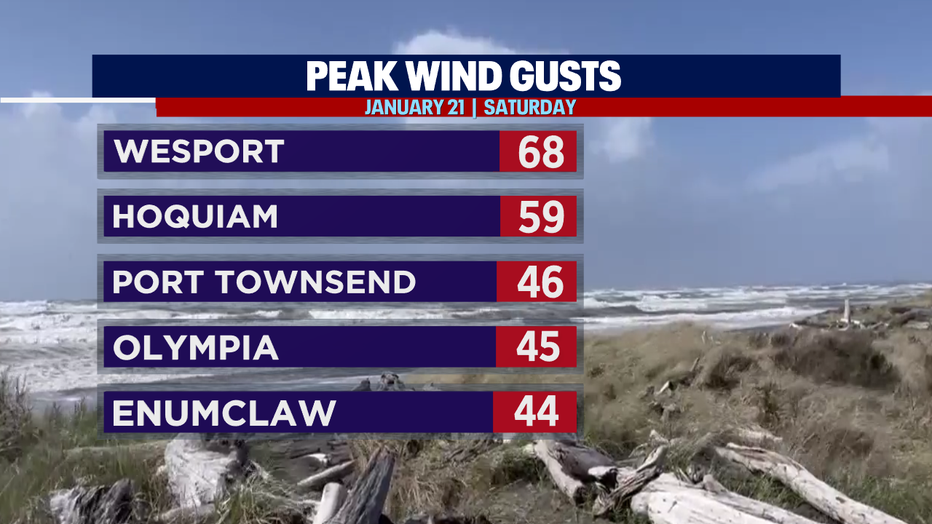 Overnight temperatures cool into the mid to upper 30s, which is warmer than Saturday's wake-up lows.  Showers will start to taper off with just a little lingering Sunday morning.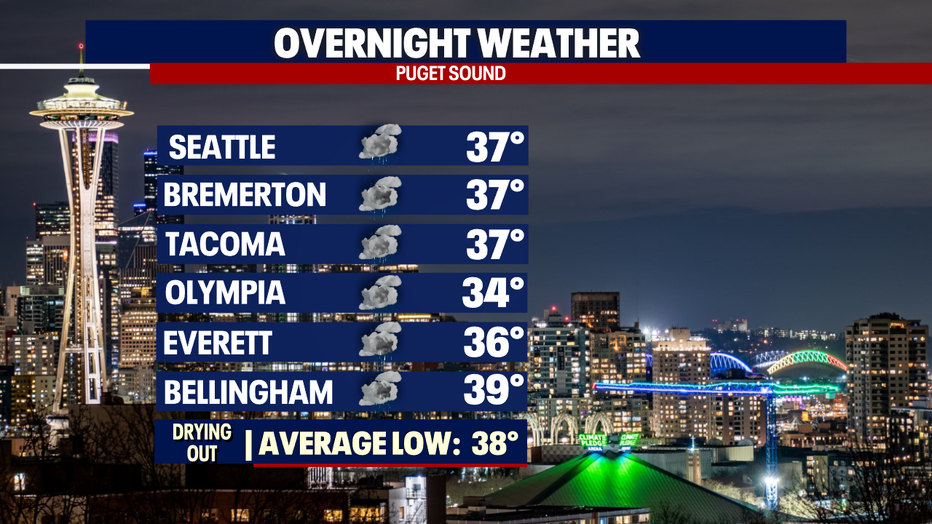 Futurecast shows a few light showers over north King County and south Snohomish County around 9am.  The rest of the day looks dry.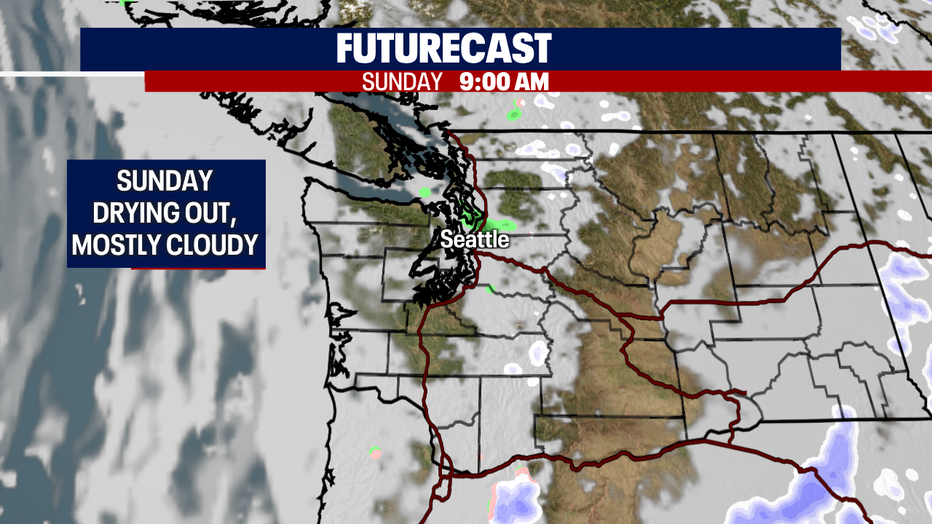 Highs Sunday land in the mid 40s for most areas along the I-5 corridor under mostly cloudy skies.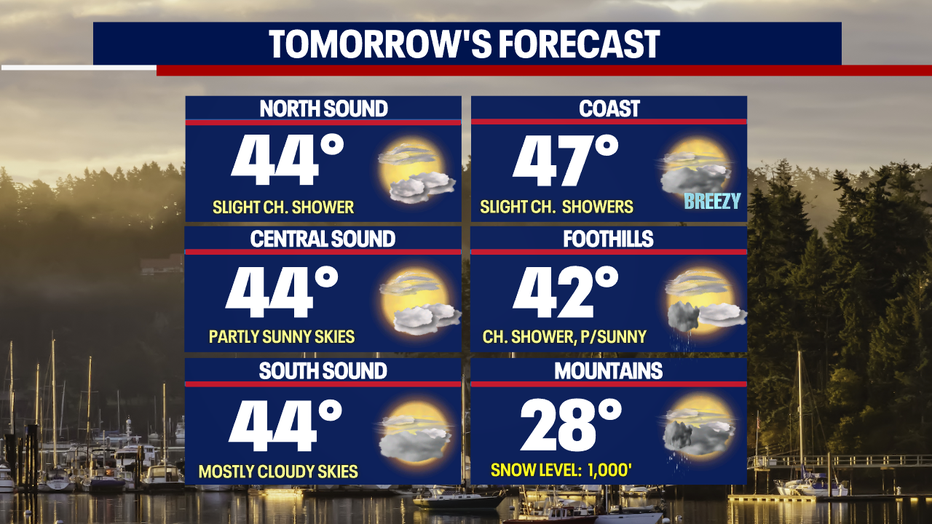 Snow showers also decrease across the Cascades into Sunday. Snow levels continue to drop through early Monday with not much moisture.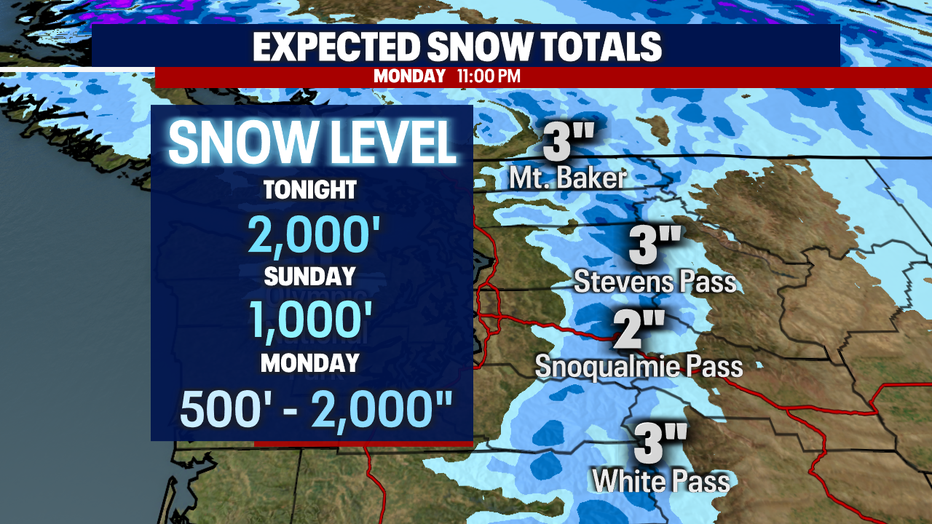 Monday morning a few quick passing showers will fly over Puget Sound and continue east into the mountains before snow levels climb back up to near 2,000" after starting the day about 500 ft.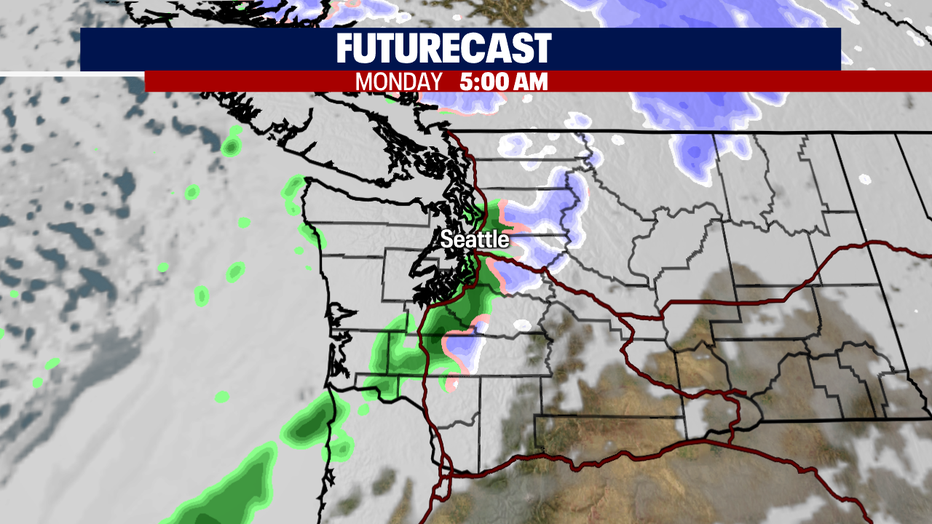 Highs Monday warm to near 44, which is five degrees cooler than the seasonal average of 49.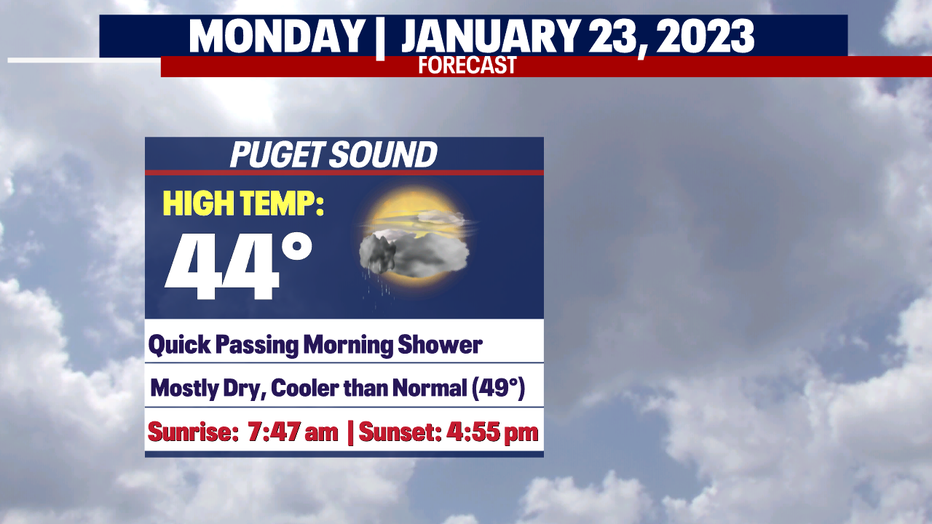 By 5pm Monday there are just a few showers hung up east of the city between I-90 Snoqualmie Pass and U.S. 2 Stevens Pass.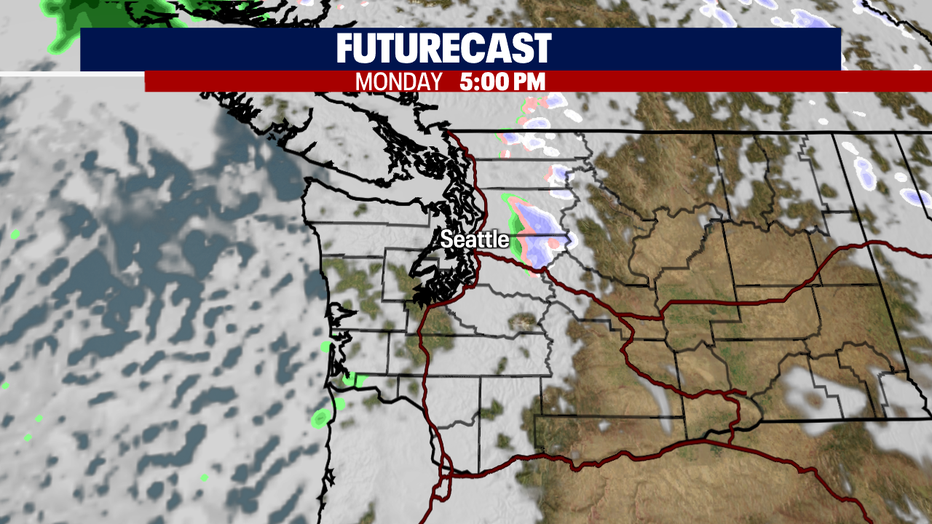 The rest of the week looks mainly dry inland with areas of patchy fog.  Highs warm into the upper 40s with clouds and sun breaks.  
Rain potentially returns towards the end of the week.  Stay tuned!  
Have a great rest of the weekend all! ~Erin Mayovsky, FOX 13 Forecaster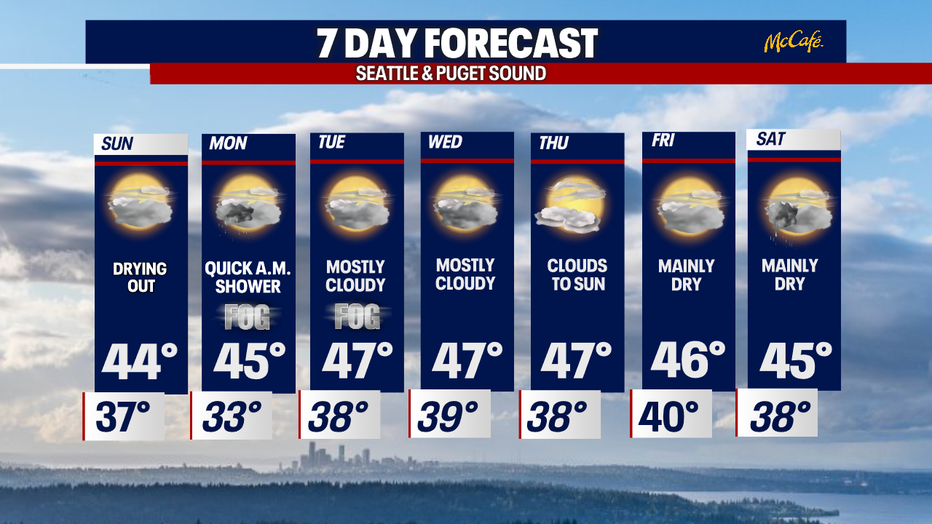 *Beach Forecast: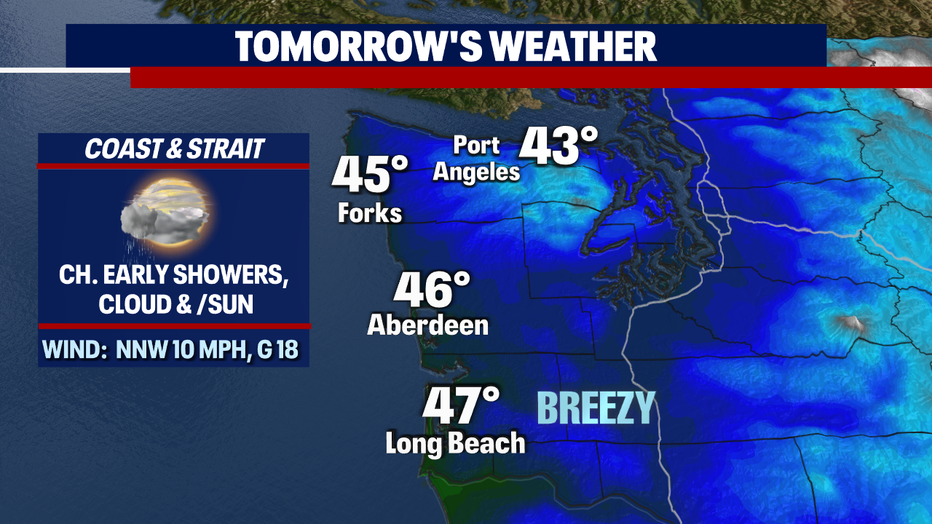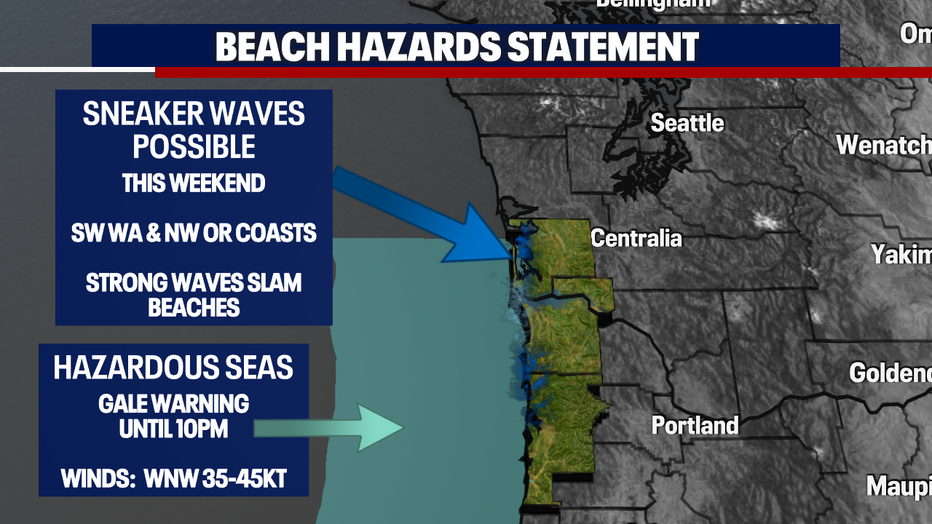 *Foothills & Mountain Forecast: