A dry start to the weekend, but rain, wind and mountain snow on the way!
SEATTLE - Tonight we start to get pretty cold as we clear out. Below freezing in many places in the lowlands, which could mean some icy spots in areas where the ground stays wet overnight. But, other than a cold start and a little patchy fog, Saturday looks quite pleasant by December standards with plenty of fall sunshine. High near normal in the mid 40s.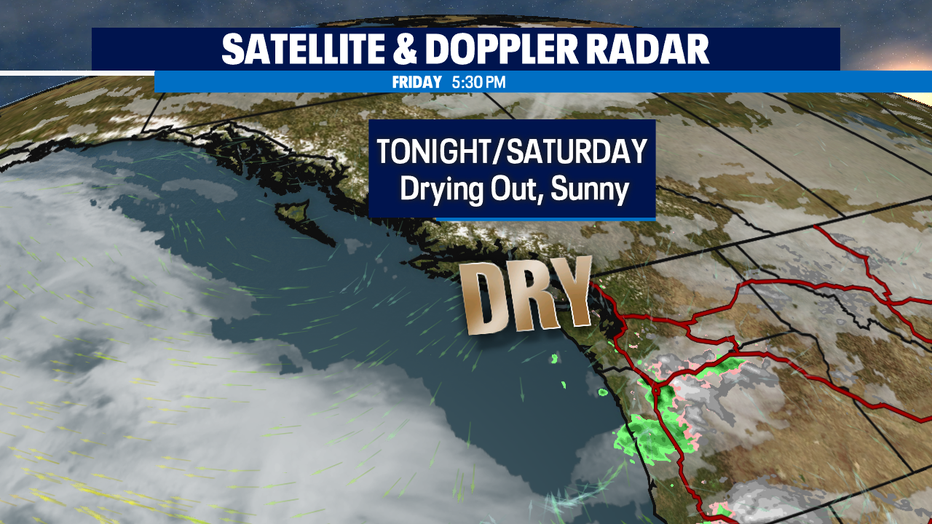 Saturday night we flip the script back to rainy with a significant mountain snow for all of our passes. Winds will pick up too!  Highs warm a couple degrees into the upper 40s.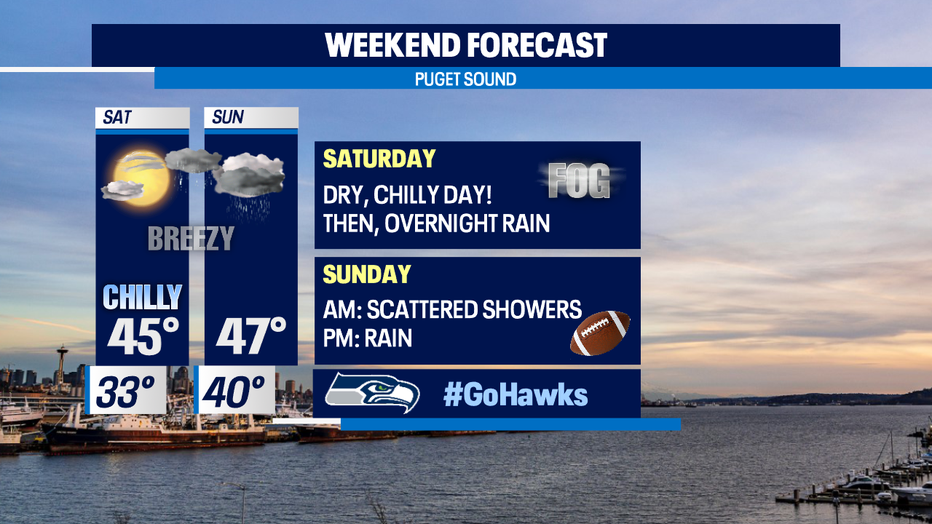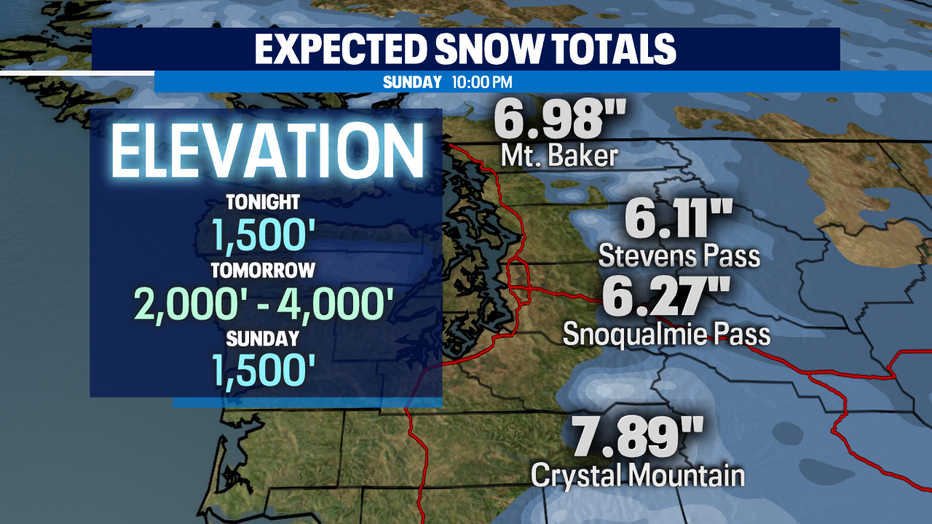 Monday will be more of the on/off showers.  The rest of the last full week of autumn is looking really wet and breezy to windy at times with a lot of mountain snow.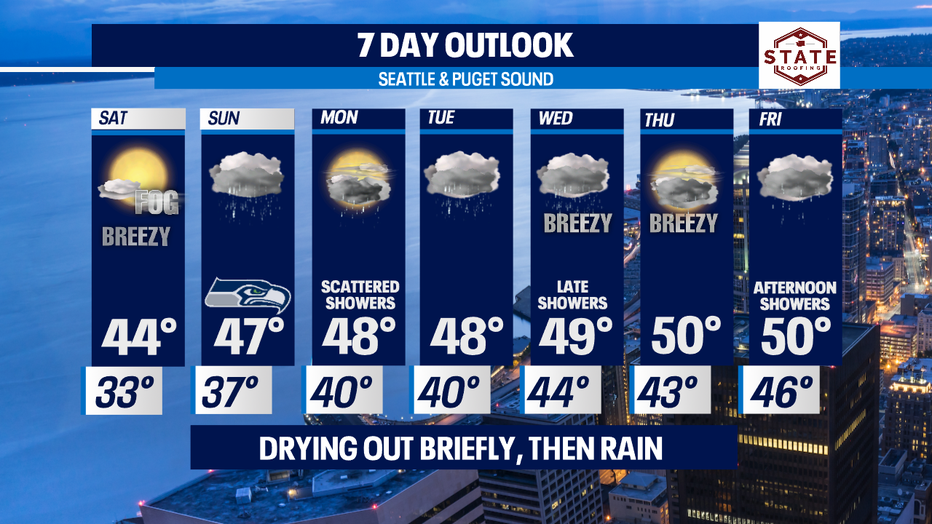 Have a great night! ~Erin 
______________________________________________
Erin Mayovsky, Q13 Forecaster
Twitter:  @ErinMayovsky
FaceBook:  /ErinMayovsky
Instagram:  @ErinMayovsky
______________________________________________
The Sounders FC on the road for the MLS Championship at Columbus Crew SC! Kick off set for 5:30pm  #GoSounders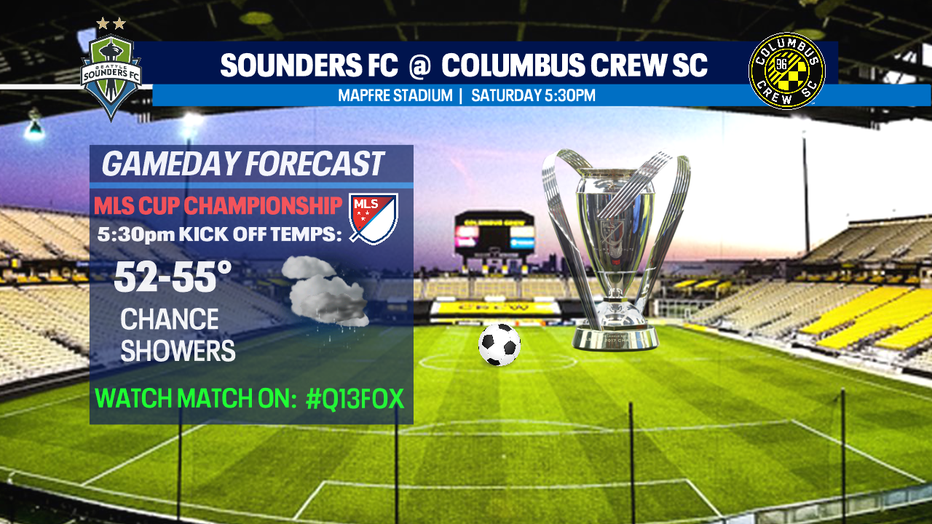 The Seahawks host the Jets Sunday.  Kick off set for 1:05pm from Lumen Field.  #GoHawks