Atmospheric river moves on, drier weekend ahead
Seattle - An atmospheric river will continue to impact Western Washington Friday, bringing rain and breezy wind.
Rain has been impressive over the past 24 hours over the Olympic Peninsula, totaling 4 to 6 inches in the higher elevations.
Rain could be heavy at times Friday with mild temperatures, in the low to mid 50s. Heavy rainfall will lead to an increased threat of landslides and high avalanche danger in the mountains today.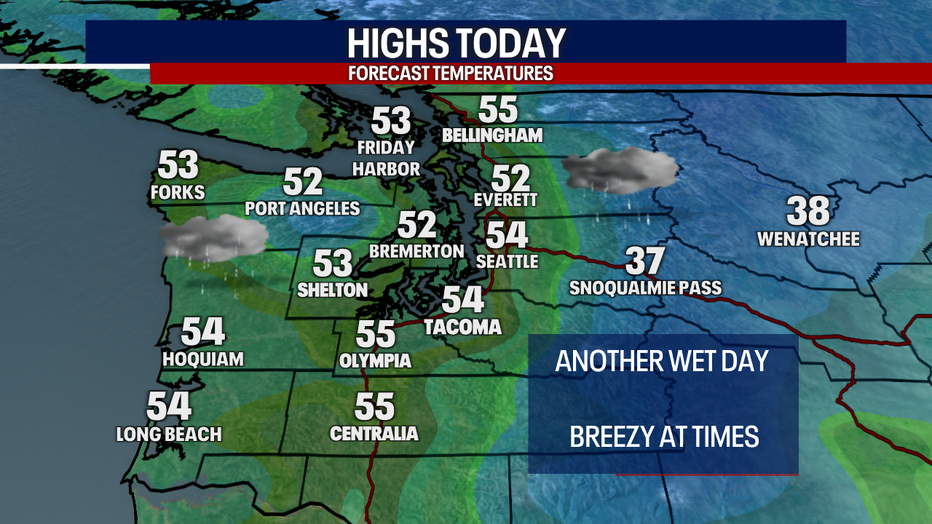 We have been watching the Skokomish River at Potlatch with is now at "moderate" flood stage. A Flood Warning is in effect for this river and others along the east slopes of the Olympics, including the Duckabush and Dosewallips Rivers. Some roads in the area are impacted with water over them. DO NOT drive through floodwaters. It is easy to get stuck, and the water is sometimes deeper than you might expect.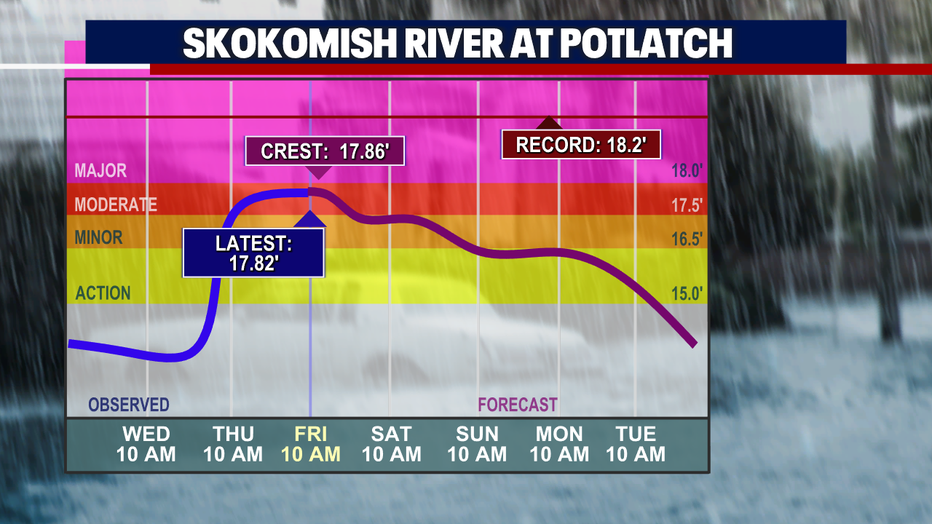 The atmospheric river impacting the Northwest will hit the Bay Area Saturday as the Seahawks take on the 49ers in the first round of the NFL playoffs. Expect rainy and breezy conditions during the game.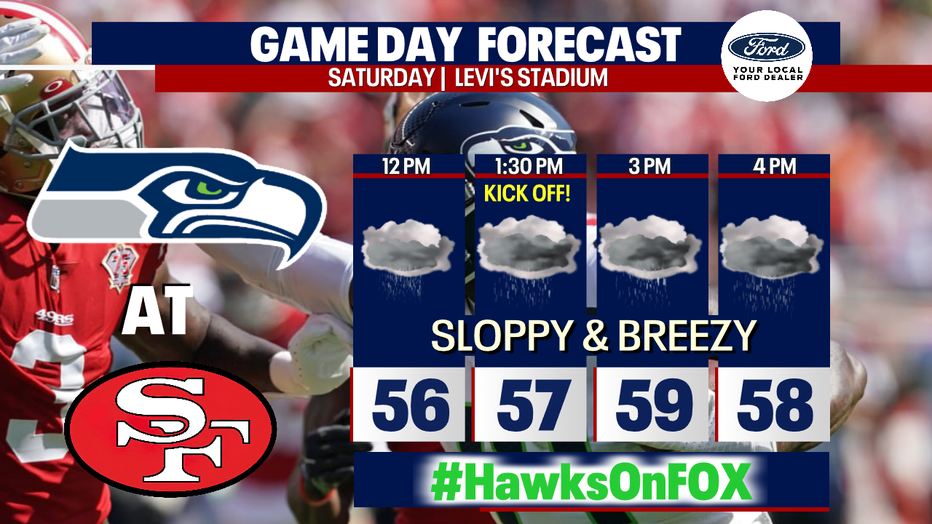 Snow levels will remain high through Saturday, but start dropping on Sunday. By Monday, we should see 1 to 4 inches of fresh accumulation at the pass levels.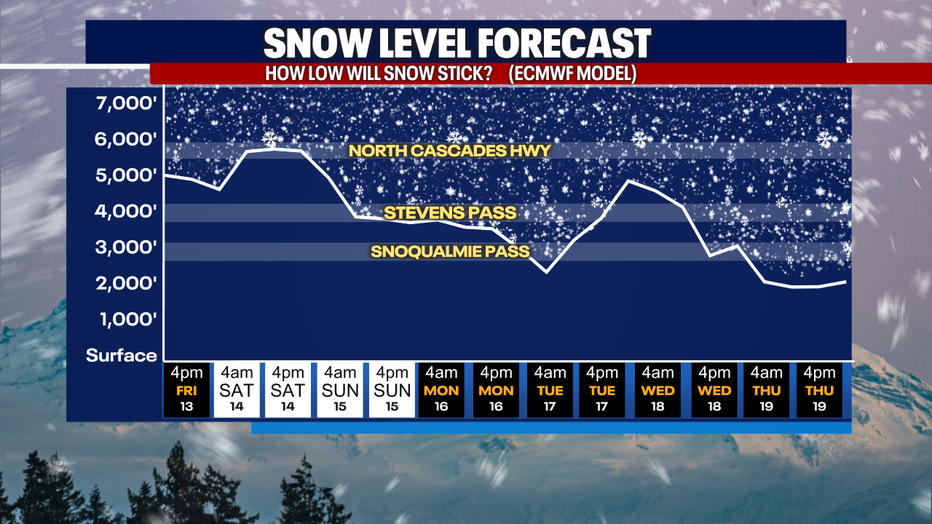 A showery pattern returns on Sunday, with showers extending through at least Wednesday of next week.