Seattle weather: Atmospheric river event returns to Western Washington
SEATTLE - After enjoying gorgeous weather Tuesday, we're tracking the return of an "atmospheric river" event in Western Washington. This corridor of moist air will trigger heavy rain around the region tonight through Friday.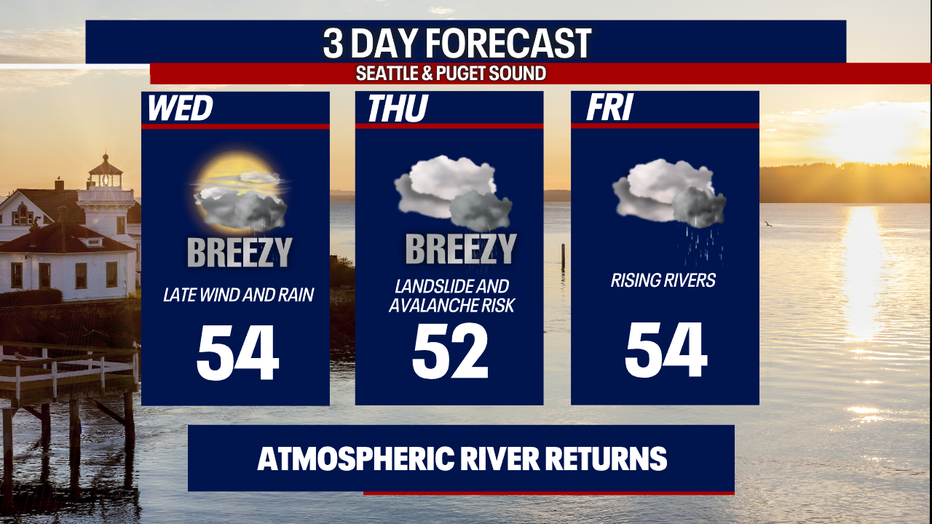 Highs today will reach the low to mid 50s. You can plan on several hours of dry weather before rain makes a comeback in earnest tonight.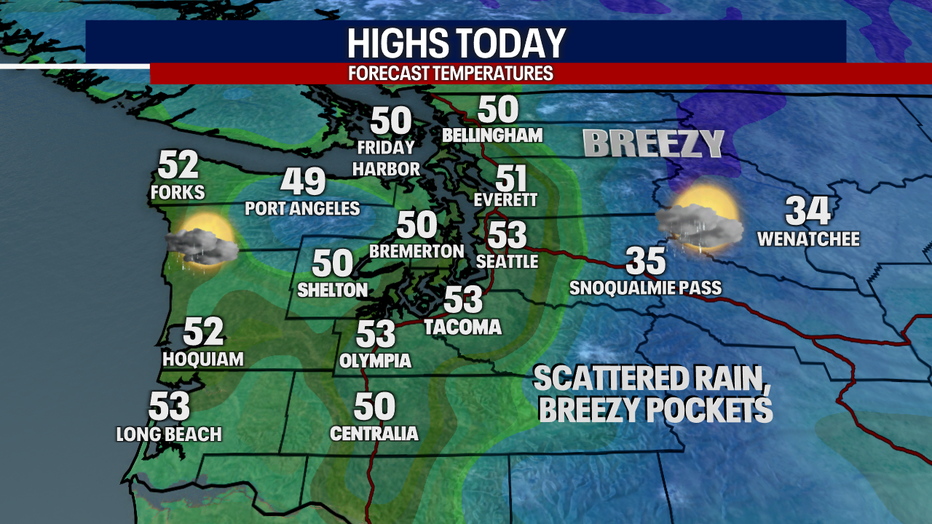 It'll stay soaking into Thursday and Friday. Tonight into Thursday, it'll be breezy and locally windy. Right now, it looks like winds won't quite meet the criteria for an official Wind Advisory, but stay tuned for any changes! In general, winds will blow between 15-30 mph, but winds could be slightly stronger for the Cascade gap communities (e.g. Enumclaw and North Bend) and along the coast. 
Unfortunately, the landslide risk is also increasing the next few days. Avalanche danger will spike in the high country. 
Speaking of the mountains, there's a Winter Weather Advisory in effect for the North Cascades from 10 tonight to noon tomorrow.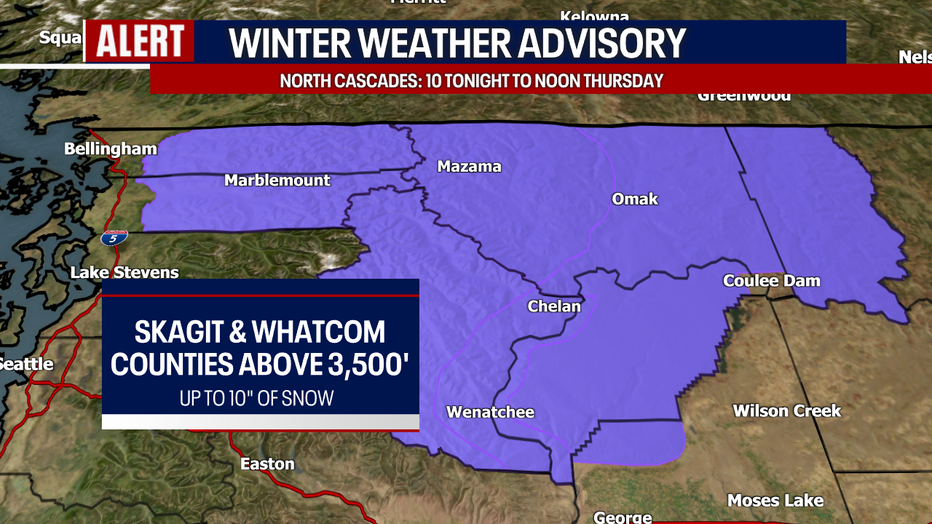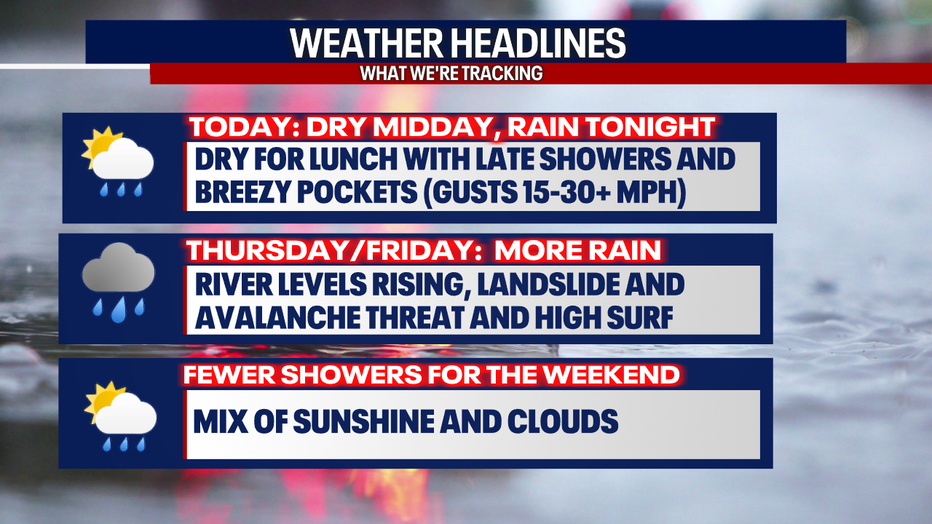 Fewer showers are on tap for this weekend. Weather could be a little active for next week. Stay with us as we monitor the latest!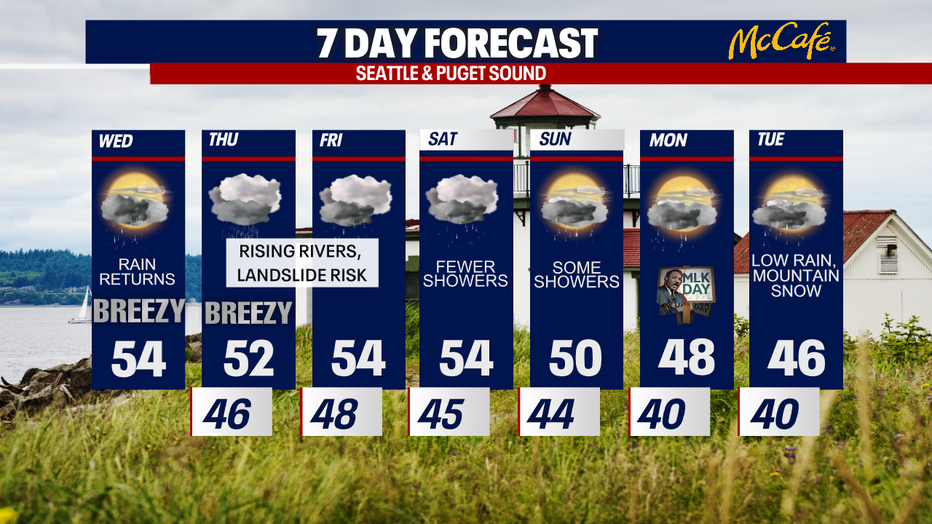 Take care, 
Meteorologist Abby Acone
Follow me on Twitter @abbyacone, Instagram @abbyaconewx, TikTok @abbyaconetv and Facebook (Meteorologist Abby Acone)