Seattle weather: Anniversary of Seattle's coldest day on record
SEATTLE - Jan. 31 is the anniversary of Seattle's coldest day on record, reaching a frigid 0° in 1950.
On February 1, 1950, Seattle dropped to 1°. It is a record the city hasn't been close to touching since.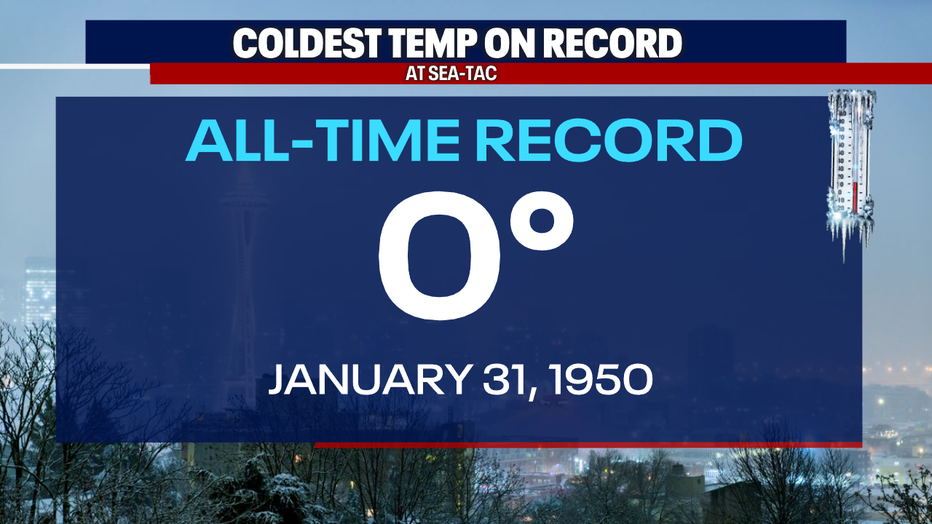 Hitting the teens isn't always a guarantee. You can see how we've fared the last 11 years in the second graphic below. The last time we had temps in the single digits was in February 1989, when we hit 7°.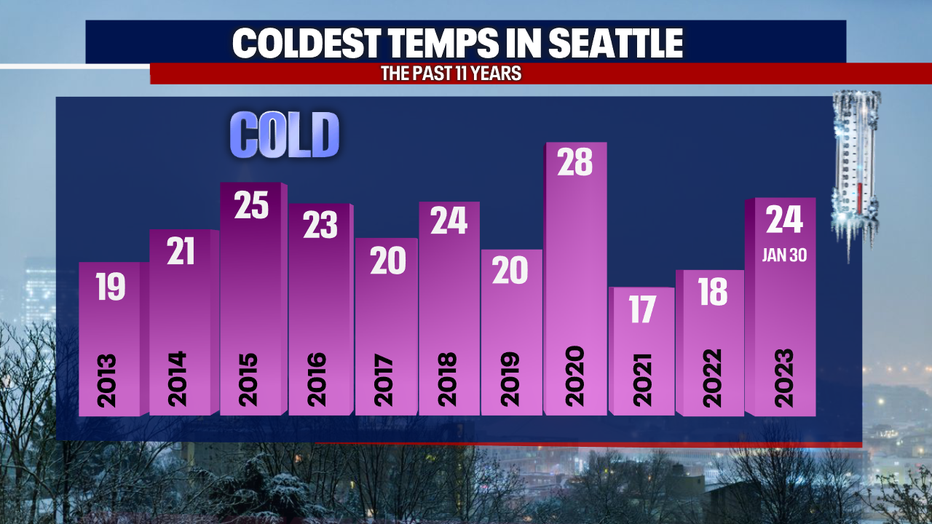 The great folks at the Museum of History and Industry in Seattle shared these wonderful photos of the Seattle snow in January 1950. That month in total, a whopping 57.2" of snow fell in Seattle! That is another all-time record. Halfway through the month an atmospheric river dumped warm rain and washed the snow away, but more fell soon after that. The frigid temps froze Gig Harbor and Lake Chelan. People were seen ice skating on both!
Back to 2023, we saw a few light snow showers and flurries early this morning. Accumulating snow stayed close to the Canadian border. The rest of Tuesday will remain mostly cloudy with afternoon highs in the mid 40s.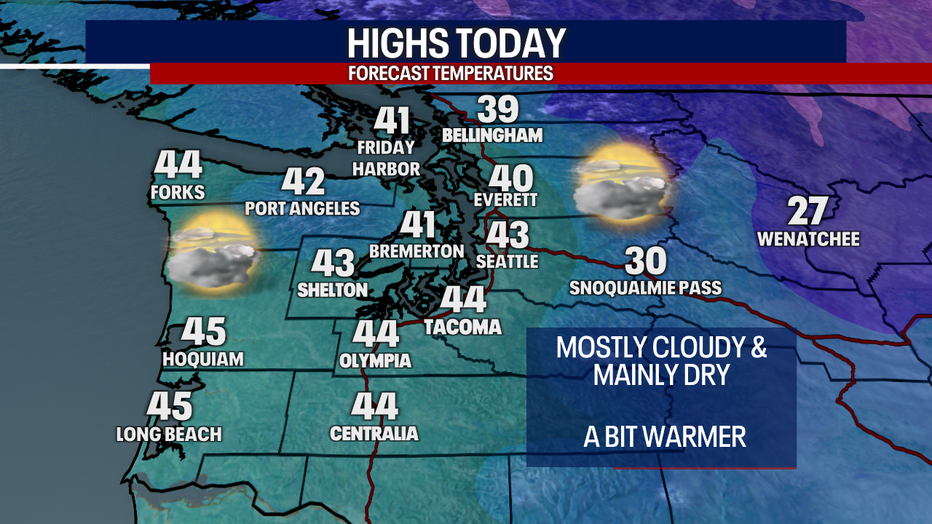 Wednesday could bring another round of morning showers to the north sound, but the rest of Wednesday and Thursday look dry with warming high temps. 
The next wet and breezy system arrives on Friday with showers continuing through the weekend. Rain in the lowlands will become snow in the mountains. Expect winter driving conditions over the mountain passes this weekend.