After windstorm, focus turns to heavy rain starting Wednesday night
Seattle - After two days of gusty wind and rain, it is much calmer across Western Washington today. The focus now turns to Thursday as an atmospheric river of moisture takes aim at Washington.
That strong weather system that brought us the strong, damaging winds the past two days has weakened. We will continue to see on and off showers Tuesday, which may be heavy at times. It will also stay breezy through the afternoon, but we likely won't have anymore widespread additional power outages.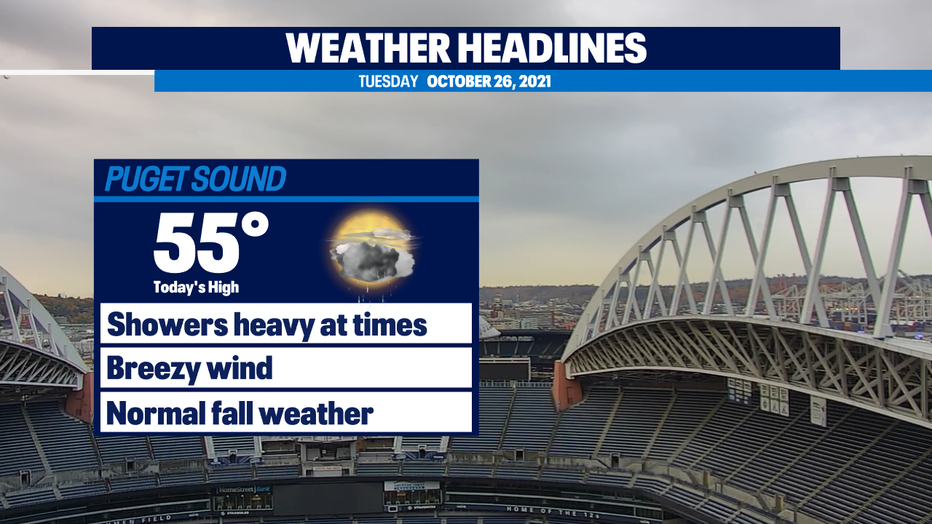 The next weather maker to pay attention to will be Wednesday night into Thursday, as an atmospheric river of moisture takes aim at Washington State. We are still waiting for models to come together on where the bullseye will be for this storm, but expect Thursday to be a very wet day with a potential for some urban flooding and issues along area rivers in the usual flood spots. This is a look at the GRAF model on Thursday morning.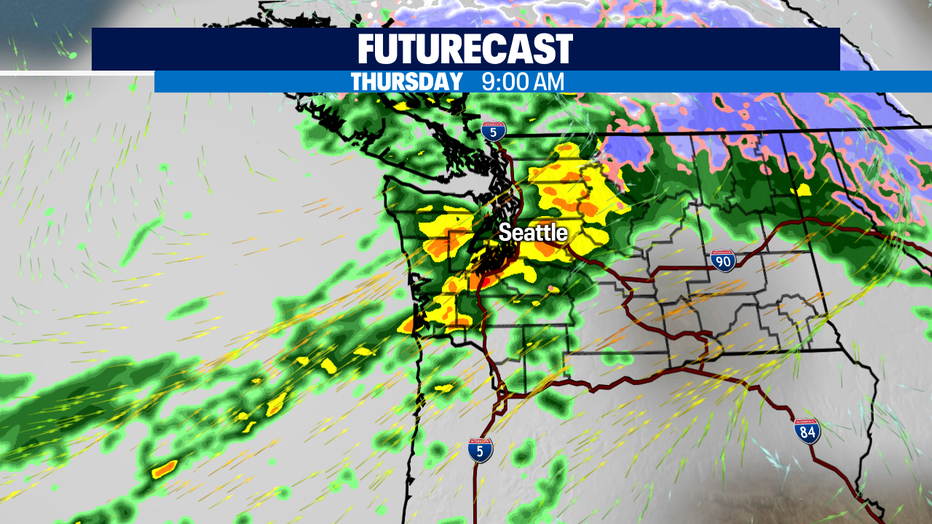 Once we get through Thursday and a few leftover showers on Friday, an upper level ridge of high pressure will settle in over the Northwest bringing back sunshine and dry conditions. Perfect timing for Halloween!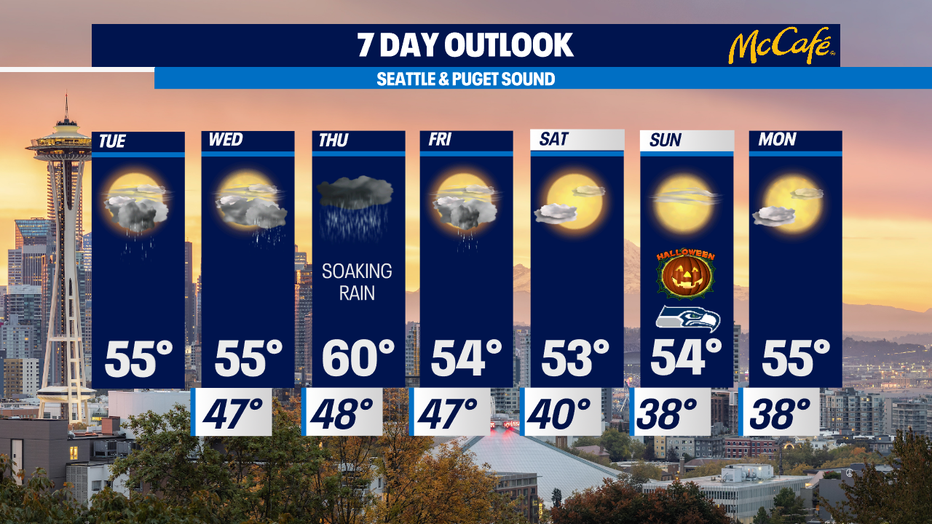 Speaking of Halloween, this pet photo gave me a good laugh today. You can submit yours here: https://www.q13fox.com/pick-my-pet.