Seattle weather: More rain is on the way this weekend after record warmth and gusty winds
SEATTLE - What a wild day across the region. We experienced continued gusty winds along with record warmth for many communities.  
Sea-Tac Airport hit 59 degrees, breaking the old record of 55 in 2006!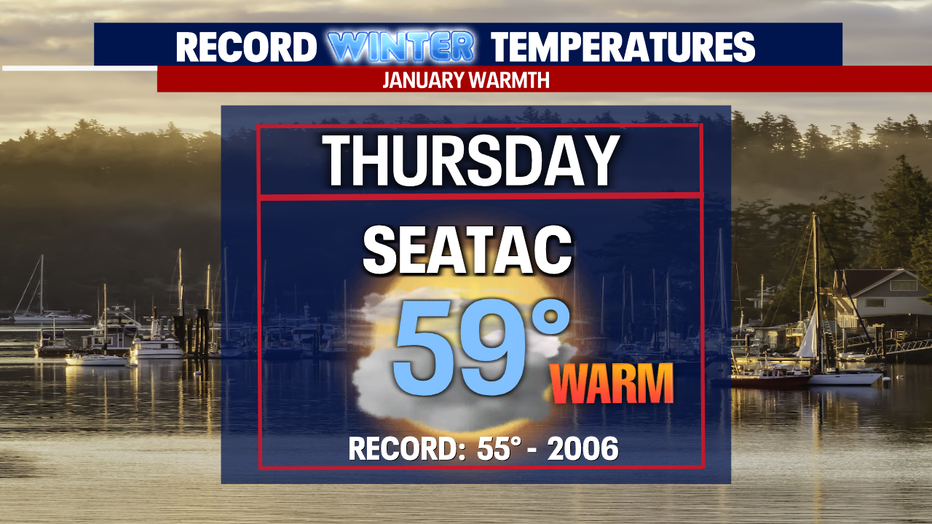 Other cities pulled down records yesterday: Bellingham soared to 61, and Olympia hit 57, along with Quillayute.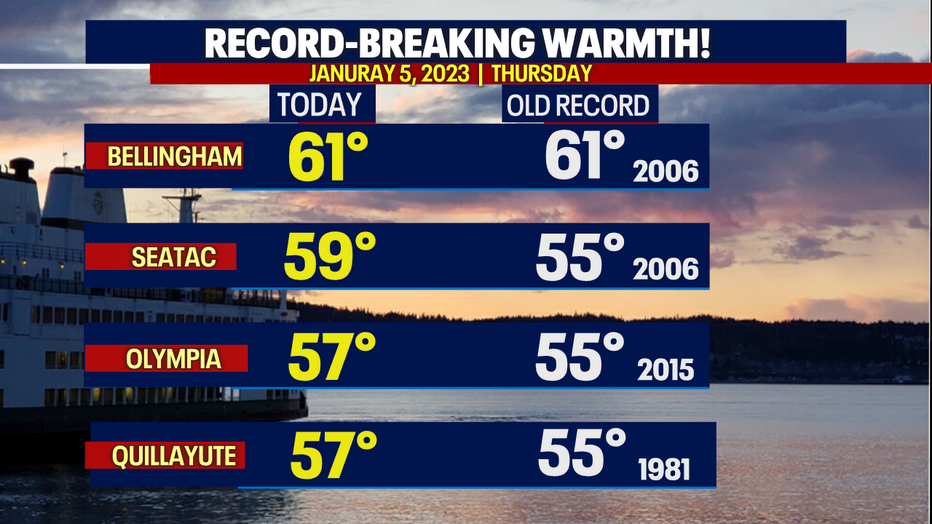 Overnight winds relax for most areas inland. Our coastal "Wind Advisory" will expire early Friday, but expect gusts to continue through tomorrow afternoon along the Southern Ocean beaches.   
Skies look cloudy with highs landing in the upper 40s to low 50s.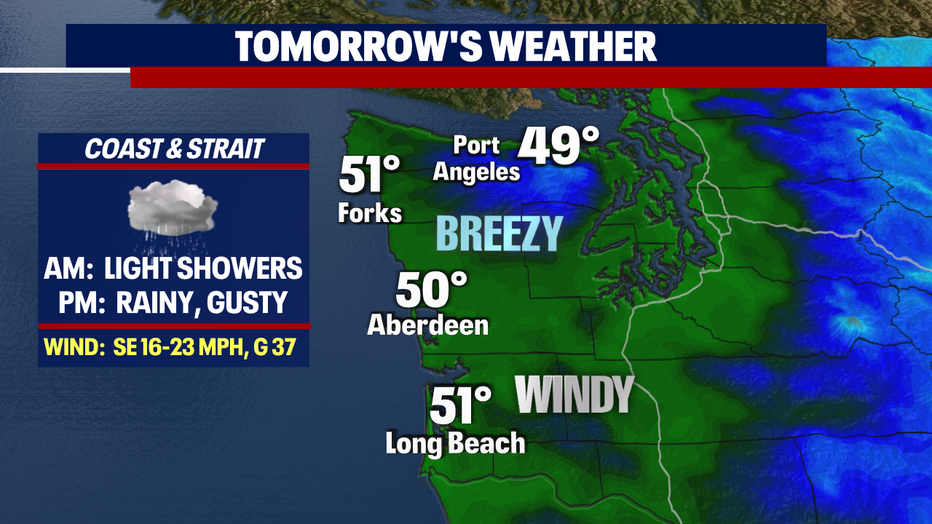 After such a warm day Thursday, our overnight temperatures only cool into the low to mid-40s around the region as showers wrap up.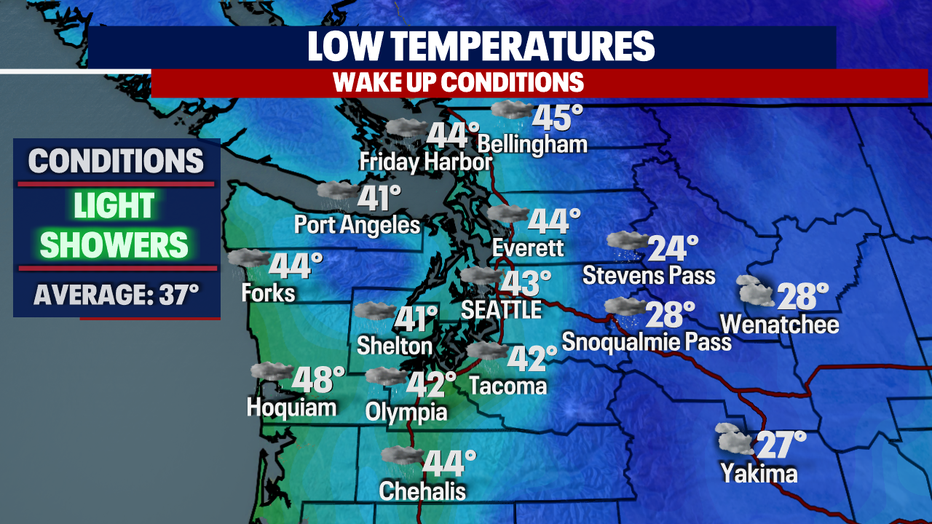 The morning commute is mainly dry with rain looming west.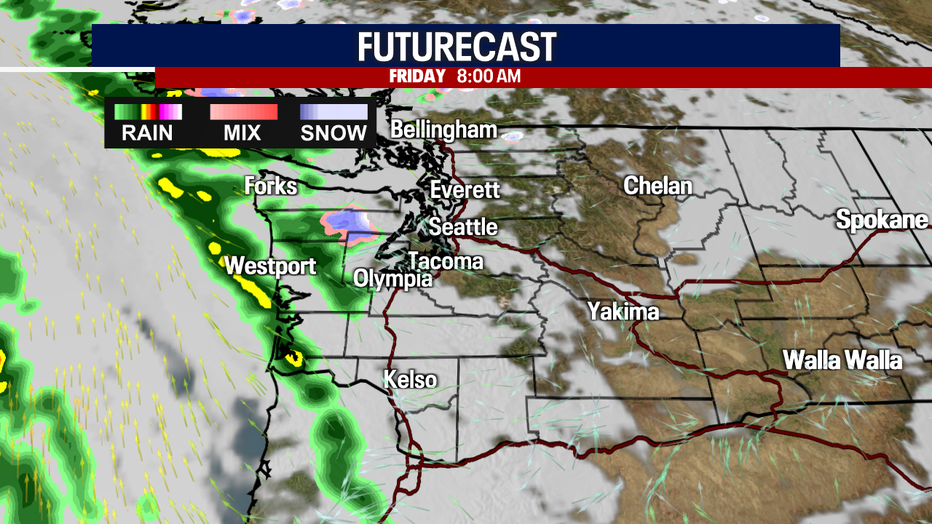 Rain returns just in time for the evening commute. We expect heavy downpours at times during rush hour and into the overnight hours.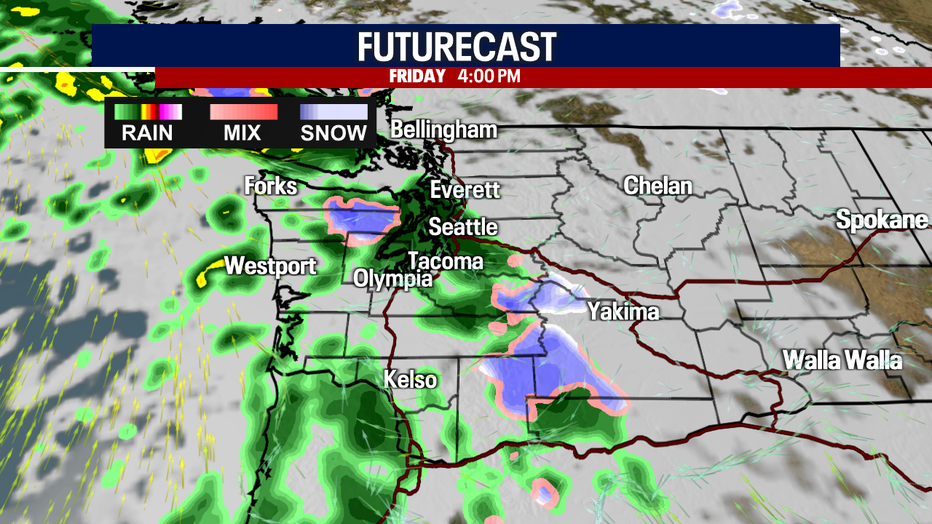 We're also keeping an eye on Puget Sound for minor flooding as a "Flood Advisory" is in effect through 9 a.m.  
Please be aware of your surroundings as water may pond over roadways, parking lots, parks and streets. Do not drive through closed roads.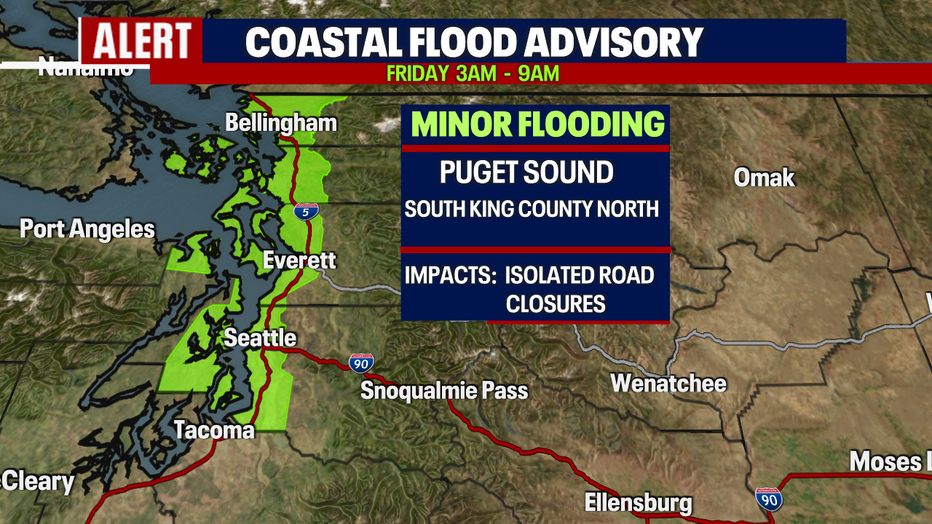 Highs on Friday drop into the low 50s and that is still above the seasonal average of 47 for this time of year.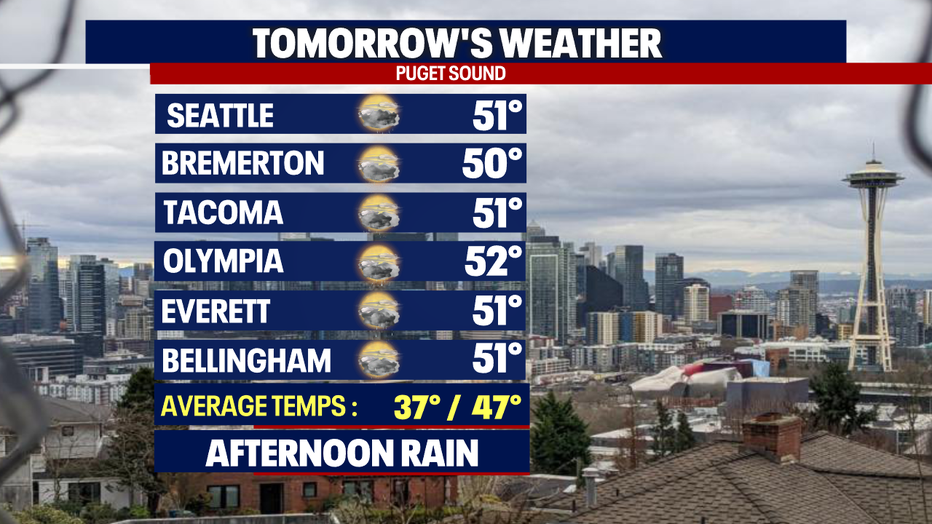 Showers with dry periods in between systems will continue to dominate our forecast through next week.  Highs remain above average, landing in the upper 40s to low 50s with warmer overnights as well! Enjoy!
Have a great weekend all!  ~Erin Mayovsky, FOX 13 Forecaster