A sunny and warmer St. Patrick's Day
Seattle - Friday and Saturday will likely be the warmest days of the year so far with high temperatures soaring into the 60s for the first time since October.
This morning's sunrise was spectacular from the FOX 13 Capitol Hill camera.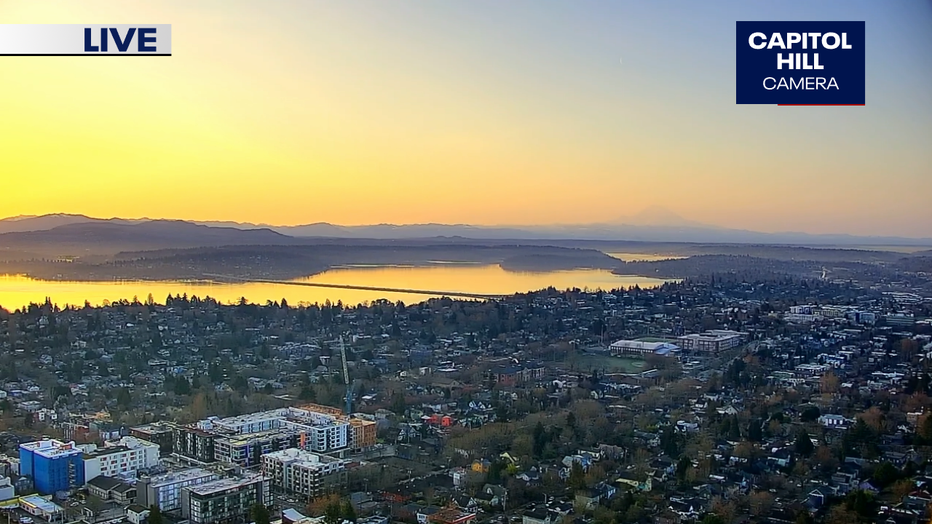 A ridge of high pressure will bring drier, sunnier, and warmer weather to the Pacific Northwest through Saturday. Friday looks mostly sunny with highs in the low to mid 60s. Friday evening, clouds will roll in, but that will keep temperatures a bit warmer overnight. Early Saturday morning low temps will only be in the mid 40s instead of the 20s and 30s like this morning.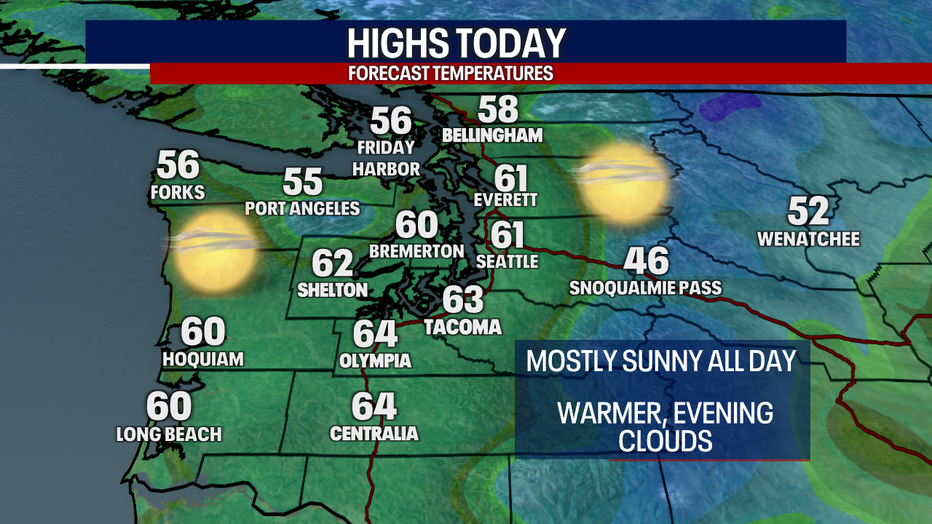 It has been a long time since Seattle has hit 60 degrees. This is the eighth-longest stretch on record without hitting 60 degrees.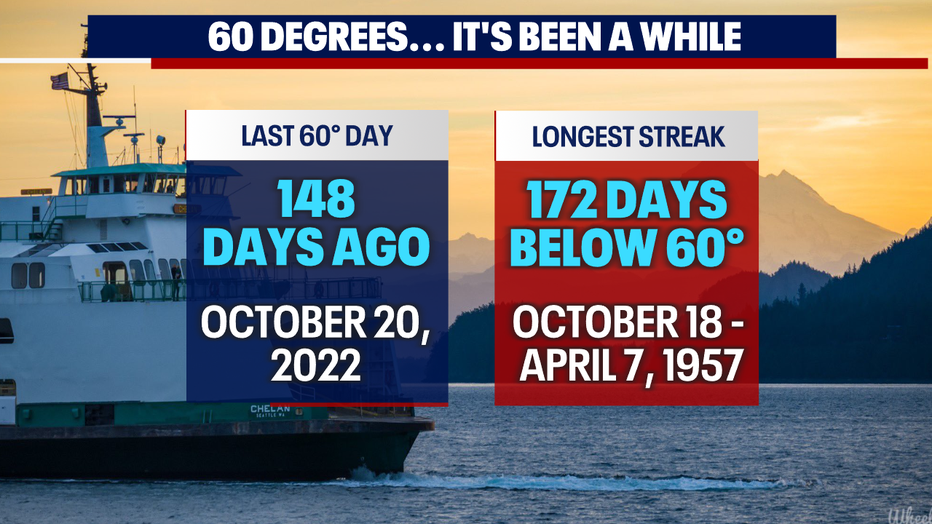 Saturday will be a touch warmer, but the clouds will roll in again on Saturday night into early Sunday morning. Sunday evening and Monday, showers are possible for Western Washington as a weak front pushes through. Wednesday and Thursday will also bring some light showers.
Enjoy this beautiful St. Patrick's Day!