Seattle weather: A mostly dry Thursday with showery and breezy conditions back Friday
SEATTLE - A pretty Northwest day across the region. Highs warmed into the upper 40s for many areas including Seattle. If you can believe it, the record for today is 68, set back in 1963.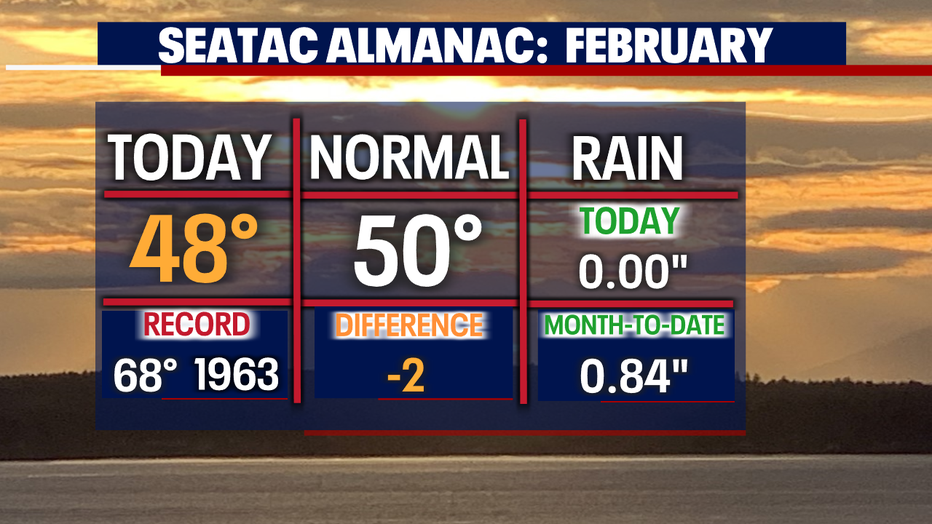 Overnight, skies remain mostly cloudy with just a few showers, mainly for the North Sound. Otherwise, we're dry. Lows land near average in the upper 30s to near 40.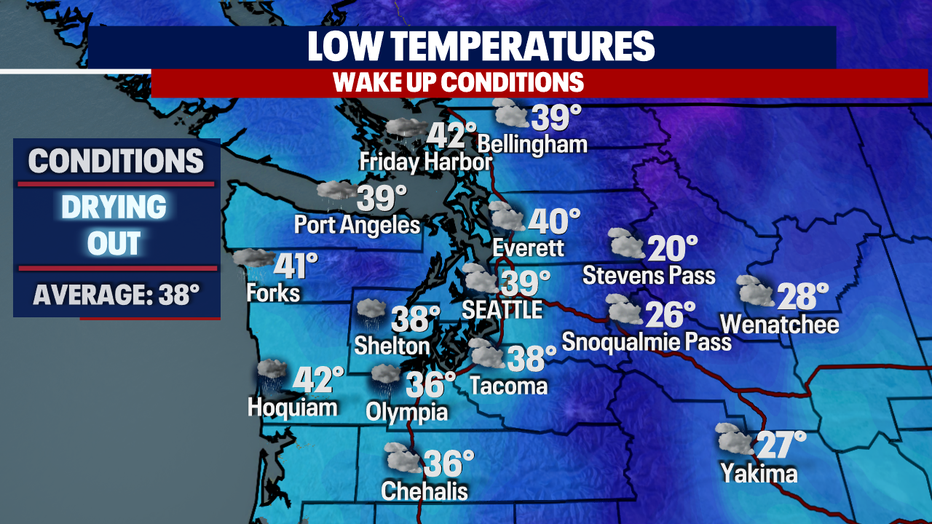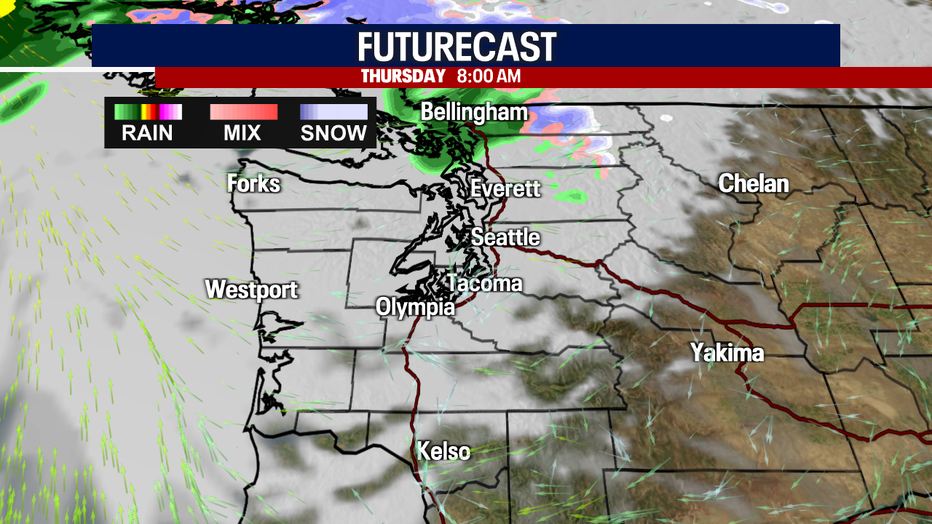 After a mostly cloudy start to Thursday, skies will start to clear out as a weak ridge builds into the area. A warm front will push our temperatures well above normal into the mid to upper 50s. Our normal seasonal high for this time of year is now 50.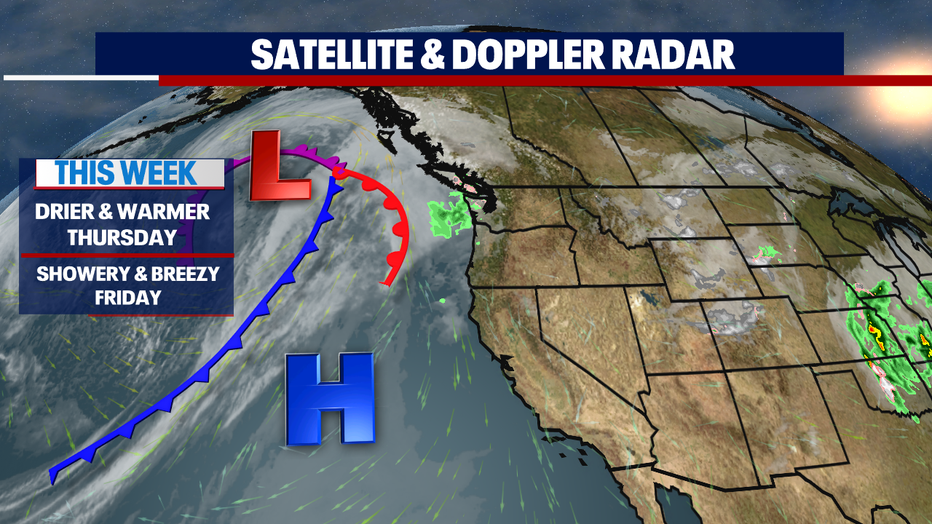 Just look at this snapshot of the lunch hour folks! Soak it up those clear skies while you can because it's not long-lived. Clouds will increase into the evening hours as the next system start to move inland.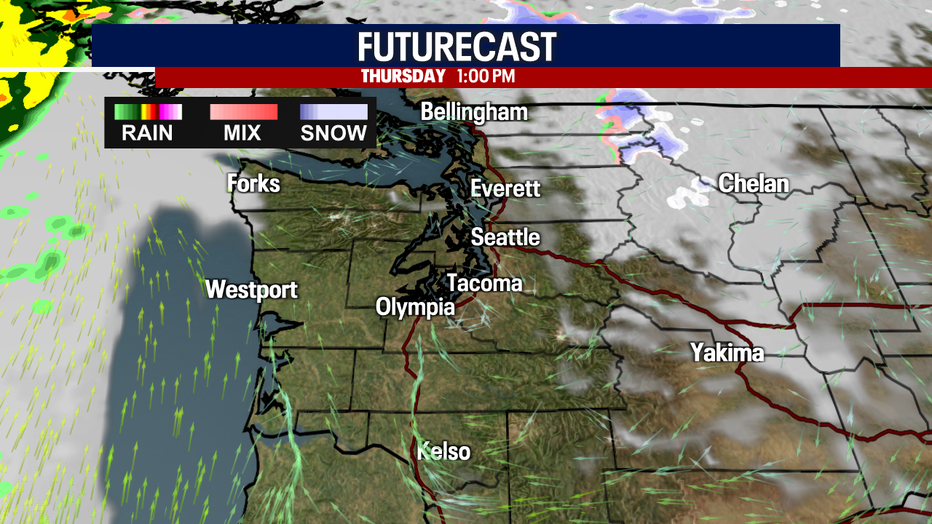 Highs Thursday are warm, landing well above normal in the mid to upper 50s for many!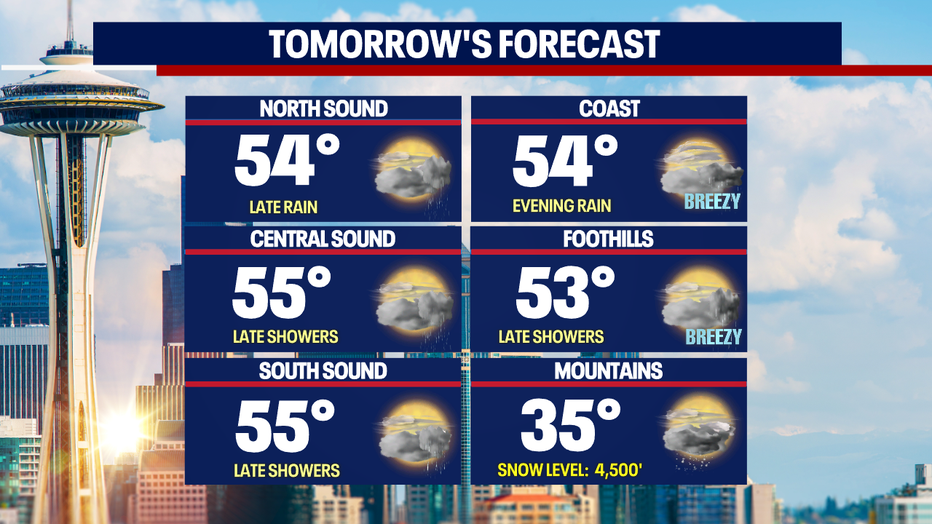 After the sun goes down, we'll have a few more hours of dry weather before the rain hits again at about 9:30 p.m. The mountains will see another chance of snow Thursday night into Friday.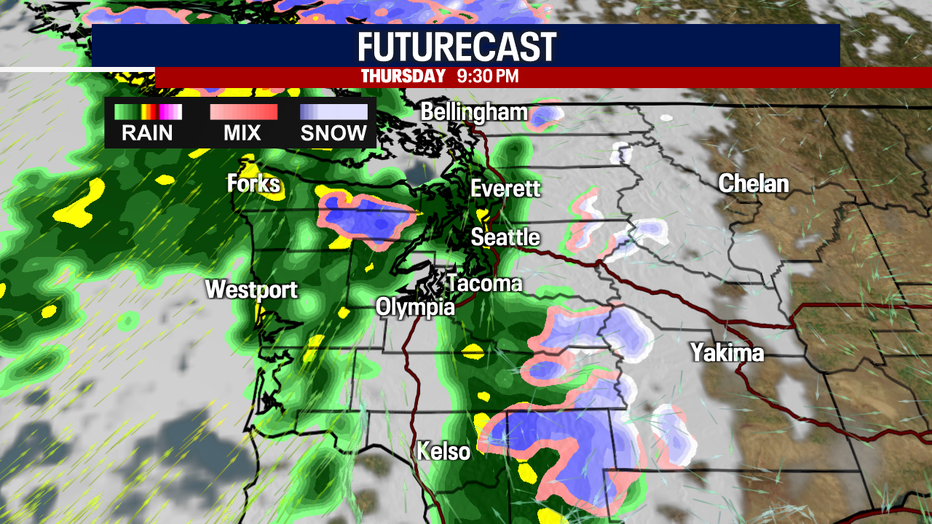 Friday is showery and breezy at times with winds out of the south/southwest. Highs Friday cool off some into the upper 40s near normal. 
The northern Cascades will get a nice refresher.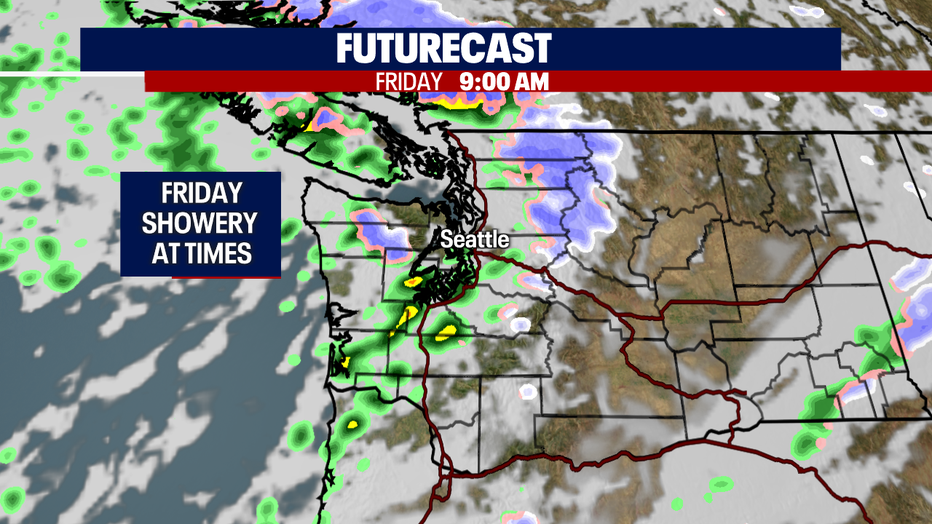 We dry out again heading into the first part of the weekend.  Saturday is dry along with most of Super Bowl Sunday! Highs hang in the upper 40s.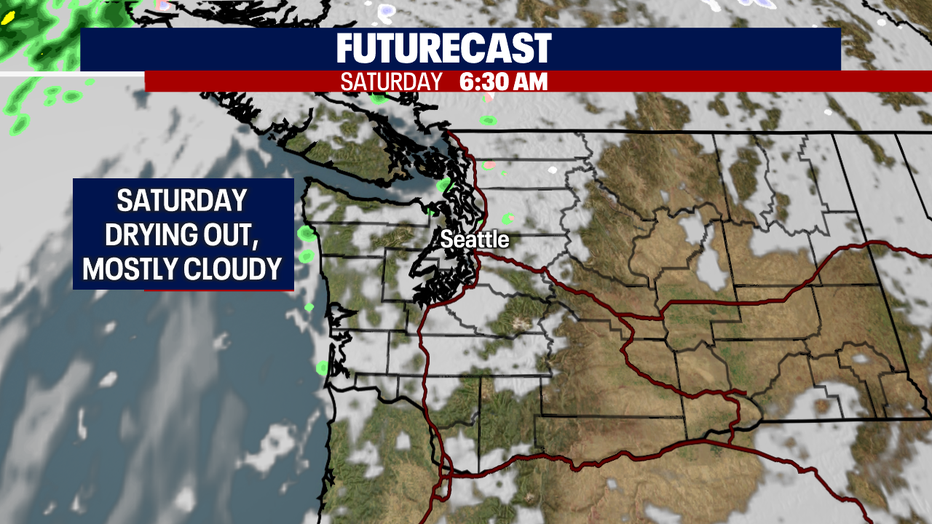 By late Sunday night, offshore ridging starts to break down opening the door for a few showers to return into early Monday. We do see a brief break in the rain before the next system moves inland late Monday night.  Winds Monday are breezy too. Highs cool into the mid 40s.
At this point, we are trying to hold out the showers for Valentine's Day, but we may see a few raindrops out of the gate before drying out to partly sunny skies.  Enjoy! 
Have a great rest of the week!  ~Erin Mayovsky, FOX 13 Forecaster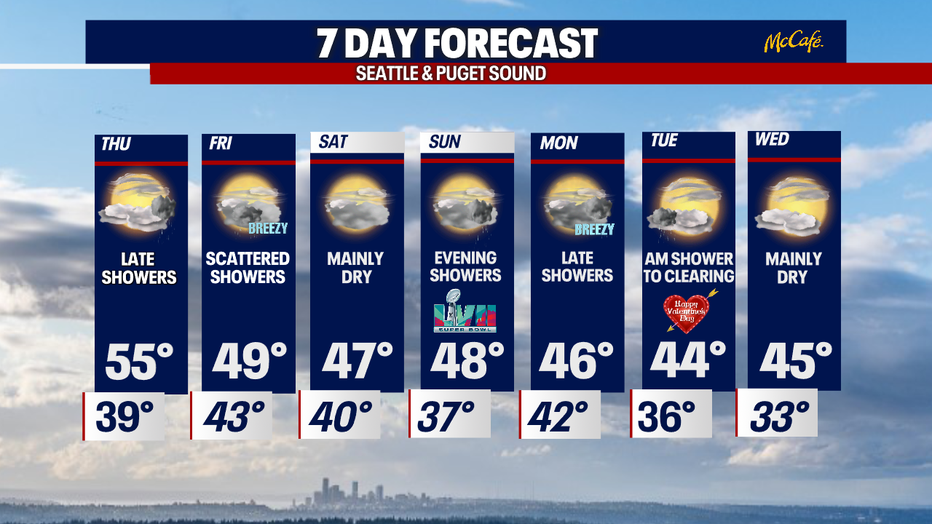 *Coast Forecast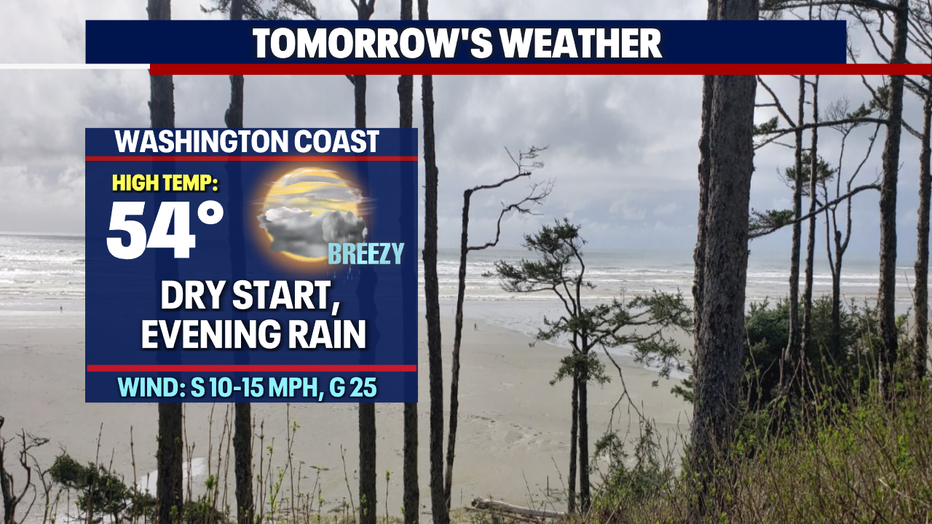 *Mountain Forecast