Seattle weather: A few more dry days ahead before rain returns Friday
SEATTLE - Clouds kept temperatures below average on Tuesday, with Sea-Tac only warming into the mid-40s.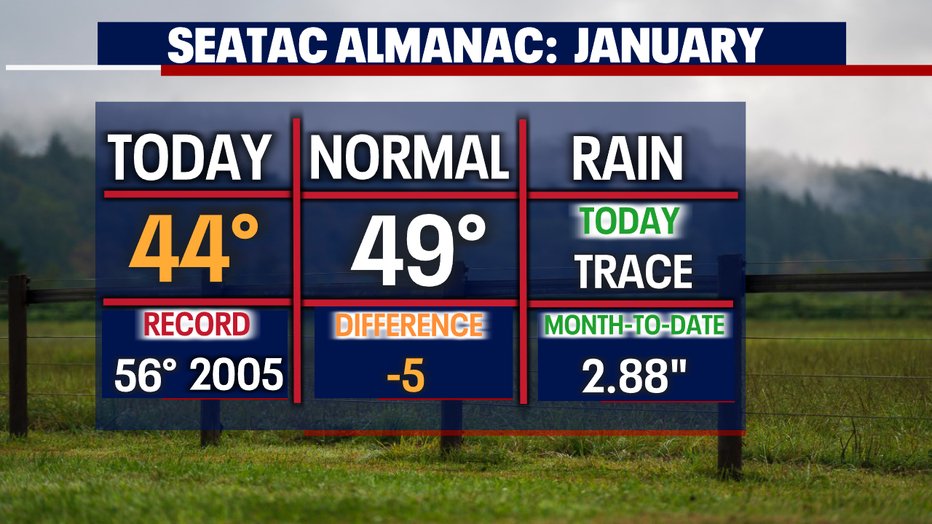 Overnight, temperatures sit near average under mostly cloudy skies. Areas to the north may see light showers quickly move through while folks farther south experience fog.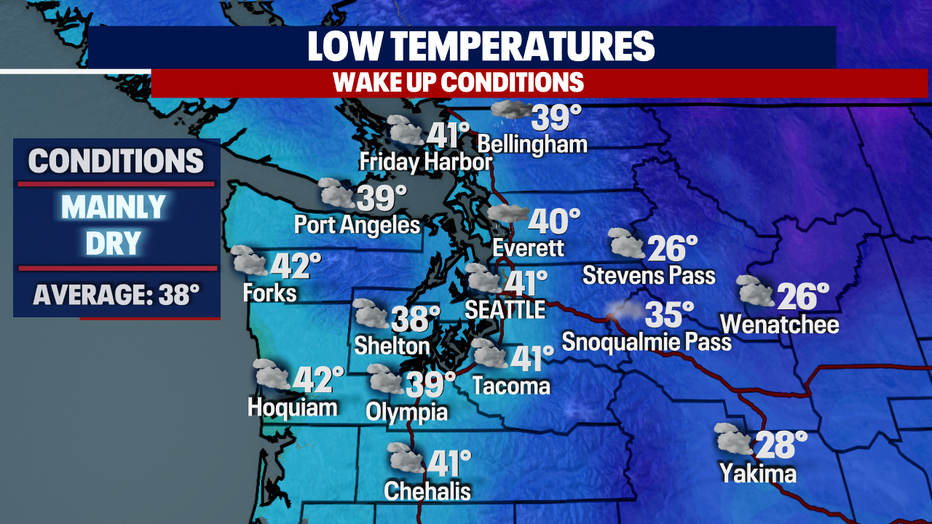 Here's a peek at 8 a.m. Wednesday during the morning commute. Most areas start the day with mostly cloudy skies and dry conditions.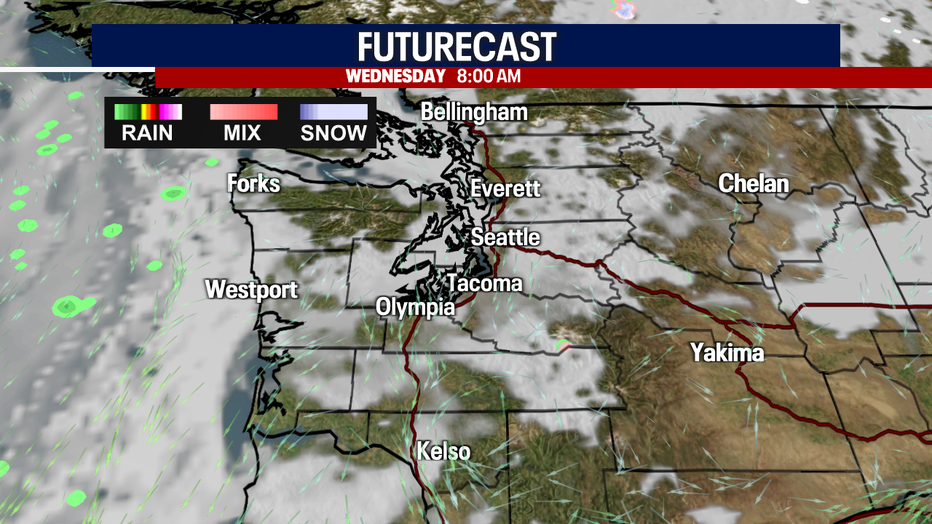 We can thank the ridge of high pressure off the coast in the Pacific for our dry days. This ridge will block storms from moving into Western WA and instead push them well to the north of us.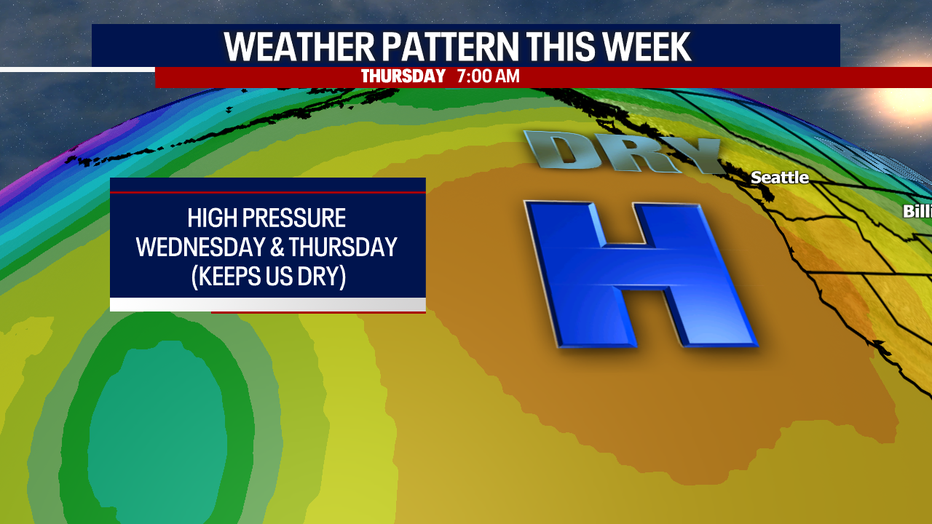 By Wednesday afternoon, we'll see plenty of blue sky with highs landing in the mid to upper 40s.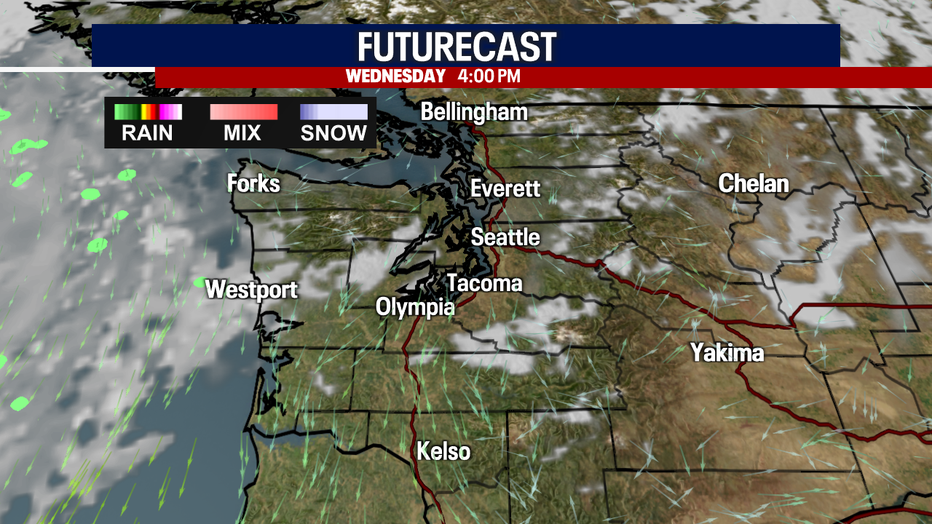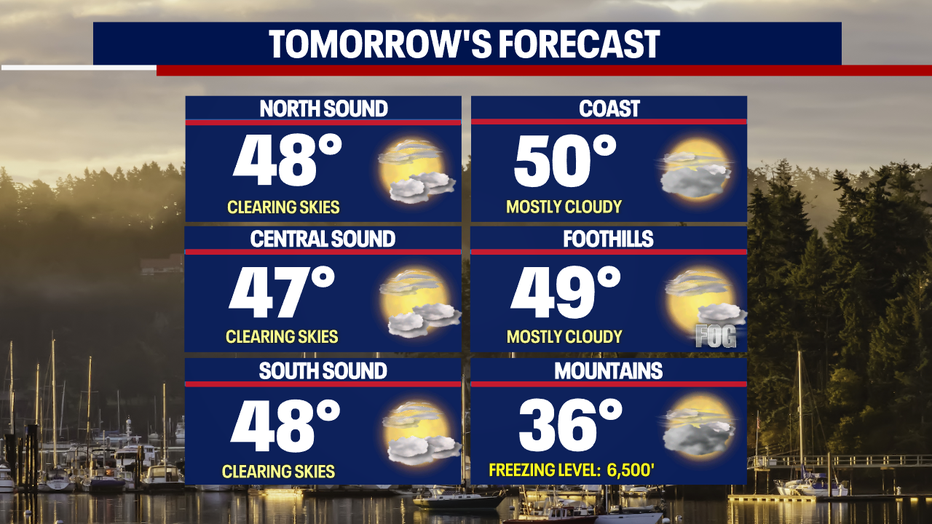 Thursday starts out partly cloudy and dry, but clouds will increase throughout the day. Highs warm into the mid-40s.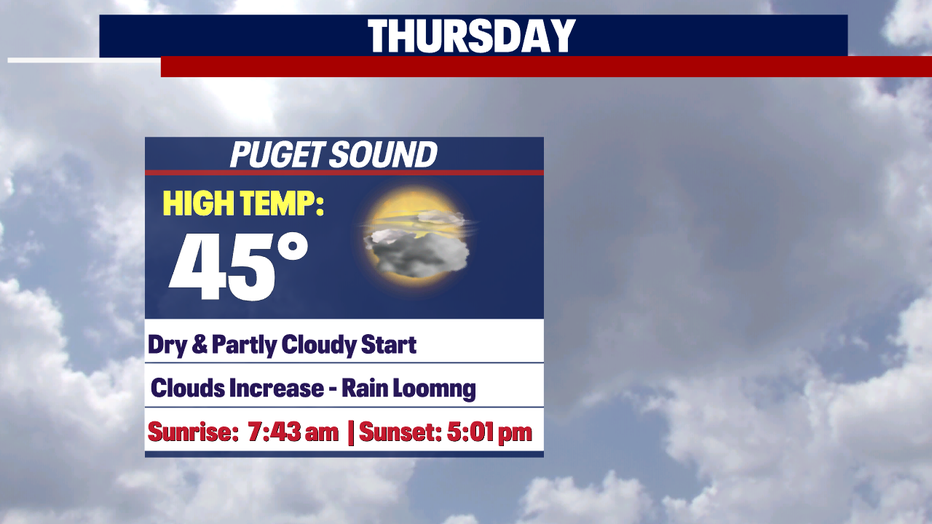 Just as we get used to the dry and partly sunny conditions change happens.  Look for lowland rain and mountain snow to return late Thursday into Friday.  Showers most likely will linger into Saturday.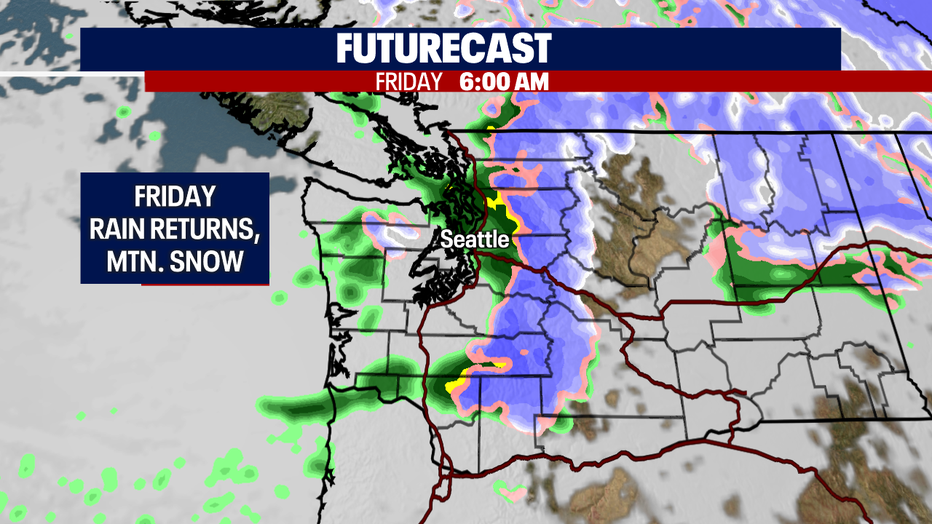 High-pressure returns by Sunday along with the potential for chilly air to filter into the region from British Columbia. This air-mass will send highs into the 30s with overnights dipping into the mid-20s. Snow levels will also drop to near 500' during this time. 
Right now, we're looking mainly dry with a partly to mostly sunny start next week, but we're keeping our eye on models as the forecast shifts. If any moisture moves into the region, there is a chance for lowland snow, but any accumulation would be minimal. Stay tuned!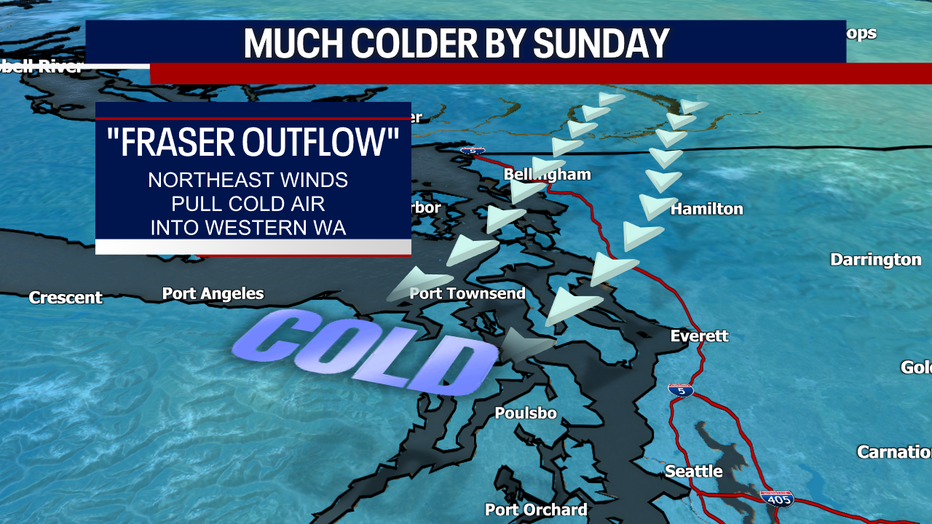 Have a great rest of the week!  ~Erin Mayovsky, FOX 13 Forecaster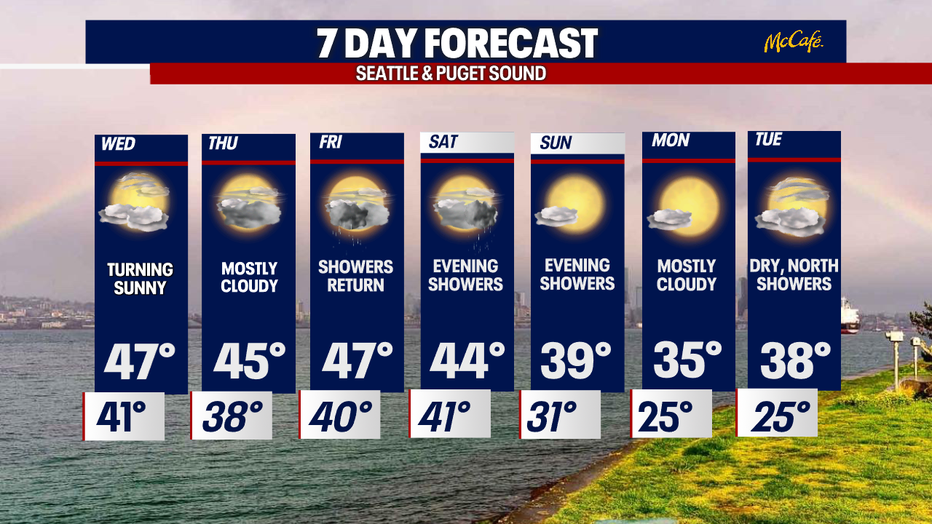 *Coast Forecast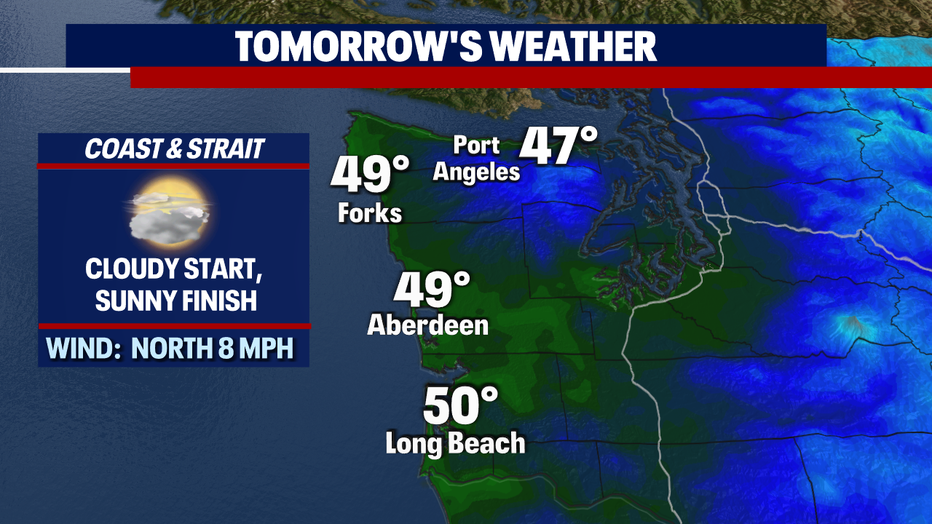 *Mountain Forecast