WMW viewer tips lead to accused machete-wielding woman abuser in Georgia
FUGITIVE CAPTURED IN DECATUR, GEORGIA Jan. 7, 2014 -- Another great capture proving that thanks to Washington's Most Wanted viewers, Crime Stoppers and our law enforcement partners, there really is nowhere left to hide for dangerous fugitives! The U.S. Marshals arrested Calvin Bester yesterday in Decatur, Georgia, thanks to tips from Washington's Most Wanted viewers to Crime Stoppers of Puget Sound. We featured him on WMW on November 8, 2013. That photo above is his new booking mug shot from the DeKalb County Jail. Bester is accused of choking a woman in front of their 8 month old child. Detective say in the past he has also held a machete to her throat. King County Sheriff's Detectives had been searching for Bester since early November when they requested our help in finding him.  He is the 483rd fugitive caught since WMW launched in November, 2008.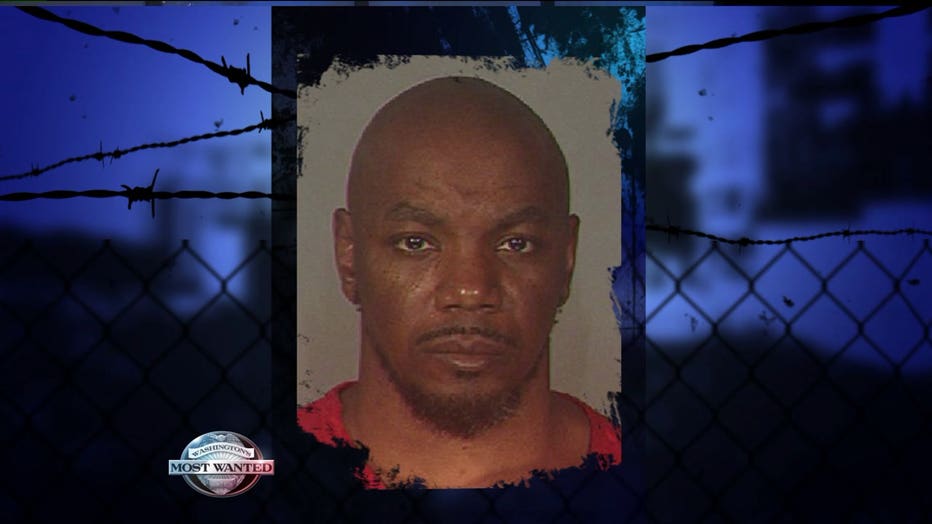 FUGITIVE WANTED IN KING COUNTY Nov. 8, 2014 -- Calvin Bester is a wanted woman abuser who has the word "Player" inked on his arm with a gun beneath it. But – Bester likes machete's too. He put one to the throat of the mother of his child. Now he's accused of attacking her with his bare hands. "Bester is wanted for strangling his ex-girlfriend, right in front of their 8 month old child," says King County Sgt. Cindi West. "In fact, he didn't stop strangling her until the baby started crying. Anybody that's willing to strangle a person in front of their child, something's wrong and we need to get this guy off the street, and make sure the victim and the baby are safe."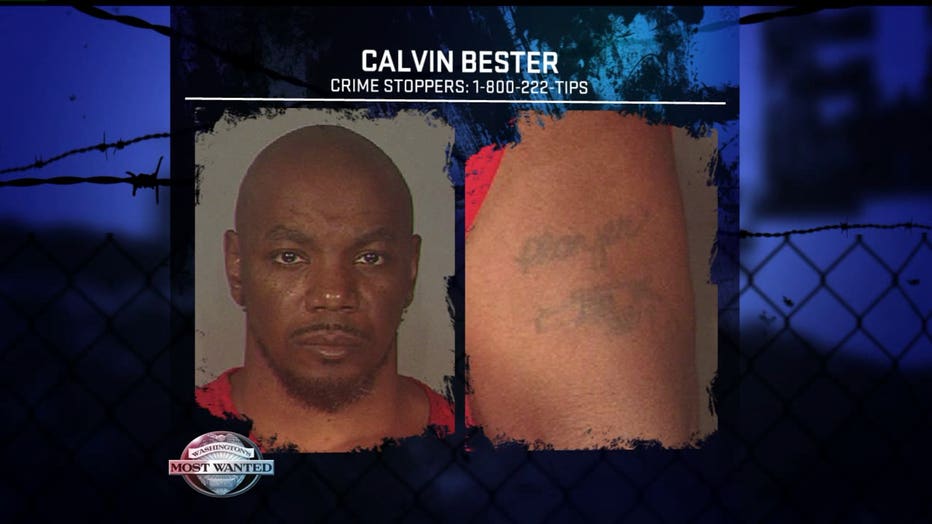 Calvin Bester is 41 years old. If you know where he is, call an anonymous tip into: CRIME STOPPERS: 1-800-222-TIPS You must call the Crime Stoppers hotline with your tip to be eligible to receive a cash reward for information leading to a fugitive's arrest. CLICK HERE for information on how to TEXT A TIP to Crime Stoppers