WMW joins undercover sex sting to bust online predators trying to prey on young kids
TACOMA -- Washington's Most Wanted's Parella Lewis recently joined an undercover sting operation where agents pretended to be kids and grown men and women showed up at a home to have sex with them – a disturbing reality that's happening every day. "There`s a serious problem with people preying on our children," says Det. Sgt. Carlos Rodriguez. He heads Washington State Patrol's Missing and Exploited Children Task Force, spending his days hunting people looking for sex with minors. "Unfortunately, there is high demand for this type of crime." I recently joined the task force and dozens of other agencies on a sting operation to identify child predators in our communities. Undercover agents either posted or responded to various ads online. We witnessed suspect after suspect showing up to a home where they believed young kids were waiting to have sex with them.
"When I say children, minors, I`m talking 11 years old, 8 years old, kids. These aren`t age difficult. We`re not talking about what`s on the verge of legal, there`s nothing legal about this." Officers texted with suspects who believed there was a mother pimping out her three children: An 8 year old girl, an 11 year old girl and a 13 year old boy. Charging documents show two men replied that, 'Young is good. Your limit is our limit. We have fantasies about single-digit age.' The task force says that text was from 49 year old Robert Quintero and 51 year old Shelley Harper, who drove almost 150 miles to have sex with these children. Another man that was arrested in the operation is 48 year old Eric Jacobson. He said 'The 8 year old girl was too young, but asked about the 11-year old.' The rest of what was discussed is simply too graphic to repeat. "People really do these types of crimes. You hear about it all of the time. People traffic their kids, they sell them for sex. There are kids who run away and do that themselves. There are people who prey on children, even those who don`t want anything to do with sex and there are those types of crimes." Eleven people in all showed up during the operation: Ten men and one woman ranging in age between 20 and 57 years old, but thanks to the hard work of the task force and so many other agencies these eleven are no longer on the streets or in our neighborhoods.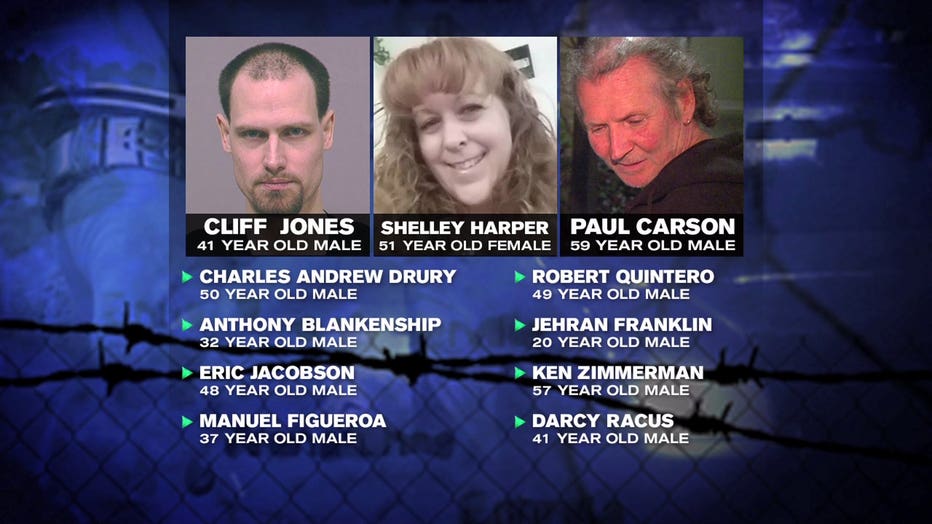 Det. Sgt. Rodriguez says, "This is the best thing to do is to make sure that people cannot hurt children, because that`s where it all starts. How is that person trafficked? Did they run away? Why did they run away? Are they being abused at home? So, all the cases we work, it`s a full spectrum. Anything with child exploitation if we can help those kids earlier, maybe we can stop some of that." WSP's Missing and Exploited Children Task Force is one of the few agencies in the state that can accept public donations. CLICK HERE to help fund more stings like this one and help put more detectives in place to fight this epidemic.