WANTED: White Center Safeway attacker wearing a man purse
King County detectives are trying to identify a shoplifting suspect who took a grocer store guard for a wild ride.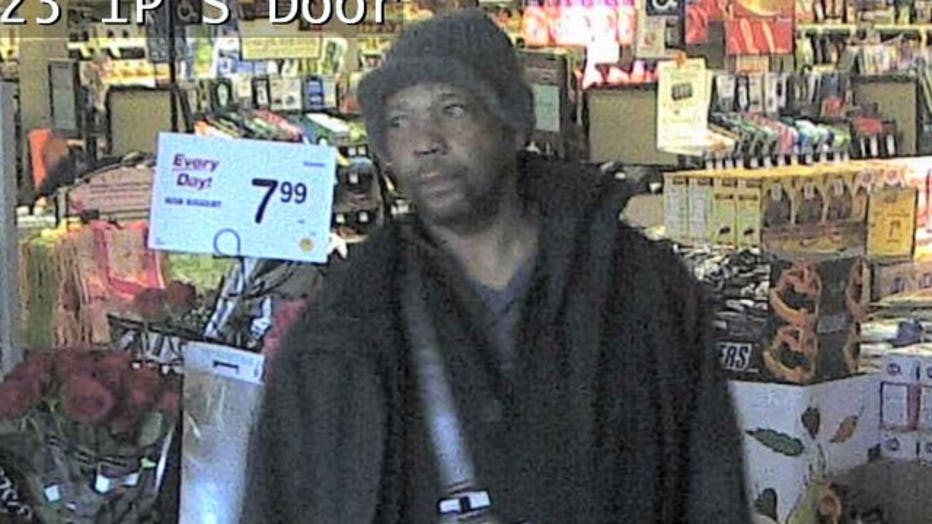 Police said the suspect stole a number of liquor bottles from a Safeway store in White Center. As he was trying to get away in his vehicle, a security guard approached him. The suspect, wearing a man-purse, decided to flee the area once approached. He floored the gas, and the security officer was thrown over the car. Then the suspect tried to run him over, but a Good Samaritan stepped forward and pulled the man out of the way before he fled. Loss officers grabbed photos of him before he fled the store. He was wearing a gray hat, black jacket, black t-shirt, black jeans and carrying a man purse looped over his neck. He was driving in a 200 Maroon Dodge Caravan. If you have any information on the suspect or his man-bag call: CRIME STOPPERS: 1-800-222-TIPS You must call the Crime Stoppers hotline with your tip to be eligible to receive a cash reward for information leading to a fugitive's arrest. CLICK HERE for information on how to TEXT A TIP to Crime Stoppers.