Violent street robbers: Help identity pair of suspects seen using victim's credit cards after brutal attack in Belltown
WANTED IN SEATTLE


The suspects shown above are wanted after a tourist to Seattle suffered a brutal attack. Photos below show some of the bruising on his body. He was beaten so severely, he had to have reconstructive surgery on his face, but we aren't identifying him for his safety.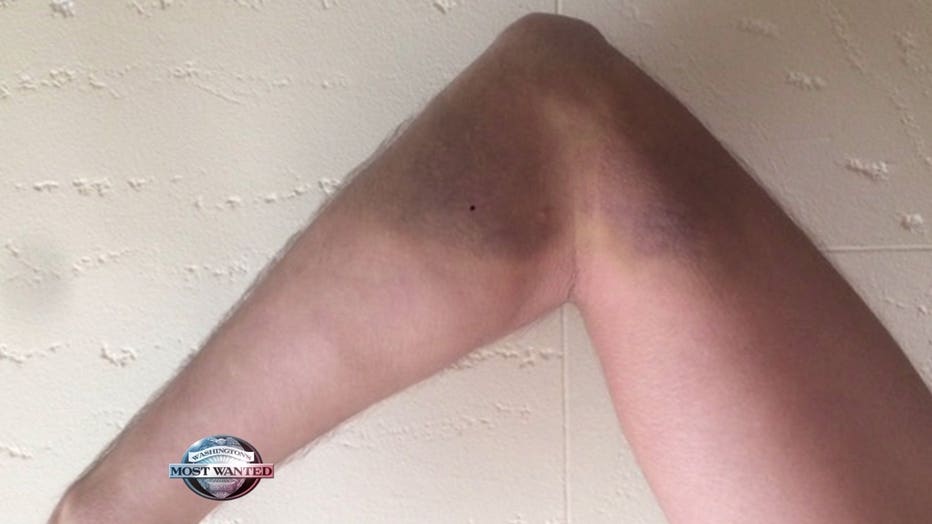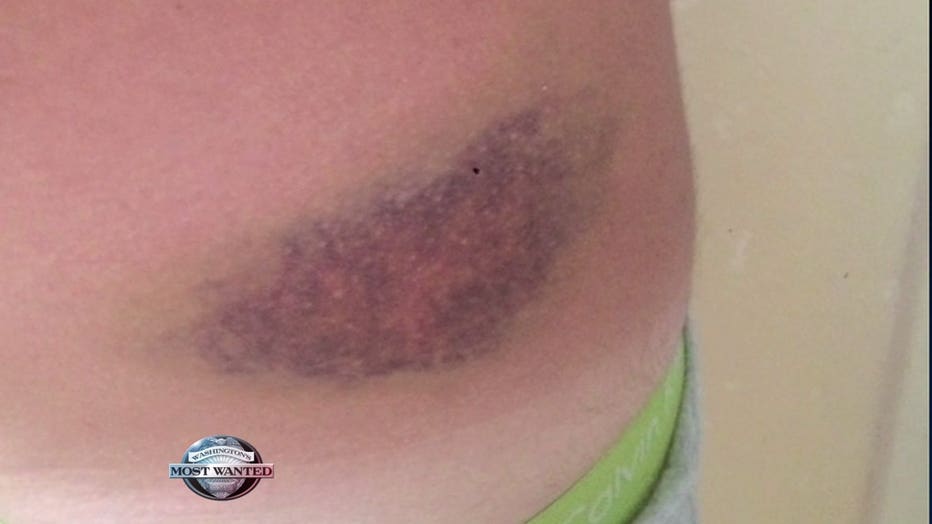 Now, detectives are trying to identify two suspects who used the victim's credit cards at stores in lower Queen Anne shortly after the robbery. The one guy in the purple shirt looked like he was tweaking hard -- spending a bunch of time at the kiosk where you get prepaid cards before racing off to meet up with the other suspect in the white hooded sweatshirt.

The victim in the case was walking through Belltown headed back to his hotel. "And he's just kind of looking around and all of a sudden, there's a guy in front of him and the guy doesn't say anything. He just takes his fist and knocks him to the ground," says Ret. Det. Myrle Carner with Crime Stoppers of Puget Sound.

"He's soon joined by two other suspects and they pretty much beat him. They take his watch and credit cards and everything and pretty much ran."

They also stole his gray Carhartt jacket like the one shown below.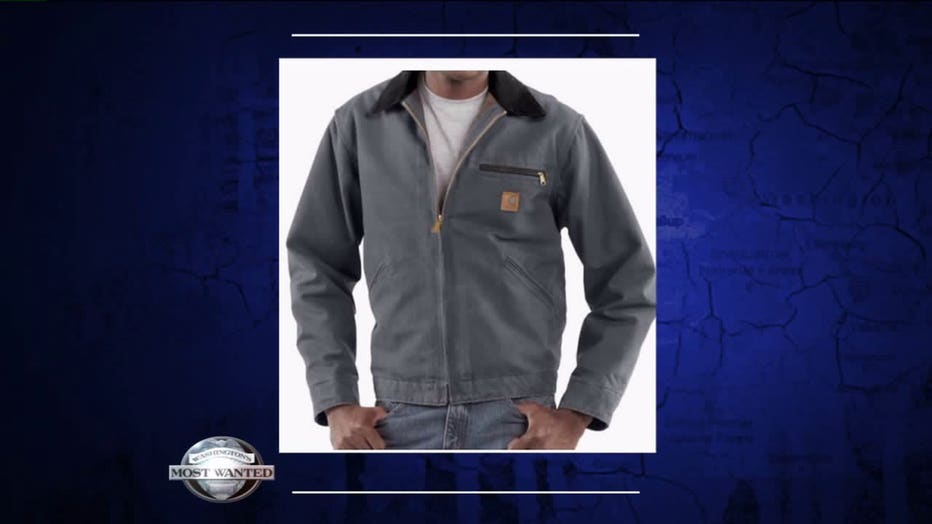 The victim described the suspect who attacked him as black and having braids like the ones shown below, some facial hair, mid-20's, 5'10" and wearing a black baseball hat and black leather jacket.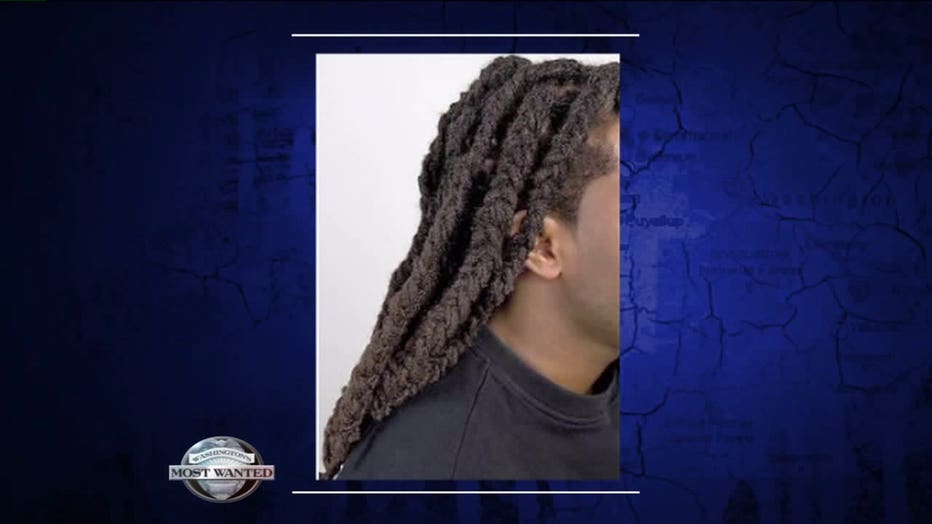 The first suspect seen using the victim's credit card is white, mid to late 30's and wearing a black sweatshirt with a white hooded sweatshirt under it, black jeans and black and white tennis shoes.

The second suspect's race isn't known. He has an olive complexion, dark hair and he was wearing a purple shirt with dark colored shorts.

Keep an eye out for them around the lower Queen Anne area.




If you know either of their names, call an anonymous tip into CRIME STOPPERS: 1-800-222-TIPS

You must call the Crime Stoppers hotline with your tip to be eligible to receive a cash reward for information leading to a fugitive's arrest.