Violent gang member, Brandon Bethay, caught by Yakima cops after jumping out of vehicle and trying to run
FUGITIVE CAPTURED May 10, 2013 -- The Department of Corrections says Yakima police caught Brandon Bethay on Friday -- after he jumped out of a vehicle and trying taking off. FUGITIVE WANTED IN YAKIMA COUNTY April 12, 2013 -- Seems tattooed-terror, Brandon Bethay, has been so busy committing crime -- he hasn't had time to finish that two-bit tattoo on his stomach.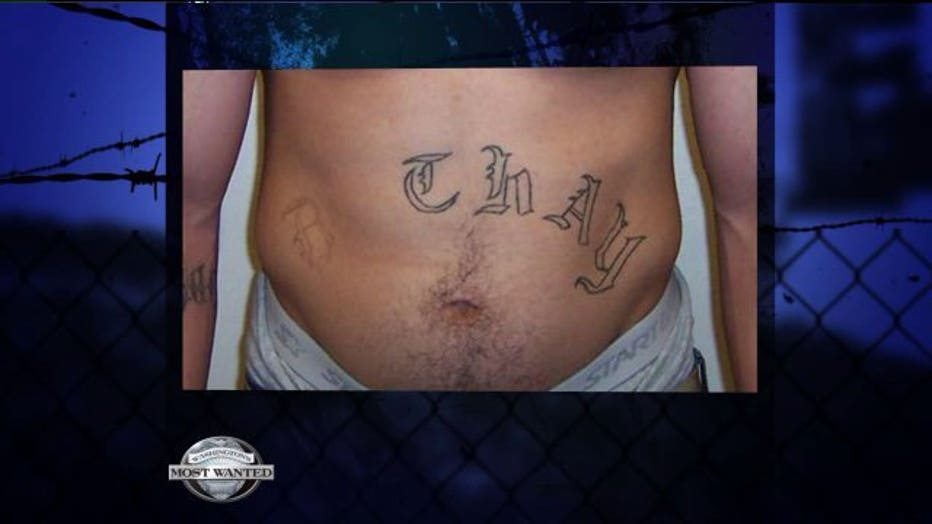 It's supposed to be his last name, but it seems his tattoo guy started at the end, never finished the "b", and left out the "e" all-together.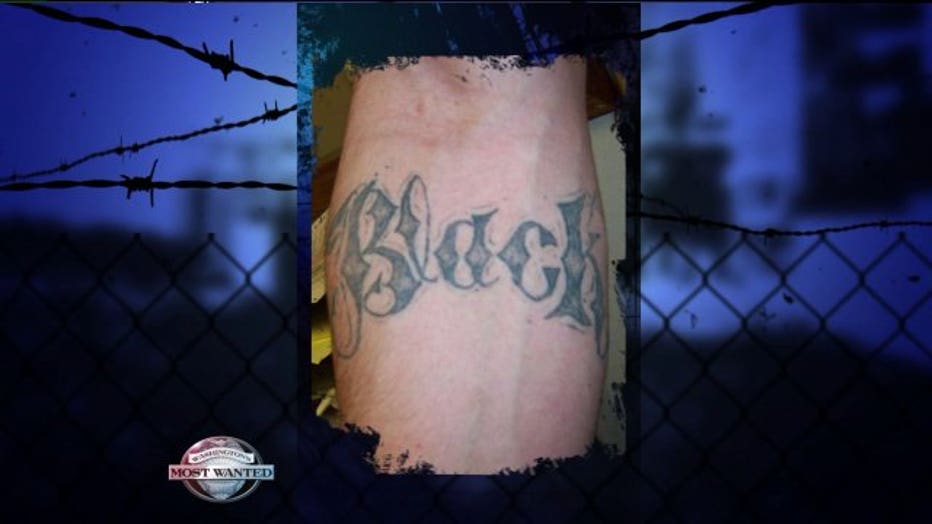 Bethay is a violent gang member street named "Black", and has the tattoo to go with it on his arm. Officers say he's violent, and busting DOC probation in Yakima County right now for robbery, and beating his girlfriend. Here are the details on BRANDON BETHAY:
Officers think he's still in the Yakima area. If you spot him -- stay away -- and quickly call an anonymous tip into: CRIME STOPPERS: 1-800-222-TIPS You must call the Crime Stoppers hotline with your tip to be eligible to receive a cash reward for information leading to a fugitive's arrest. CLICK HERE for information on how to TEXT A TIP to Crime Stoppers.