Thief has a change of heart, asks for help returning stolen chair to retired police officer's widow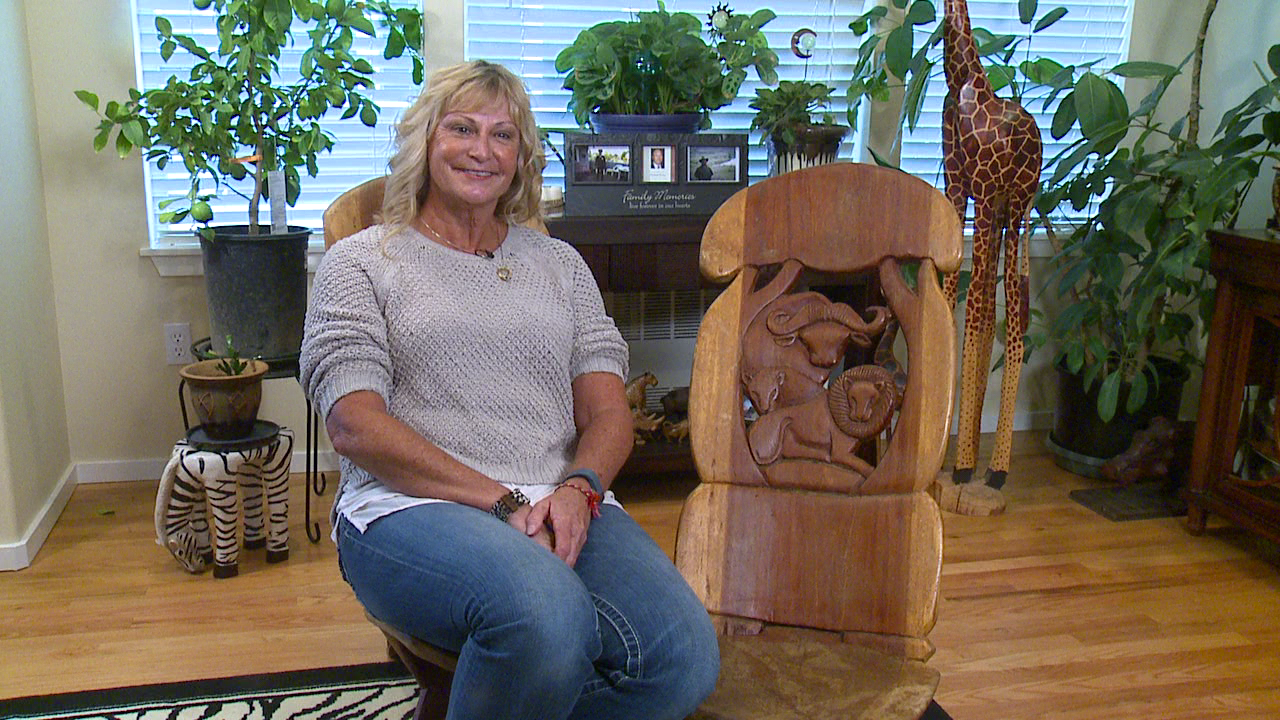 SNOHOMISH -- It's not unusual to get phone calls from victims of crime asking for help, but the message I got almost two weeks ago was a first. 'Benjamin' -- who didn't want his full name used -- had seen a story aired on Washington's Most Wanted in 2010 asking for help finding a stolen African chair that belonged to Kris Raymond, the widow of retired Seattle police officer Mike Goetz. 'Benjamin' had the chair. In fact, he was the one who stole it. Benjamin had been a meth user for 20 years and would steal anything that wasn't "nailed down." He got clean and sober two years ago and is now trying to repair the damage of his past.
Kris and Mike bought two chairs in Zimbabwe, where they opened a bed and breakfast after Mike retired.  Both chairs are beautifully carved. Kris' chair had leopards on it, Mike's was decorated with a lion, a leopard and a cape buffalo. "If they really, really need that chair for some reason, they can keep it but it's something where that's a part of Mike and they've got to realize that chair's a very valuable thing to me in my heart. That was part of Mike," Kris said when interviewed in 2010. It's a message that hung heavily on the heart and mind of 'Benjamin.' He wanted to give it back but also didn't want to get in trouble. Kris said she didn't want him prosecuted, she just wanted the chair back that held so many memories of her adventure in Africa with Mike.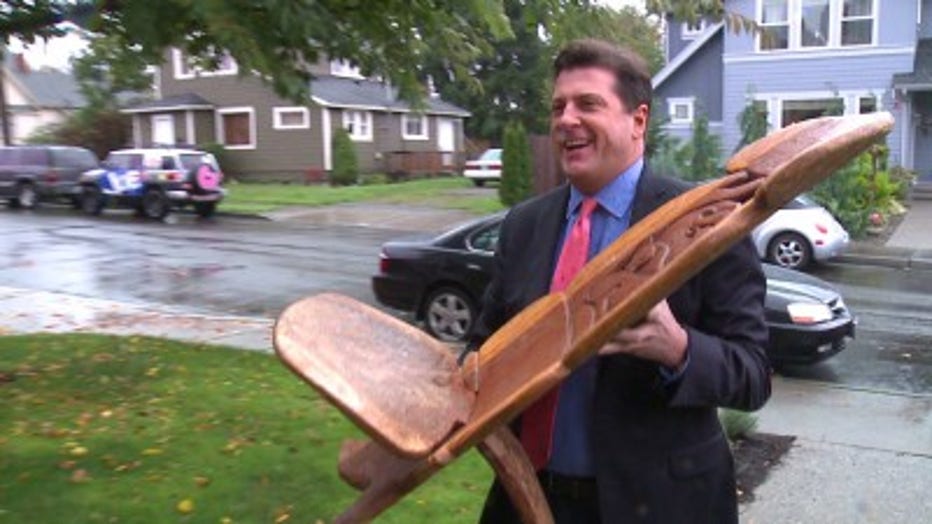 I met 'Benjamin' to pick up the chair and then took it to Kris' home in Snohomish, where she moved after the theft in Marysville. "It's in perfect condition. Whoever had it took care of it quite well," she said. Kris said she has always kept a place open for it in her home. "It just made what Mike was come back. That's the kind of person Mike was, no matter who he met, you remembered him and so this gentleman will remember Mike." Kris said her late husband would have given 'Benjamin' a second chance and so is she. "Thank you for what you've done. You've given it back. You got a part of Mike," she said. "Mike visited you for how many years you've had it and look, you've turned your life around." The chair has some new carvings on the underside but Kris doesn't care. She is glad it's back. "Yay, I'm so happy. I'm so glad." Benjamin's story is proof there can be redemption for anyone. If you've stolen something or done something and want to make it right, email me at David@Q13FOX.com