Security camera-stealing crooks: Help Seattle Police identify criminal couple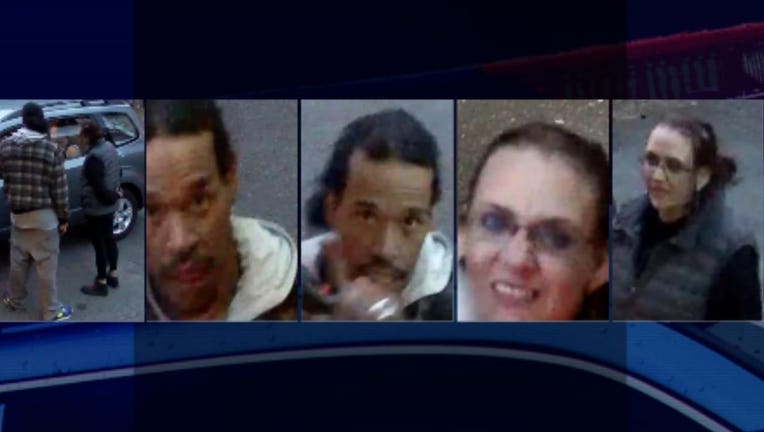 WANTED IN SEATTLE --
Seattle Police are trying to identify a couple who stole five surveillance cameras from a Pilates studio.

Watch the video as a woman walks toward a camera in north Seattle and then you see her jump like she's trying to grab it. The guy follows along behind her and you see him point to the camera. Another shot shows them at the entrance to a garage outside the gym on 30th Ave. NE. You see her pulling a camera down and then she goes over next to the guy and ducks down. A few seconds later you see the camera start to wiggle and then video spirals as they pull it off the wall.

"Although it's humorous, it is a felony," says Ret. Det. Myrle Carner with Crime Stoppers of Puget Sound. "We want to get them off the street because they're stealing your equipment that you put in to help catch guys like this."

Fortunately, police got a good look at their faces

If you recognize either of these camera thieves, call an anonymous tip into:
CRIME STOPPERS: 1-800-222-TIPS

You must call the Crime Stoppers hotline with your tip to be eligible to receive a cash reward for information leading to a fugitive's arrest.