Seattle Police searching for suspect and witnesses in hate crime attack


SEATTLE -- Seattle Police are trying to identify the suspect in a hate crime attack.

Bias Crimes detectives say he started using gay slurs and then beat a man in the front seat during an Uber Pool ride. He is the one you see on the right in the dark jacket and white t-shirt and khakis. The victim and suspect did not know each other.

Around 3:00 a.m. on March 12th, the victim was picked up by a ride-share vehicle in the 300 block of East Pike Street. The victim was sitting in the front passenger seat when the car, which was serving as a carpool, stopped at 12th Avenue and East Pine Street to pick up two men and a woman. When the ride-share vehicle pulled up, one of the men–the suspect in the assault–opened up the front passenger door of the car and began to sit down on the victim's lap.

The two passengers who had accompanied the suspect then made several homophobic remarks from their seats in the rear of the vehicle. The suspect moved to the back seat of the car and, during the drive, he and his two friends continued to make homophobic remarks. The suspect then grabbed the victim's baseball cap and threw it out of an open window, before pulling the victim's hair and repeatedly punching him while calling him a slur.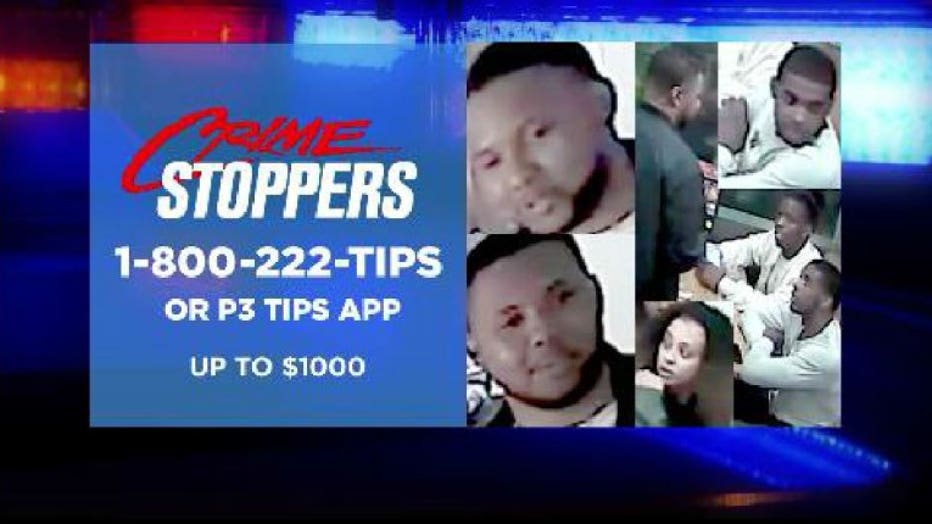 A portion of the incident was recorded by a bystander, who provided the video to police. Surveillance cameras at a nearby restaurant also captured the suspect wearing a dark jacket and khaki pants along with two people who accompanied him on the drive.

Detectives were able to identify and contact the man who had accompanied the suspect on the ride-share trip, but he was uncooperative and declined to provide police with information about the suspect.

If you have any information on the suspect or the witnesses with him, Crime Stoppers will pay you a cash reward of up to $1,000 if you can identify the suspect or have any information that leads to an arrest in the case. Call 1-800-222-TIPS (8477) or use the P3 Tips App on your phone.