Seattle police say trio of accused crooks swiped woman's wallet from restaurant, quickly cashed-in at store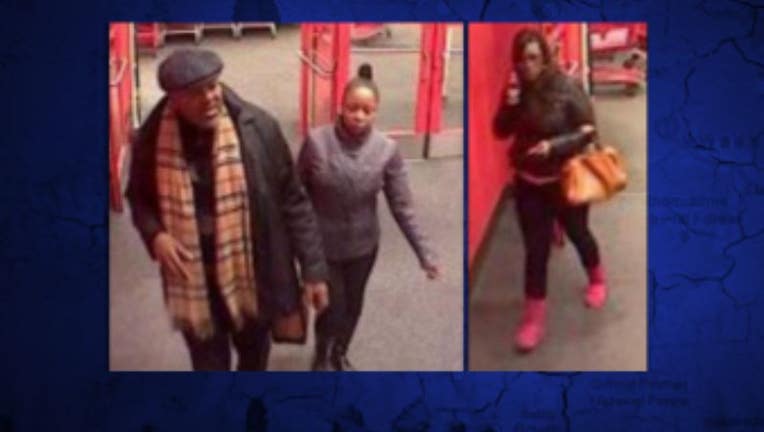 WANTED IN SEATTLE -- It's sad but you just have to keep a close eye on your wallet or purse no matter where you are, even if you are sitting in a restaurant, because thieves – like these three accused identity theft suspects -- are constantly looking for an easy target. Seattle police say the guy in the scarf bumped into a woman sitting at a downtown restaurant and used the scarf as cover to steal her wallet right out of her purse. "During the time she discovered her wallet was missing and making a police report, we have several instances where the suspects who took the wallet went out and tried to make purchases," says Ret. Det. Myrle Carner with Crime Stoppers of Puget Sound.
The photos were snapped at the Target store in West Seattle. The first suspect is wearing a Burberry patterned scarf. He's tall and detectives think he's in his 50's. Detectives say the woman with him appears to be in her 30's and has a medium build. The third suspect who tried to use the cards is wearing bright pink boots. Detectives say she appears to be in her 20's or 30's with a heavier build.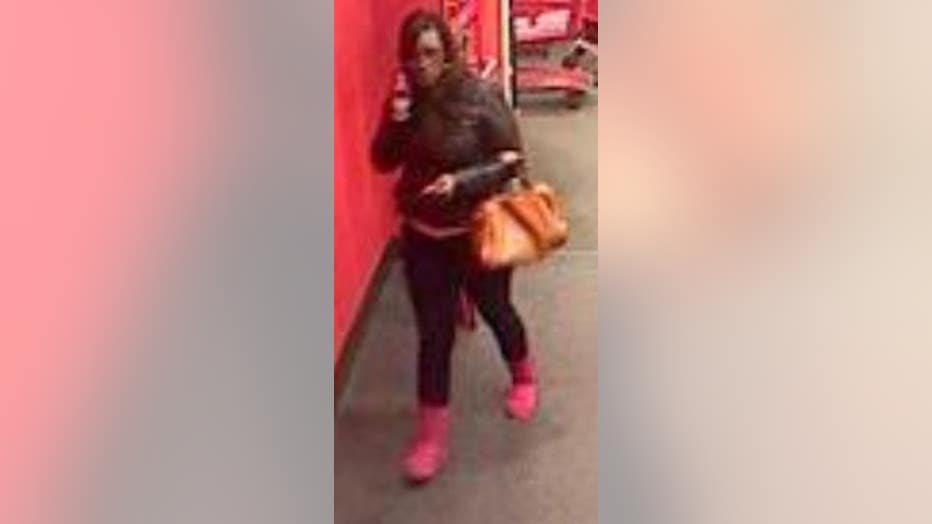 Detectives say these three are working together so there will likely be more victims until they are caught. If you know any of their names, call an anonymous tip into: CRIME STOPPERS: 1-800-222-TIPS You must call the Crime Stoppers hotline with your tip to be eligible to receive a cash reward for information leading to a fugitive's arrest. CLICK HERE for information on how to TEXT A TIP to Crime Stoppers