Seattle police need your help finding hit and run driver who nearly killed young girl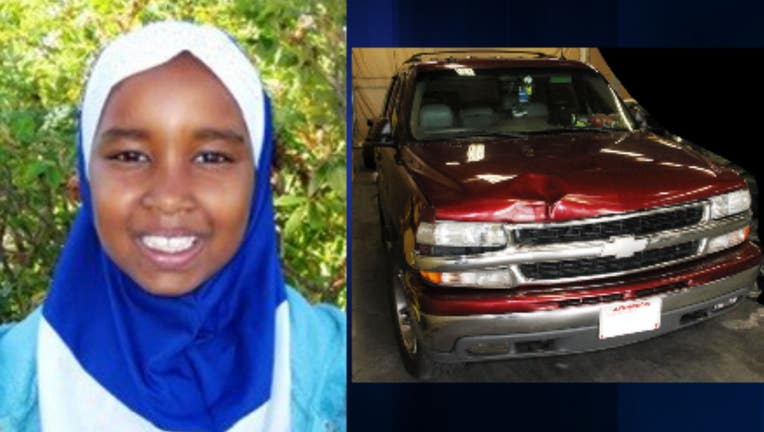 HIT AND RUN DRIVER WANTED IN SEATTLE --
You are the last hope for finding the driver that hit a little girl in a crosswalk -- almost killing her.

Just look at the smile on Zeytuna Edo's face. She was 7 years old when she was hit in a crosswalk on Martin Luther King, Jr. Way S. in Seattle on September 30th, 2014.

Zeytuna was on her way to the Boys and Girls Club.

Detectives didn't think she would survive or walk and talk again, but miraculously she did and now Seattle police are hoping you can help figure out who almost took her life.

The photo above shows the maroon 2003 Chevrolet Tahoe that ran the red light and hit her. It had been stolen and was recovered the following morning. Police have exhausted all investigative leads to identify the driver.

"The vehicle actually slowed down after they hit the girl, which means they probably were thinking about stopping," says Ret. Det. Myrle Carner with Crime Stoppers of Puget Sound. "Perhaps you're the person who was in that truck or you know the person that drove that vehicle. We just want to talk to you."

Zeytuna's cousin, Mohamed Aden, talked about the horrible crime. "It is beyond terrible. What happened was very upsetting and inhumane."

If you have any information on who was in the truck that hit Zeytuna, call an anonymous tip into:
CRIME STOPPERS: 1-800-222-TIPS

You must call the Crime Stoppers hotline with your tip to be eligible to receive a cash reward for information leading to a fugitive's arrest.