Rodolfo Alfaro-Lopez: High-Violent gang member who turned Valentine's Day into terror for pregnant girlfriend -- missing in Tri-Cities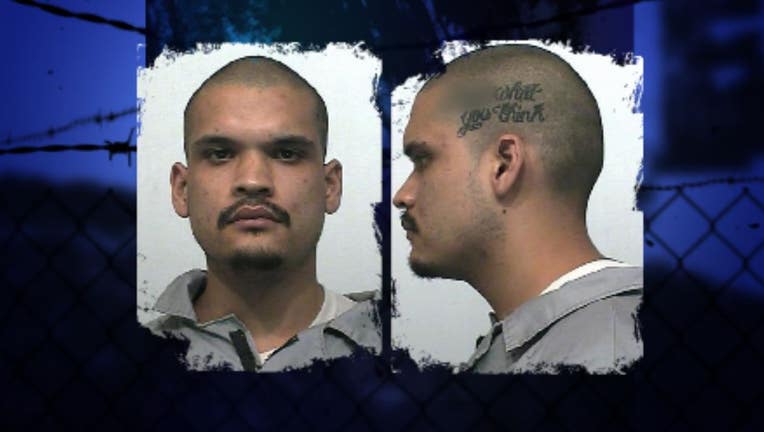 WANTED BY DOC IN TRI-CITIES --
This dangerous Tri-Cities fugitive turned Valentine's Day into terror for his girlfriend -- and their unborn child.

The beating he gave her while she was more than six months pregnant was far from love.

Rodolfo Alfaro-Lopez, a.k.a. 'Beavis,' is a High-Violent gang member with a huge rap sheet who's now breaking probation for that felony assault conviction on the mother of his children.

The tattoo on his head shows says "F--- what you think."

If you know where he's hiding, call an anonymous tip into:
CRIME STOPPERS: 1-800-222-TIPS

You must call the Crime Stoppers hotline with your tip to be eligible to receive a cash reward for information leading to a fugitive's arrest.

CLICK HERE for information on how to TEXT A TIP to Crime Stoppers.