RiteAid robber also a Seahawks fan
SEATTLE -- Police are looking for a man who robbed a Puyallup Rite Aid pharmacy while wearing a Seahawks jersey.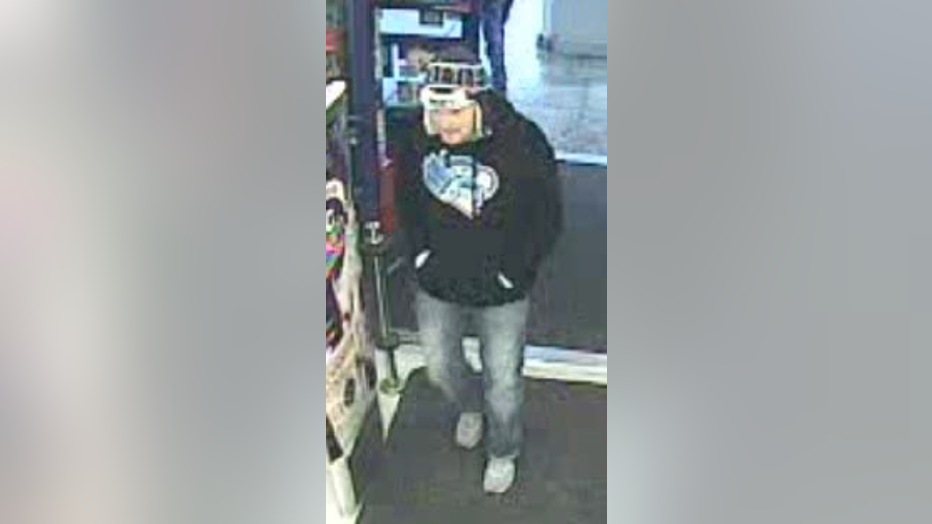 Police said the  man held the clerk up at gunpoint, and should be considered dangerous and looking to score drugs again. "People who do armed robberies for Oxycontin are the most dangerous because they're desperate," Pierce County Sheriff's Department Det. Ed Troyer said. "We've seen them jump over counters, assault people, so we want to get this guy identified." Police don't have much information on the Criminal, other than these surveillance shots. Contact Crime Stoppers with information: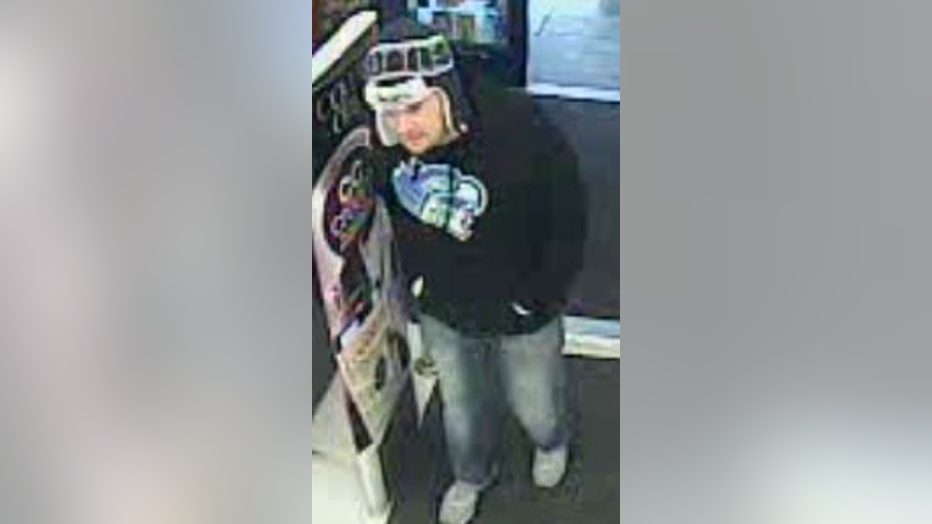 CRIME STOPPERS: 1-800-222-TIPS You must call the Crime Stoppers hotline with your tip to be eligible to receive a cash reward for information leading to a fugitive's arrest. CLICK HERE for information on how to TEXT A TIP to Crime Stoppers.