Police looking for armed estate sale robber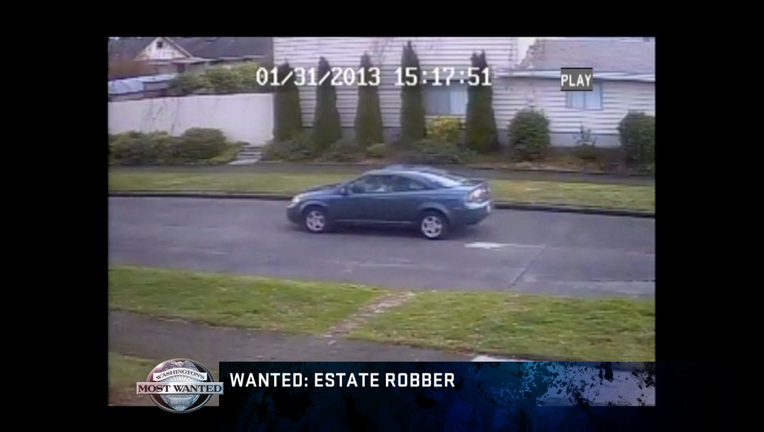 WANTED IN KING COUNTY -- A thief storms a home during an estate sale, orders everyone to the ground at gunpoint, and takes off with $8,000 in gold, gems and cash. Seattle police detectives want you to look at a surveillance pic of the getaway car to see if you know who was driving it -- a nearby private camera caught the blue, 2-door Chevy Cobalt as it raced away. The suspect is white, in his late 20s and has dark hair and a big build. He stole gold and pearl necklaces, gold ram's head cufflinks, a sapphire tennis bracelet and a gold cross – not to mention about $4,000 in cash. The man who was running the sale said this guy knew exactly where to go. "He knew where he was going, he knew the jewelry was there. He went to the jewelry before he went to the register -- there was no question in my mind that he had come in before," Chris Foss said. "He very well could be advertising these items -- maybe Craigslist or on eBay -- if you know of somebody, particularly if he's driving a vehicle a blue Cobalt and he's talking about selling items, it very well could be the suspect in this case so give us a call," retired detective Myrle Carner, Crime Stoppers of Puget Sound, said. He wore a mask and forced his way into the house near the Admiral District.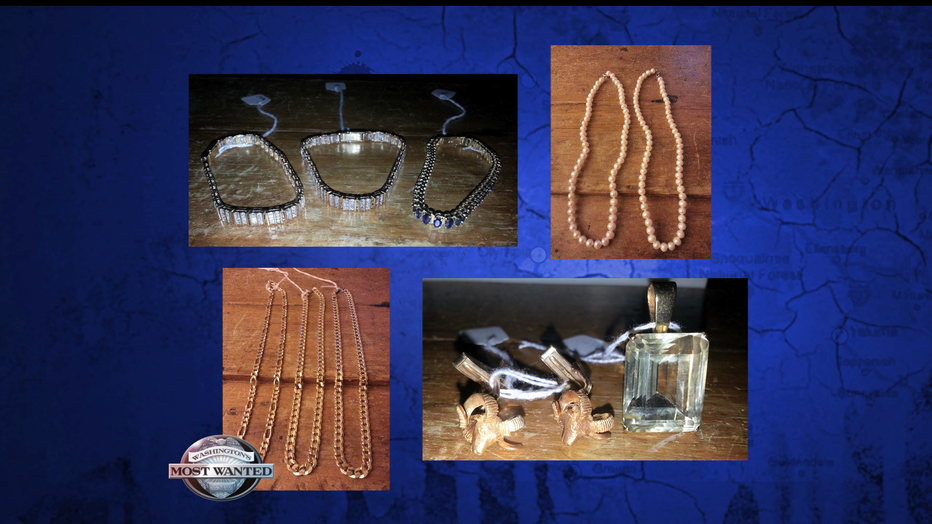 If you have any information, call Crime Stoppers at 800-222-TIPS. There is a cash reward for any information that leads to the arrest of this suspect. Text a tip here.