Police arrest missing Kitsap County sex offender accused of carjacking woman at gunpoint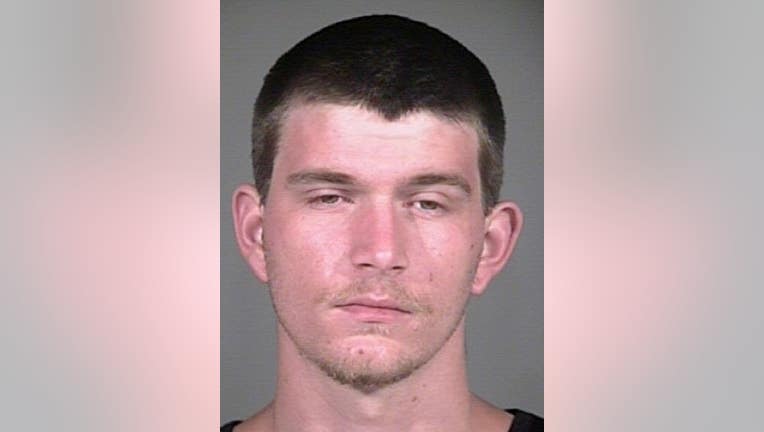 article


UPDATE Sept. 15, 2015 -- 
Deputies arrested Nico Harris late Monday at the Poulsbo Walmart store. Acting on criminal intelligence information, Poulsbo police and Kitsap County sheriff's deputies found Harris inside a car at the store's parking lot. He was taken into custody around 9:30 p.m.

Harris was booked into the Kitsap County Jail for investigation of 2nd degree robbery, three counts of failure to appear, and failure to register as a sex offender. Bail was set at $350,000.

WANTED IN KITSAP COUNTY August 18, 2015 --
Kitsap County Sheriff's detectives are looking for convicted sex offender Nico Harris.

Detectives say the 24-year-old carjacked a woman in the parking lot of a Silverdale business early Friday afternoon. She was getting ready to from the Goodwill Store on Mickelberry Road NW when Harris allegedly got into the front passenger seat of her 2008 KIA sport utility vehicle (SUV) and demanded that she drive him away.

The woman refused and deputies say Harris threatened to shoot her. The suspect implied that he had a handgun in his jacket pocket. A gun wasn't displayed.

The woman escaped from the SUV and Harris moved to the driver's seat and drove out of the parking lot, last seen heading southbound on Mickelberry Road.

Although frightened and upset, the woman was not harmed.

The stolen car was recovered around 8 p.m. from private property in the 6000 block of Illahee Road NE, East Bremerton, when the occupant of the house returned home from work and found the car abandoned in the driveway. The KIA was impounded as evidence.

Harris previously lived in Suquamish but his current whereabouts is unknown.

In addition to being wanted for robbery, he has two outstanding warrants for failure to appear in court for Violation of the Uniform Controlled Substance Act: possession of methamphetamine. Bail: $50,000 and Misdemeanor warrant for failure to appear in court on a charge of harassment. Bail: $5,000.  An arrest warrant has been requested.

If you know where he is, call Detective Tim Keeler at (360) 337-4825.

Those wishing to remain anonymous may pass information through Crime Stoppers of Puget Sound at 1-800-222-TIPS (8477).

Reference: Kitsap County Sheriff's Office case report K15-007771.

You must call Crime Stoppers to be eligible for the cash reward.