Pepper-spraying perp: Help Des Moines Police identify accused serial gas station robber who maced clerks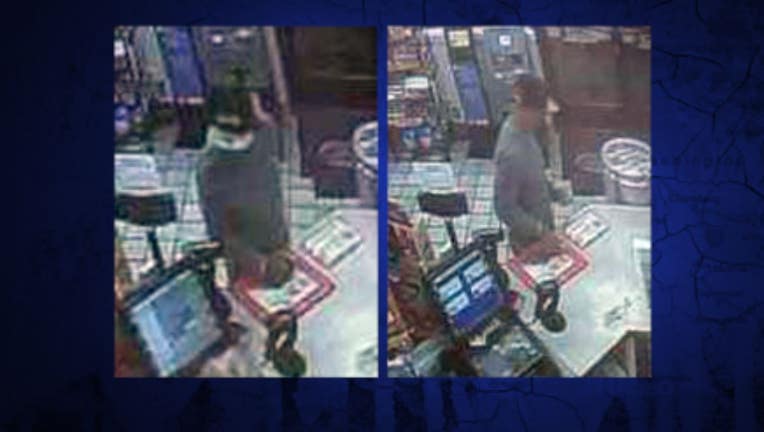 WANTED IN DES MOINES --  Police are looking for a robbery suspect who allegedly pepper sprayed two stores clerks early Tuesday morning. Police say the man robbed the 7-11 convenience store on S. 260th Street and Pacific Highway South and the Shell Gas Station on S. 272nd Street and Pacific Highway South early Tuesday morning. Video from inside the Shell station shows the suspect enter the store and appear to be interested in buying something.  Once the clerk opens the cash register, the man pulls pepper spray out of his pocket and then steals the money. Police believe the man is responsible for both robberies. Both clerks were taken to the hospital but should be OK, police said.
If you recognize the robber or know anything that can help get him caught, call an anonymous tip into: CRIME STOPPERS: 1-800-222-TIPS You must call the Crime Stoppers hotline with your tip to be eligible to receive a cash reward for information leading to a fugitive's arrest. CLICK HERE for information on how to TEXT A TIP to Crime Stoppers.