Patrick O'Connor: Seattle Police hope suspect's husband can help find accused child molester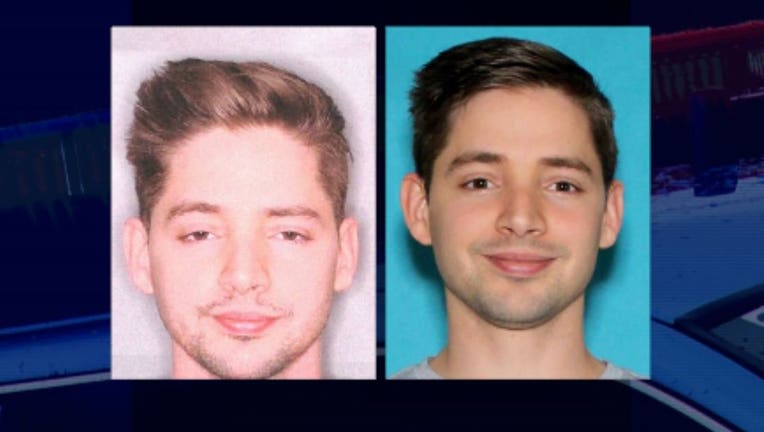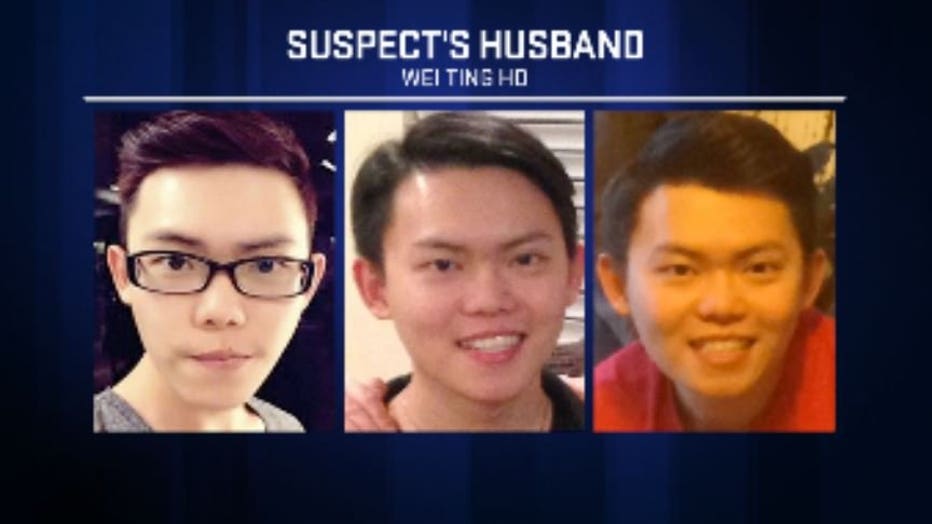 FUGITIVE UPDATE May 4, 2018 --
Seattle Police are hoping the husband of fugitive, Patrick O'Connor, will help end the hunt for the accused child molester.

O'Connor is believed to be on the run with his husband, Wei Ting Ho. Ho is not charged with a crime, but could be facing 'rendering criminal assistance' charges if police prove he is helping his husband hide from law enforcement. "If you're the husband of the suspect in this case, we need to just talk to you. You haven't been charged. We're not even sure you're a suspect in this case, but now is the time to come forward, clear your name, let us know where your husband is, the suspect in this case, because it's going to go a whole lot easier on you if you come forward before we come to you," said Ret. Det. Myrle Carner with Crime Stoppers of Puget Sound.

If you know where to find O'Connor or his husband, use the P3 Tips App to submit your information to Crime Stoppers, or call the hotline at 1-800-222-TIPS(8477).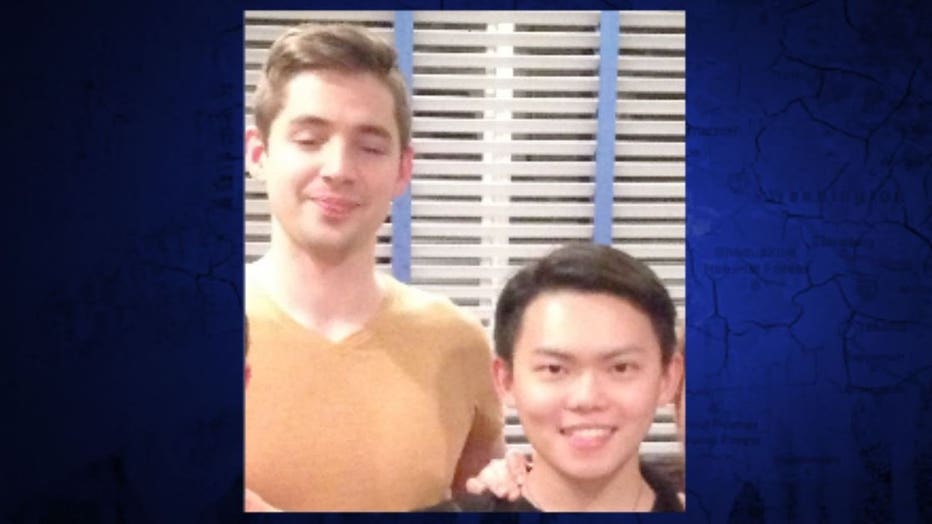 -----------------ORIGINAL CASE----------------
FUGITIVE WANTED IN SEATTLE March 23, 2018 --
Seattle Police are asking for the public's help to find Patrick O'Connor.

The 32-year-old is charged with Child Molestation Second Degree, Communication with a Minor for Immoral Purposes and Possession of Depictions of Minors Engaged in Sexual Activity.

The DOL photo was taken in 2016. The other photo is more recent and was taken from his Facebook page before he took it down.

Detectives say O'Connor showed gay porn to a 13-year-old boy during a trip to Wings and Waves in McMinnville, Oregon before molesting him. He is also accused of exposing himself in front of the boy during a visit to O'Connor's home in West Seattle and molesting him a second time.

"It's a very typical case of where a suspect grooms an individual for a long period of time," said Ret. Det. Myrle Carner with Crime Stoppers of Puget Sound.

O'Connor has a nationwide warrant for his arrest.

He is 5'10", 150 lbls with brown hair and eyes.

If you can tell Seattle Police where to find O'Connor, Crime Stoppers will pay you a cash reward of up to $1,000. Call the hot line at 1-800-222-TIPS (8477) or use the P3Tips app on your phone. It is anonymous. You can also submit the info at www.P3Tips.com.