Mother hopes new billboards bring justice to murdered son, family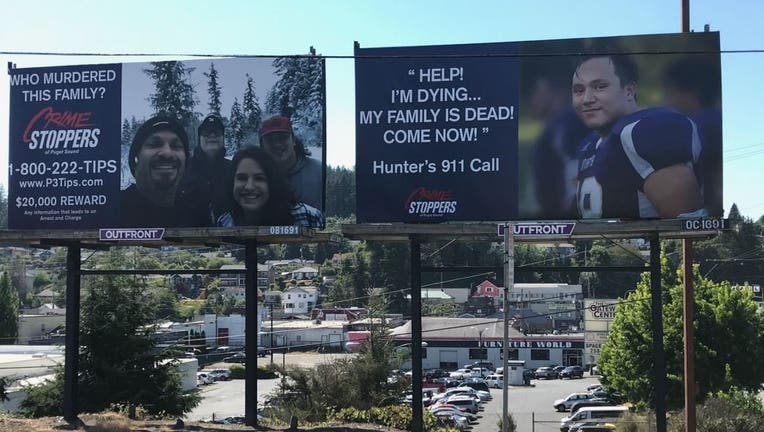 BREMERTON, Wa. -- A grieving mom is hoping new billboards will get justice for her son and his family.

The Careaga's were killed 18 months ago, this weekend.

But, the hope is that these dramatic signs, One showing her son, Hunter Schapp's chilling 911 call will finally bring the answers detectives need.

"My son made a 911 call and I'm begging, I'm pleading for his 911 call to be completed by someone who knows something," said Hunter's mom, Carly.

16 year old Hunter, his brother Jonathan, his father and stepmom were all killed.

The billboards are on 6th St. and Bryan Ave. in Bremerton. "Everybody that walks, or drives by that, sees those faces. It's a constant reminder and it well should be until we get this thing solved," said Ret. Det. Myrle Carner with Crime Stoppers of Puget Sound.




Crime Stoppers is offering a $20,000 reward for tips to solve the quadruple murder of the Careaga family in 2017.

Send a tip through the P3 Tips App on your smartphone, or by calling 1-800-222-TIPS(8477).