Mall kiosk crook: Help ID bold burglar caught on camera stealing nearly $30K worth of cell phones
article
WANTED IN TUKWILA --
Mornings at a shopping mall: A great time for walkers to get their exercise in before the stores even open, and in this crooks case, a great time to steal dozens of cell phones worth nearly $30,000.

Tukwila Police detectives are hoping you can tell them his name after he hit a kiosk in the middle of the mall not once, but twice and wasted no time targeting a storage cabinet full of phones.

"He went directly to it, so it's not like he walked around and tested the drawers out," said Jason Vega, the kiosk owner's Asset Protection Manager. "He knew exactly where he was going. He used what we think is a key, because these locks are pretty heavy duty and he was able to gain entry within a few seconds, so once he got the door open, he started loading the backpack and gym bag and one thing to note, as well, is he was also on the phone, talking to somebody which appeared to be his accomplice or lookout."




A photo of that suspect is below. He wore a black North Face hoodie and white tennis shoes with black on the front.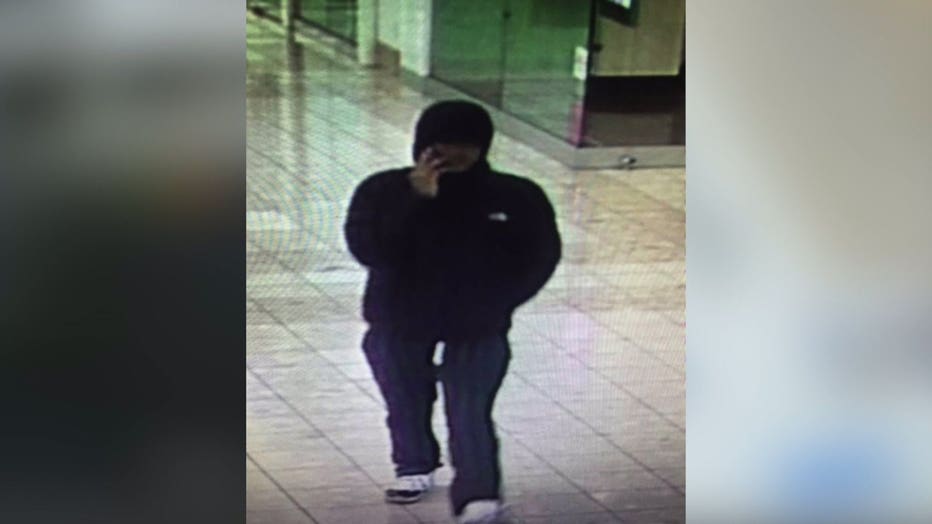 These guys were bold -- the thief stealing the phones while people walked right on by. And, after leaving the kiosk the first time he came back 10 minutes later to steal more  cell phones.

Vega does security for stores all over the Northwest region.  He says cell phone thefts are part of a massive retail theft problem and have many victims.

"This has affected our employees, because employees that work at this particular location, they feel like they've been violated. They come to work and they fell like they've done something wrong and it's a moral issue. It affects others in the mall or surrounding businesses. The people responsible for this fell like it's probably not a big thing and insurance will cover it and they have something to gain from it, but this fully affects the business more than they'll ever know."

Take a good look at the backpack the thief had with a creepy cartoon-looking character who's ghastly grinning.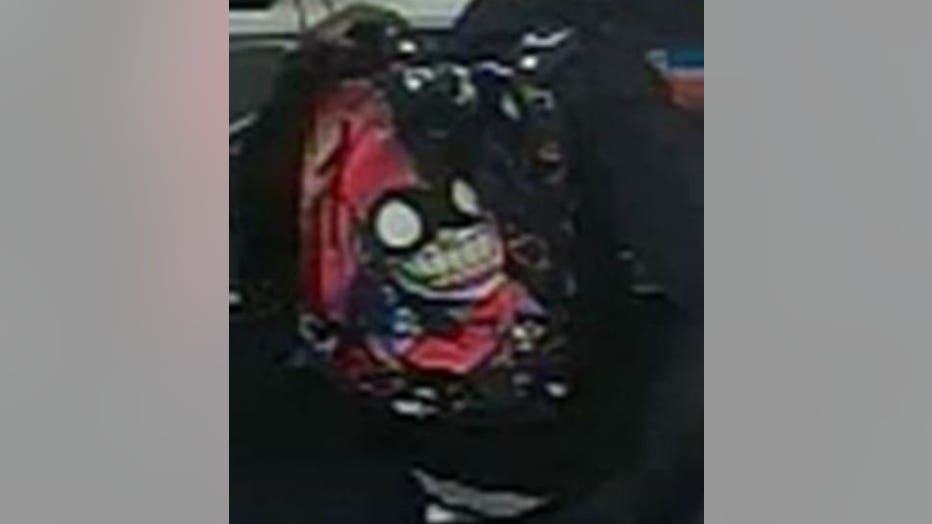 If you can tell Tukwila Police his name, or his possible lookout man, call an anonymous tip into CRIME STOPPERS: 1-800-222-TIPS

You must call the Crime Stoppers hotline with your tip to be eligible to receive a cash reward for information leading to a fugitive's arrest.